The best Halloween restaurant specials in NYC
New York's best Halloween restaurant specials include creepy cookies, free pumpkin beer and a Wes Anderson film feast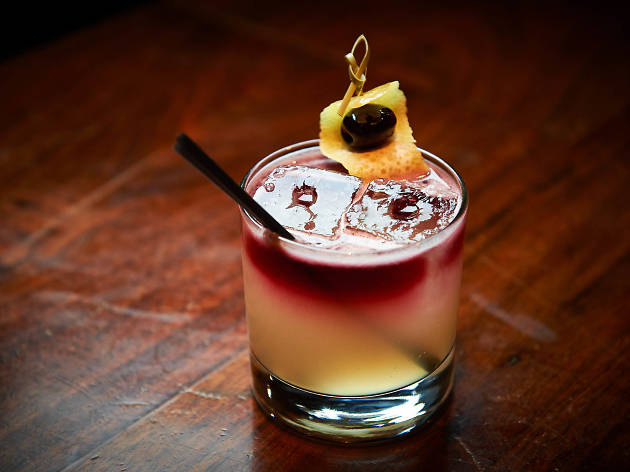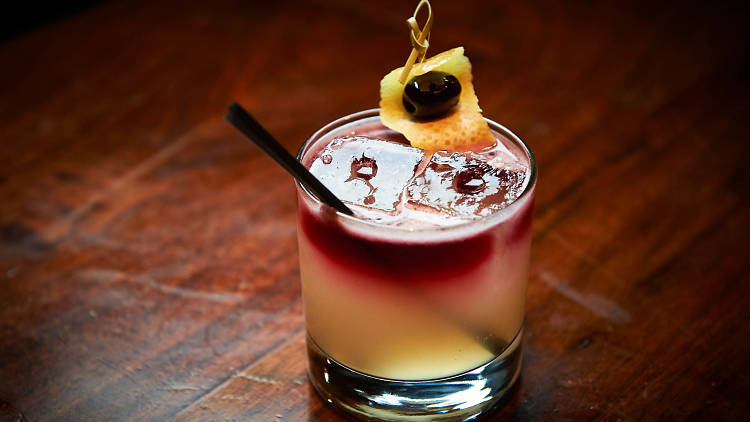 Sure, October 31st's reputation as a booze-loving holiday is well founded—see these Halloween parties and Halloween bars for proof—but that doesn't mean you should overlook the best Halloween restaurant specials in NYC.From festive tacos from one of the city's most fun-loving Mexican restaurants to a three-course feast inspired by Wes Anderson flicks, here's what you should be eating come All Hallows' Eve.
RECOMMENDED: Full guide to Halloween in NYC
Best Halloween restaurant specials
1
At the Michelin-starred restaurant, chef Daniel Eddy will serve a $50 three-course dinner inspired by and paired with Wes Anderson films, with screenings of Fantastic Mr. Fox and Royal Tenenbaums. Dress up like your favorite Wes Anderson character and win dinner-for-two at the restaurant.
Book now
Read more
2
On Halloween, enjoy a "Blood and Guts" tasting menu from executive chef Roxanne Spruance, with dishes like blood sausage with caramelized apples ($20), seared foie gras with grapes and shallots ($22) and sweetbreads with sweet potato and banana ($18). Order a la carte or as a full $75 menu complete with a dirt pot de crème—gummy worms included—for dessert.
Book now
Read more
3
Celebrate both Halloween and the last gasp of rooftop weather at April Bloomfield and Ken Friedman's annual rooftop Halloween Party at Salvation Taco. On Saturday, October 29th, the Mexican restaurant at Pod 39 will offer food-and-drink specials like country rib carnitas with pineapple, pumpkin tres leches cake and a frozen pumpkin spiced horchata.
Read more
4
Many of the vendors at the subterranean food court are offering specials for the holiday: Doughnuttery is serving pumpkin-spice crème-brulee doughnuts (six for $6), Crepes by Suzette is turning out sweet pumpkin crepes with pumpkin and Nutella ($7) and Fika is joining the bandwagon with a spiked-pumkin brioche bun ($3.27).
Read more
5
The restaurant inside of the McCarren Hotel will offer both food and drink specials on Friday, October 28th and Saturday, October 29th. Bites include pig-head banh mi with srirachi mayo ($10) and crispy blood pops with tomato chili jam ($8), which you can wash down with festive $12 cocktails like the It's Hot in Hell (tequila, Ancho Reyes, red chili agave) and the Revived Corpse (Gin Lane 1751 Victoria Pink, Solerno Blood Orange, aperol, lemon juice).
Read more
6
Before getting down McKittrick Hotel's monster-themed Supercinema Inferno Halloween parties, tuck into a three-course holiday dinner at the Heath, which will be decked out with drop chandeliers and live performances for the occasion. Dinner followed by the Supercinema party will set you back $200.
Read more
8
All four locations of the Mediterranean restaurant—Williamsburg, Astoria, Roslyn and Irvington—will offer a free pint of pumpkin beer with the purchase of an entrée all day long on Halloween. (In Williamsburg, find Southern Tier Imperial Pumpking, and in Astoria, Greenport Leaf Pile Ale.)
Book now
Read more
9
The Williamsburg spot is throwing an all-night Halloween Happy Hour party on the 31st, with discounted specials like a $15 beer-burger-and-shot combo. (Cauliflower tacos can be subbed in for all of you veggievores out there.) Five-buck drafts and themed drink specials round out the festivities.
Read more
10
This Halloween, the meatball chain is whipping up themed cocktails like the Blood Bath (Scotch, cherry, vermouth and orange) and the pitcher-cocktail Poison Apple (apple cider, spiced rum, lemon and fall spices), along with a special-themed Jello shoot dubbed the Bloody Eyeball, a mix of vodka, cranberry and a lychee "eyeball."
Read more
Show more
Looking for a Halloween festival?
Searching for a spooktacular Halloween festival in the city or New York state? Here are the best fêtes of the season.
Read more