The 30 best NYC restaurants of 2017
We take a retrospective look back at the some of the best restaurants that opened in New York City in 2017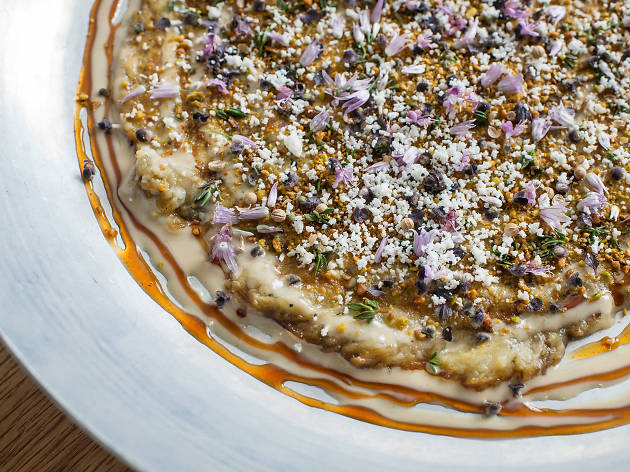 Historians will look back at 2017 as the year of the WTF. From the shifting politics to the surprise last quarter of the Superbowl to the best picture Oscar fumble to the #metoo movement, to a very happy WTF of a L.A. girl turning royal, a lot was on America's plate this year. Luckily for New Yorkers, our literal plates were also full with some of the best dishes of 2017. We not only saw the rise of high-glamour fine dining, but of authentic Chinese restaurants and sweet dessert spots. Here's our list of the best of the best.
RECOMMENDED: Full guide to the best of 2017
Now head to the bars
New York City is a nightlife capital, with some of the best bars in the country clustered around bustling neighborhoods like the East Village and Williamsburg. Whether you favor craft brews or serious cocktails; a beer-and-shot special or a transporting glass of wine, NYC has a game-changing bar to slake your thirst.
Sponsored listing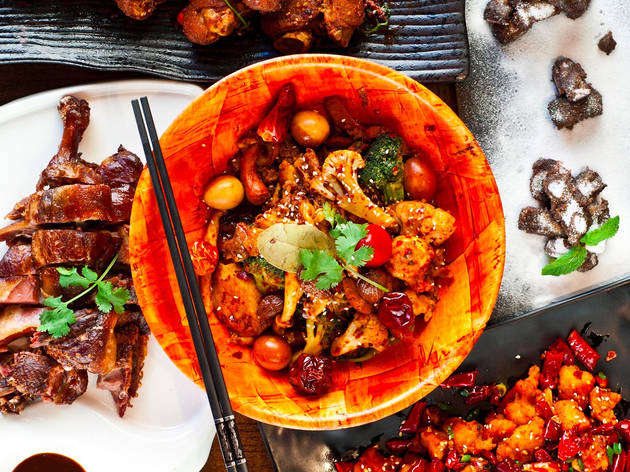 Maneuvering through what is almost inarguably the dodgiest area of town to approach China Xiang, my expectations for the restaurant just about imploded. Needless to say it was quite heartening when the food began to arrive to squelch this misperception. The room itself is pretty bare-bones, although a step up from what you normally find in Chinatown. Charcoal grey stonework comprises one wall, and there are some attractive modern lanterns suspended from the ceiling, but the windowed facade looking out onto a shoddy stretch of 42nd street doesn't do much to improve the ambiance. So shift your focus to the voluminous menu, spanning from an innocuous but respectable saute of mixed vegetables, to more audaciously authentic Hunan fare like chili-spiked frog or baked corn with a salted egg. While the former is a laudable, if somewhat uninspired melange of crisp-tender broccoli, enoki and straw mushrooms, plus the requisite water chestnuts and ba mboo shoots, the hacked-up frog jumps in to sate more ambitious palates. It boasts an incendiary duet of chilies, red as an engine and green as… well, frog. It is the scarlet ones to which one should pay deference, although the frog-hued ones too are not just there for decoration. Pay attention to the bones, too, as this meat will need to be sucked off of them. If that's a little much for you, there are numerous soups, rice dishes and noodles, of course, skinny lo mein or fat, hand shaved ones slicked with a subtly sweet, umami-rich glaze b
Venue says Nancy Xiao brings Authentic Hunan Cuisine back to Times Square.  Enjoy dishes like Hunan Smoked Barbeque Pork and Spicy Braised Short Rib.