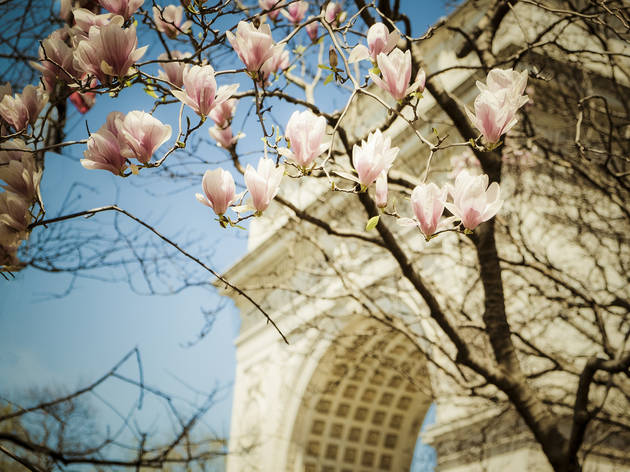 The best spring date ideas in NYC
Warm weather has finally arrived! Make the most of it with our list of the best spring date ideas in NYC.
When the sun peeks through the clouds and the temperatures finally climb above freezing, it's time to call up your sweetie and bust out our list of spring date ideas in NYC. You'll find plenty of outdoor activities to help you make the most of a sunny day, and even a few cheap things to do—although your date won't realize how little you really spent. Some of these ideas might even take you off the beaten path to a neighborhood you've never visited before. Here's hoping all goes well and you end up at one of the most romantic bars in NYC for a nightcap!
RECOMMENDED: Full guide to the best things to do in the spring in NYC
Spring date ideas in NYC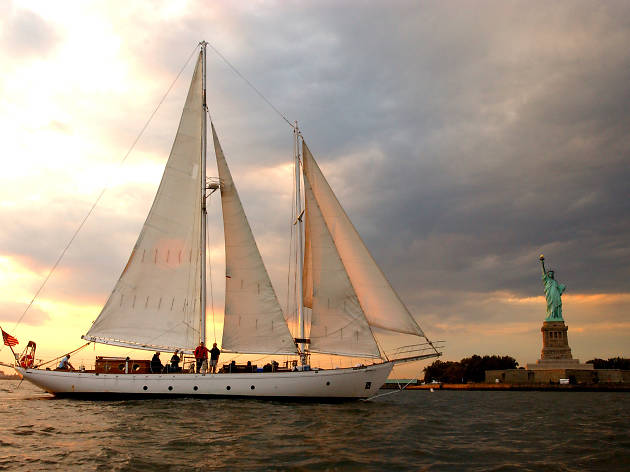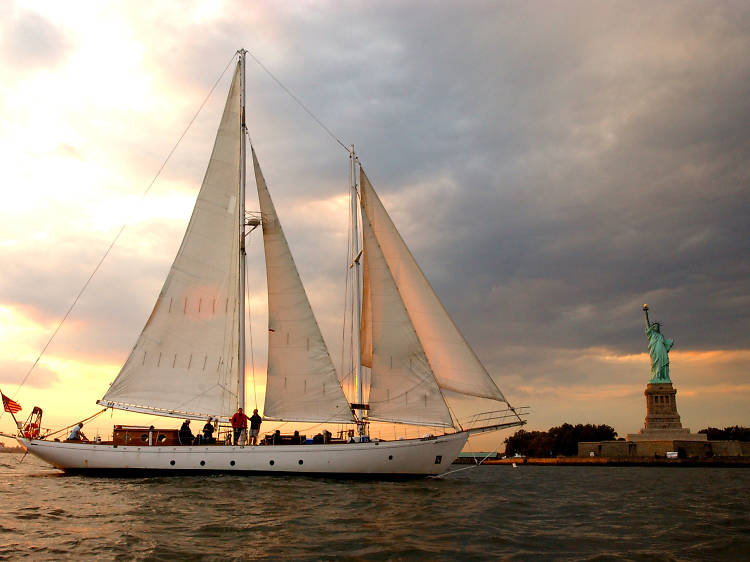 Photograph: Courtesy Manhattan By Sail
Everybody look at me 'cuz I'm sailing on a boat! You'll want to channel The Lonely Island on this boozy cruise around New York Harbor. Board the historic Shearwater at North Cove Marina, then sit back and relax as the crew eases you out to sea for picturesque views of the Statue of Liberty, Brooklyn Bridge and Governors Island. Add in the complimentary wine tasting and a charcuterie board, and you've got the makings of a perfect afternoon. $100.66 per person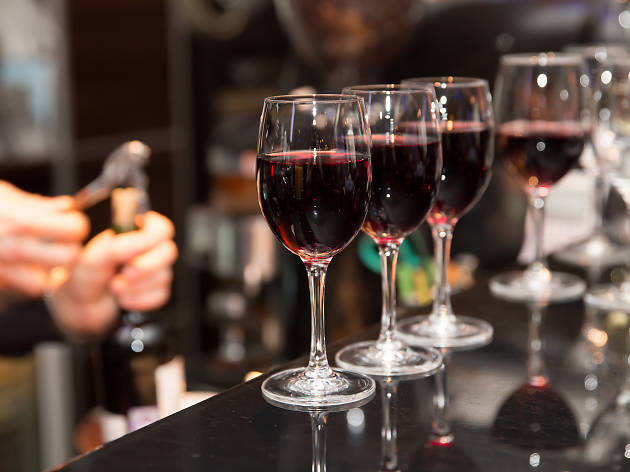 Photograph: Shutterstock
Challenge yourselves to a blind wine tasting
The couple that drinks together, stays together, right? Get your buzz on in a blind wine-tasting workshop. The educator leading the class conceals the labels, so you have to rely only on your senses to identify each merlot or chardonnay. Whether you know a ton about terroir or typically stick to Two-Buck Chuck, it's a fun and interactive way to develop your palate. $87.10 per person
Pay homage to season of rebirth with a trip to the New York Botanical Garden. The garden hosts an annual orchid show every year, but even if you miss it, there are plenty of spring blooms to ogle. $20 per person
Whether you're a recent transplant or a lifelong New Yorker, taking in the sweeping views of Manhattan from the Brooklyn Bridge never gets old. Rent two bikes and take your date on the most picturesque ride ever: through historic South Street Seaport, over the bridge and around verdant Brooklyn Bridge Park. End the afternoon with a spin on Jane's Carousel. Does it get any more romantic than that? $8.17 per person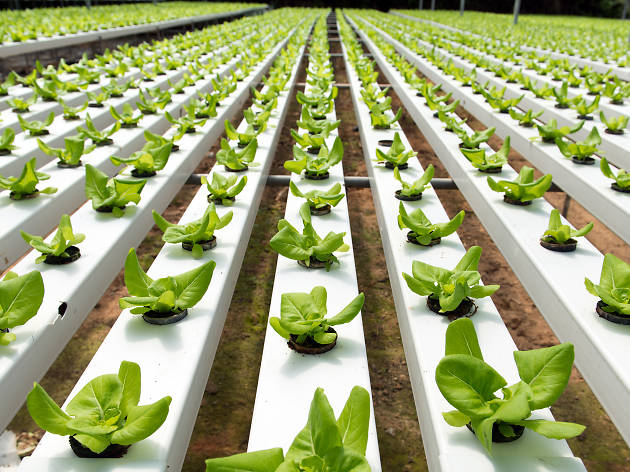 Photograph: Courtesy CC/Flickr/ Aqua Mechanical
Tour a hydroponic farm in the Financial District
It's hard to believe that Farm.One at the Institute of Culinary Education is still a part of Manhattan. ICE grows up to 30 different crops at a time in this climate-controlled indoor hydroponic farm, and you'll get the chance to taste everything from rare herbs to heirloom tomatoes as you stroll through the facilities. The tour also includes prosecco and a gift box bursting with farm-fresh herbs and microgreens. Why not make a night of it and cook a lovely dinner for your date using those newfound ingredients? $50 per person

Photograph: Courtesy Creative Commons/Flickr/Aqua Mechanical
It's no wonder why the lake has been one of the most popular landmarks in Central Park since the 1860s: Paddling around it is hands down the most scenic way to experience this urban oasis. Row until your arms get tired, then pop into the nearby Loeb Boathouse for some refreshments. Your ticket also includes a bike rental to help you explore even more of the park. $53.34 per person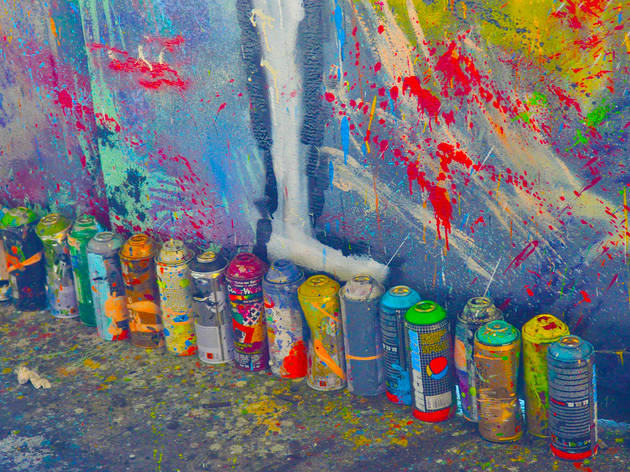 Photograph: Courtesy CC/Flickr/Ian Ransley
Try your hand at street art
Talk about memorable: Your date won't be able to stop talking about the time you two spray painted a New York City wall together. Book a graffiti lesson with a local muralist to create your very own aerosol art. Need some inspiration? You'll also tour some of Brooklyn's best-known examples of street art before you start your masterpiece. $30 per person

Photograph: Courtesy CC/Flickr/Ian Ransley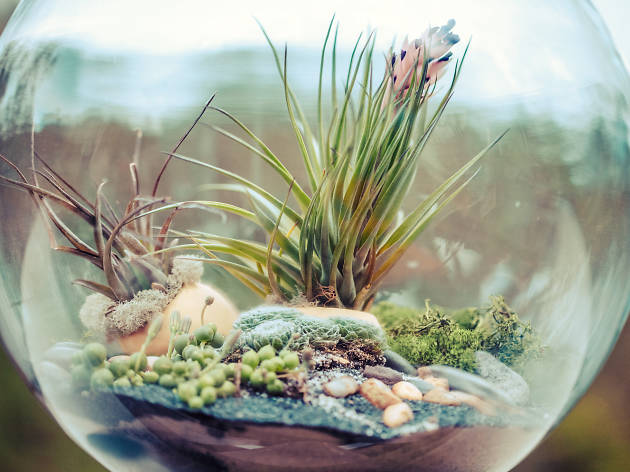 Photograph: Courtesy Creative Commons/Flickr/Sonny Abesamis
Let's be real: Creating an urban garden on your fire escape probably isn't realistic, let alone legal. Instead, put your green thumb to use in a DIY terrarium class at Luludi Living Art. You'll have to work together to create a miniature landscape you both love, and there's something a little sexy about working with your hands. $110 per couple

Photograph: Courtesy Creative Commons/Flickr/Sonny Abesamis
If you've been dating your special someone for a while, kick the romance factor up a notch with a luxurious couples massage. This list of the best treatments in NYC includes something for everyone, whether you're looking for a classic Swedish massage or deep-tissue work. It's the ultimate treat for a special occasion.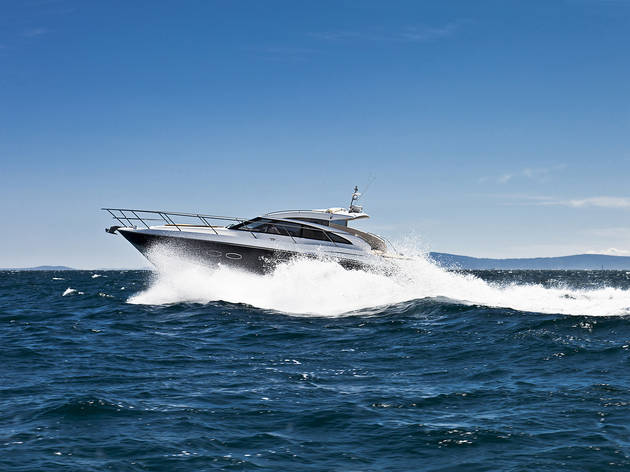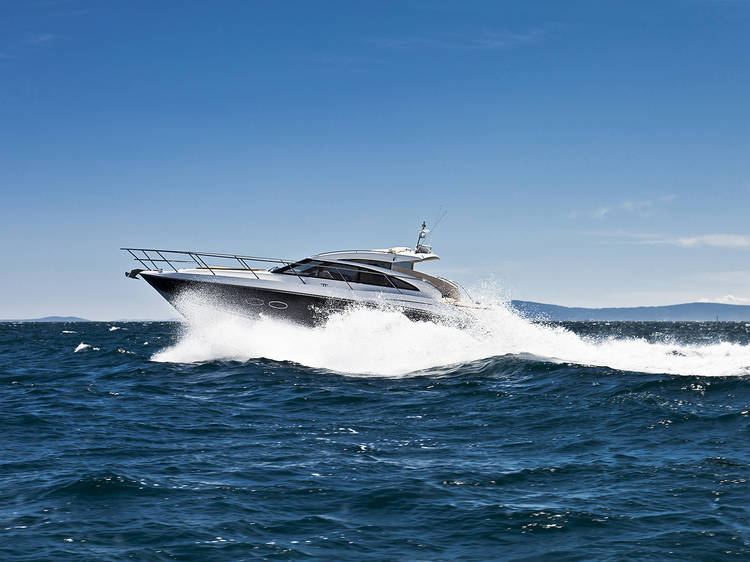 Photograph: Shutterstock
Take a thrilling speedboat ride
Adrenaline junkies will want to book a ride on "The Beast," the speedboat so fast that tour guides typically recommend wearing wetsuits. You'll feel your heart start to race as the crew revs the engine for an extreme ride around New York Harbor. Sightseeing has never been quite so exciting! $30 per person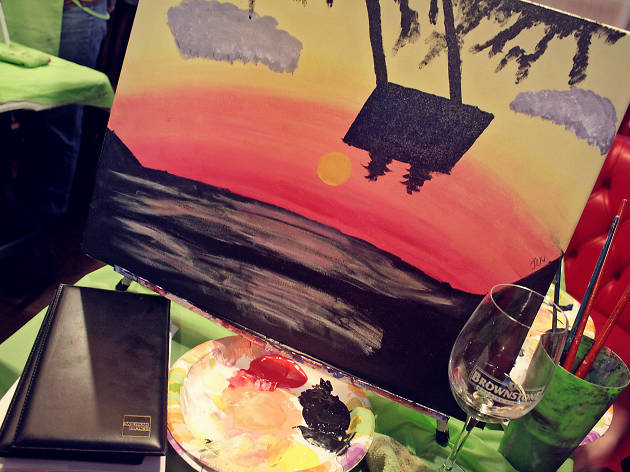 Photograph: Courtesy Creative Commons/Flickr/thelittleone417
Put your artistic abilities to the test
Unleash your artsy side at one of Tipsy Painters' wine-and-paint parties at bars around the city. Though alcohol and snacks aren't included in the price of your ticket, the organization always hooks it up with affordable drink specials. Nothing like a little booze to get those creative juices flowing, right? $39 per person

Photograph: Courtesy Creative Commons/Flickr/thelittleone417
Planning the perfect dinner date?
Consult our handy guide to find the most romantic restaurants for you and your honey, whether it's for a special occasion or any old date night