Heads up! We're working hard to be accurate – but these are unusual times, so please always check before heading out.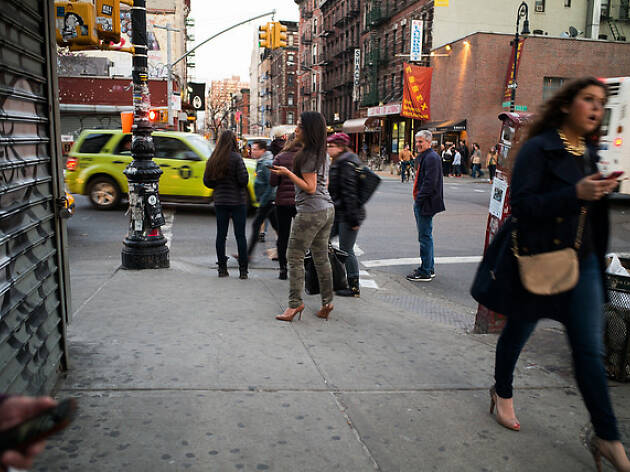 Are people who FaceTime while walking down the street literally insane?
This is what's driving us bonkers in NYC right now and making us (almost) want to move
We live in a walk-and-talk kind of town—I get it. When I'm on my morning commute or running between meetings, you can bet your ass I'm using that precious time to "catch up on calls," which is code for "calling my mother." However, I see more and more people roaming the streets while FaceTiming. This behavior is unacceptable.
RECOMMENDED: See more New York rants
Listen, I can understand that the occasional tourist would want to share their trip to the Best City on Earth through the lens of their iPhone for someone back home. But this is not what's happening here. These distracted lollygaggers are always discussing some meaningless nonsense (personally, my conversations are witty, informative and brief) with some groggy pal in a disheveled bed right here in the tristate area.
While I get the allure of a face-to-face convo, these FaceTimers are pinballing into pedestrians and completely ignoring the flow of traffic. Must I get bumped around so that you can whisper sweet nothings to your boyfriend in Yonkers?
Let's bring back the days when New Yorkers just obnoxiously shouted into their phones with a robust disregard for others. At least then they would see where they were going.
Not all of NYC is annoying!