Heads up! We're working hard to be accurate – but these are unusual times, so please always check before heading out.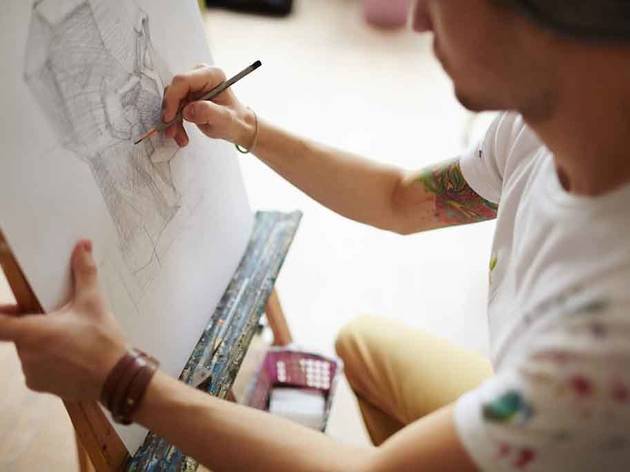 The best drawing classes in NYC
Turn your idle doodles into masterful sketches with the skills you'll learn in these drawing classes in NYC
If you always catch yourself doodling shapes in the margins of your notes, you might want to take your sketching skills to the next level in these drawing classes in NYC. Whether you want to ease into a beginners drawing workshop or go straight to sketching from a live model, these artist-taught workshops include options for every skill level. And once you've perfected your sketching, why not expand your creative talents with some of the other awesome art classes in NYC? You can become a regular Picasso in painting classes in NYC, have a romantic Ghost moment in pottery classes in NYC and even get your embroidery on in crafting classes in NYC.
RECOMMENDED: Full guide to classes in NYC
Best drawing classes in NYC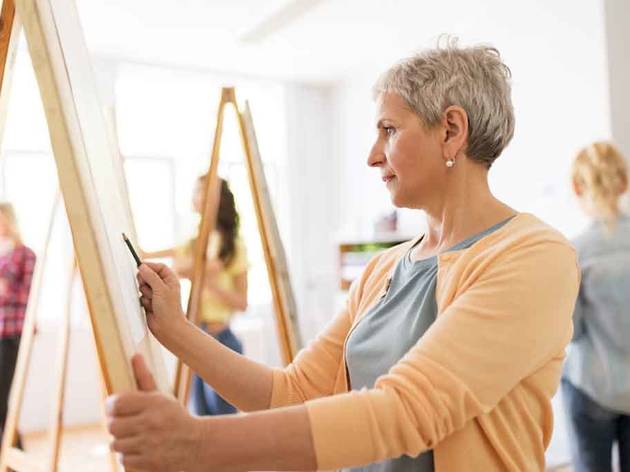 Photograph: Shutterstock
ArtWorks at the West Side YMCA
The West Side YMCA offers an impressive slate of visual arts classes, including a basic drawing workshop that would be ideal for beginners. The class meets in Central Park so you can take inspiration from both the natural landscape and art reproductions as you learn to sketch. Later, you'll discover how to turn your drawings into watercolor paintings.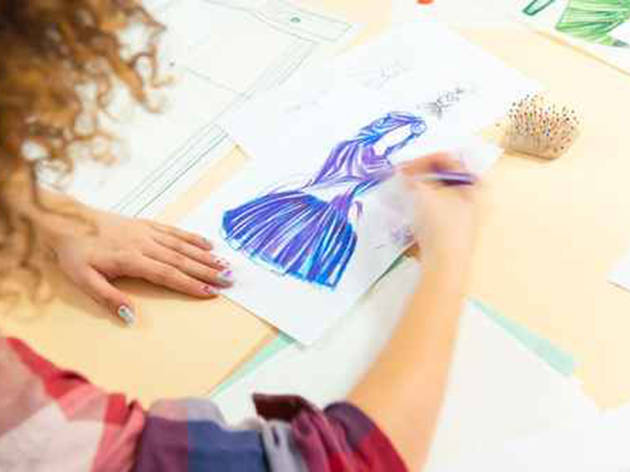 Photograph: Courtesy Coursehorse
This Upper West Side art school channels a relaxed, low-pressure vibe that feels welcoming to artists of all skill levels. Offerings include studio sessions, like the six session Fear-Free Drawing 101 workshop, and field trips, like the Beginner's Drawing at the Met class where you can take inspiration from centuries of art.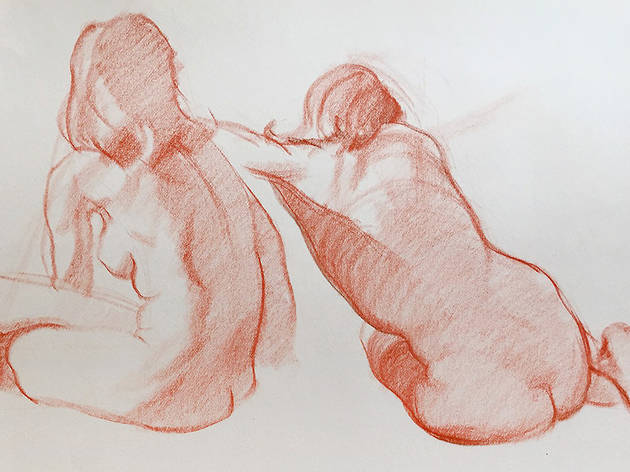 Photograph: Courtesy CourseHorse
Total beginners might want to sign up for a workshop at this fine arts studio in Chelsea. The classes here are small—just three to 10 students—so you can get plenty of individualized attention from your instructor. Learn the foundations in an introductory drawing and painting class, then move on to a live model class to finesse your composition and draftsmanship.
Founded in 1859, this institute for higher education has long been known as one of the country's most progressive colleges. Though it no longer offers free undergraduate tuition, Cooper Union still has a reputation for pushing the boundaries of convention—something that students in its continuing education will certainly notice. Sketching courses include the relatively basic Drawing for Absolute Beginners course, a weekly Drawing on Location workshop that meets all over the city and even an introduction to The Graphic Novel.
Photograph: Courtesy CourseHorse
This community of more than 7,000 amateur artists regularly meets to practice figure drawing in live model sessions. Bring your own sketchpad and pencil and get ready for some hands-on practice. Beginners might want to opt for the regular weekday and weeknight classes, which include a series of 20 minute poses culminating in a 40 minute long pose, while more experienced artists can go straight into the three-hour long pose drawing classes.
Photograph: Courtesy CourseHorse
Though many of the classes at this Greenpoint studio cater to pint-sized Picassos, adults can get some sketching practice in a BYOB drawing class. You'll have two hours to draw a nude model in charcoal, pencil, ink or your favorite medium. If you're a little nervous about seeing all that skin, just pour yourself an extra large glass of wine for some liquid courage.
Photograph: Courtesy CourseHorse
Founded in 1982, this school is best known for its graduate studies in fine arts, but also offers a vibrant continuing education program. The course catalog includes everything from strategic drawing to animal drawing to historical figure drawing, so prospective students have plenty of options to choose from. And since all the classes at the New York Academy of Art are taught by faculty members who are also working artists, you know you'll get a stellar education.
It's not too late to pursue your art school dreams: Even part-time artists can take continuing education classes at the prestigious Parsons School of Design. Enroll in Drawing I to practice the techniques of perspective, foreshortening, gesture, portraiture in still life and live models.
In addition to its interdisciplinary undergraduate programs, Pratt also offers a wide array of continuing education courses. The classes here are a little more specialized than the typical beginners courses: You might opt for the Urban Sketching course that focuses on the in-the-moment style of drawing your surroundings or the workshop on Renaissance Era Figure Drawing for the Contemporary Artist that brings 16th-century artistic techniques to the modern era.
Photograph: Courtesy CourseHorse
Since Trestle Gallery in Sunset Park exhibits works by local contemporary artists, it's only natural that the gallery extend its reach into the community with public art classes. Run by highly trained teaching artists, workshops like Introduction to Drawing allow amateurs to practice techniques like tonal drawing and cross-hatching in both still life and figure drawing.
Looking for more classes in NYC?
Whether you have a brilliant idea for a whodunit or want to start working on your autobiography, these writing classes in NYC will help you put pen to paper