The best sewing classes in NYC for wannabe fashionistas
Aspiring designers can learn everything from basic stitches to hand-dying techniques in these sewing classes in NYC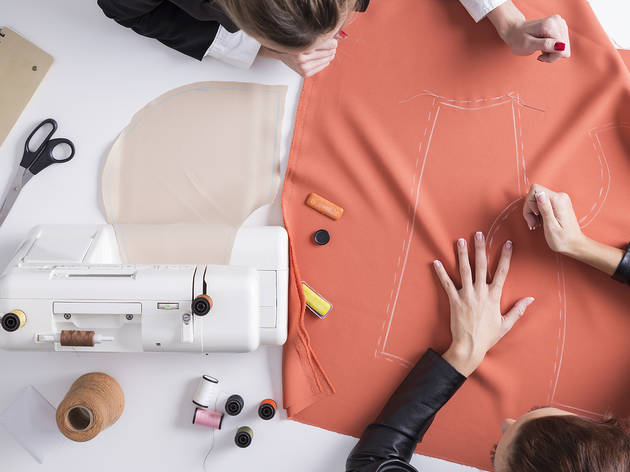 Ready to make your mark on the fashion world? Kickstart your budding career in one of these fashion design and sewing classes in NYC. Once you know your way around a needle and thread, anything is possible. Trendsetters won't need to spend hours hunting for exactly what they want at the best clothing stores in NYC and alumni of the best crafting classes in NYC will find that learning to sew seems like the logical next step. Who knows? You might even wind up with your own show at New York Fashion Week one day. After all, even Coco Chanel and Marc Jacobs had to start somewhere.
RECOMMENDED: Full guide to classes in NYC
Best sewing classes in NYC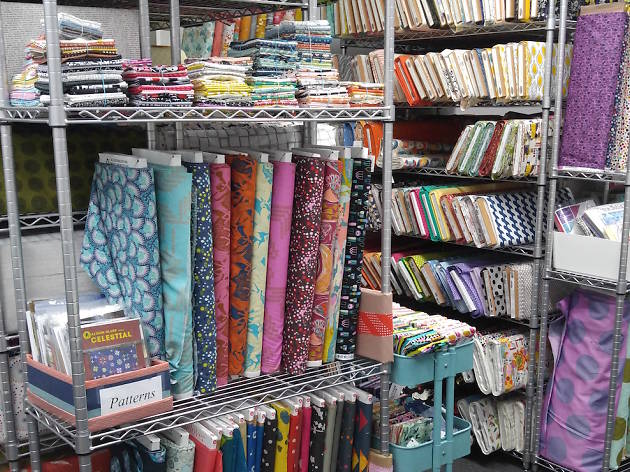 Hand-stitching will only get you so far: If you want to do more than sew on missing buttons or repair frayed hems, you'll need to master machine sewing. Start from square one in this tutorial for complete beginners at Midtown's Gotham Quilts. Your instructor will demonstrate how to operate the machine and help you practice on a simple project: a pillow cover.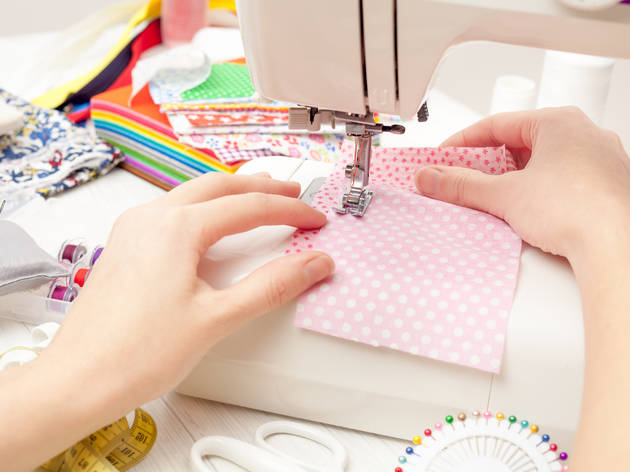 Photograph: Courtesy Shutterstock
Beginner Dressmaking at Esaie Couture Design School
Esaie and Wanda Bruno, the two founders of Esaie Couture Design School, bring more than 30 years of experience in fashion design, marketing, styling and sales to their classes. Once you know some basic sewing skills, sign up for the six-week dressmaking class to make a custom garment from start to finish. You'll learn to work from a commercial pattern, cut fabric, use proper construction techniques and finish the piece to perfection. Best of all, you'll get to take home a dress that fits you like a glove.
No matter how chic your ideas are, they won't amount to much if you choose the wrong fabric. This lecture at the highly regarded Fashion Institute of Technology covers uses of varying textiles, the differences between wholesale and retail purchasing, fabric allocation and everything else you need to know before starting a new project.
Things to do, Classes and workshops
Fashion plates know how important fit is to an outfit. An impeccably tailored suit or dress that hugs the body in all the right places looks so much better than something off the rack. Discover how to tweak store-bought clothes to get that ideal fit in this two-hour workshop at the New York Sewing Center. Plus, you won't need to rush to the tailor with every missing button anymore.
Embroidery might stir up images of grandmothers sitting in a rocking chair, hoop and thread in hand, but this art form is making a serious comeback. Though the technique hasn't changed in decades, the finished products have. Learn to create delicate works of art, cross-stich patterns with sassy sayings and embellished jeans or tees in a two-hour class at Make Workshop.
Trade needle and thread for pencil and paper in this introductory fashion drawing class at the Fashion Institute of Technology. After all, you're going to have to be able to show your clients some representation of what your designs will look like. Practice drawing basic garment shapes, mastering the proper proportions and even sketching from live models in this three-week class.
Can't find what you're looking for at the fabric store? Discover how to hand-dye your own textiles in a two-day course at the Textile Arts Center. You'll learn to create stunning hues with natural dyes and fix them to fabrics, then practice your newfound skills during open studio hours. The finished textiles will bring new life to your designs.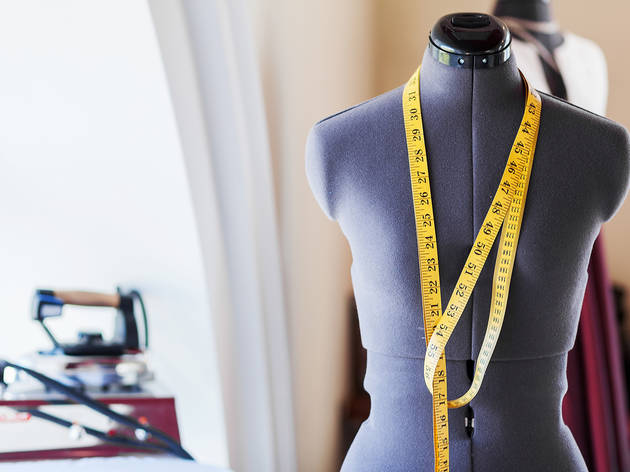 Photograph: Courtesy Shutterstock
Fashion Design Fundamentals at Esaie Couture Design School
There's a big difference between someone who can sew and a bona fide fashion designer. Now that you've got the skills to make any garment you dream up, brush up on your design skills and gain insider knowledge in this four-week course. The curriculum covers everything from planning a collection to forecasting style trends to fundamental design principles. Project Runway, here you come!
Looking for more classes in NYC?
Things to do, Classes and workshops
Etsy, here you come: Once you take one of the best jewelry-making classes in NYC, you'll be DIY-ing bracelets, earrings and necklaces with the best of them.