The best things to do at Coney Island
Some of the best things to do at Coney Island include riding the Cyclone, attending the wild Mermaid Parade and more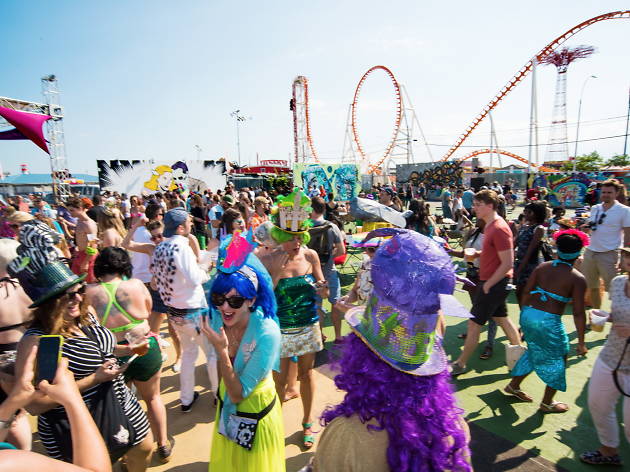 The next time you use our day trips from NYC list, consider checking out the best things to do at Coney Island. If you haven't trekked to one of the top Brooklyn attractions, you need to. Visiting the beach is one of the best things to do in summer, but there's so much more to do that doesn't require a swimsuit. From screaming your guts out on the Cyclone to stuffing your face with hot dogs from Nathan's Famous, here are the best things to do at Coney Island.
RECOMMENDED: Full guide to Coney Island, NY
Best things to do at Coney Island
Over-the-top decor and authentic Russian cuisine are commonplace in Brighton Beach, but Tatiana Restaurant also offers elegant dining and elaborate cabaret performances to boot. Those looking for a more casual experience can dine just steps from the waterfront at Tatiana Grill, which is no less elaborately decorated than its sister restaurant. Ship wheels, anchors, fish and blue hues dominate the nautical scene here. But don't let the contrast worry you: The food is consistently top notch across the board and both spots have held deep roots in the community for years.
Looking for great Coney Island restaurants?
Eat at the best Coney Island restaurants in New York City, from famous hotdog stands to boardwalk bars