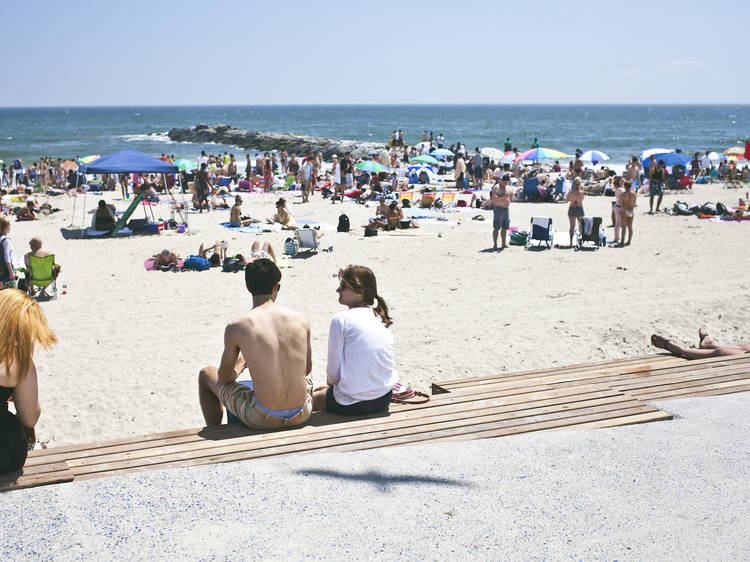 Photograph: Virginia Rollison
50 mins by subway
We're so lucky to live in a city, which is so close to some of the best beaches. Rockaway Beach has free beach access, is littered with tasty food trucks and a variety of budget-friendly activities all summer long. Just a quick ride on the A and you will be at the beach in no time.
Do This
There are so many fun (and free!) things to do on the Rockaway Boardwalk this summer. Try yoga on the beach, watch family friendly movies under the stars, or work up a sweat with gratis zumba classes.
Eat Here
When you're spending the day (or several) at the beach, you'll want to grab food on the go so you can get that prime beach spot. Tacoway Beach is a summer only eatery you must hit. Tucked in the Rockaway Beach Surf Club, Tacoway's tacos are just $3.50 (add guac for just a buck!).