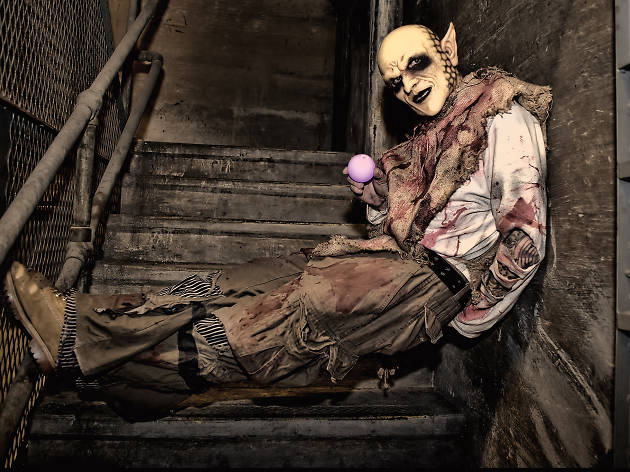 The scariest haunted houses NYC has to offer
Scream your way through these terrifying haunted houses—NYC is full of things that go bump in the night
It's the freakiest time of year, and we couldn't be more excited to scream our guts out at the scariest haunted houses NYC has to offer. Haunted houses may bring plenty of frights, but if you're looking to get shaken to your core this season, check out these immersive experiences that will bring out your darkest, deepest fears from killer clowns to claustrophobic. To get you in that creepy mood, or if immersing yourself in the world of goblins and ghouls is too much for you, try prepping with one of the best horror movies on Netflix beforehand.
RECOMMENDED: Full guide to Halloween in NYC
Spookiest haunted houses in NYC
Looking for more scares?
Learn what's lurking around town at the most haunted places in NYC—and then decide whether or not you want to go out