From the Yorkies strutting down the streets of the Upper East Side to the beloved cats basking in the sun inside Prospect Heights apartments, the pets of New York City hold a special place in many Gothamites' hearts. For our annual pets issue, we brought together 16 animal lovers from across the five boroughs to tell us exactly why they love their furry (and feathery, and scaly) little friends. They also shared their recommendations for everything from the best dog parks and dog friendly restaurants in the city to the best pet stores NYC has to offer.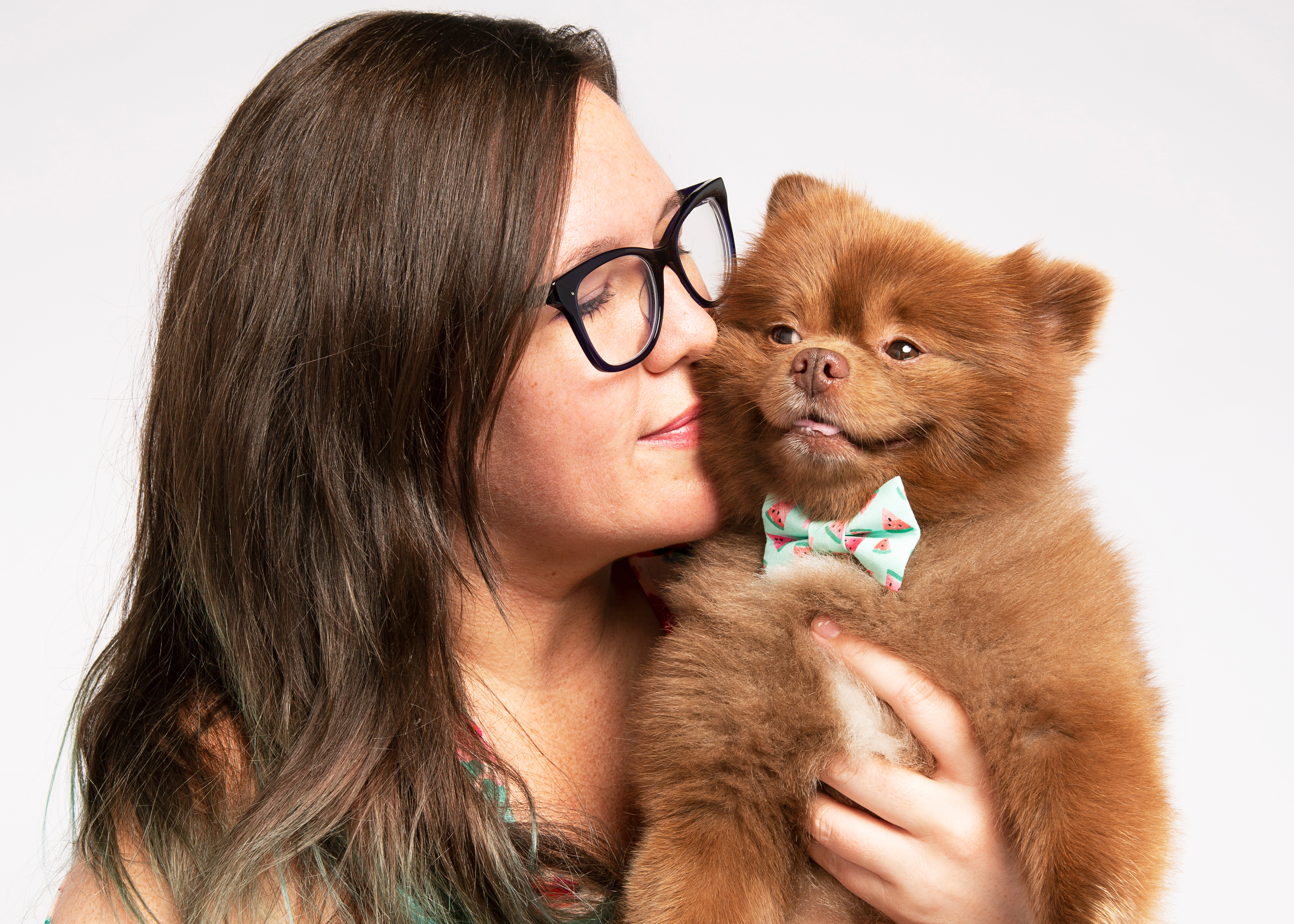 Photograph: Tayler Smith
Kathy Grayson with Bertie, her chocolate Pomeranian
East Village
@bertiebertthepom

"I had just broken up with some dude who was younger than me, and I realized I kept dating these baby men. So, I decided to get a dog and take care of that instead. I own an art gallery, so at openings he's been surrounded by 500 people trying to pet him. We've been to the opera, some cool restaurants, down to Miami. Unfortunately, he's mainly a distraction at art fairs. I don't think he's ever sold a painting."
Pet rec: "His favorite shop is Love Thy Beast. It has all these great bags for carrying dogs."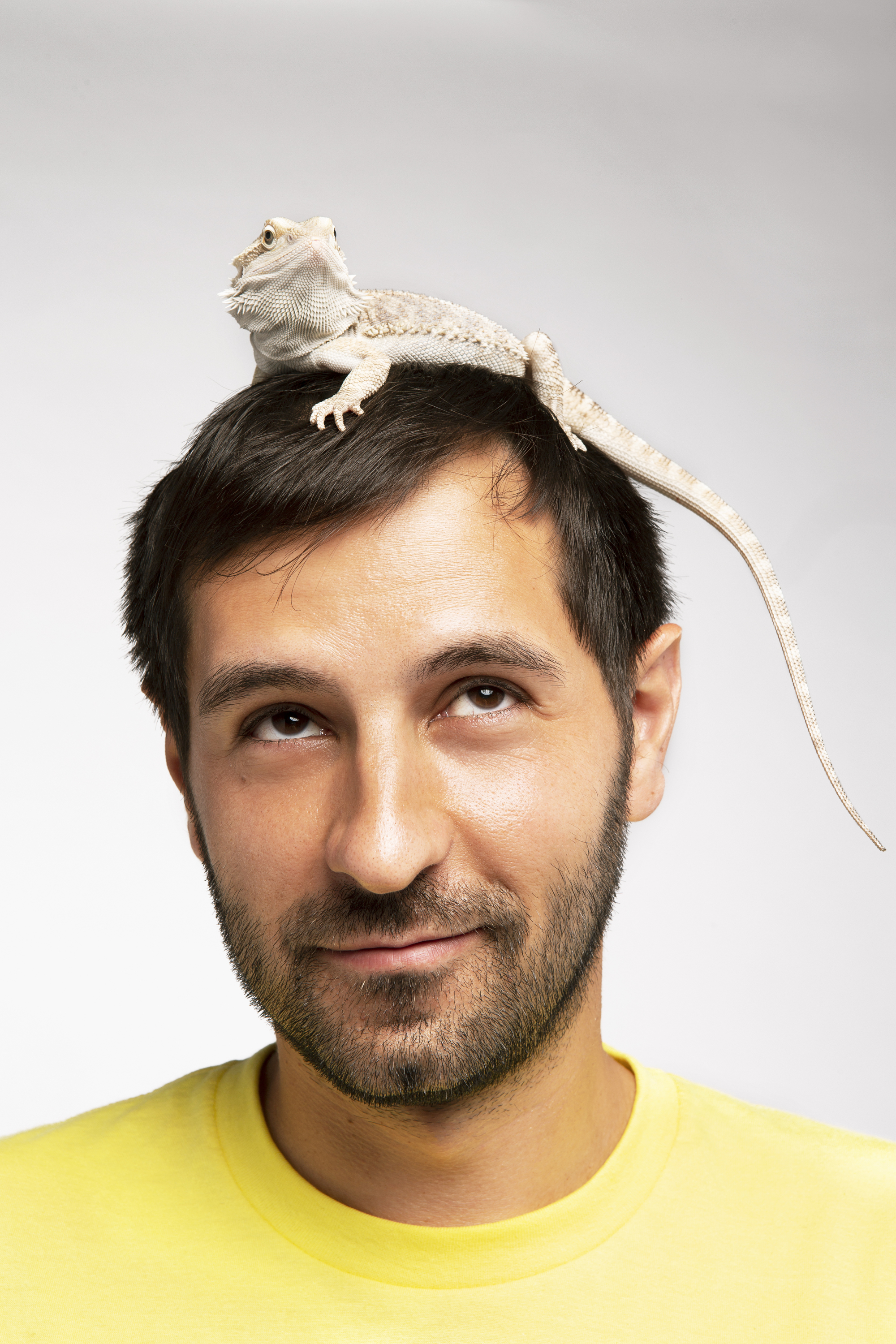 Photograph: Tayler Smith
Rob Tursi with Chuck D., his bearded dragon
Forest Hills
@thebeerdeddragon
"I like dogs, but all my friends have dogs, so I wanted something different. Even though he's kind of an exotic animal, he's pretty low maintenance. In the morning, he'll run around a bit. He does this 'red light, green light' thing: If you pretend you're not looking at him, he'll run, and when you look, he'll stop. He's a cool character. I threw a craft-beer networking event, and I brought him there. He was like our sommelier for the night."
Pet rec: "Hudson Valley Brewery is probably his favorite place to go. He's met the staff there and gets along well with everybody."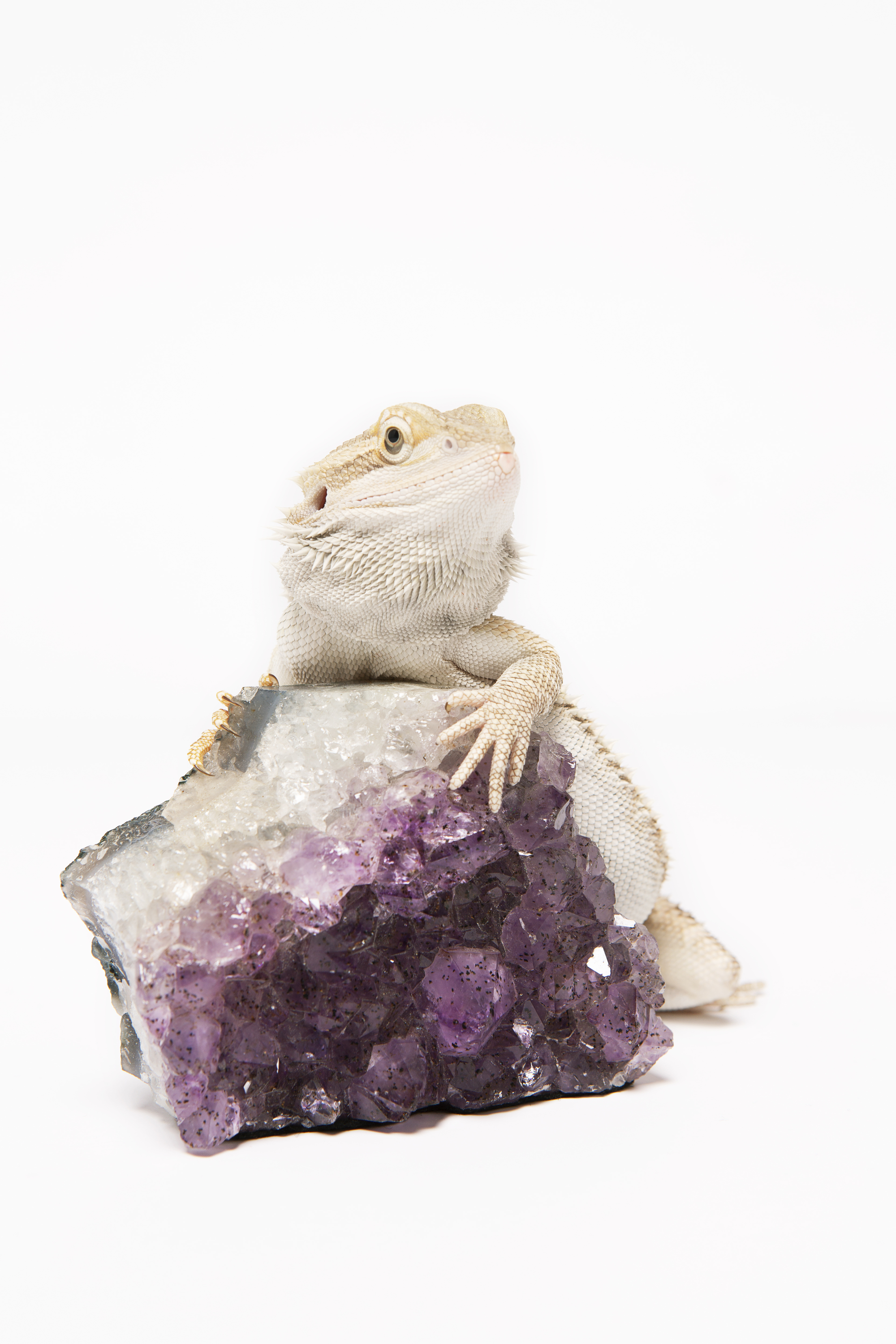 Photograph: Tayler Smith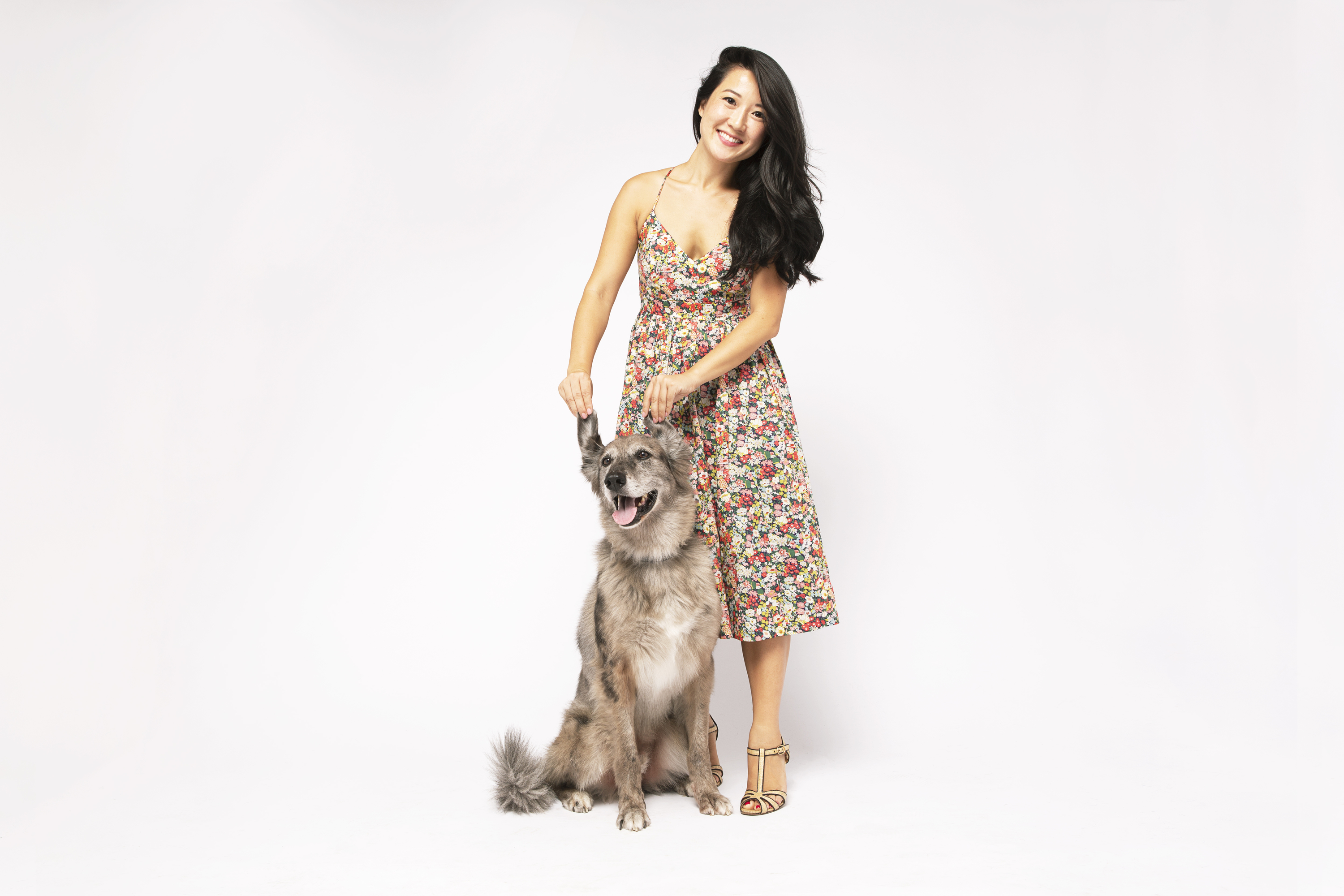 Photograph: Tayler Smith
Annie Wang with Gatsby, her Catahoula mix
Upper East Side
@gatsby_and_annie
"He's extremely well behaved. He's the ultimate good boy. There was one time, though, when we were walking past a pond in Central Park in the middle of the night, and he just jumped in. I jumped in right after him to fish him out. It wasn't until later that I found out there were steps leading down to the water."
Pet rec: "He goes to day care at Doggie-Do & Playtime Too. He can socialize with other dogs there."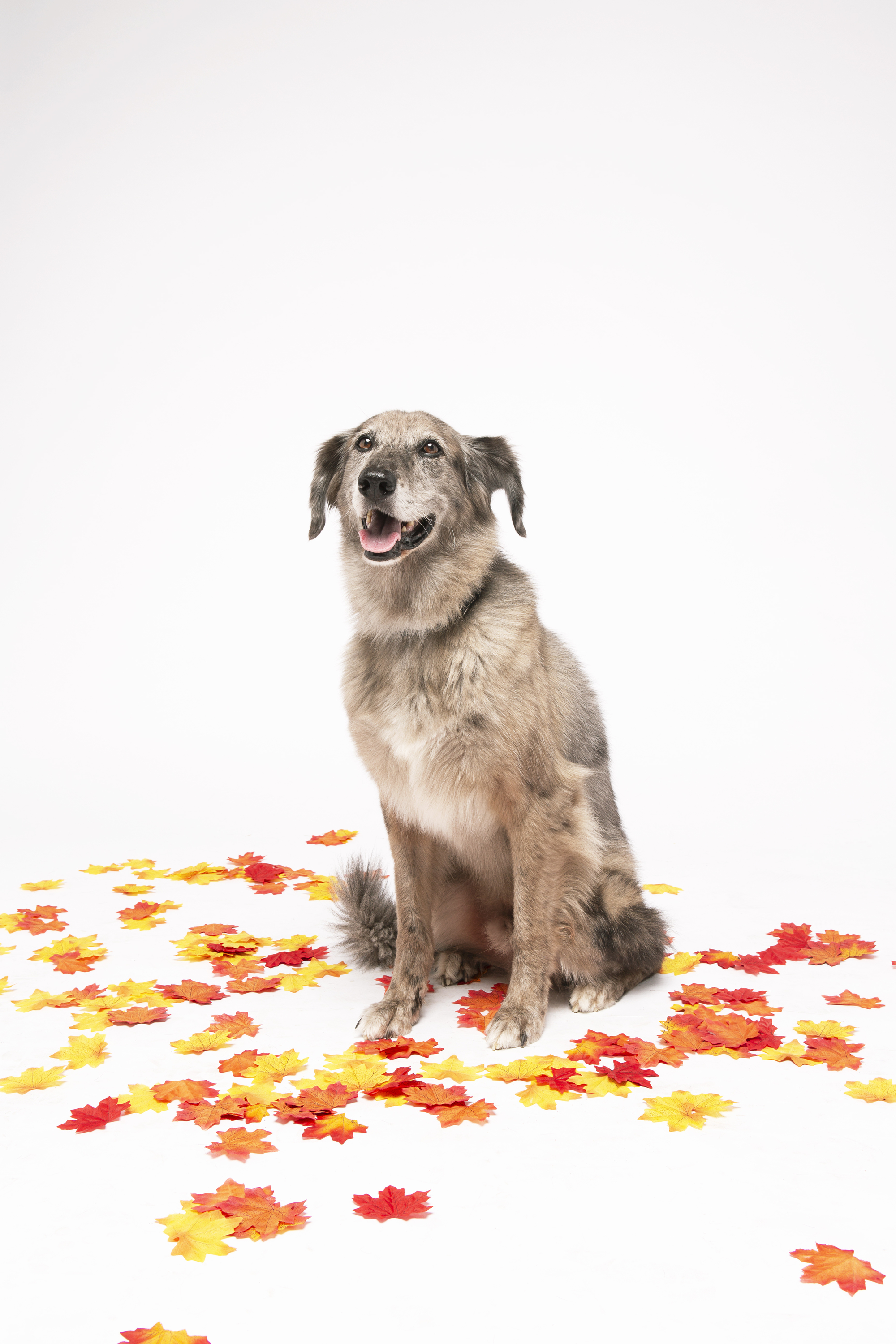 Photograph: Tayler Smith

Photograph: Tayler Smith
Thomas Redmond and Paprika Velour with NooNoo, their Sphynx cat
Ridgewood
"He's like a hybrid between a cat, a chicken, a rat and a duck," says Velour. "He gets cold in the air-conditioning during the summer because he doesn't have any fur. He has one sweater with skulls that he really loves. I call him my skin child instead of my fur baby."
Pet rec: "Lefferts Animal Hospital is a little far out there, but definitely worth the trip. They really take care of him."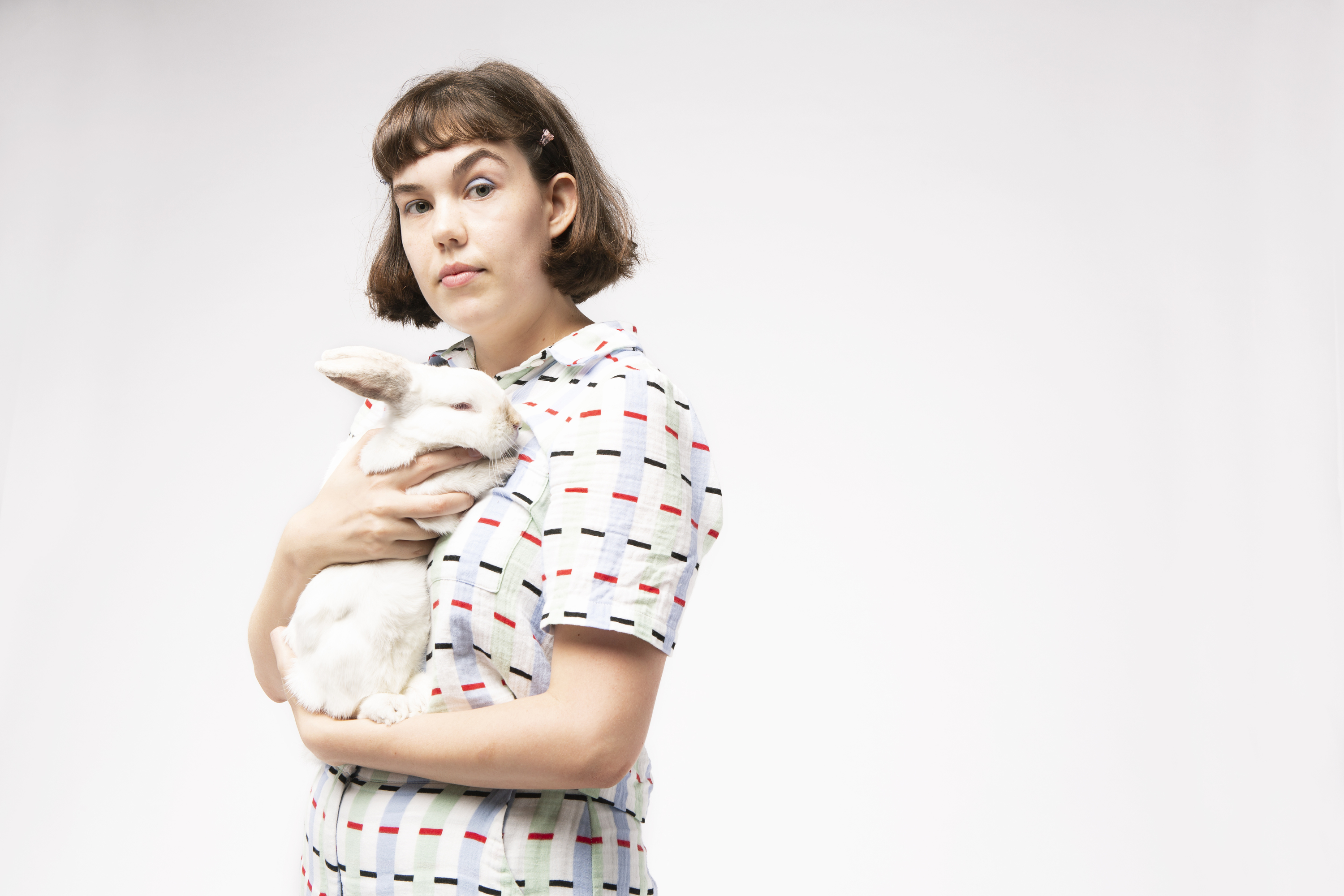 Photograph: Tayler Smith
Quinn Moreland with Stuart, her albino bunny
Park Slope
"My boyfriend and I rabbit-proofed my bedroom for him, so he lives in there. He has a little box with hay, and he likes to eat lettuce, lots of greens, herbs and compressed-hay pellets. It turns out, you're actually not supposed to give rabbits too many carrots because of the sugar, so that rabbit narrative is a lie. Anyway, he doesn't really go anywhere else, but his new thing is trying to escape to the living room. He's always knocking things down and trying to break out of jail."
Pet rec: "Rabbits are very delicate. It's very easy for them to get sick, and once they do, you have to take them to the vet. We go to Animal Medical Center on the FDR."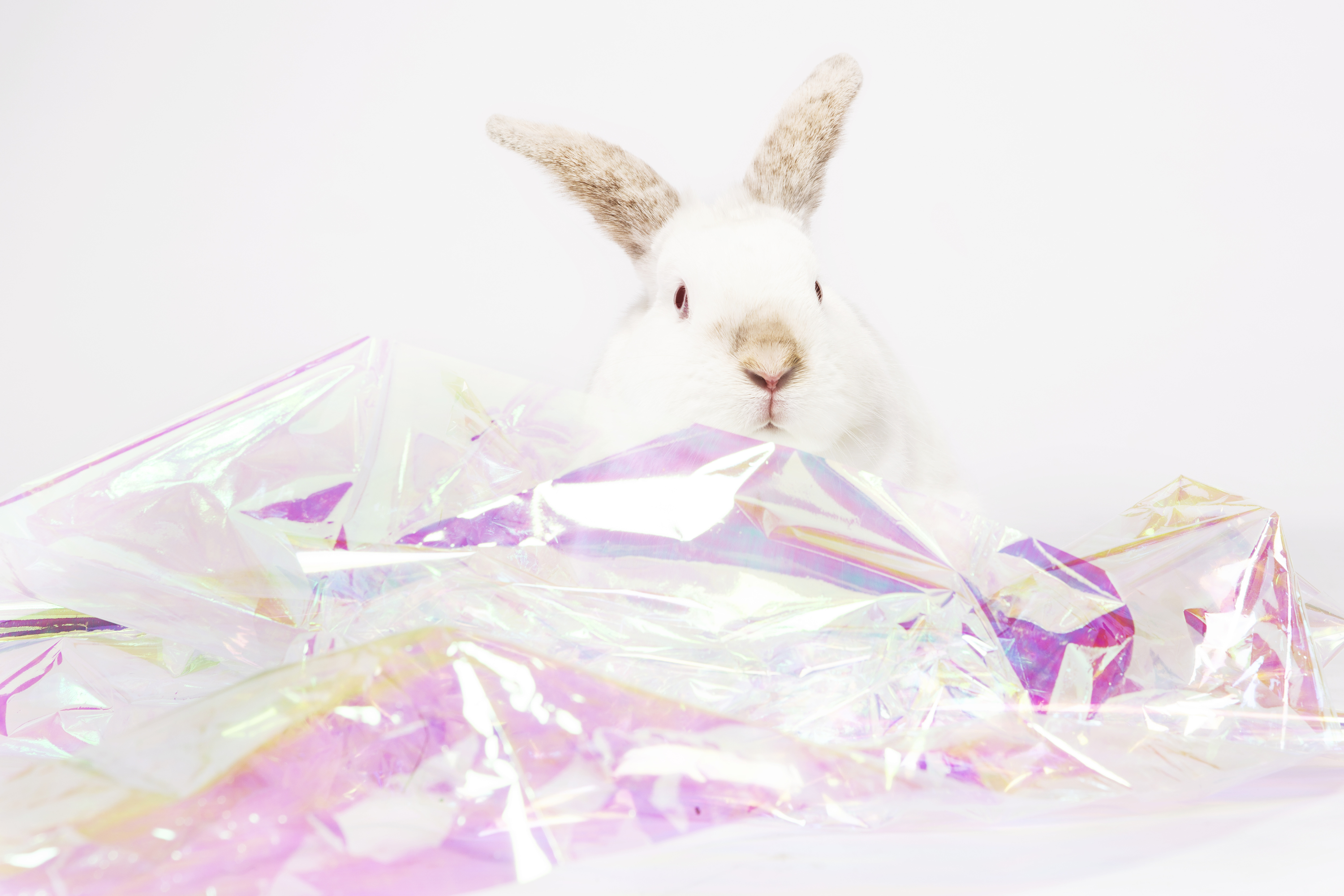 Photograph: Tayler Smith

Photograph: Tayler Smith
Summer Rayne Oakes with Kippee, her Rhode Island Red hen
Williamsburg
"My goal was to get her into a nearby coop in the neighborhood, so I raised $3,400 online and built a coop for her around the corner from my apartment. I wanted to show her that it was okay to be in the coop, so for the first two nights I slept in it with her. Now, she'll stay in the coop during the day and come back to my apartment at night. She lays an egg on my couch every morning."
Pet rec: "I was at the Wild Bird Fund, and Kippee jumped on my lap."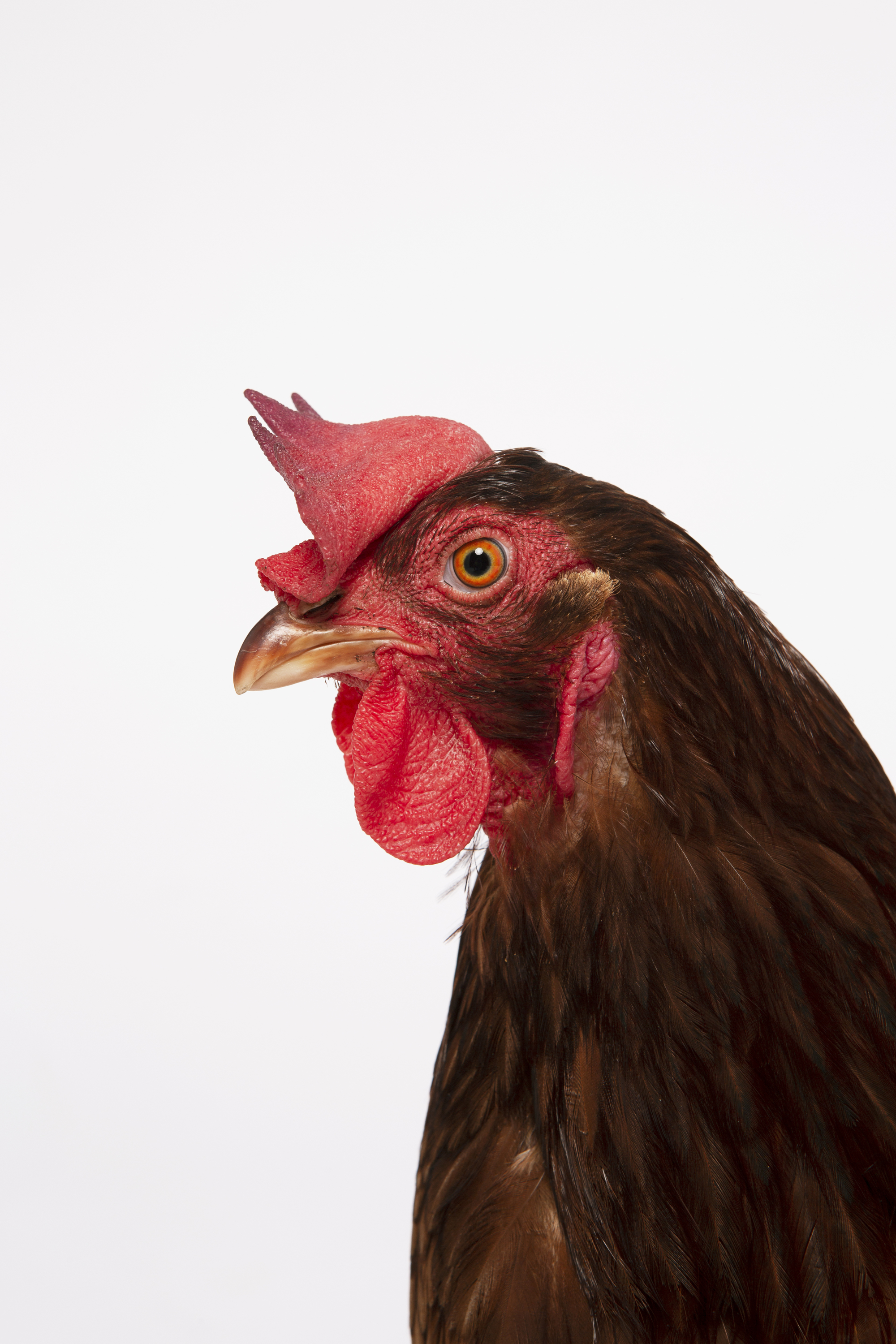 Photograph: Tayler Smith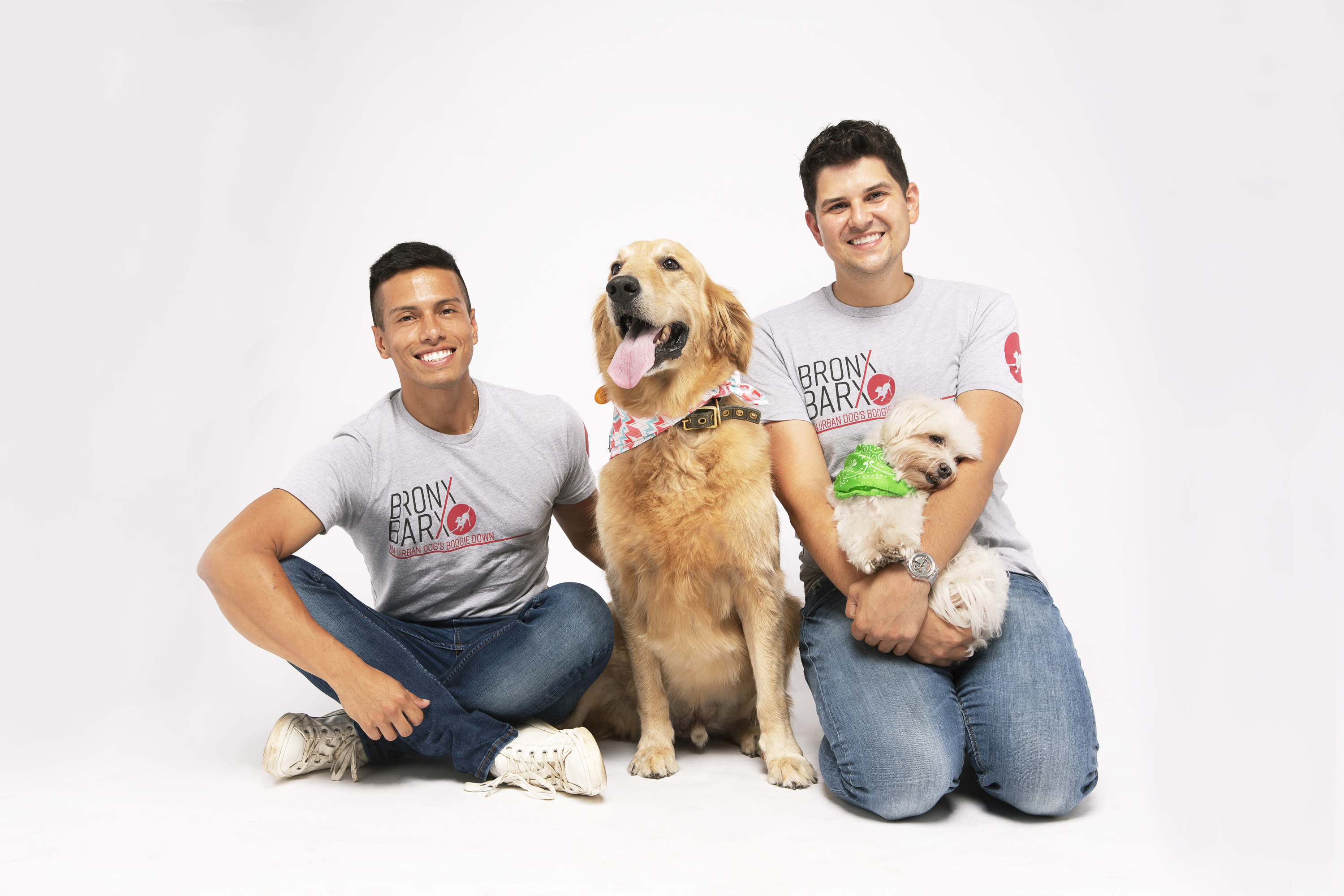 Photograph: Tayler Smith
Renzo Pereda and Steven Toledo with Ralph, their golden retriever, and Coquí, their Maltese
Hunts Point
"Coquí is a very spicy little dog," says Pereda. "He gets very bothered by things. If you pet Ralph or give Ralph attention, he'll get jealous. But he's also deaf, so he relies on Ralph to hear and tell him things. Ralph doesn't mind because he's such a gentle giant and adapts to any situation. He's very loving and only ever wants to be hugged. I think Ralph definitely knows he's a dog, but I'm not so sure about Coqui."
Pet rec: "Little L's makes really healthy gourmet food for dogs: chicken chips, dehydrated meat."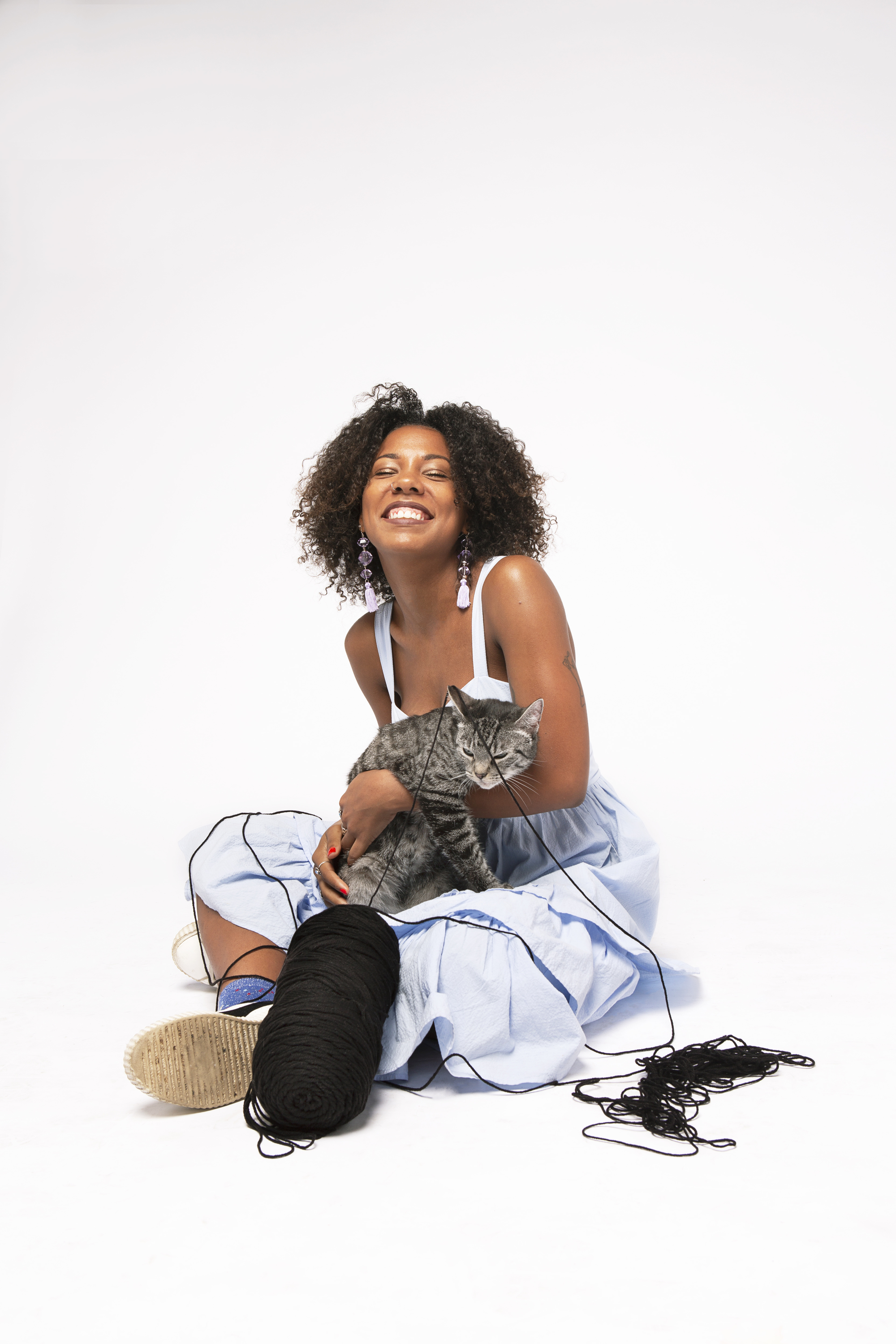 Photograph: Tayler Smith
Nichole Fleming with Benjamin, her tabby cat
Crown Heights
"I made him a fort on his first night home and put some toys in there for him to play with, but he wasn't into it. We ended up getting him a cat house from Amazon; it's basically a large box with a door and the litter box inside, so he does kind of have a fort now. It's just a poop fort."
Pet rec: "My boyfriend and I adopted him a month ago from the NYC ASPCA."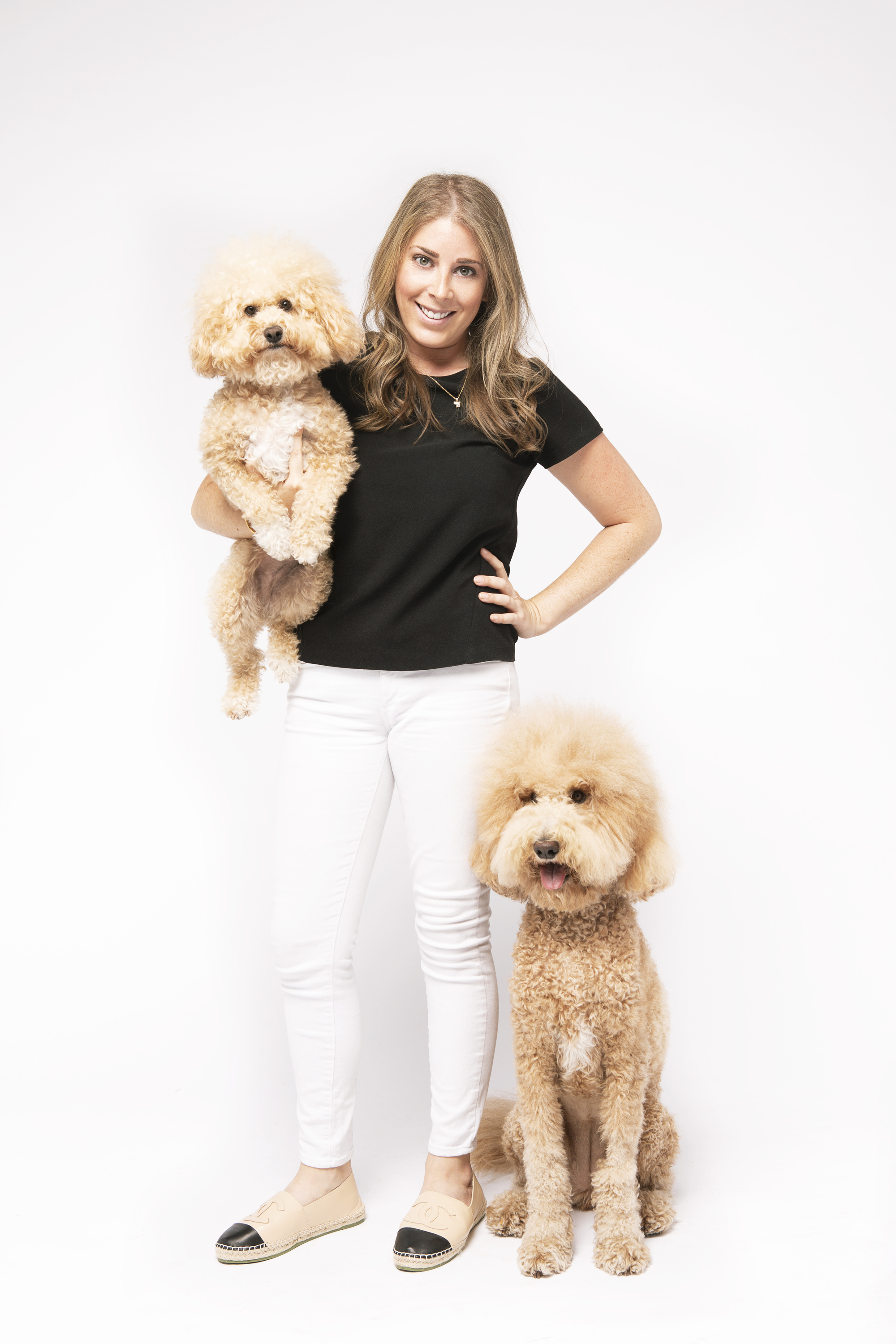 Photograph: Tayler Smith
Paige Chernick with Charlie, her bichon frise–poodle mix, and Sawyer, her golden retriever–poodle mix
Upper East Side
@puppynamedcharlie
"They're true sisters in that, one minute, they hate each other, and the next, they're deeply in love. Even though Charlie is the smaller one, she has a very alpha-dog–type personality, so she's usually the one in charge. Sawyer is more submissive and calm. But they're really best friends. I've caught them by surprise during the day cuddling together on the couch."
Pet rec: "People always ask about who cuts their hair. They get groomed at Bark Place NYC."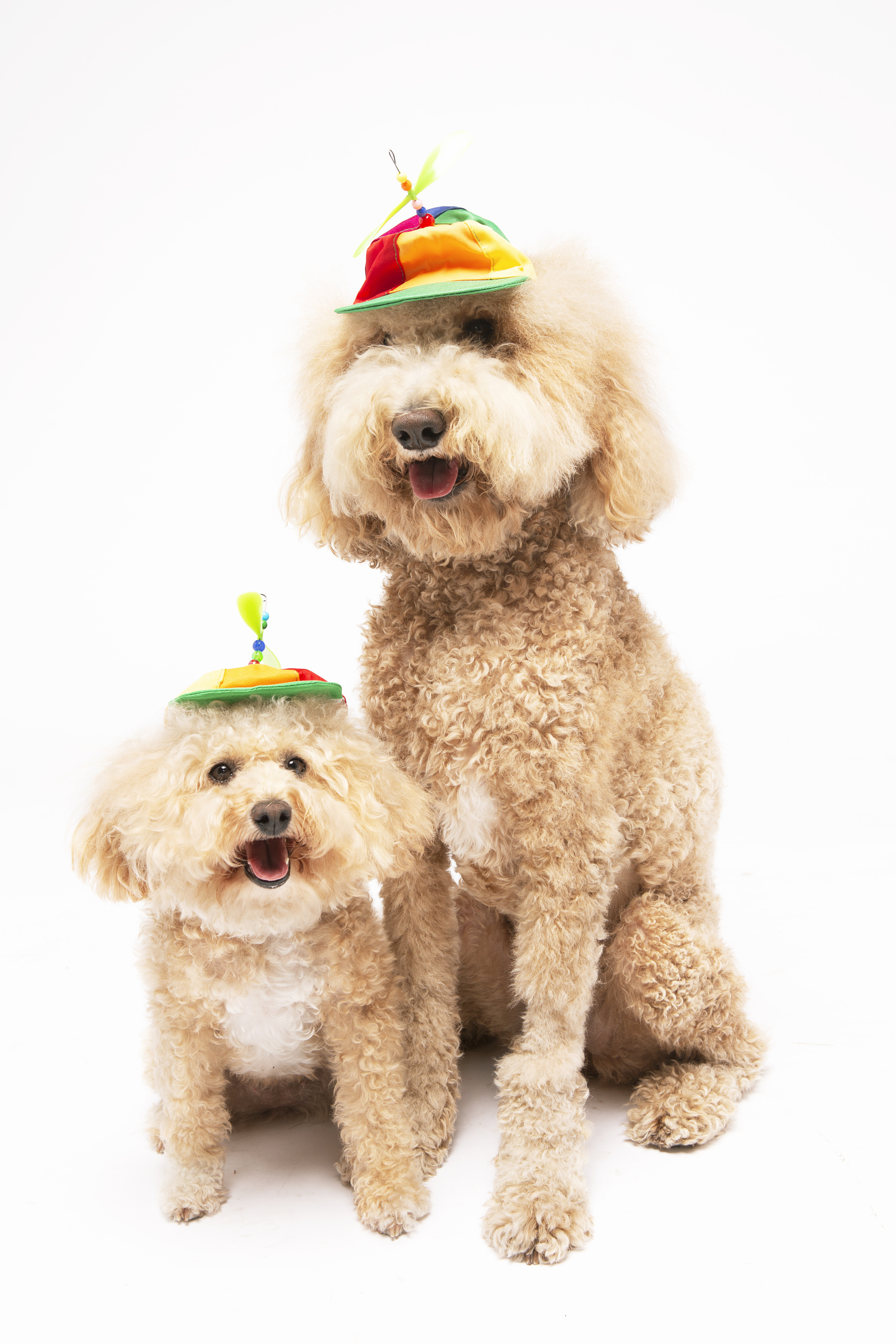 Photograph: Tayler Smith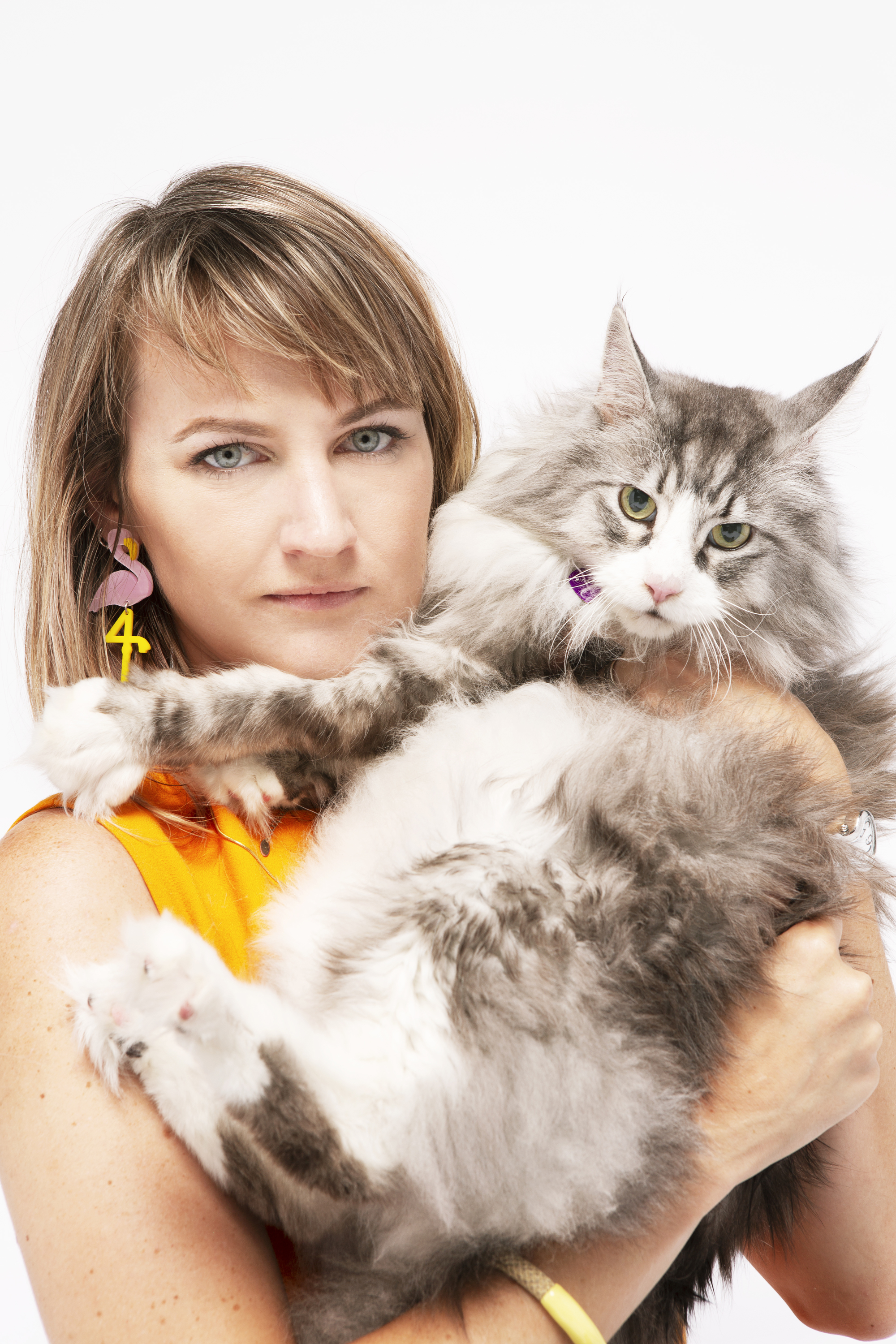 Photograph: Tayler Smith
Amanda Chapin with Stuart, her Maine Coon cat
Greenpoint
@catnamedstu
"When Stuart is in his element, he's the life of the party. Everyone threatens to take him from me, but I never want to break it to someone that he just loves everybody. He's a real gentle giant. He's wearing an Andy Warhol silk scarf today because he's a very fancy boy. He has really bad balance, and he's always falling down. To be honest, he's not that great at being a cat."
Pet rec: "When Stuart got sick four years ago, I took him to Brooklyn Heights Veterinary Hospital. His vet there has always gone above and beyond."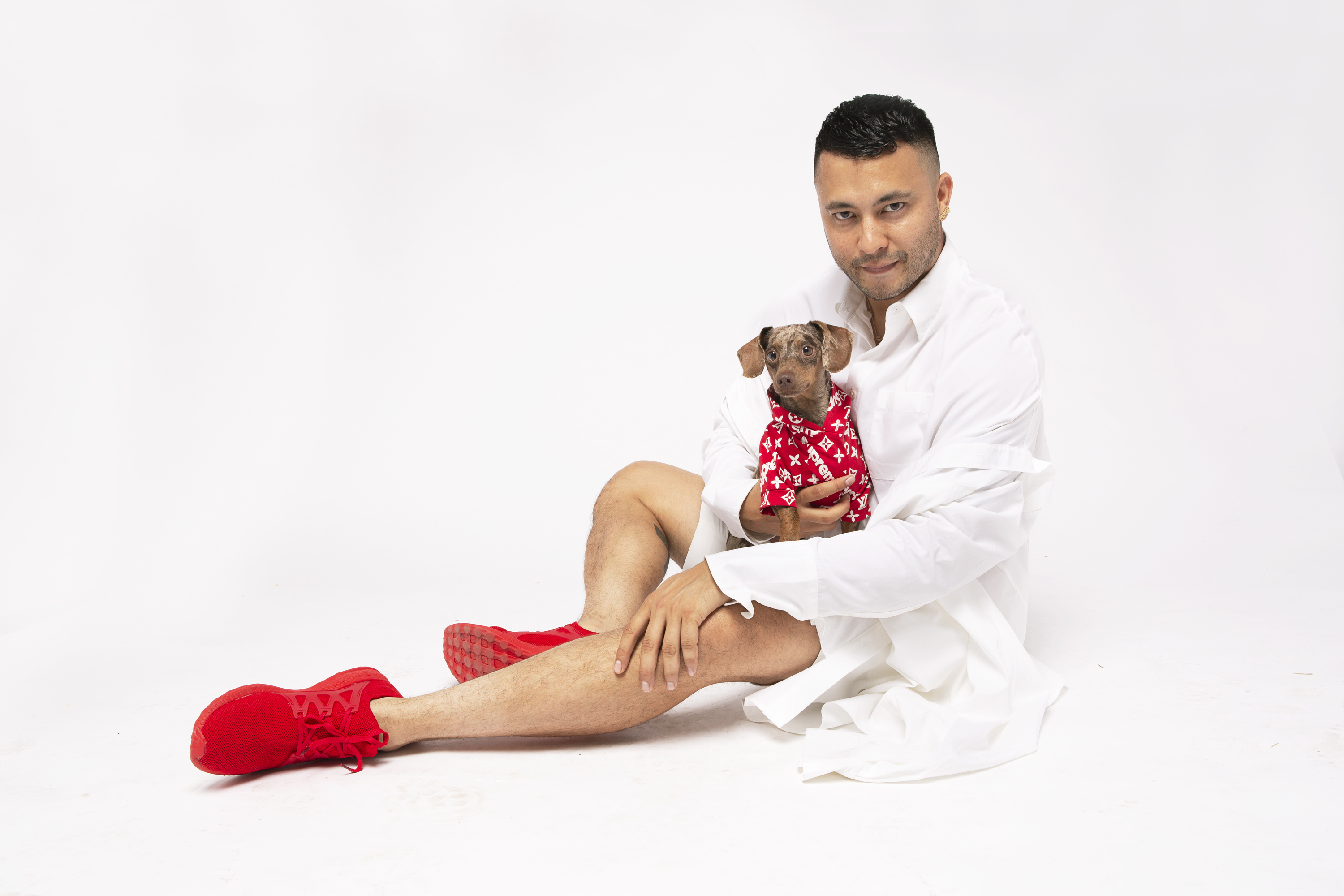 Photograph: Tayler Smith
Frankie Sharp with Junior Gaultier, his dachshund-Chihuahua
West Village
"I had this dream where I came home to this little brown dog and was super happy to see him. The next morning, I Googled 'puppy,' and he was the first picture that popped up. He looked just like my dream. He's a weird little guy. He either wants a lot of attention or can't be bothered with you at all."
Pet rec: "He loves the Fire Island Pines. The second he's out of his travel bag, he's running around on the beach."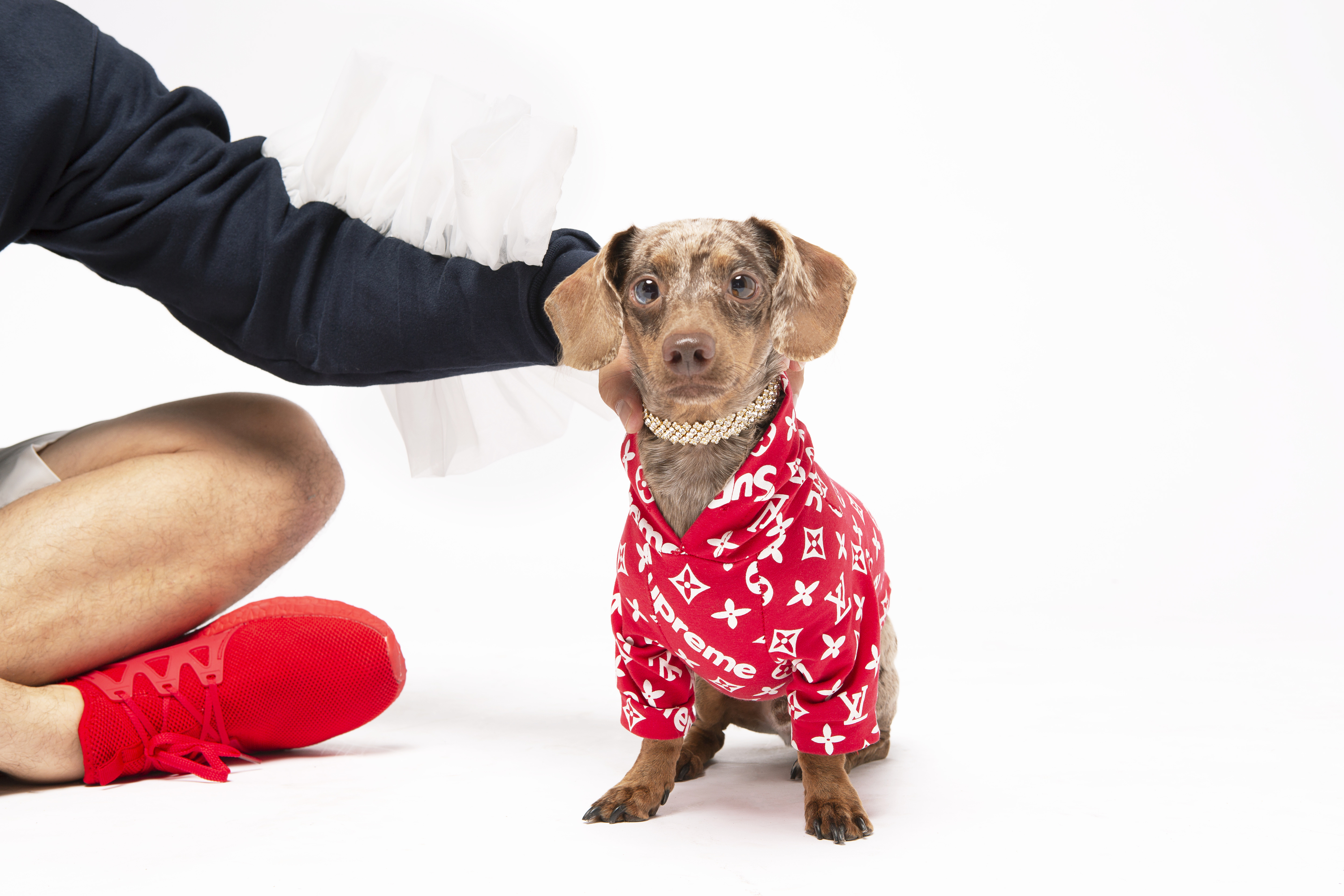 Photograph: Tayler Smith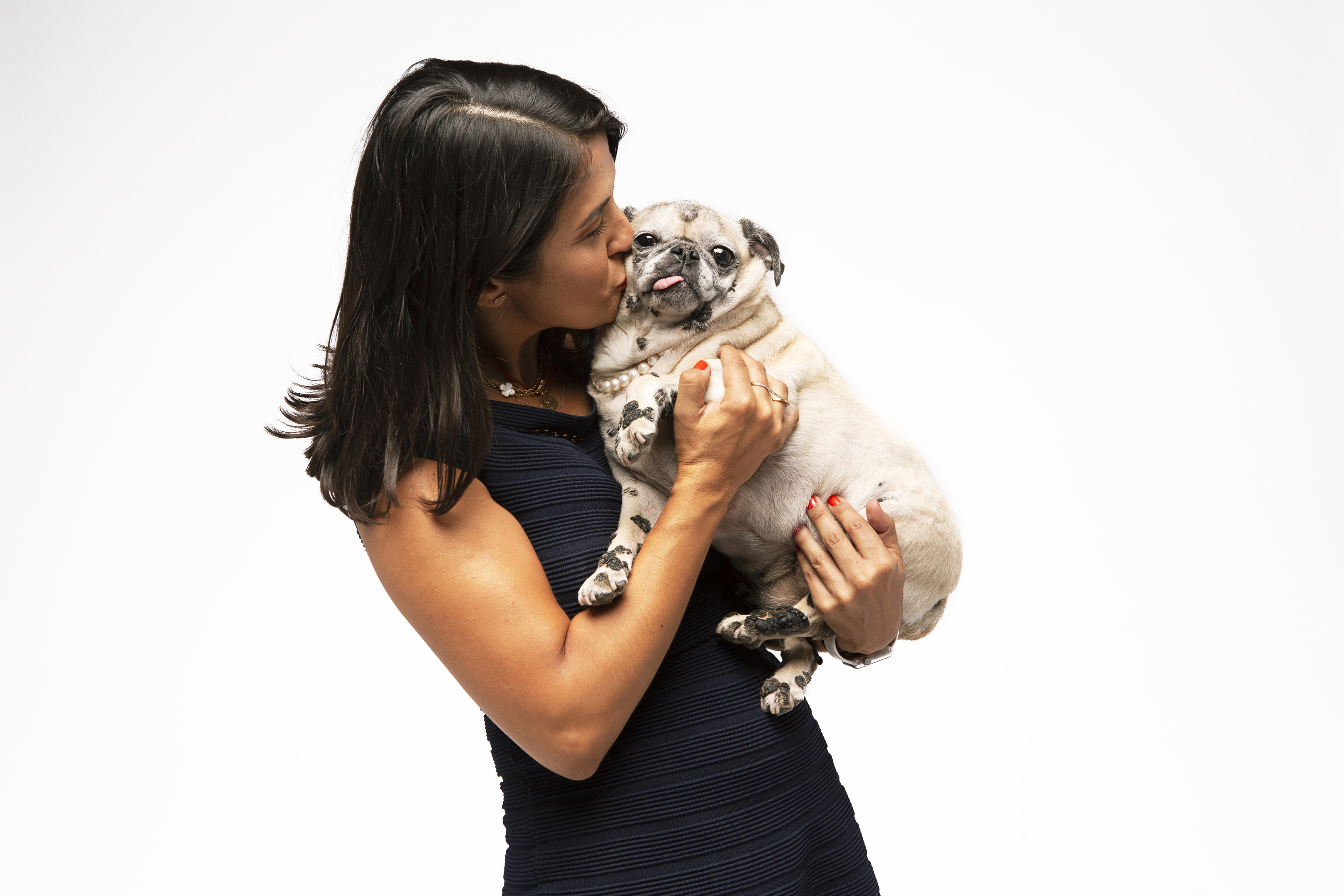 Photograph: Tayler Smith
Corinna Freedman with Lexi, her pug
Greenwich Village
"I'm in a pugs Meetup group, and this email went out saying that Madonna was looking for pugs to be in a scene in her film W.E. Lexi ended up being chosen to be in it. It wasn't her only celebrity run-in, either. Once, we were sitting outside at a café, and Robin Williams, a fellow pug owner, came over and talked with us for 30 minutes."
Pet rec: "We live between Union Square and Washington Square Park, so we split our time between the two."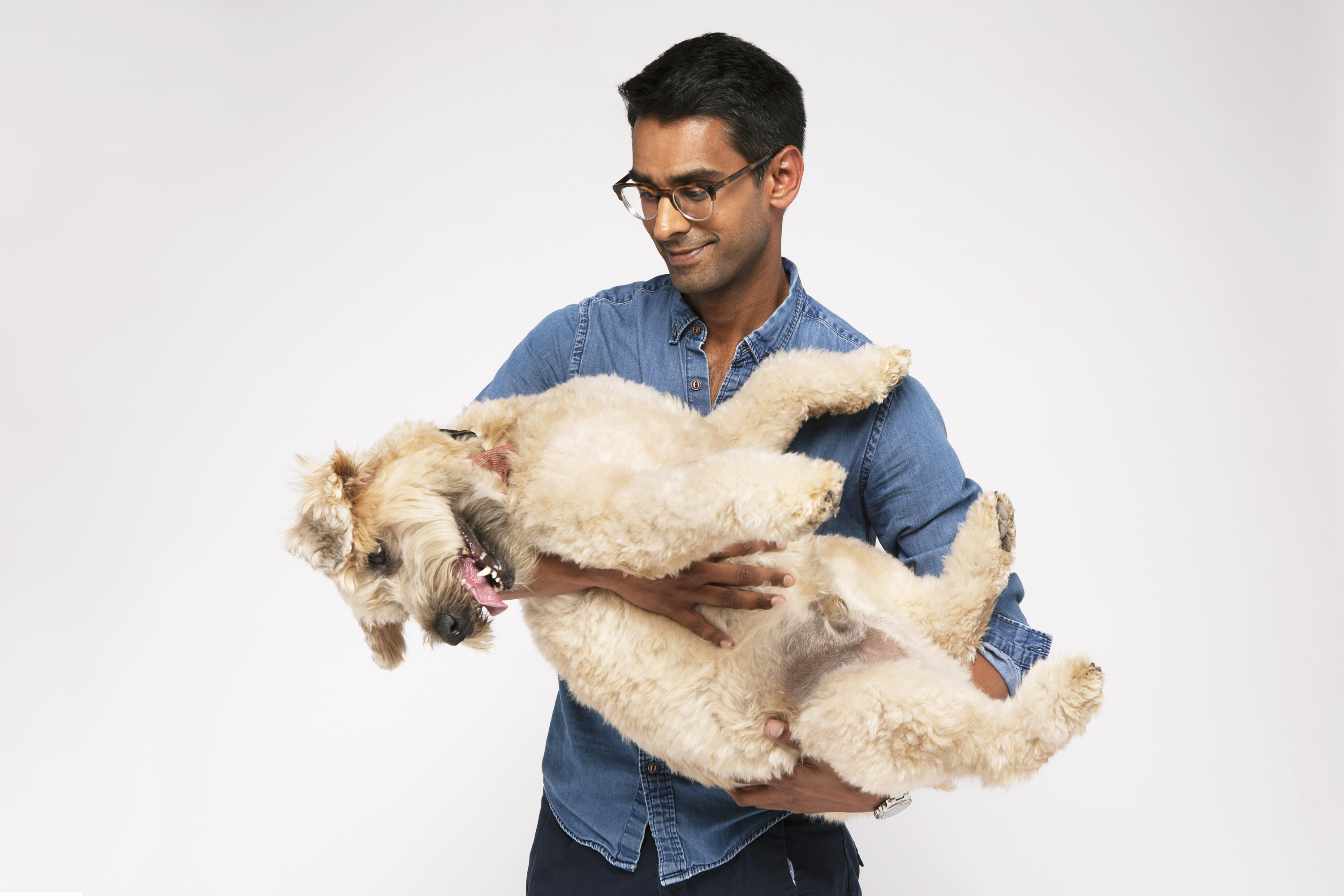 Photograph: Tayler Smith
Vinay Adenwala with Desmond, his soft-coated wheaten terrier
Greenpoint

"I got him with my ex, and now we have joint custody. My ex lives in Long Island City, and I live in Greenpoint, so Desmond knows when he's going to the other house when we walk over the bridge. He's always pulling me to the three shops in the neighborhood that he knows will give him free food."
Pet rec: "Pets on the Run is where I get his organic dog food and where he meets up with his best pet friends."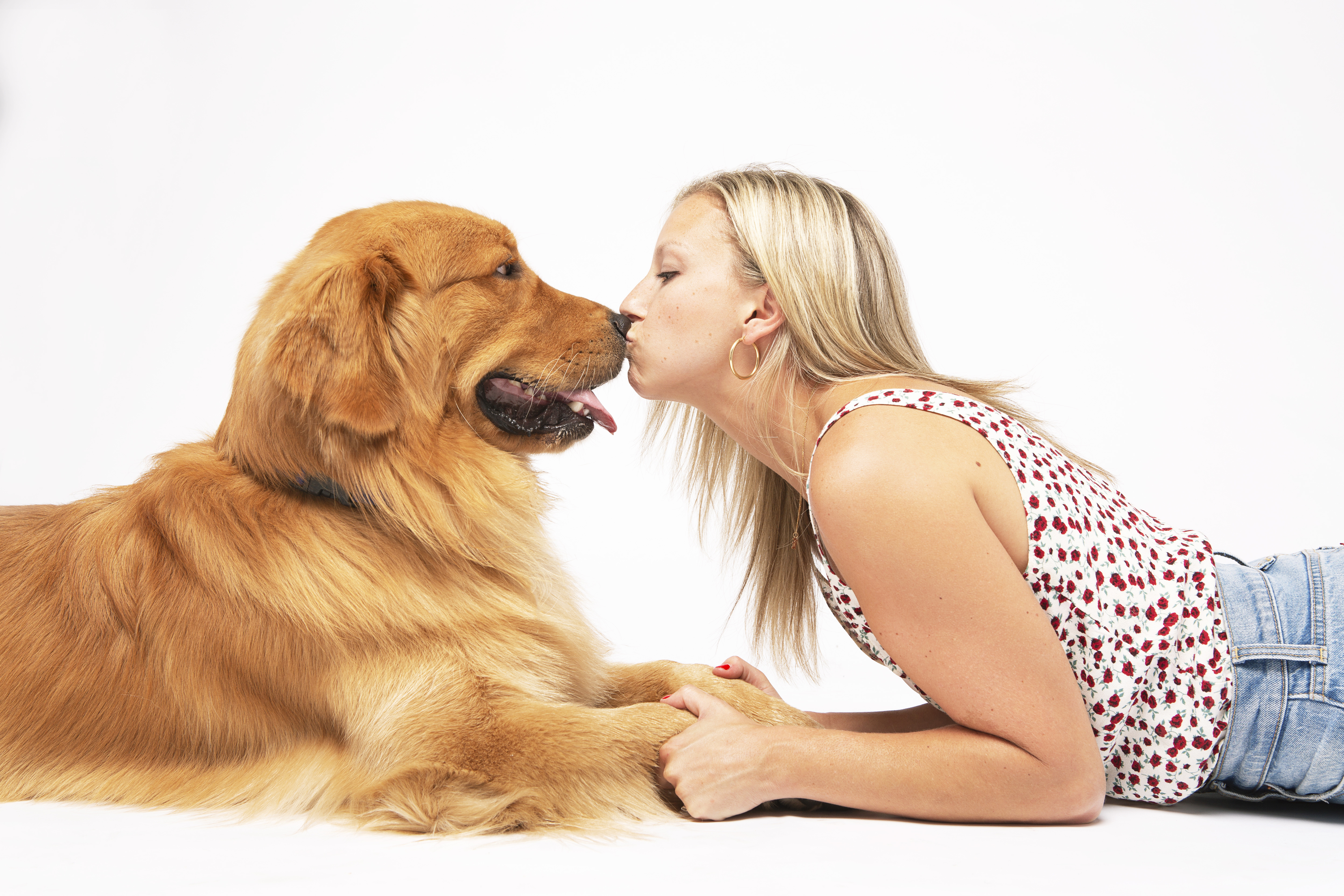 Photograph: Tayler Smith
Erica Lostritto with Ollie, her golden retriever
East Village
"He loves to wrestle. He has two main moves that we call the somersault and the jab. He's a real instigator, so he likes to get the other dogs going. Sometimes, he can tell if one of the dogs is on a playful side, and he'll just do a somersault right into them. He's like a little gymnast. I was a gymnast, so I guess he learned from his mama."
Pets Rec: "We had him trained at School for the Dogs in the East Village."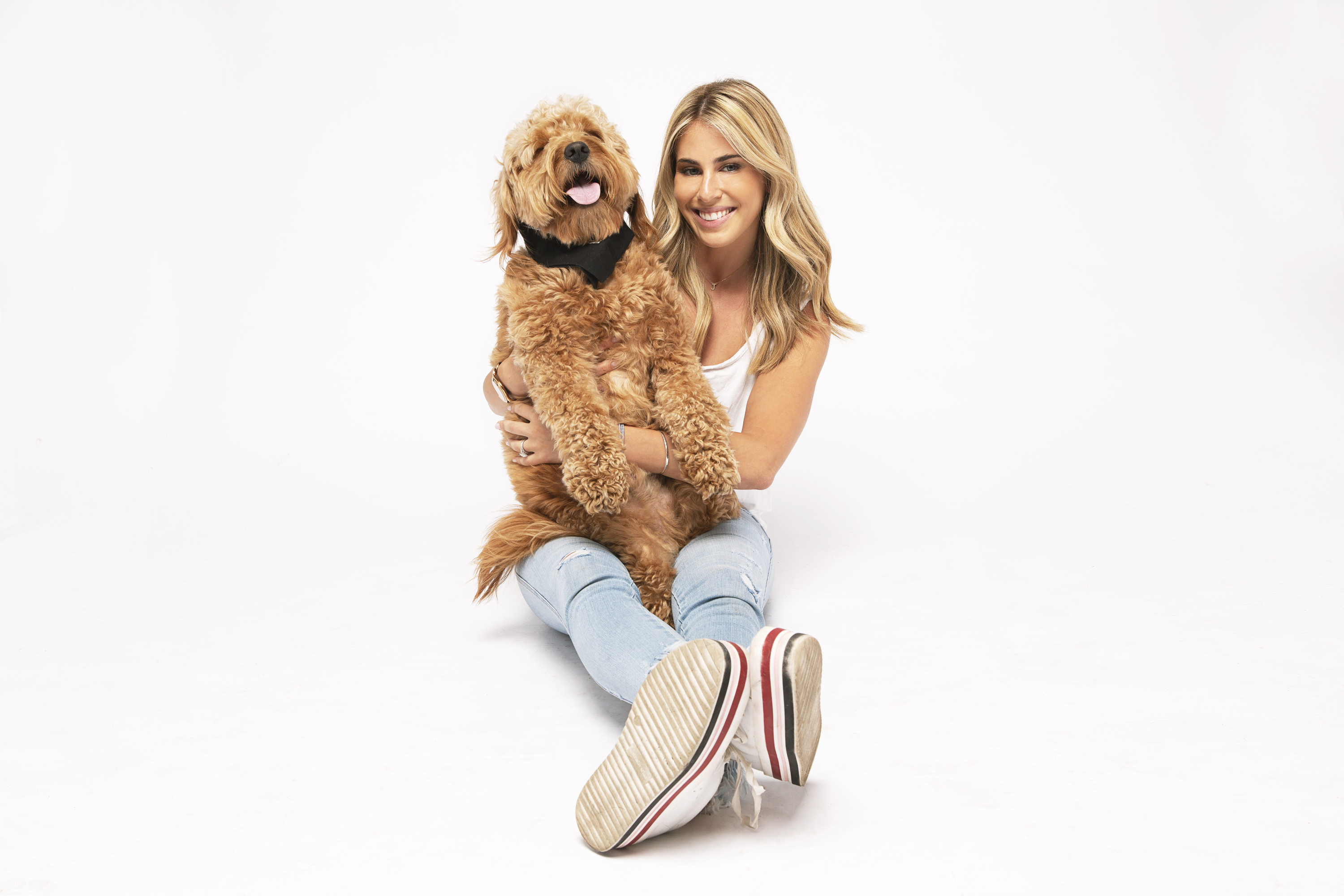 Photograph: Tayler Smith
Jordana Pollack with Murphy, her mini golden doodle
Upper East Side
"He's already had two hip surgeries already, and he's only two. But despite all of the trauma, he's so happy, and wants to say hi to everyone on the street and is very loving. Very few things seem to bother him. We always say that he should be a therapy dog, because people stop us every day to play with him."
Pets rec: "His favorite place to play is Carl Schurz Park on the Upper East Side."

Photograph: Tayler Smith
Aaron Bonner with Macie, his cavalier King Charles spaniel
Bensonhurst
@LittleMacieTheCavalier
"I work for a small consulting firm, and they've really embraced having her in the office. The commute's about an hour each way, so we take the D train. She's got this awesome backpack that she rides in. Whenever she sees it she jumps in, and we're ready to go. On the train in the morning, she kind of just sits and sleeps and takes in the sounds. On the commute back, she gets a bit more restless, so when we're a few spots away from our house, I'll let her out of the bag. Then everyone on the train will fawn over her."
Pet rec: "We had a lot of fun when we took her out to eat with us at Pig Beach."

Photograph: Tayler Smith
Angelique Rufty-Graux, with ChouChou, her Yorkshire terrier
West Village
"She's the boss of the West Village, she's the mayor. When she's being groomed, if she walks in and all the shampoos and conditioners are not in perfect order, she'll just walk away. When I put out water for her, she'll put her paw out, look at me and then spill the water all over the floor and stomp around like she's in a little fountain. She brings out the best in me every day. She inspired me to open a pet store after I bought her. She's a true boss, an American entrepreneur."
Pets rec: "My pet store is called Zoomies, and we sell pet supplies."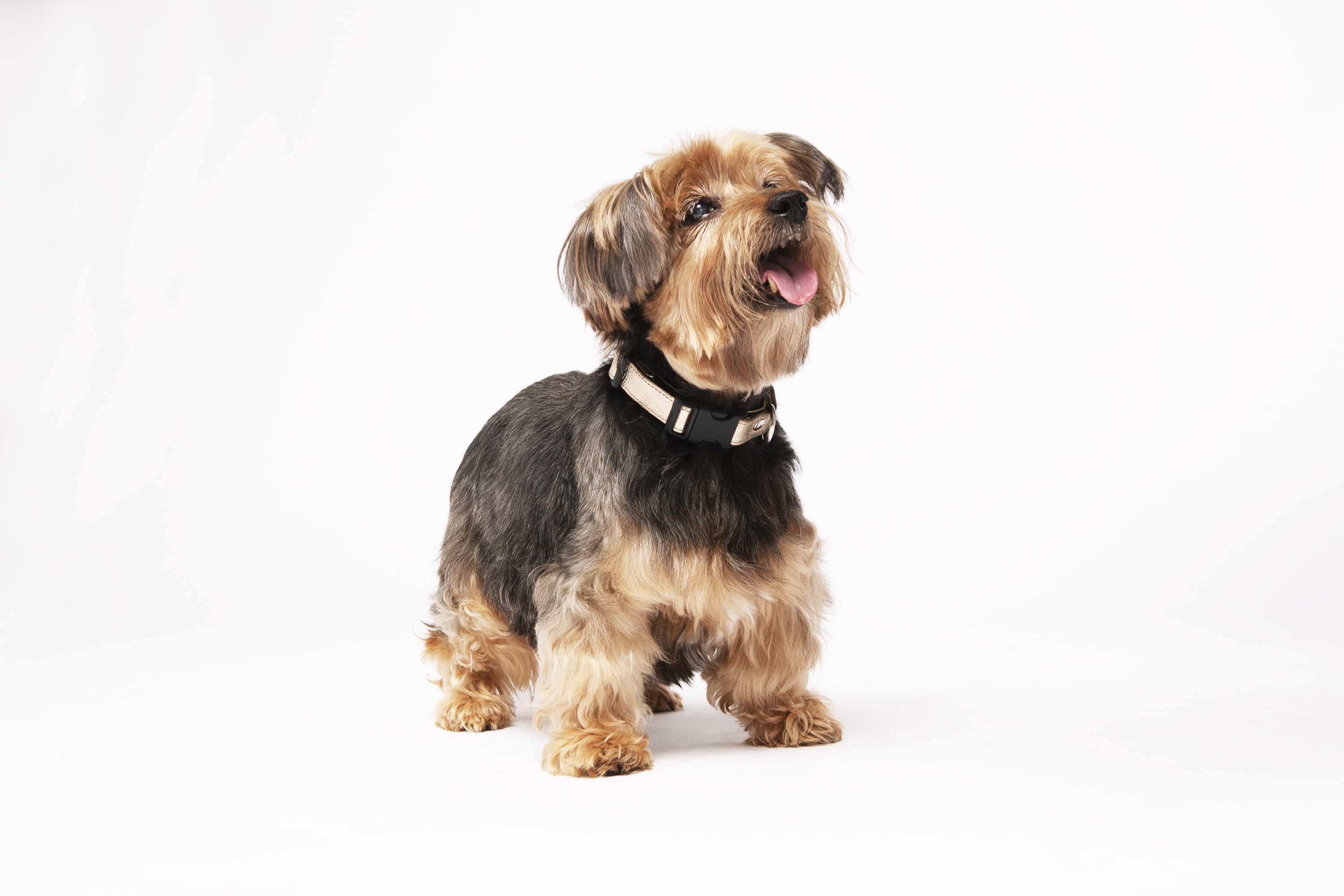 Photograph: Tayler Smith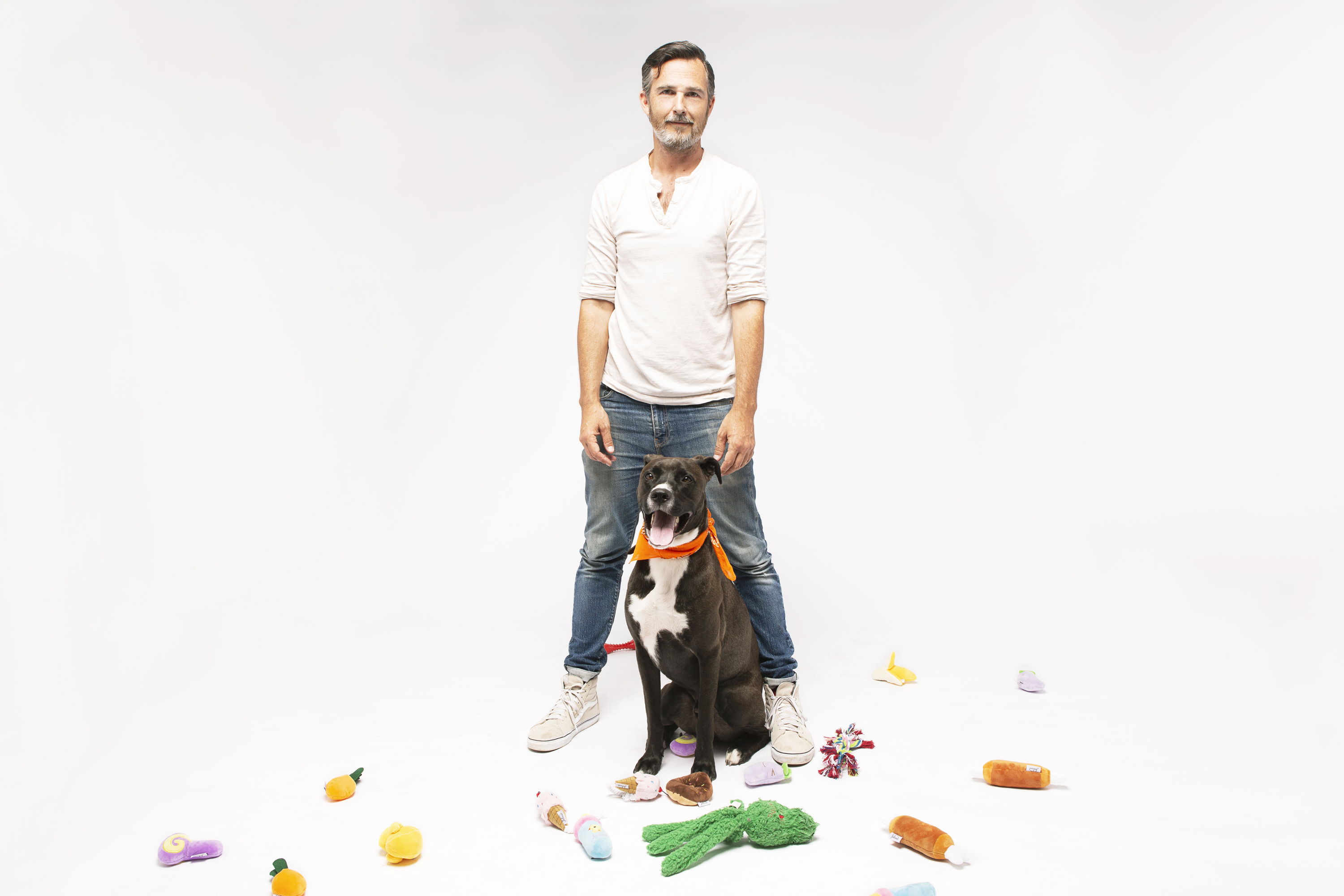 Photograph: Tayler Smith
Nick Clifford with Buddy, his pit-bull mix
Williamsburg
"He's a rescue I got from Dallas. He's a bit ADD, a bit odd and a bit boisterous. He's very energetic. I take him up to the Catskills, and he loves running around out in the woods. We also go to McCarren Park, McGolrick Park and Cooper Park in the city a lot. I take him to daycare because it's good to socialize him. The guys at the daycare are always like, 'omg, here's Buddy!' He runs around for six hours. By the time they give him back, they're all exhausted. He's a big kid, he just likes playing around."
Pets rec: "I got him with Badass Brooklyn Animal Rescue."

Photograph: Tayler Smith
Locations: Ruby Bird Studio, Seret Studios; Special Thanks: Zoomies