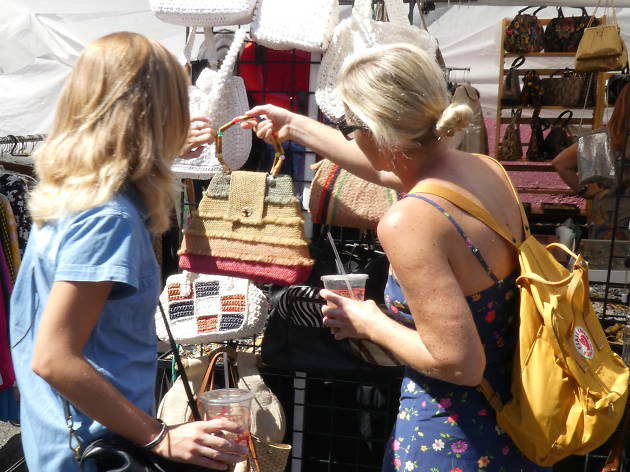 Your perfect day in Hell's Kitchen, NYC
Stroll midtown's west side for a beachy hot spot, bargain restaurants and a kickin' flea market
The next time you visit Hell's Kitchen in NYC, do it right by using our list of the best place to eat, drink and shop. While there are many excellent Hell's Kitchen restaurants, bars and things to do, our top-notch suggestions below have you covered for the day. Check out one of the city's best flea markets with vintage clothing galore, then grab some grub at a Thai restaurants serving handmade noodles.
RECOMMENDED: Full guide to Hell's Kitchen, NYC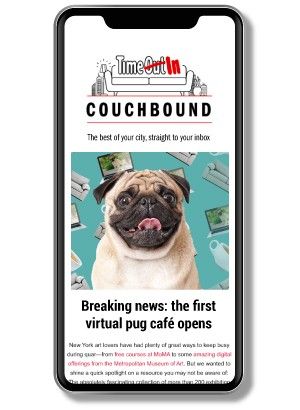 An email you'll actually love
Sign up to our Couchbound newsletter and bring the city to your sofa
Subscribe now
Where to eat, drink and shop in Hell's Kitchen
Hell's Kitchen (particularly Ninth Avenue) has no shortage of Thai eateries, but this hole-in-the-wall joint is by far the superior offering due to its noodles, handmade from a renowned family recipe. Essential dishes include the roasted spare ribs and the classic pad thai, and all are priced less than $12. The modest space can fill up pretty quickly, but fast servers mean that you shouldn't have to wait very long for a table.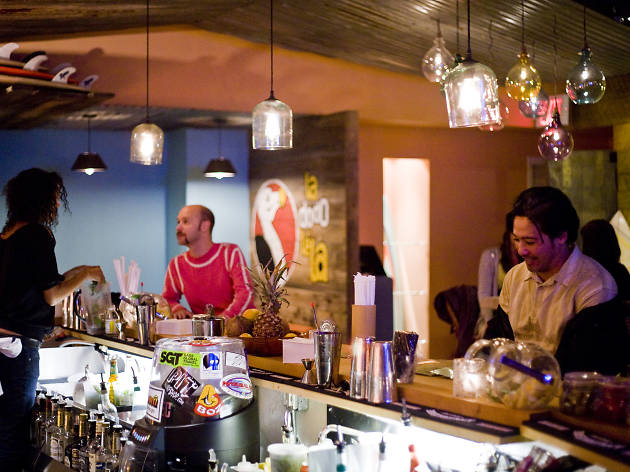 This seaside-themed bar checks off all the boxes: kitschy decor, the sound of the Beach Boys crooning from the speakers, surfer flicks playing on a loop—oh, and frozen drinks for $12? Bliss. Slurp a frozen Corona—a slushie made with fresh lime juice, triple sec and a Corona beer—and pretend you're in Montauk instead of midtown.
Tucked between the Lincoln Tunnel and Port Authority's bus ramps, this city street is closed to vehicle traffic every weekend from 9am to 5pm, when dozens of vendors unfold tables full of goods. The loot runs the gamut from woven rugs and ceramics to antiques, vintage apparel (like a pair of Prada shoes for only $20) and jewelry.
Have you checked out these amazing things to do in Chelsea?