The Queer Eye guys have taken over Time Out! The show's resident food and wine expert Antoni Porowski is no stranger to NYC, having cut his teeth here in his early years. (He's even planning to open up a restaurant in our fair city.) We sat down with the gorgeous gourmand to go through his life's biggest turning point and what he digs doing here. If you're looking for a Antoni-worthy food-and-drink primer, look no further than our roundups of the best restaurants in NYC, best bars in NYC and best rooftop bars in NYC.
Major turning point: "When I was around 18, I got kicked out of my parents' house, and I wasn't allowed to take anything with me. I slept on YMCA towels for a whole semester in university before my father found out and bought me a mattress. I felt really free because I was finally living on my own, but I was also really depressed because I had nothing. There have been moments in my life that have been a mix of high and low, of understanding what freedom is and the cost of freedom."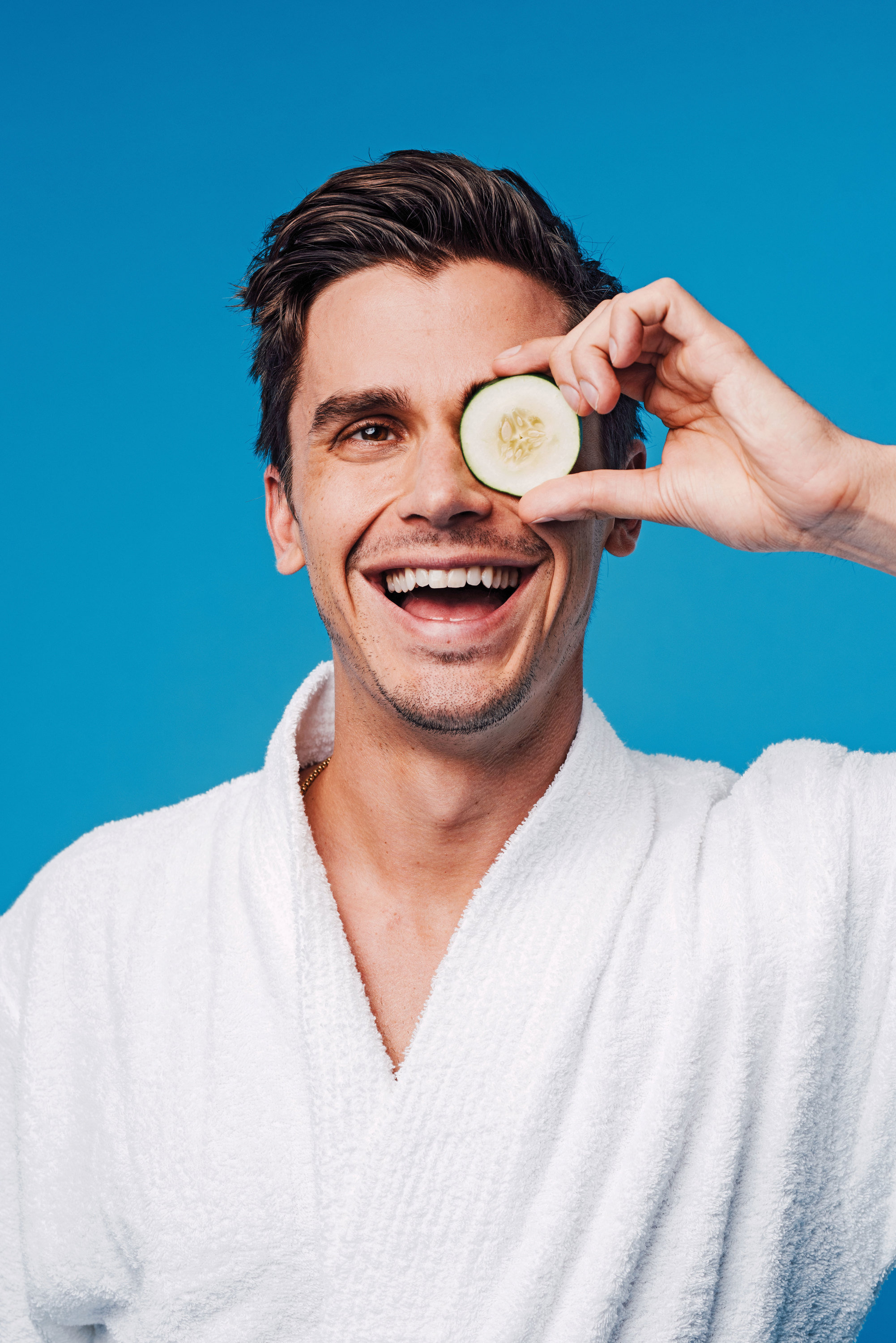 Photograph: Taylor Miller
On scraping by in the city: "When I was studying at the Neighborhood Playhouse, I would overdraft my bank account and not have enough money to buy groceries. But I also discovered how to cook with very limited resources."
Go-to product: "REN's & Now to Sleep pillow spray—it's like chloroform."
On the international bond of food: "After the passing of my personal hero Anthony Bourdain, I've been reflecting a lot on his influence on food culture. He made street food from around the world, that most of us have never heard of, accessible. Whether you're a broke-ass student or a professional hosting lavish dinner parties, food is there for all of us to enjoy and share."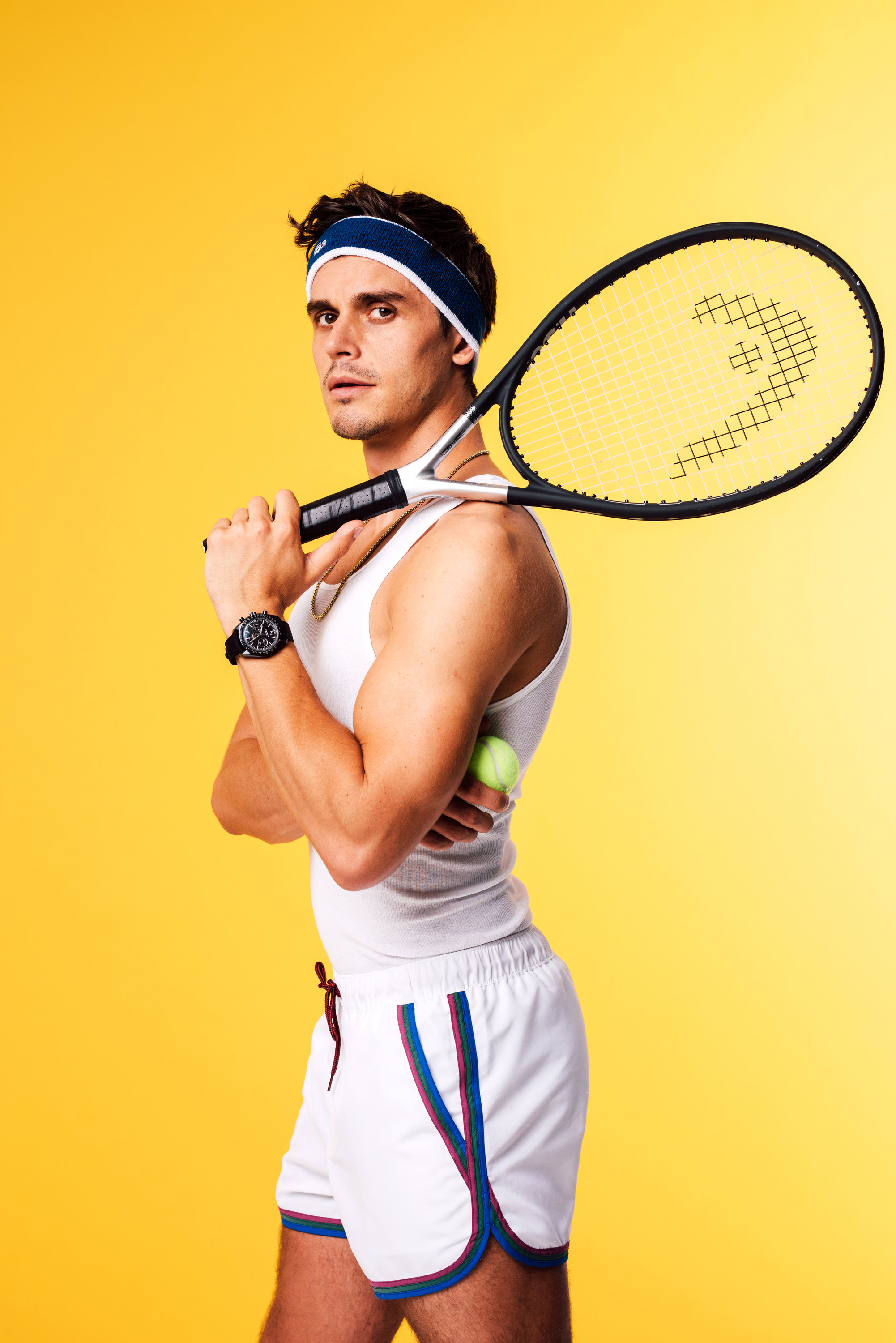 Photograph: Taylor Miller
On picking a scent: "I'm a very sensory person. There's a deodorant I wear called Baux, from L'Occitane, that is super nostalgic because it reminds me of being in Greece in the summer. When I put it on, I'm immediately taken back to that feeling of having salty skin and hair from the ocean and the taste of fresh fish."
Perfect self-care day in NYC: "I would meet my friend Klaus [Biesenbach, director of MoMA PS1] in the West Village, grab an iced coffee, go up on the High Line, then walk all the way to the East River. I would get very hungry, so I would go to Maialino. [Chef] Danny Meyer is a New York legend. He has a suckling-pig pappardelle with arugula. They roast a whole pig every night and reduce the juices into this rich sauce. Then, I'd go to 8th Street and get a pedicure. I'd finish off with a Mind of a Chef episode."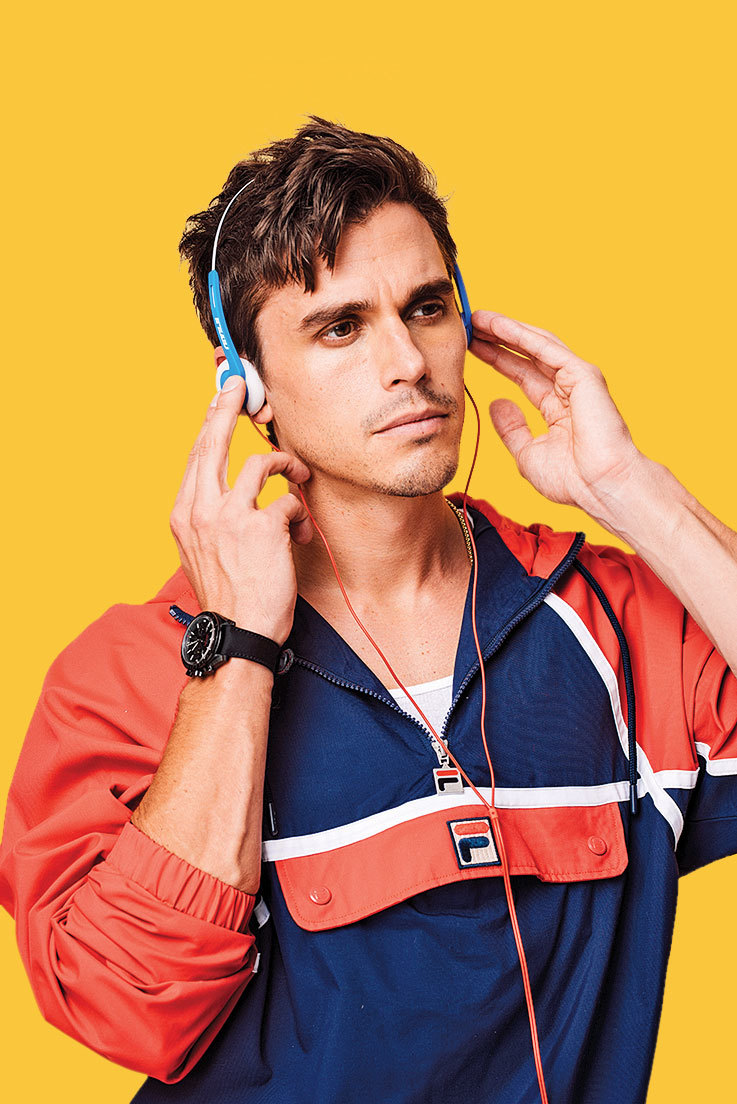 Photograph: Taylor Miller
What's in Antoni's bag?
1. In his Mismo M/S Express backpack:
2. Fellow Barber everyday tonic
5. The Untethered Soul: The Journey Beyond Yourself
6. RXBAR maple sea salt
Styling: Andrew Gelwicks
Grooming: Matthew Tuozzoli
Photo Assistant: Victoria Chen
Fashion Assistant: Emily Pettengill
Location: DSG Studios
Special Thanks: Rag & Bone, Allsaints, Nike, Lacoste, ​Hanes, ASOS, Reebok, Fila, Enginered For Motion, Happy Socks, Guess, PRPS, Hilfiger Collection