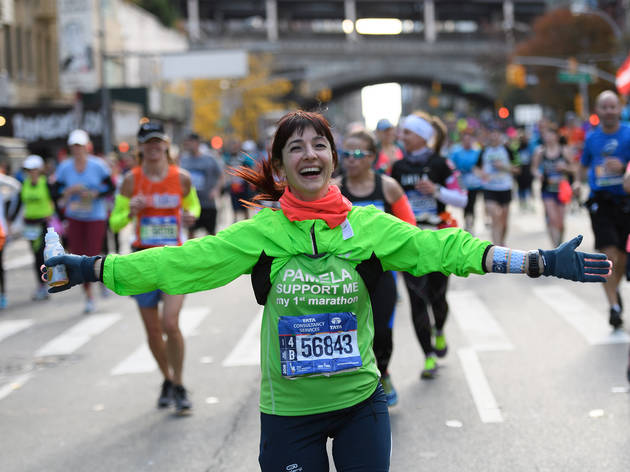 Where to watch the NYC Marathon
If you're not running this year's big race, you probably want to know where to watch the NYC Marathon 2018, right?
Even if you aren't running during one of the biggest races and NYC events November, you can get involved by looking up where to watch the NYC Marathon 2018. We'll make it even easier for you by sharing our list of go-to sports bars and spectator viewing spots below. If you want to make an action-packed day out of it, we've included a few New York attractions that are nearby certain areas along the NYC Marathon 2018 Route, which may come in handy when there's a lull or if you need to use the loo.

RECOMMENDED: Full guide to the NYC Marathon 2018


Watch the NYC Marathon 2018 on TV
Tune in to watch the live broadcast during race day on WABC-TV, Channel 7 from 9am to 2pm. You can also stream the marathon live on the ABC App and ABC7NY.com from 7am to 2pm.
Where to watch the NYC Marathon 2018 along the course
If you want to be close enough to see the sweat during the NYC Marathon, these are the recommended spectator viewing spots along the course. Unfortunately, you can't watch the start of the race on the Verrazano-Narrows Bridge, but don't worry—take in all the action (and the cute running outfits) at these spots below.
Fourth Avenue, Brooklyn (Miles 2-4)
Brooklyn Stage, Fourth Avenue and Atlantic Avenue (Mile 8)
Williamsburg and Greenpoint, Brooklyn (Miles 10-13)
Pulaski Bridge (Mile 13.1)
New Balance Mile 16 Block Party (First Avenue at 62nd Street)
First Avenue, Manhattan (Miles 16-18)
East Harlem (Miles 18-20)
Fifth Avenue, East 90th Street-East 105th Street (Miles 23-24)
Charity Cheer Zone, Fifth Avenue, East 90th Street to East 92nd Street
TCS Cheer Zone: Columbus Circle
United Stage: Columbus Circle
New York Attractions Near the Course
Map of the NYC Marathon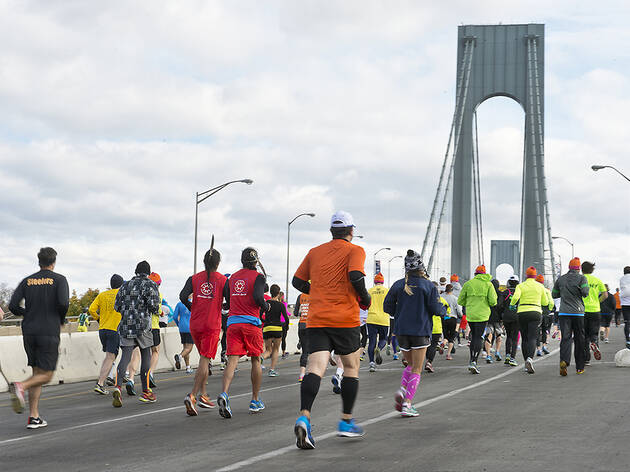 Photograph: Courtesy CC/Flickr/MTA NYC
Folks running the the TCS New York City Marathon probably have the map memorized by now, but in case you're planning to watch, here is the NYC Marathon 2018 route.