The NYC Marathon 2022 guide
Get ready to run the NYC Marathon 2022!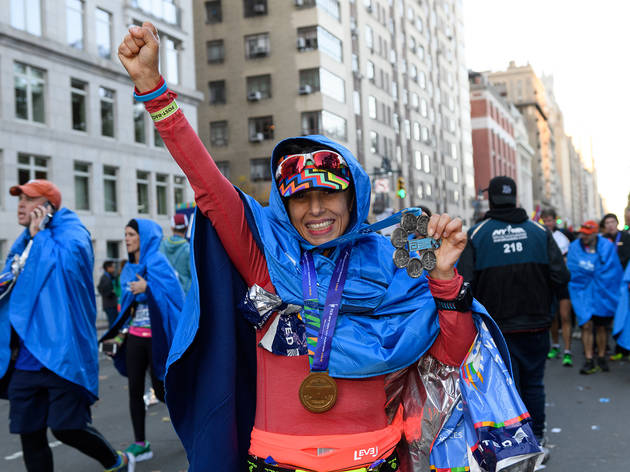 The 2022 TCS New York City Marathon is back in person this year to the relief and excitement of the world's runners.
The world-famous race was virtual last year due to the pandemic, so it's fair to assume that runners will be even more excited to run this year.
Below, we've answered your most pressing questions about the TCS NYC Marathon so you can plan accordingly:
When is the NYC Marathon 2022?
The NYC Marathon will happen on Sunday, November 6.
Where is the NYC Marathon 2022?
It starts on Staten Island and finishes in Central Park in Manhattan.
How do I register for the NYC Marathon 2022?
All the information you need to register for the race is available at nyrr.org.
What are the COVID-19 safety precautions being taken this year?
Everyone is required to wear masks on public transportation to the start, in the start area in Staten Island, in the post-finish area in Central Park, and in designated indoor venues. However, runners are not required to wear face coverings on the course. Everyone participating in the marathon are being required to have at least one dose of the COVD vaccine or proof of a negative test.
Furthermore, the race will be modified to about 30,000 runners (That's about 60 percent of its usual participation). An extended range of wave start times will happen, with the first wave starting a half-hour earlier and later waves extending a half-hour later. An additional wave has been added, making a total of five waves.
You can read more about the safety precautions here.
Archive NYC Marathon coverage