The NYC Marathon 2019 guide
Get ready to run (or watch) the NYC Marathon 2019 using our guide including road closures and route information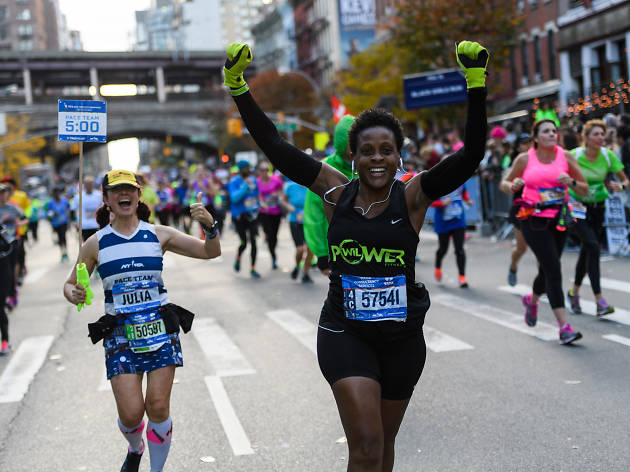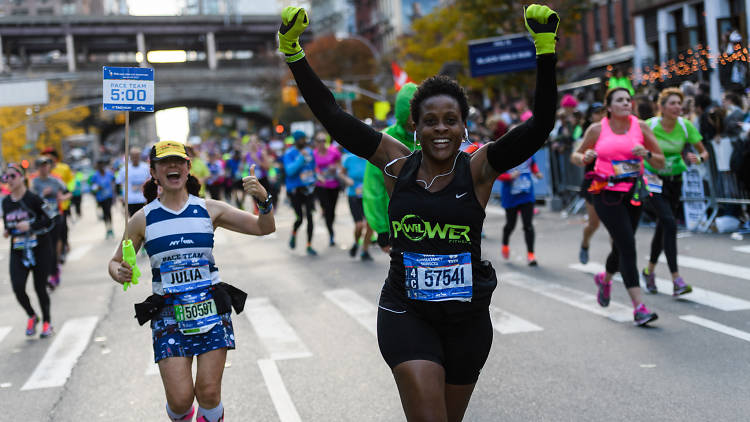 In November, thousands of runners hit New York pavement during the NYC Marathon 2019 that spans all five boroughs. Yeah, it's pretty impressive. Dedicated athletes run starting on
Staten Island
, through Brooklyn and Queens, then travel to the Bronx before reaching the finish line at
Central Park
in Manhattan. And they'll likely finish before we figure out
where to get brunch in NYC
that Sunday morning. Even if you're not running in this year's race, you can still be involved and join the action. Those runners need support, after all! Check out our guide to the TCS Marathon below which includes where to watch the race, things to do in nearby, road closures and everything else you need to know.
When is the NYC Marathon 2019?
The NYC Marathon is on Sunday, November 3, 2019.
Where is the NYC Marathon 2019?
The 26.2 mile course travels through all five boroughs. The starting line is in Staten Island at the Western end of Verrazano-Narrows Bridge and participants run through Brooklyn, Queens, Manhattan and the Bronx before crossing the finish line in Central Park, just outside of Tavern on the Green. Take a look at the map with all the info on subway closures for the day here.
How do I register for the NYC Marathon 2019?
All the information you need to register for the race is available at tcsnycmarathon.org.
NYC Marathon 2019 route
Archive NYC Marathon coverage