The NYC Marathon 2017 guide
Find out how to register and where to watch the NYC Marathon 2017 while exploring neighborhoods near the race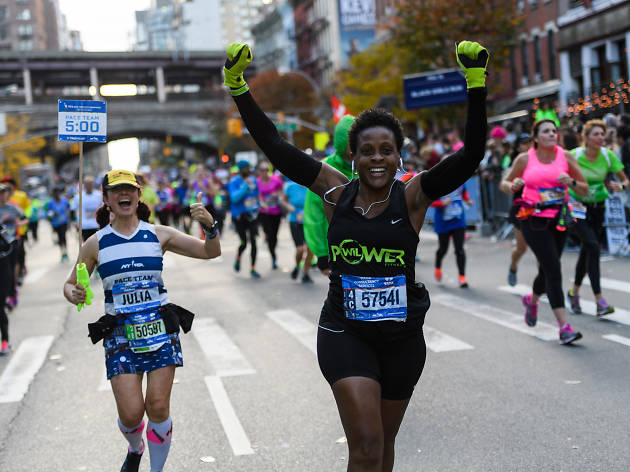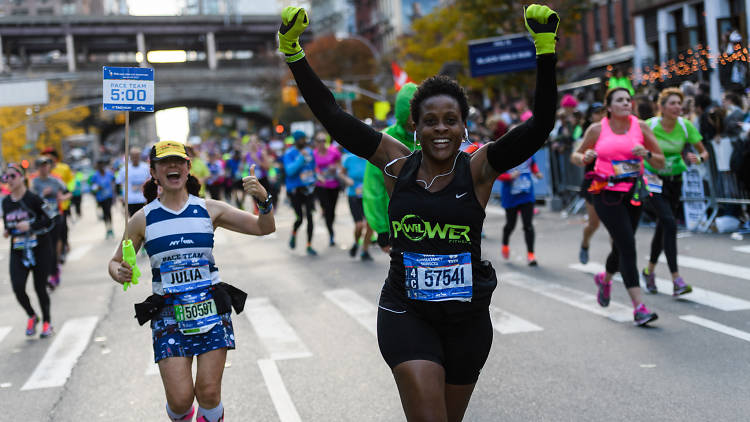 Thousands of runners will take to the streets for the NYC Marathon 2017, which travels across all five NYC boroughs. Yep, these amazing and dedicated athletes will be flying by some of the top attractions in the Bronx and Staten Island all the way to Manhattan while we debate about where to go for brunch in NYC. Sad, isn't it? Well, just because you're not running the race doesn't mean you can't be involved. Check out our guide to the NYC Marathon, including where to watch the race and things to do in nearby neighborhoods after the runners cross the finish line. Not ready to run the full 26.2-mile course? Check out our list of scenic running routes in NYC.
When is the NYC Marathon?
The NYC Marathon is on Sunday, November 5, 2017. It starts at 9:50am and ends at 3pm.
Where is the NYC Marathon?
The 26.2 mile course travels through all five boroughs. The starting line is in Staten Island at the Western end of Verrazano-Narrows Bridge and participants run through Brooklyn, Queens, Manhattan and the Bronx before crossing the finish line in Central Park, just outside of Tavern on the Green. Take a look at the map with all the info on subway closures for the day here. Note: The above is a based on the 2016 race for referene. Details for the 2017 race will be available soon.
How do I register for the NYC Marathon 2017?
All the information you need to register for the race is available at tcsnycmarathon.org.
Archive NYC Marathon coverage