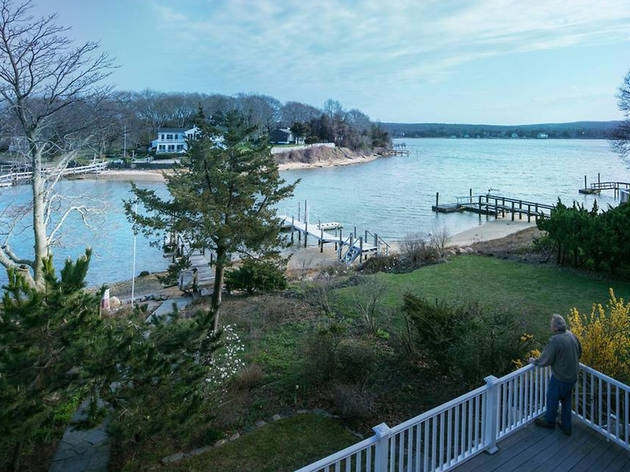 8 beach houses near NYC that you can rent on Airbnb
Soak up the sun during a stay at one of these charming cottages, waterfront mansions and beach houses near NYC
New Yorkers flock to the sun like moths to a flame, it lures them out of the city and straight toward the best beaches in NYC. So when that glorious warm weather finally arrives, make the most of it by planning a summer getaway from NYC to one of these beautiful beach houses. Whether you're looking for a little bungalow on the Jersey shore or a grand estate in the Hamptons, this list includes an Airbnb for every breed of vacation lover. So what are you waiting for? Cue up the road trip songs, pack a bag of summer essentials and get the hell out of Dodge.
RECOMMENDED: Full guide to weekend getaways from NYC
Beach houses near NYC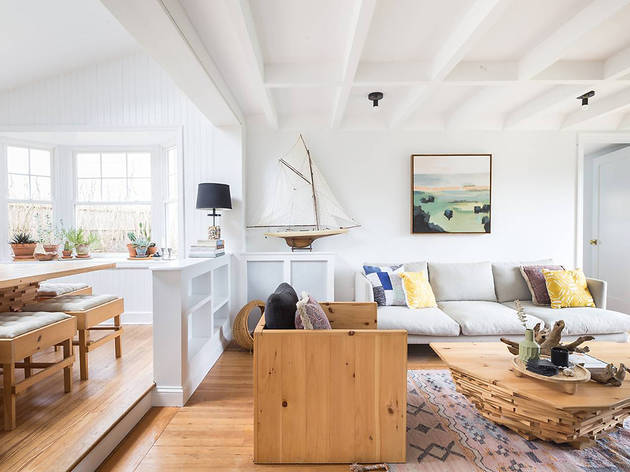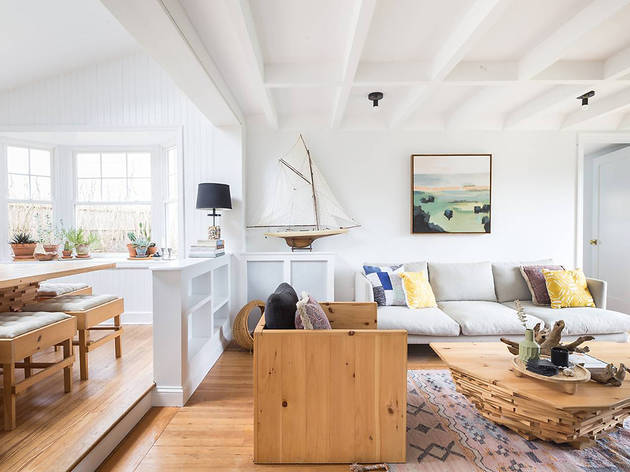 Photograph: Courtesy Airbnb
Four-Bedroom Between Sole East and Fort Pond in Montauk, NY
This charming cottage in the historic Shepherd's Neck neighborhood was originally built as housing for employees who worked in the local resorts, before it was beautifully restored by the current owners. With its crisp white paint, nautical knick-knacks and bohemian touches like tie-dye wall hangings, this Montauk home is a gorgeous representation of modern interior design. From $450 per night
Photograph: Courtesy Airbnb
Restored Bungalow in Rockaway Beach, Queens
Though this old-fashioned bungalow has been thoughtfully restored in the recent past, it still retains a vintage charm. Guests will treasure the open-air attic bedroom, exposed beams and old-school porcelain sink, as well as the great location in the heart of the Rockaways. From $150 per night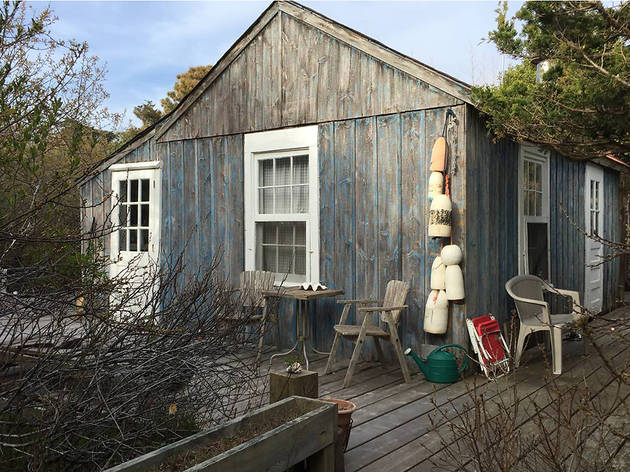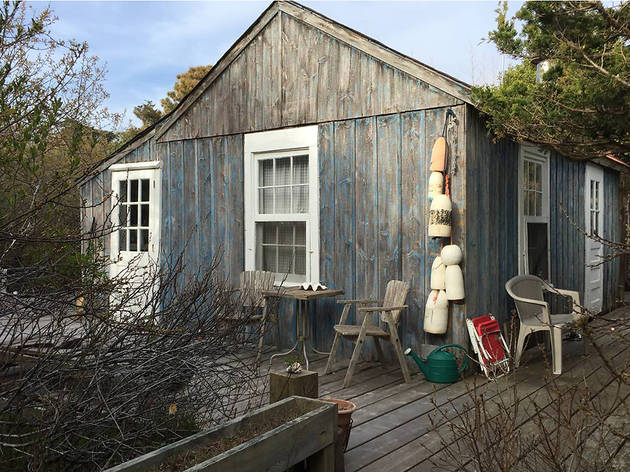 Photograph: Courtesy Airbnb
Mid-Century Beach Cottage in Fire Island, NY
If your aesthetic leans to rustic rather than glam, rent out this secluded, bare-bones cabin in Fire Island Pines. Layered decks offer both sun and shade, plus impressive views of the treetops and ocean. You're steps away from a white-sand beach, and not much further from the legendary Sunken Forest. From $250 per night
Photograph: Courtesy Airbnb
Sunny Southampton Oasis in Southampton, NY
Thanks to the vaulted 15-foot ceilings, this tiny one-bedroom space doesn't feel crowded at all. And what the studio lacks in size, it makes up for with a great location: Guests can take in the sunset views of Robins Island from a private beach just two minutes away. From $195 per night
Photograph: Courtesy Airbnb
NYC Surfhouse in Rockaway Beach, Queens
Just a stone's throw away from the Rockaway Beach Boardwalk, this five-bedroom beach house decorated with surf boards can accommodate a group as large as 15 people. The outdoor patio with a mini bar, grill, hammock and outdoor shower would be the perfect place to kick back with an ice cold beer after a day at the beach. From $175 per night
Photograph: Courtesy Airbnb
Charming Beach House Oasis in Montauk, NY
Calling all surfers: This two-bedroom house is a short bike ride or walk to Ditch Plains, Long Island's world-class surfing beach. When you're not hanging ten, you can kick back in the old-fashioned family room or lounge on the backyard patio draped in string lights. From $350 per night
Photograph: Courtesy Airbnb
Beautiful Seaside Hamptons Home in Southampton, NY
This waterfront four-bedroom home not only has a private dock on Fish Cove, but also boasts a backyard swimming pool and firepit. Between the chef's kitchen, spacious bedrooms and high-end decor, it's safe to say these are some pretty sweet digs. From $349 per night
Airbnb
Newly Renovated Beach House in Ocean City, NJ
This two-bedroom home is just a five-minute walk from both the beach and the boardwalk. It's perfect for a couple or small family, offering everything you need for a weekend full of sand and sun.
Still looking for a place to stay?
Let these lavish mansions, cute cottages and peaceful retreats serve as your motivation to get a group together this summer