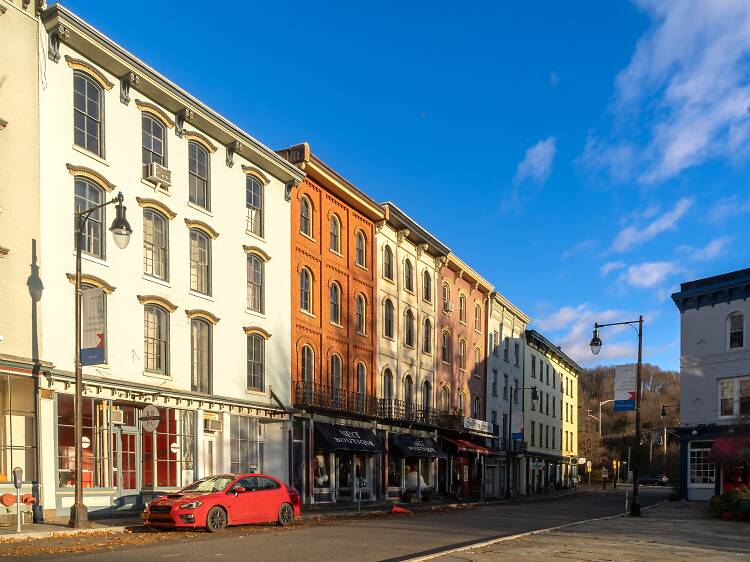 Photograph: Shutterstock
2hrs from NYC
New York State's former capital has only gotten better with age. Establishing chef-inspired restaurants, music-driven bars and arty boutiques, a steady stream of creative entrepreneurs has made Kingston au courant once more, restoring the prime location as a perfect home base for exploring the Hudson Valley.
Proving that Kingston has the chops to be an elegant escape, four historic buildings have joined together to form the Hotel Kinsley, the town's first destination accommodations. The smart, cozy rooms are graced with a distinct Scandinavian flair, and check-in takes place in a former bank vault—cha-ching!
A handful of trendy stores and unique hangouts like Rough Draft, a bookstore and taproom, have opened recently as well as a number of restaurants slinging delicious food like Ship to Shore and Lola. The Ulster Performing Arts Center, inside a restored 1926 theater, regularly has events and the city is also home to a number of festivals, including the Kingston Jazz Festival and the Artists Soapbox Derby. The Trolley Museum of New York even offers 1.5-mile ride on weekends and holidays along the Rondout Creek waterfront to Kingston Point Park.