Something fun to do every night during Philly Wine Week
Do Philly Wine Week right with our guide to the festival's best parties, tastings, game nights and more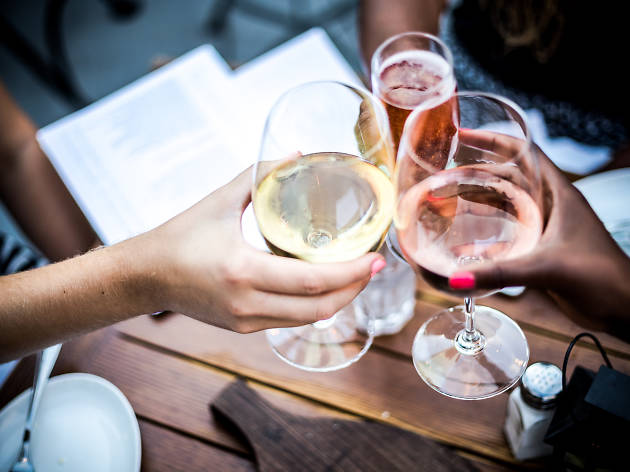 Philadelphia winos, rejoice. Philly Wine Week returns to the City of Brotherly Love with a week's worth of events catered just to you—from wine tastings and unique food pairings to fun game nights. Taking place in restaurants and some of the best bars in Philadelphia, the weeklong event gives you a chance to taste vino from established and emerging wineries from across the globe—including spots right here in Pennsylvania. We've put together a one-stop guide to ten of the best Philly Wine Week events so you'll have something to keep you busy every night of the eight-day affair.
What is Philly Wine Week?
Philly Wine Week isn't only a celebration of wine (and a chance to drink lots of it), but a nod to the bars and restaurants in Philadelphia keeping this city on top of its wine game with cellars stocked full of world-class bottles of reds, whites, rosés and nice fizzy champagnes. This year is the fourth-annual Philly Wine Week, and its grown to include dozens of events in venues across the city, including fascinating themed wine tastings, wine-centric dinners, workshops with expert sommeliers, lively parties and more-casual to-dos like wine quizzo. The itinerary is a lot to take in, which is why we've compiled a list of best things to do in Philadelphia during Philly Wine Week below.
When is Philly Wine Week?
Philly Wine Week takes place at various times from March 22 to 29.
Where is Philly Wine Week?
All over the city! You'll find participating venues in bars and restaurants from Center City to Kensington to South Philly and beyond. The whole thing kicks off with a massive party at 23rd Street Armory. Get more details about that below.
Best Philly Wine Week Events