Art & Culture
The latest art exhibitions and theater reviews—plus Seoul's best galleries and cultural venues
Kwon Young-woo: Various Whites
Dansaekhwa, considered by many as the international face of contemporary Korean art, was a movement that was only recently discovered upon grouping paintings from the 1970's. From the ashes of the Korean War, when the country was stricken with poverty, artists had to manage with as little as possible. Finding beauty within emptiness and subtlety, many internationally acclaimed Dansaekhwa artists found unique approaches to manipulate the materials of paintings. Work of Kwon Young-woo, a critical leader of the movement, is being shown at Kukje Gallery. This fairly small exhibition (named Various White) highlights the white hanji (Korean rice paper) works done from the 70's and 80's, many which have never been shown to the public. Kwon's later paintings, those that were done in Paris, are currently being shown at Art Basel in Hong Kong. Kwon's monochrome paintings (or portrayals of manipulating rice paper) are seemingly empty yet full of movement. These movements are not just two-dimensional as they form a variety of textures on the surface of the canvass, subtly and rhythmically offering glimpses of three-dimensional movement. The details of the dynamic three-dimensional sculptures are all random, creating shadows that are unique by each manipulation, further adding to the vibrant movement within the monotony. Upon taking a step back however, there is a sense of unity and control that seems extremely well coordinated. The exhibition also offers a rare interview footage of the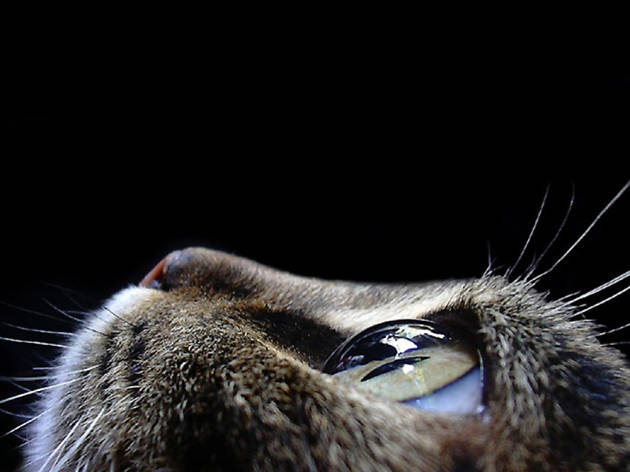 Major photography exhibitions
Want to learn more about photography? Whether you want to be a fashion photographer or landscape photographer, it's always great to see masterpieces that are already out there. With a few great photography exhibitions in town, don't miss this chance to learn and take in the different approaches of the art form. 
Isaac Julien: Playtime
The pulsating sounds and the luxuriating visuals in this dark room, which is lit by the 7 projections being displayed, are rather overwhelming. Your eyes will move quickly as you constantly try to find the visuals that are in synchronization with the voices and sounds, getting lost as easily as finding the right projection. It seems as though this is, in effect, Isaac Julien's method of not only highlighting the complexity of the idea at hand but also luring his audience into understanding his artistic endeavor for his piece Playtime:  an artistic analysis on the excess and failures of global capitalism. Being taken from London to Reykjavik in Iceland and even Dubai, the 70-minute long video installation is indeed an experience, revealing lavish seduction of the lustrous deceptions of global wealth through a darkly satirical narrative. This exhibition is a short but time-consuming one. For that, you may be tempted to begin with watching the main piece, Playtime,  located on the 4th basement floor. If, however, you are willing to take your time to fully engage in the conversation that Julien is portraying, it might be better to begin with The Leopard which provides an understanding of the artist's method of delivery. Proceeding to Kapital which offers an insight into the definition of capital, the centerpiece Playtime awaits — just make sure to prepare yourself for its intensity, and try not to get intimidated by its complexity.
YOUTH
Who are the leaders, consumers and trendsetters of the future? What is their current culture, and what do they represent? Why or how did these specific cultures come about? The YOUTH exhibition which has recently opened at Hannam-dong's D Museum deals with such sociological and philosophical questions. Focused on youthcultures from around the world, it presents works created by more than 28 young artists. Its aim is to portray the youths' continuous struggles and fight for expression in hopes for a better life. As cliché as it may sound, you will be delighted to see authentic ways these young artists formulated their unique ideas along with D Museum's interactive curation. There are two parts to the exhibition. The first section on the basement floor reflects on looking inside the minds of youths and their fight to liberate the expressions hidden within them. Once you descend to the basement gallery, the atmosphere suddenly changes — to dark and powerful, something similar to that of a prison, with the interior designed to resemble a forgotten construction site. Finding your way through the maze of metal bars and fences, what you will be exposed to is such rawness exuded by the artworks. This whole experience could come off as a statement of 'devolution' of society, characterized by its vulgar visuals and harsh words. Yet, what it ultimately suggests is a reflection of the often stigmatized process of growth and the turbulent agony that lies within. As you ascend to the se
Egyptian Treasures from the Brooklyn Museum
Night at the Museum – many have surely fantasized about it. And being here in Seoul, one might wonder what it would be like if Yongsan's National Museum of Korea were to come alive. Unfortunately, the collection being shown right now are centered on art, hence no dolls or animals to go around the museum at night. It could also be because of the absence of Ahkmenrah and his tablet. Although there may be no coming-to-life artifacts, the special exhibition "Egyptian Treasures from the Brooklyn Museum" will surely have the National Museum crowded. As one of the largest museums in Asia, the National Museum of Korea presents two or three "blockbuster class" exhibitions every year, and luckily, this year, in collaboration with the Brooklyn Museum in New York, the museum is featuring 229 treasures from the ancient Egyptian collection. The Brooklyn Museum is also well known for its comprehensive Korean art collection and has a dedicated Korean Gallery space to display Korean art and culture. So, yes I had to go see it. At 11 o'clock on a weekday, I did not expect to see a huge crowd that was so apparent even from afar. Getting closer to the crowd, I realize that school holidays have begun; there were flocks of students eager to get in. At that moment, I knew it was impossible to have a leisurely viewing in the exhibition. It was a nightmare. As a loving and generous adult, it didn't seem right to work myself into a pool of boisterous children. Kids, I would love to actually see the
Must-see art shows
Davinci Codex
Codex (da Vinci's collection of scientific recordings) takes a modern twist, allowing viewers to break the boundaries of art and science, at DavinciCodex exhibition at Culture Station 248.  Although at times the connection between the artwork and Leonardo may be not as solid, it is more important to understand that some of these works have been inspired from the Codex or can be connected with many of da Vinci's philosophies. The first piece of the exhibition (Shylight by Studio Drift) for example, glorifies nature going along with what da Vinci once said, "The most wise and noble teacher is nature." As you watch the floral white drapes fall in accordance to the mellow background music, you will be astounded by the pure beauty of the blossoming drapes highlighted by the hidden light inside. This poetic experience of gazing upwards at the symbolic movement subtly triggers you to investigate the relationship between art, nature, humanity and technology, setting the mood for the rest of the exhibition. On the other hand, works by Leonardo3 (a studio dedicated to researching and incarnating the designs and texts of da Vinci) are what allows us to critically examine the Codex and brilliance of Leonardo's thinking. Unfortunately, all of these pieces that are scattered throughout the exhibition are somewhat disappointingly stagnant. Although an interactive digital platform offers additional information of the models along with videos on how the mechanisms function, it would have be
Kumho Young Artist
Kumho Museum presents the 4 winners of the Kumho Young Artist Program, Choi Byeong-seok, Shon Kyung-hwa, Lee Dong-geun and Hwang Sue-yeon. Concerning struggles of adulthood, the exhibition looks into relatable personal experiences. Shon, who has studied in Paris, Chicago and London, for example, explains how she was both an insider and outsider in each city, a "complex maze" as she describes. Lee examines the effect of our information-flooded lives and how we have become oblivious to the space we live in, while Hwang challenges the normativity in perception. The exhibition will be open until April 2nd.
Yoo Hyunmi
Yoo Hyunmi's numerical works of art shown at Savina Gallery, could be seen as a mathematical perception of art. Within a confined space, the physical numbers appear like sculptural forms, juxtaposed with casual objects and lines to formulate a philosophical equation. The space then turns both 2D (from the lines), 3D (from the forms), and even 4D(represented by the numerical figures). What does each number mean in relation to the object they stand close to? Why do some numbers rely on other objects or lines to garner more presence? These are some of the questions that rise upon looking and even being involved in Yoo's works.
THE FAR GAME: Constraints Sparking Creativity
Arko Art Center is holding a homecoming exhibition for the Korean Pavilion's return after completing the Venice Architecture Biennale. The monument, which was said to have attracted about 250,000 visitors, was founded on the idea of the 'FAR Game' — with 'FAR' being an acronym for Floor Area Ratio, which is thoroughly and inevitably considered in any architecture projects in Seoul due to the country's extremely dense urban setting. For an architect in Korea, the concept often comes down to convincing their clients that their designs will yield the largest rentable floor area in order to get a commission. This strenuous and limiting "game" played with models, drawings, photographs and videos will be explored in the exhibition, raising theoretical and practical issues on desire, regulation, aesthetics and creativity. On April 8th at 11am and on the 21st at 7pm, roundtable discussions at will take place at Space Feelux and Gallery 2 (call in advance to RSVP).