Movies
Find the latest Seoul film releases, movie reviews and exclusive interviews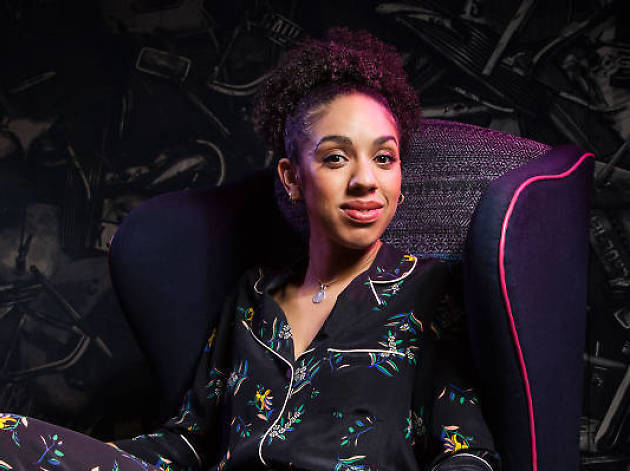 Pearl Mackie talks fame, diversity and 'Doctor Who'
'I'm not allowed to give that much away, actually,' says Pearl Mackie, grinning. 'There are still so many things I can't say. But it's such a relief to be allowed to talk about it at all.' Last year, the 29-year-old Londoner was plucked from the West End stage, where she was starring in 'The Curious Incident of the Dog in the Night-Time', and given free run of the Tardis in 'Doctor Who'. We meet just a week before her debut appearance as Bill Potts – the first gay 'Doctor Who' companion – airs on BBC One. Mackie is fairly new to the TV business: her only other credit is daytime soap 'Doctors'. But she's clearly having the time of her life. She gushes about the Soho hotel room we're in – the wallpaper is 'incredible', the chairs 'amazing', our hour together 'really fun'. We're running late and somewhere upstairs her lunch is getting cold, but she's in no rush. Mackie was born and bred in Brixton, and still lives there near her mum. 'She sometimes reads lines with me,' she tells me. 'I've wanted to be an actress for as long as I can remember, from when I could talk, really. But I never thought I'd get a role as big as this.' How was your first day on the new job?'The sheer scale of "Doctor Who" is immense. After we'd rehearsed all the crew came in and they just kept coming through the door. I was like, "How am I going to remember all these people's names?" It was very nerve-wracking.' There's a lot you can't talk about. Are you good at keeping secrets?'No! I'm absolutely dr
Back in Theater: 8 Mile
Another fictionalised autobiography from an artist well versed in the uses of an alias, this is purportedly the story of Jimmy Smith, aka 'Rabbit' (Eminem), Detroit trailer trash with a no-account mom (Basinger), a sweet relationship with his baby sis, and a cordon of close friends all hoping to cut a record. Rabbit has talent to burn, but he's too insecure and immature to prove it when it counts. Set in 1995, Scott Silver's screenplay doesn't go far in plot terms - which is good, because the film thrives on the rusty dilapidation which blights Motor City. Director Hanson has always had a keen eye for environment, and this is that rarity a Hollywood movie that treats urban blight as something more than a gritty backdrop. Indeed, if you can imagine a halfway house between Ken Loach and an Elvis Presley vehicle, that could be 8 Mile. There's something of the blue collar populism of Rocky, too, in the rap 'battles' that are Rabbit's testing ground, and they're filmed with the excitement of boxing matches. A hesitant presence whose vulnerability pulls you in, Eminem emerges as a mainstream movie star and effectively lays to rest the spooks of Slim Shady: impressionable parents will love this eminently responsible film.
Patriots Day
This dramatisation of the Boston Marathon bombings is smart, gripping and unexpectedly sensitive. A few years ago 'Battleship' director Peter Berg was not necessarily the filmmaker you'd trust to craft a thoughtful, character-led drama around a real-life terror attack. Recently, however, he's regained the personal touch of his 2004 sports drama 'Friday Night Lights'. Just months after 'Deepwater Horizon', he reteams with Mark Wahlberg for this muscular, street-level dramatisation of 2013's Boston Marathon bombings. Balancing the perspectives of perpetrators, policemen and victims with tension and human interest, it's not entirely the rah-rah flag-waving exercise that the title promise. As the narrative expands across a city first paralysed, then galvanised, by tragedy, 'Patriots Day' culminates in a more inclusive celebration of community. As fictionalised headstrong cop Tommy Saunders, who finds himself stationed at the marathon finish line when twinned explosions rupture the event, killing three and wounding hundreds, on the face of it Wahlberg is the hero here. But the film divides its attention generously between a host of participants in the ensuing manhunt – from unglamorous local police sergeants to the courageous Chinese immigrant (Jimmy O Yang) kidnapped by the panicked Chechen bombers. Nervily played by Alex Wolff and Themo Melikidze, they too are characterised with commendable restraint, neither demonised nor over-analysed. Still, it's the American Muslim wife of one (Melissa Benoist) who carries the film's most riveting and provocative scene, staunchly defending their actions in the face of her unsparing interrogator (Khandi Alexander, scorching the screen in a few minutes flat). Amid its expert on-the-run action, 'Patriots Day' does some of its best work while seated. BY: GUY LODGE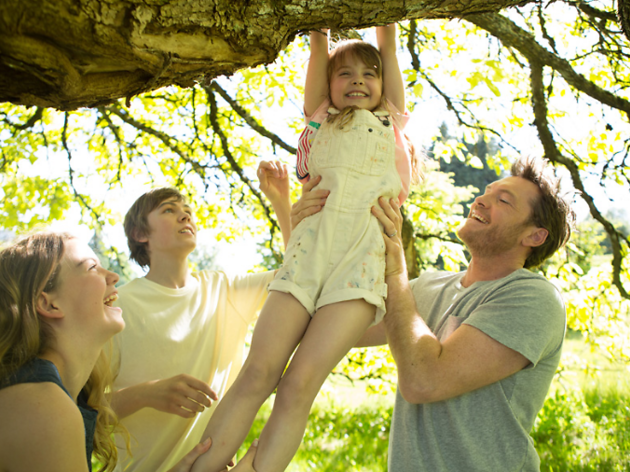 The Shack
American treasure Octavia Spencer (Hidden Figures) has already claimed her rightful place in cinema as a divine force. If only she hadn't literally played God in Stuart Hazeldine's manipulative faith-targeted drama The Shack which, in all its earnestness, is hazardous to one's spirit. Adapted from William P. Young's 2007 bestseller, this 132-minute-long piece of moral exploitation follows Mack Phillips (Avatar's Sam Worthington, objectionably serious in an especially gruff voice), an outdoorsy, church-going Midwesterner. He's happily married to the wholesome Nan (Radha Mitchell) with three beautiful kids. But after a tragedy claims the life of his youngest daughter, Mack falls into depression and a deep crisis of faith, until a mysterious note appears in his mailbox, inviting him to the shack linked to his child's murder. What awaits there is an unconventional and diverse Holy Trinity—Papa (Spencer, effortlessly maternal), Jesus (Avraham Aviv Alush) and Sarayu (Sumire Matsubara)—tasked with bringing Mack inner peace.
Movie features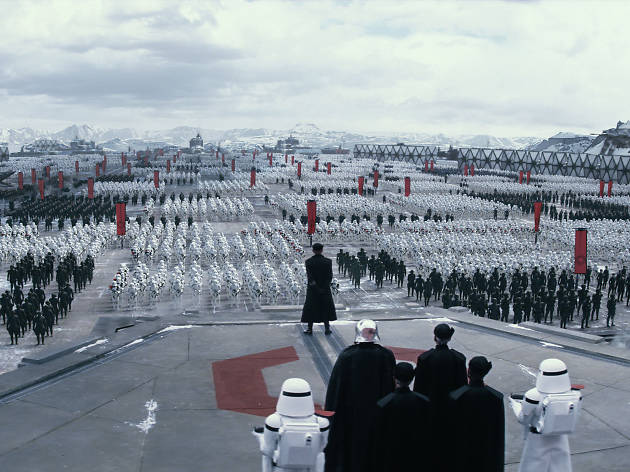 Get Yodalicious
Has a cultural phenomenon ever inspired such devotion, such passion, such—for want of a better term—extreme nerdiness than the Star Wars saga? From the films to the figures, the tie-in novels to the TIE-fighter  coffee mugs, the blogs to the chat rooms to the international fan conventions, it's the closest thing cinema has to a unifying faith. Exactly why this should be is unclear, even to those of us who worship at the shrine of Skywalker—but we reckon a lot of it has to do with the characters of Star Wars. They can be intensely heroic or irretrievably evil. They can be alluringly human or repulsively alien. Remote and robotic or cuddly and cute. But the characters in Star Wars are endlessly fascinating. A note to the nerds: with one notable exception, these characters are all drawn  from the official six-film canon, rather than the novels and console games of the "expanded universe."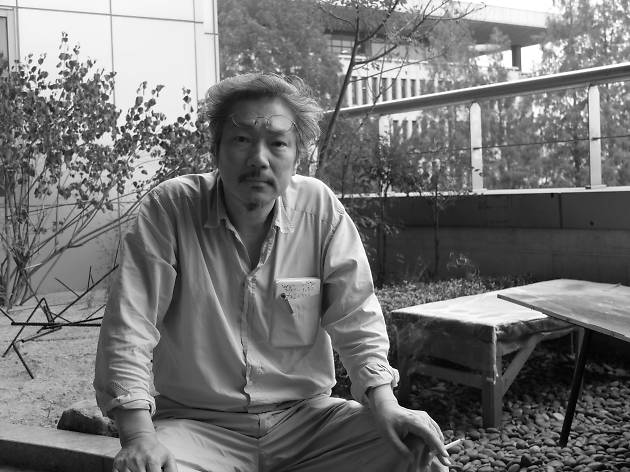 Becoming a Hong sang-soo fan
Already one of the most fêted Korean filmmakers of the modern era, Hong Sang-soo last month picked up his biggest prize to date, the Golden Leopard from the Locarno International Film Festival. With dialogue-based films that can repeat the same situation and echo the same themes over and over again, his work is a far cry from the stylistic offerings of Bong Joon-ho or Park Chan-wook. So what is it that people find in his work? It's a hard question to answer, as viewers' reactions to his work come from a personal place, but when delving into his catalogue, here are a few things to keep in mind.   Being a Hong Sang-soo fan, like I am, requires a lot of patience. Though he has now made 17 films (with an 18th already underway), Hong isn't the kind of filmmaker you can binge on, so going through his filmography takes time. The reason is not because they're dense or because they bear so many similarities to each other, but rather because each of his films is an experience—a measured rumination on our desires and egos. It takes time to unpack them and, if you let them in, they stay with you, simmering over time.   Watching his work also requires that you pay careful attention to details. Despite the seemingly casual and sometimes stuttering nature of the endless conversations that link each chapter of his oeuvre that make his work appear to have an attitude of indifference permeating it, the reality is, nothing is ever left to chance. Hong has a reputation for fiddling with scen