Singapore's best art galleries
The best galleries in town for some art appreciation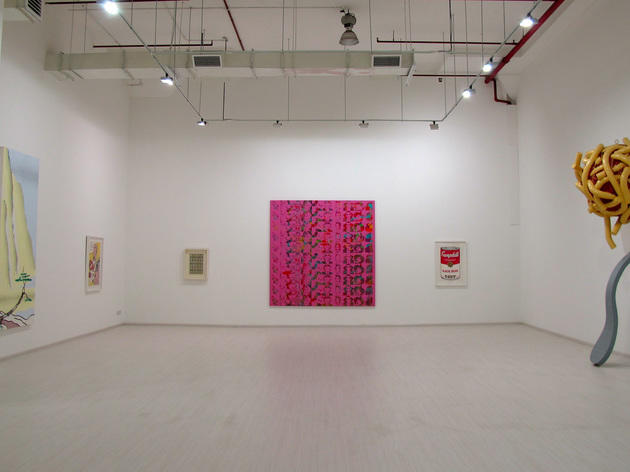 Since its establishment in 2006, FOST Gallery has built a reputation as one of Singapore's more innovative galleries, presenting works by both established and emerging artists from Singapore and abroad.
Read more
An institute in its own league, the STPI is an expansive art space housing printing equipment and facilities, and has exhibited some of the biggest names in the print industry.
Read more
Founded by Dutch-born photographer Marcel Heijnen in 2012, this part-café, part-gallery space has a series of curated exhibitions on its walls all-year-round, often featuring artworks by lesser known local artists. By day, it serves up sandwiches, artisanal cakes and coffees. It's also known to hold film screenings, parties and DJ sets in the evenings.
Read more
Located on the ground floor of Raffles Hotel Shopping Arcade, this gallery focuses on exhibiting and promoting contemporary Singaporean art, providing a crucial platform for promising local talent.
Read more
Located in Gillman Barracks, this Nanyang Technological University research centre aims to bolster the contemporary arts scene through research, education, exhibition and fellowship programmes.
Read more
Founded by Swiss art dealer Frédéric de Senarclens, this expansive 12,000-square-feet space for contemporary art sits in an Art Deco building, right in the heart of Singapore's cultural district.
Read more
Since opening in May 2011, this boutique gallery has already featured established blue-chip artists from America, Europe and Japan such as Tracey Emin, Damien Hirst and Takashi Murakami, as well as modern masters such as Andy Warhol and Jackson Pollock. Ikkan firmly caters to the higher end of the market and exhibits an impressive collection of international contemporary art across a variety of styles.
Read more
Owned by an Indian-born, New York-based art historian, gallerist and filmmaker who traces his roots to poet and Nobel Prize winner Rabindranath Tagore, this art space was first established in 2000 in New York City and has branches in Los Angeles and Hong Kong.
Read more