The best live music venues in Singapore
The best places to enjoy live music in the city, whatever your chosen genre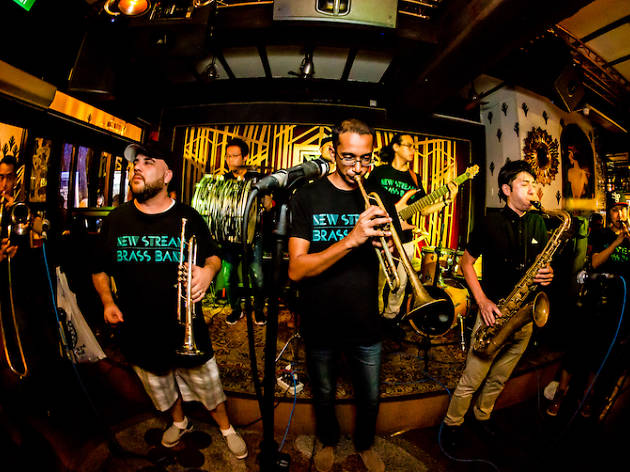 By

Iliyas Ong and Graham Turner
|
Whether you're singin' the blues or cruising for some bruising rock 'n' roll, these are the best music bars worth checking out for a dose of live goodness. You'll want to clear your schedule and spend the whole evening chilling to good tunes – with a beer or cocktail in hand, of course.
RECOMMENDED: Upcoming concerts in Singapore
A bohostyle café-cum-lounge that sees guest DJ gigs, by the likes of funk and soul collective Pushin'On, live acoustic sets, comedy nights and even a Hip Hop and R&B '90s night – along with its regular jazz nights – that all lends to its quirky and vibrant vibe that is altogether not quite Singaporean.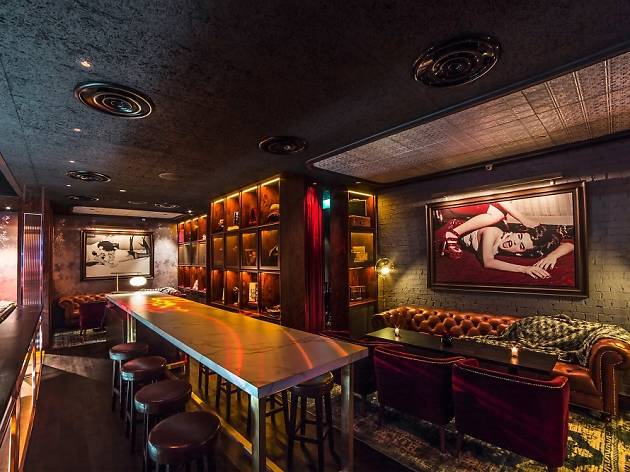 Inspired by the back alley clubs of New York in the 60's, LuLu's Lounge is the antithesis of the mega-club experience, with its blinding lights and deafening music. Instead, chill with LuLu's on Wednesdays, where the club opens early to entertain guests with two hours of live jazz, free canapés before the club pumps out boogie music reminiscent of the 70's.
One of the best music bars in the city. On the ground floor, enjoy a cold one at the distinctive yellow-lit bar and catch the game on one of several flat-screen TVs. The bar upstairs hosts a variety of local live music with a focus on raucous rock music – just how we like it.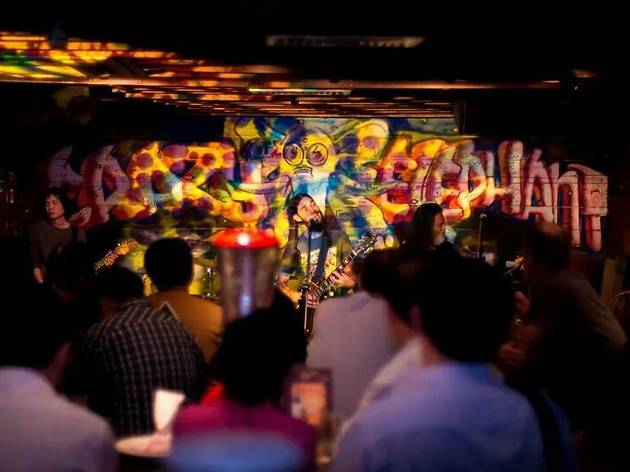 More than two decades. That's how long this institution has been around. With its interiors reminiscent of American dive bars – graffitied walls, silly jokes on screens, wood everywhere – it shouldn't shock you that good, old time rock 'n' roll rules the stage. The blues start at 10pm, when a cavalcade of cover bands with serious chops belt out your favourite Jimi Hendrix and Creedence Clearwater Revival tunes.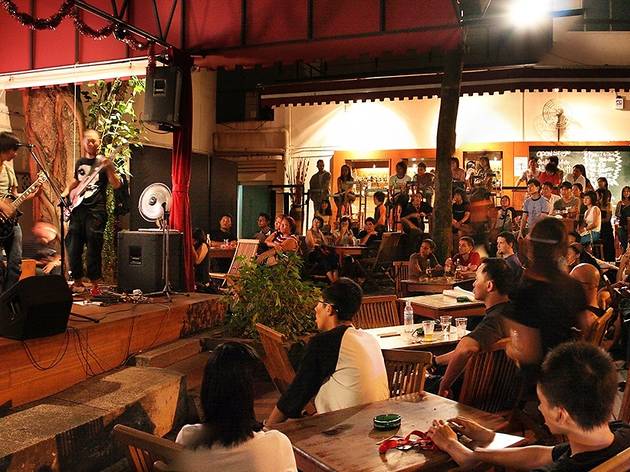 Follow the beat of the drum to this hidden nook along Armenian street. Timbre@The Substation is one of Singapore's live music stalwarts that's stood the test of time. There's live music by local bands every Monday to Saturday where you can send your requests in via SMS – just be kind and make sure you only stick to one Justin Bieber song per session.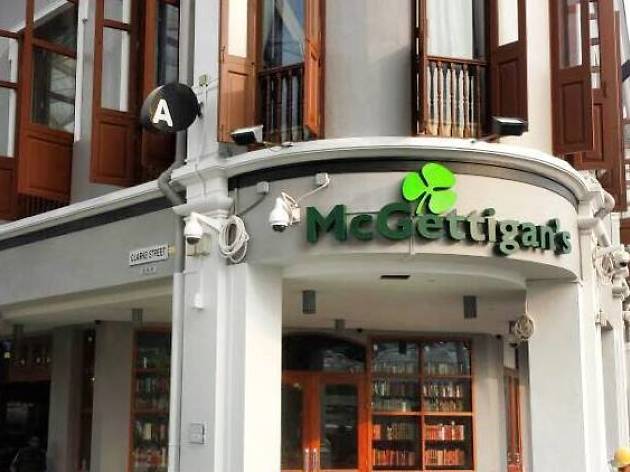 As well as being purveyors of Guinness, Magner's, Gaelic football and other sporting ventures, this Irish mainstay also hosts amazing live music every Wednesday to Sunday with some with cracking covers getting everyone singing along making for one of the best atmosphere's in town.
Dance all night long at Cuba Libre – there's a spacious dancefloor where you can show off your moves and you can be sure you won't be the only one. On different nights, the live band that belts out salsa, bachata and other Latin Amercian dance numbers you can't help but groove to. The drinks are pretty decent too making this a must-visit bar on the Clarke Quay stretch.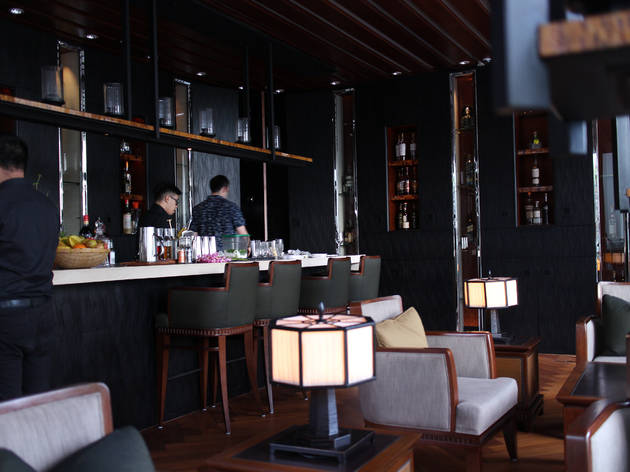 Bars and pubs, Hotel bars
Mojitos, Cubanos, Latin music – you'll get them in spades at Bob's Bar. Besides 15 rum-based cocktails and a menu of bar bites that range from the familiar (wagyu satay, anyone?) to the mildly exotic (Frijoles Colorados), the joint gets a shot of Cuban charm thanks to its live house band that takes the stage over the weekend.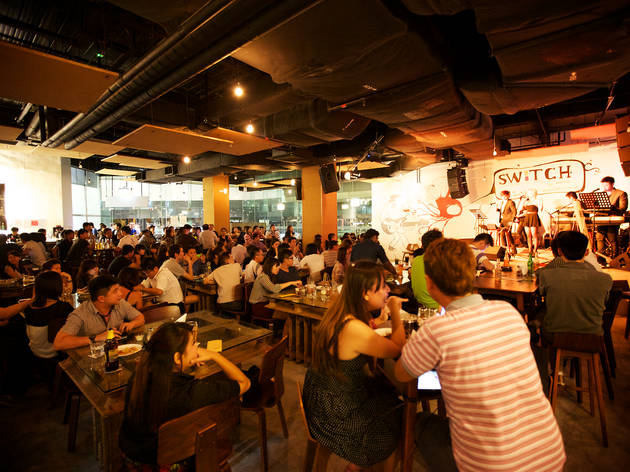 Mandopop/rock maybe doesn't get the kudos it deserves the city's music elite, but there's no denying the genre is the most commercially successful in Singapore. This bar and restaurant by the Timbre group pays reverence to those who can rock their Beyond (even though yes, we know they're not Mando) and Wu Bai. Resident bands rotate every day of the week, sans Sunday, with tunes ranging from Jay Chou tearjerkers to harder numbers.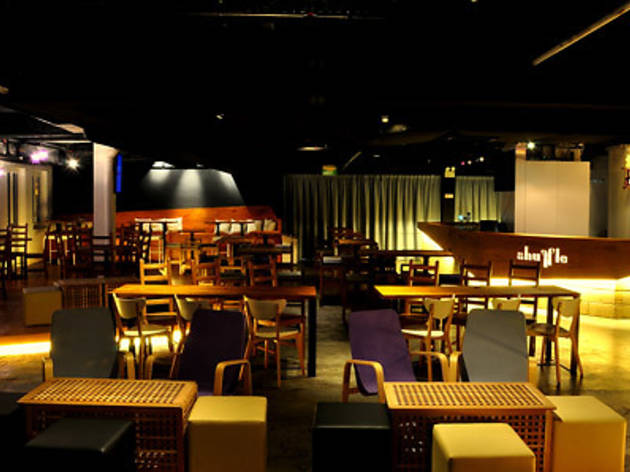 This second-storey, 150-seater acoustic music venue is another notch in Clark Quay's formidable live music belt. While many on the list stick with more western music genres, Shuffle often features quality Mando-pop acts which is a nice change of pace.
Looking for more great things to do in Singapore?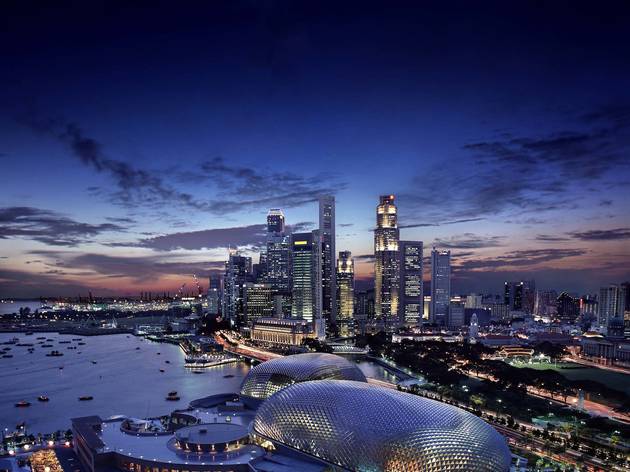 So many things to do on in the Lion City. Question is: do you have the time?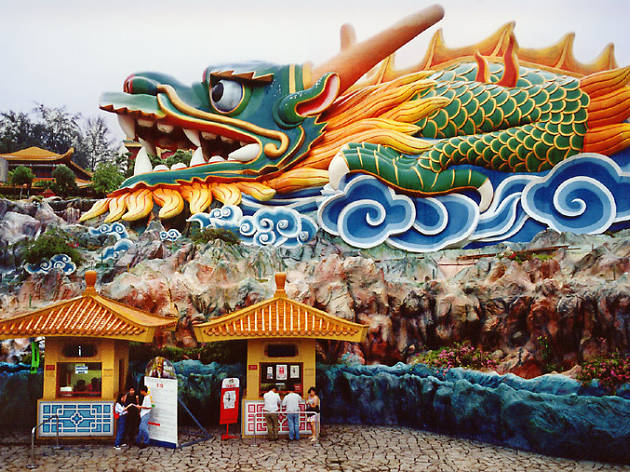 Have you been to a museum filled with musical boxes or a gallery featuring a collection of vintage cameras? Yep, we thought so.