The best cheap date ideas in Singapore under $20
Not all date outings have to burn a hole in your pocket, here's a few that are cheap, cheerful and a whole lot of fun. By Charlene Fang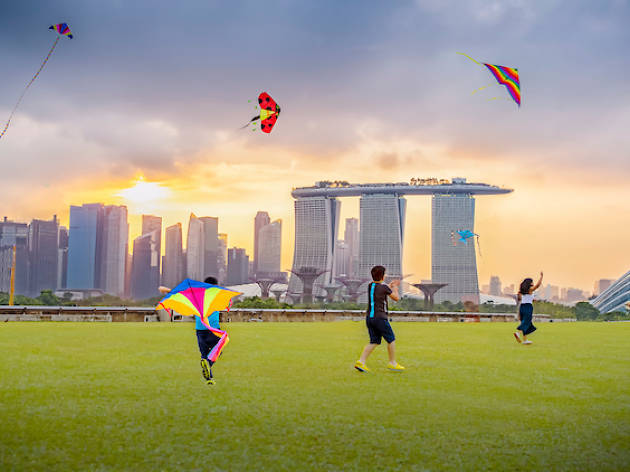 Life gets expensive in Singapore. Throw in the regular date outings to impress your new squeeze, or the #fridate that's become mandatory, and your bank balance looks a whole lot lighter at the end of every month. But it doesn't have to be this way, here are a few cheap and cheerful date outings to get you on a roll.
RECOMMENDED: The best park for picnics and the best unique and fun date ideas in Singapore
Visit the Singapore Science Centre Observatory on any Friday (except public holidays), from 7.45pm to 10pm, to stargaze. Using one of its telescopes, you're able to see at least one of the four brightest planets in our solar system – Venus, Jupiter, Saturn and Mars – at different times of the year, as well as other stars and the moon. Keep a look out and prepare to be awed.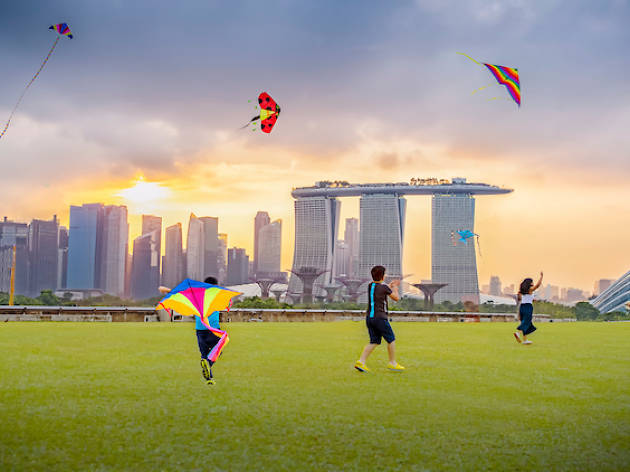 Flying a kite isn't just a family-friendly activity. It can also be romantic – you really learn a lot about your partner when you try to assemble a particularly challenging kite together – so don't underestimate it. Invest in a kite (or make your own) and bring your date to the green plains of Marina Barrage. The unblocked views of the Singapore skyline give you many opportunities to capture nice pictures of you and your date. Do arrive early as it gets crowded, especially on weekends.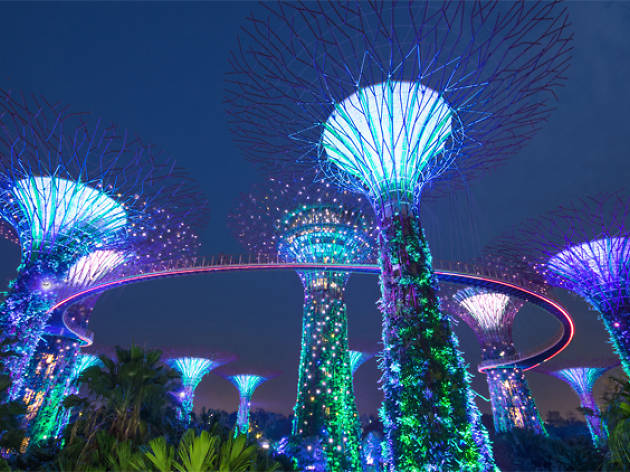 Forget about shelling out the $20 Dome entrance fee – the equally impressive outdoor gardens are free and open till 2am daily. Plan your trip to coincide with the 745pm and 845pm Garden Rhapsody show, afterwards explore the Heritage Gardens before ending the night at the Dragonfly and Kingfisher lake, a quiet (and darkened) part of the garden to sneak in a kiss.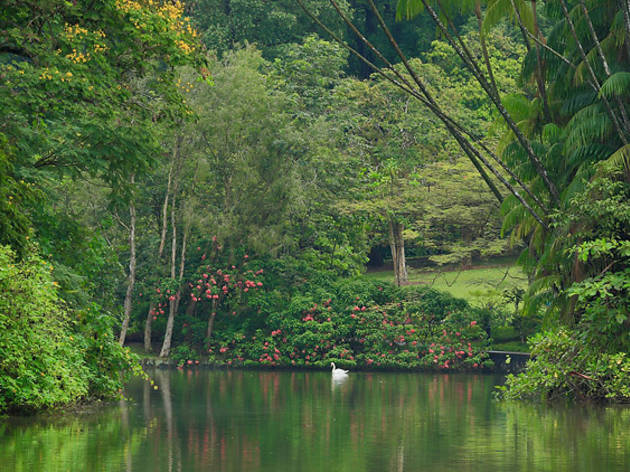 Photo: Rory Daniel
While Instagrammers will have you believe that picnics consist of gourmet grocery store items, a more real (and heartwarming) way is to pack your favourite hawker dishes – satay, chicken wing, carrot cake, chicken rice all make excellent picnic food. To complete the vibe, grab a beach towel – way more comfortable than a straw mat – some tea lights and head anywhere outdoors.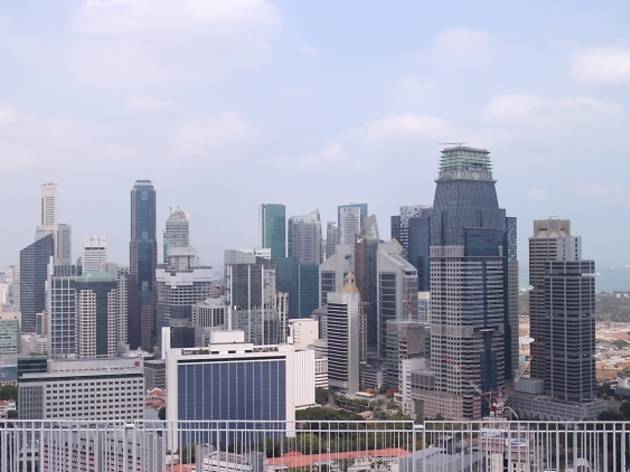 There's an abundance of cool non-bar centric rooftops to explore in Singapore. Some of the better ones include the plant-filled space found at the top of the Buddha Tooth Relic Temple, the Pinnacle@Duxton where the 50th story sky bridge is accessible for just $6 per person (capped at 200 individuals), and at Esplanade's which when timed right gives a great view of Marina Bay Sands' nightly light show.
Now that they've revamped it for $14.25 million, there's no excuse not to plan a hike there (these are your tax dollars after all). Up the stakes and challenge each other to see who reaches the summit first – loser pays for iced Milos. The green loop will weave through more of the forested area, while the blue trail loops past Hindhede Quarry for a well-placed #wefie.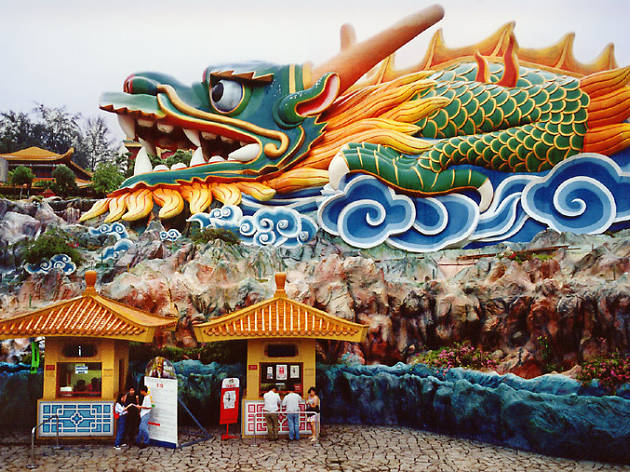 The Singapore Tourism Board calls it an "eclectic Chinese mythological park", we remember it as the park that scared us into obeying our parents. Take advantage of Haw Par Villa's free admission and trade stories about the naughtiest things you got up to as a child – and the punishments received. Tour the ten gates of hell for a lark and try not to return home too traumatised.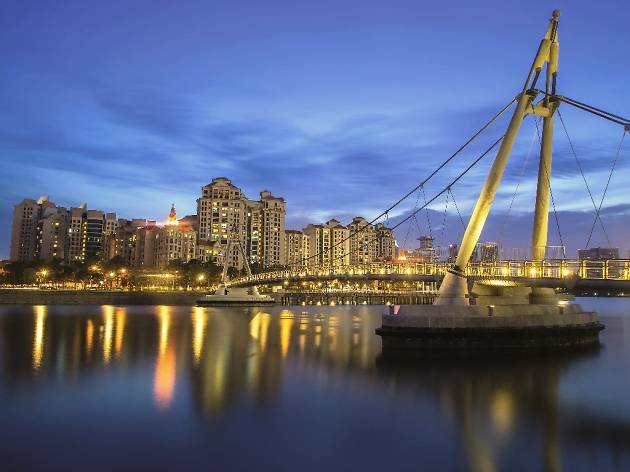 Photo: akosihub
But the type that doesn't involve any driving or navigating. Organise to meet anywhere along Orchard Road and take the 36 bus east. Enroute, take in the view of Tanjong Rhu (particularly scenic at dusk) before ending up at Changi Airport to explore the new Terminal 4 where there's a number of Instagrammable art – Cedric Le Borgne's larger-than-life bird sculptures, Kurt Metzler's Travelling Family, Petalclouds, a grand-scale kinetic installation – to interact with.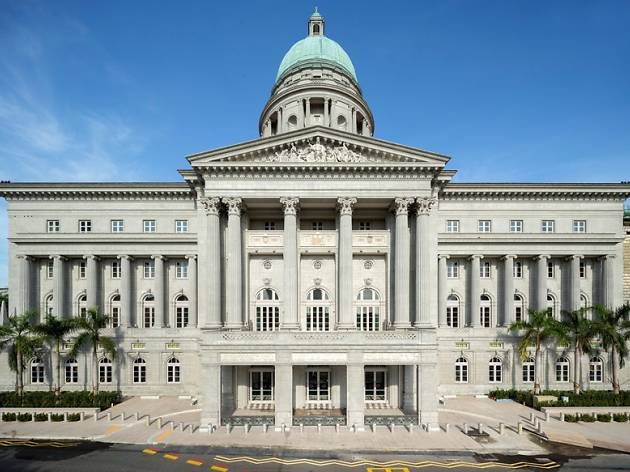 Photo: Darren Soh and the National Gallery Singapore
Thanks to the National Heritage Board entry to many of Singapore's museums for locals cost nothing – even the National Gallery that stays open 'til 9pm on Fridays. And if you don't mind sharing a beer (and why should you), end the night at Smoke & Mirrors with a killer view for just $16.
Make like a Singapore uncle but instead of knocking back a large bottle of Carlsberg in a hawker centre setting, have a fresh draught at Smith Street Taps where they've got a daily rotation of beers starting from $9 a glass. And they're not just random brews, cult brands offered include Omnipollo (Sweden), Beerfarm (Australia), BrewDog (Scotland), and Hitachino Nest (Japan).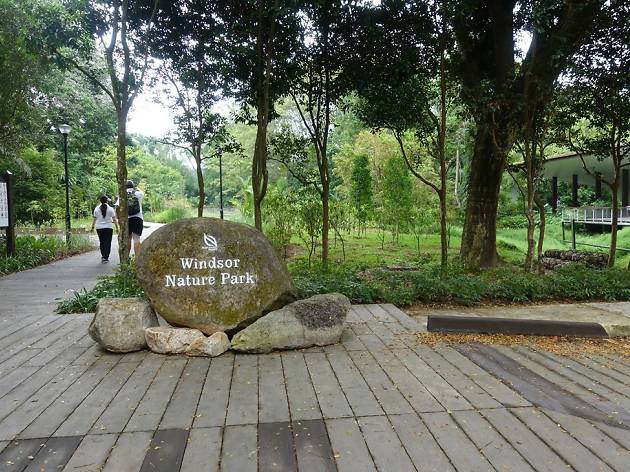 When you've done MacRitchie to death, trekked the Southern Ridges and can picture Bukit Timah Hill's summit by memory, it's a sign to explore a different park. Located just off Venus Drive, this Upper Thomson-located green lung has a few unique highlights. The Hanguana Trail lined with rare native plants, the sub-canopy walk at the Drongo Trail, and a marsh habitat where you can spot woody plant species.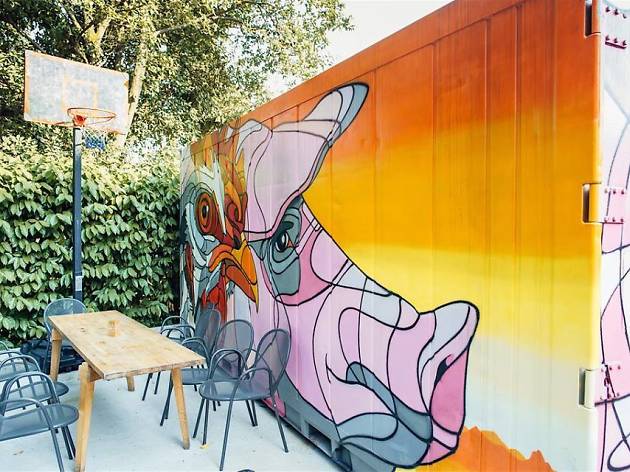 With so many bike-sharing services in Singapore, exploring the island by bike is a no-brainer. One of our favourite routes snakes from the Marina Bay area down to Kampong Bugis before ending at Camp Kilo for a slice of their S'mores Cheesecake ($8) or an ice-cold beer.
When leaving out a plate of kibble for the block kitty no longer does the trick, grab your other half to Farmmart for some quality animal time. Open from 9am to 6.30pm on weekends (weekdays till 1pm), the crowd feeding favourite has to be the goats, while the bullfrogs in the animal corner are impossible to ignore.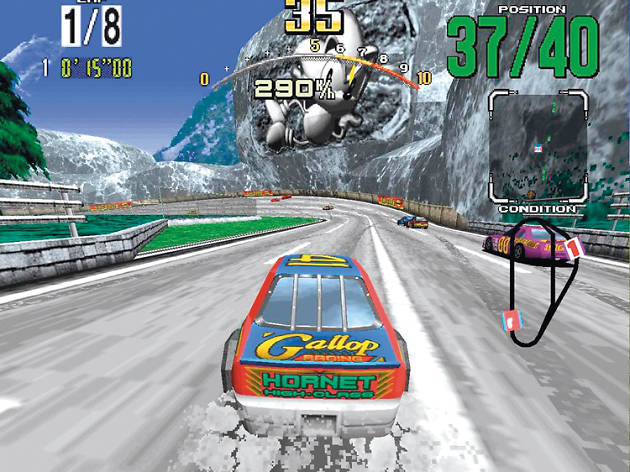 While we're not dissing the arcade games at Level Up, $20 goes a longer way at TimeZone's 10 outlets. The VivoCity branch delivers next level fun with LED bumper car rides, VR-enabled simulator games and a fun-sized mini bowling alley that anyone can master.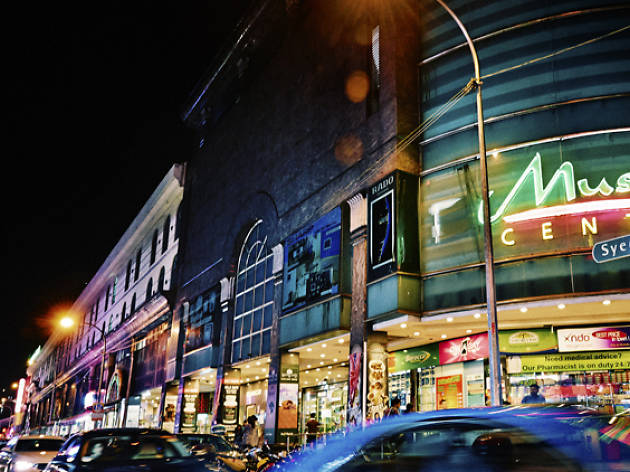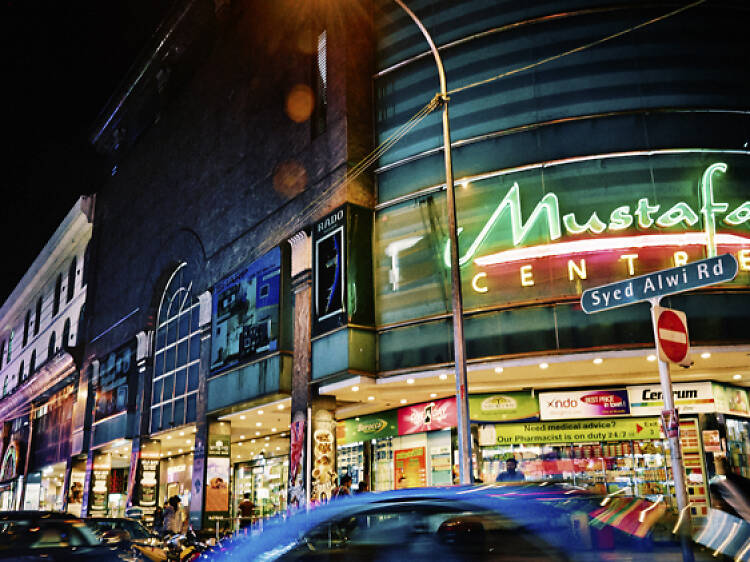 Photo: Morven
Go on a walkabout in Little India
There's no shortage of visual distractions in Little India – which makes for great conversation – or food options (hello Tekka Market) and cheap beers (we love the Prince of Wales) so a Fridate is easily done for under $20. We won't recommend anything specific, just start walking down Serangoon Road and let your eyes, ears and nose lead you.
Who doesn't love a good belly aching laugh? Make a date for one of Comedy Club Asia Wednesday or Thursday open mic or stand-up sessions at Blu Jaz Café, for $10 per person you really can't go wrong.
Looking for more date ideas?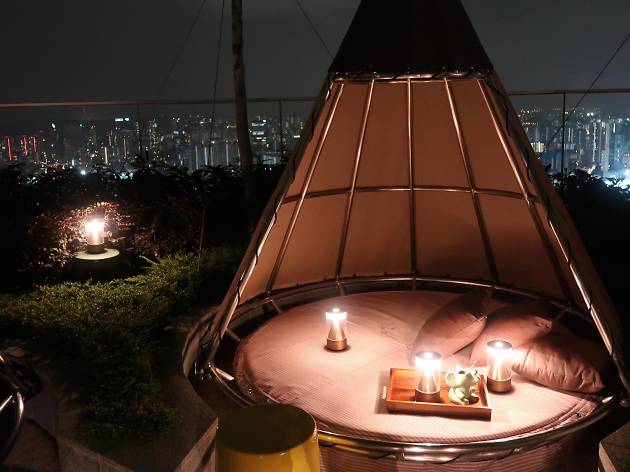 From planning your own hawker safari to glamping and star-gazing, score major brownie points by taking your date outdoors.
We know, we know – dating is more about the camaraderie rather than the venue. But that's no reason not to impress your date with the best hangout spot even if you're broke. No matter what sort of couple you are, Singapore has a myriad of things to do. From getting a cultural fix at the museum to going on a nature trail, vibe with your romantic partner at one of these eclectic locations without all the extra charge. Aren't the best things in life free? RECOMMENDED: Unique and fun date ideas in Singapore and the most romantic restaurants in Singapore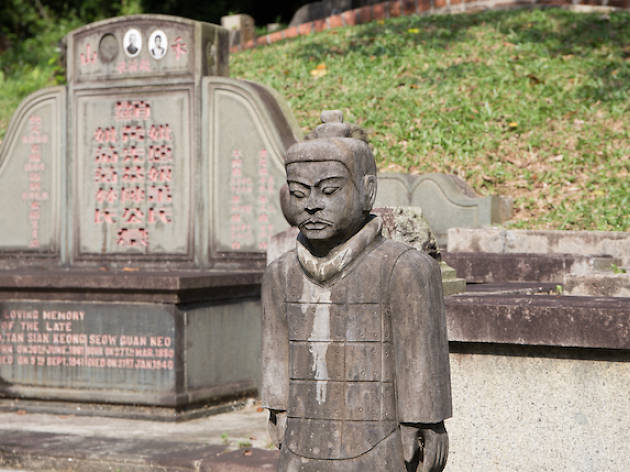 It's easy to get stuck in a rut if your dating schedule includes heading to the freezing cinemas, fancy restaurants and rooftop bars on repeat, even with a new partner. And if you fall under the category of 'cool goth couple', do you really want to bond over the usual mainstream dates? Here are some unique alternatives that are out of the ordinary (and take the spook level up a notch) – worst case scenario, it'll be a good laugh. RECOMMENDED: The best free date ideas in Singapore and unique and fun date ideas in Singapore