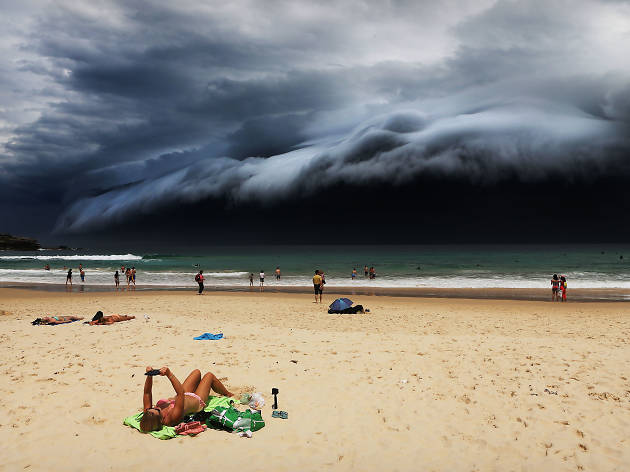 1/3
2016 Nature (singles) winner 'Storm Front on Bondi Beach' by Rohan Kelly (image cropped)
2/3
Photo of the Year, by Warren Richarson: Migrants crossing the border from Serbia into Hungary (image cropped)
3/3
Daily Life (stories) 2nd prize, Kevin Frayer: 'Tibetans gather for prayers at Bliss Dharma Assembly', Oct 2015 (image cropped)
The best photojournalism from around the world comes to the State Library
One of Sydney's most popular annual exhibitions, World Press Photo brings together the most astonishing, thought-provoking and often beautiful images published by photojournalists in the past year.
The images range from sports and nature photography to snapshots from the frontlines of war; from staged portraits to remarkable candid shots.
This exhibition features 150 winning images from the 59th World Press Photo – selected from 82,951 entries by 5,775 photographers from 128 countries.
The Photo of the Year winner is Australian freelance photographer Warren Richardson, for a photo taken at the border between Hungary and Serbia in August 2015, showing a migrant passing a baby under the barbed wire fence.