How to spend a day in Sydney on $50 or less
Here's how to thrive when you only have 50 bucks to your name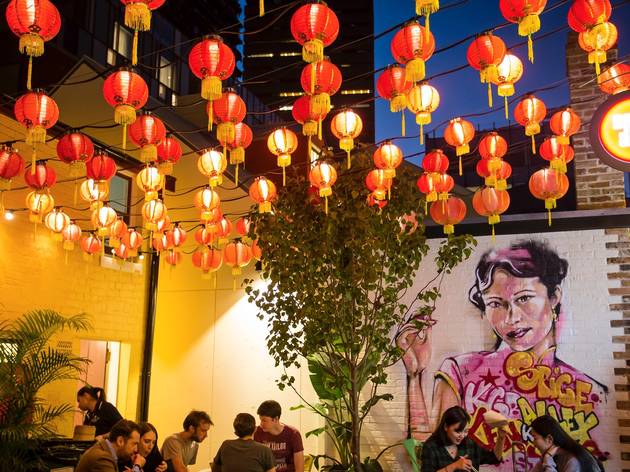 Let's face it, we all know that a day out in the city can be notoriously expensive. But we've done a little digging and it turns out, it doesn't have to be. Here's a game plan for a day out on the town for less than that crisp $50 in your wallet.
Have a ginger brulée tart at Bourke Street Bakery: $5.50
Build up some sustenance for the big day ahead by grabbing a table along the street outside Bourke Street Bakery in Surry Hills. We love the surprising ginger-twist on a classic brulée tart, but they also have savoury pies and sausage rolls, and other bakery staples. Now found in locations all around Sydney, the OG (and the best) is in Surry Hills on the corner of Bourke and Devonshire Streets, where it's been attracting tourists and locals alike with its wonderfully French-inspired display since 2004.
Photograph: Supplied
Take a rest at the Chinese Garden of Friendship: $6
We know it's a half hour walk from our first stop to this one, but by the time you arrive the Chinese Garden of Friendship is going to look like a great place to catch your breath. The garden was designed by Sydney's sister city Guangzhou, found just north of Hong Kong, and it was modelled on Ming Dynasty architecture, meaning there are waterfalls and pavilions for you to explore. For the price of entry, you will be able to walk around these beautiful gardens to find a pool of colourful koi fish or a wall featuring two dragon designs symbolising the two cities coming together. Wander at your leisure before taking a tea break in the café.
Enjoy art with the best view in town at the MCA: Free
We're going to recommend catching the train from Town Hall to Circular Quay station for this one ($4.40 for a single trip ticket), though you can walk the distance in 30 minutes if you want to save that fiver for a coffee. Entry to the Museum of Contemporary Art is completely free, which allows everyone to explore the 4,000 pieces of Australian art in the galleries. Some exhibitions are ticketed, but there's plenty to see without paying a cent – and the permanent exhibitions change fairly regularly so it's worth going back if you haven't visited in a while. After you've finished admiring the art, head up to the rooftop café for a harbour view with your flat white.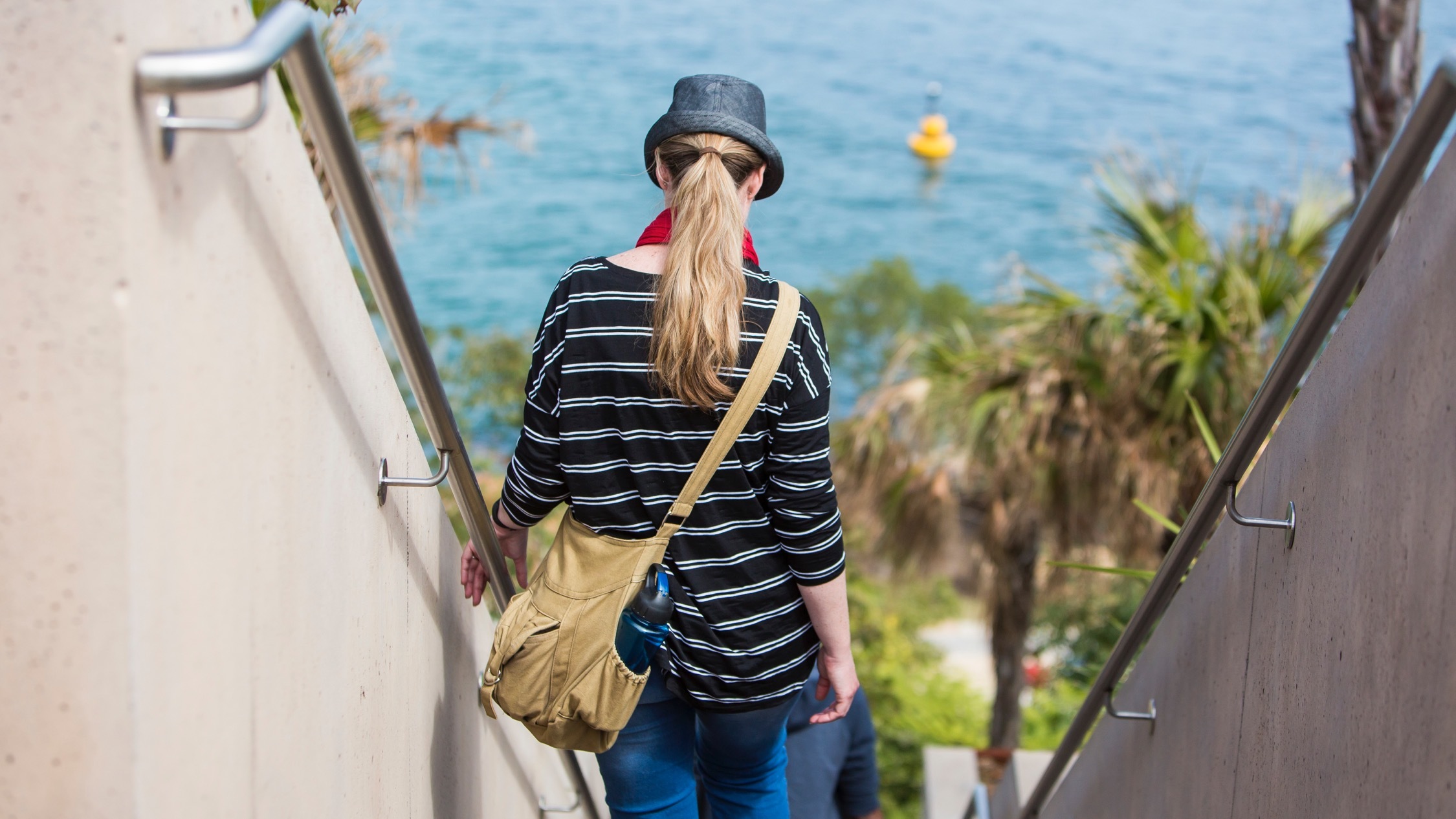 Photograph: Supplied
Explore the Rocks and Barangaroo with a self-guided walking tour: Free
Since you're in the area, enjoy our stunning harbour in a walk that takes you under the Bridge and around Dawes Point. Starting at the Rocks, enjoy the historic architecture along Hickson Road and follow the coastline through Walsh Bay until you reach Barangaroo Reserve, a green oasis in the city. You'll feel far away from the hustle and bustle of the city, but with the Harbour Bridge still very much in sight.
Grab a cheeky bevvy at Uncle Ming's: $12
Though we lack cute laneway bars in this city, we have basement bars in abundance. Head from Barangaroo to York Street, where you'll find a cocktail bar styled after a Shanghai opium den. Uncle Ming's is an after-work favourite for those working in-and-around Martin Place, with cocktails, beer, Japanese whisky, and dumplings. When on a budget, we suggest sticking to one tipple – their spiced rum and freshly squeezed apple juice – and enjoy the atmosphere.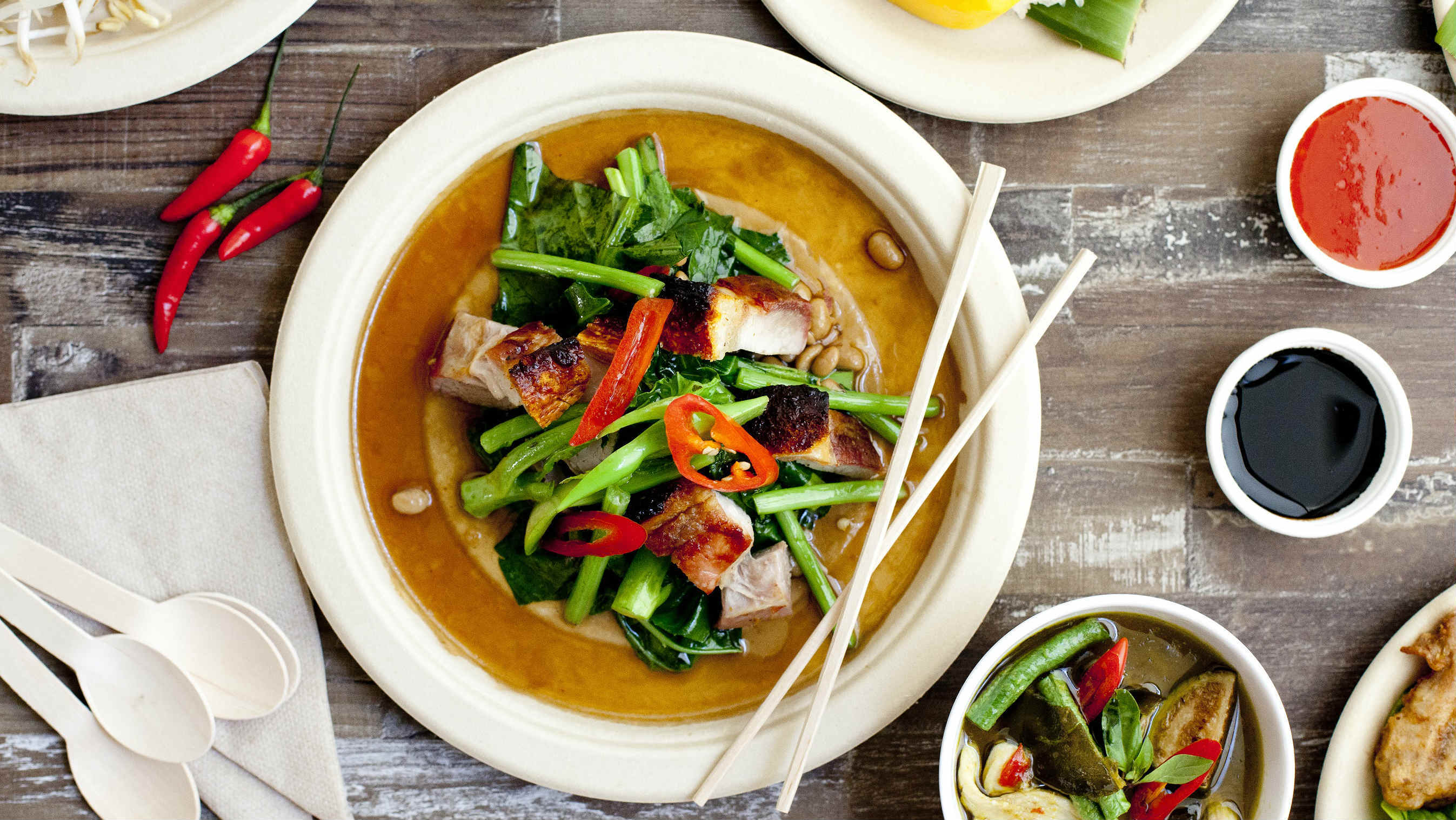 Photograph: Supplied
Finish with a mix-and-match meal at Spice Alley: $21.30
Work up an appetite as you walk from York Street to Chippendale, which will take around 30 minutes, where you'll find a hawker-style market under the stars called Spice Alley. It's a relaxed, communal dining spot, where Asian food from some of the best chefs in Sydney is at its most accessible. There are ten eateries to choose from, so you can mix the pulled duck pancake ($10.50) from Bang Luck, a Thai eatery run by Tiw Rakarin, with the nasi lemak ($10.80) from Alex Lee Kitchen. Quick tip: everything in Spice Alley is cashless, but if you forget, there is a booth which will transfer your cash onto a pre-loaded card. It's also BYO, so if you have any money left over head to the nearest Bottle-O on your way.
Find more tips on how to save cash
There's a host of restaurants around Sydney serving up tasty food at prices that won't leave your wallet empty.
We've got heaps of cheap ways to enjoy Sydney
If you look hard enough, you'll find some cheap as chips things to do that won't leave a sizable hole in your bank balance.