25 things to do for under $25 in Sydney
Penny pinching? We've got your back with 25 fun activities to do around town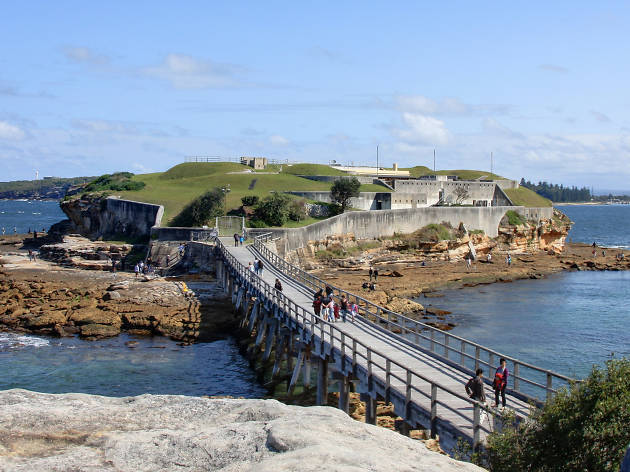 Sure, Sydney's hella exxy most of the time, but if you look hard enough, you'll find some cheap as chips things to do that won't leave a sizable hole in your bank balance.
1. Bounce off the walls and jump for joy at Skyzone Alexandria trampoline park. $18-$20.
2. Connect to country with a 90-minute Indigenous walking tour at Dharawal National Park in Campbelltown. $10.
3. Go for a dip at the heritage-listed Wylie's Baths that sit below the Coogee coastal walkway. $5.
4. Nab purr-fect coffee and meow-nificent cookies with the Catstronauts at Surry Hills' Catmosphere Cat Café. $20.
5. Slurp down some super mega ramen noodles at Gumshara (pictured below) in Chinatown's Eating World. It's a big enough serve to satisfy two people. $25.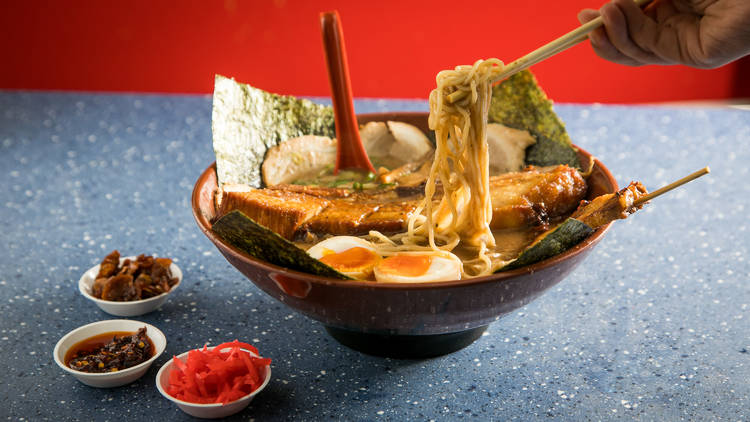 6. Take a stretch and ground yourself with a one-hour casual $15 drop-in yoga class at Pocket City Farms.
7. LOL all night long at the Comedy Lounge every Monday night at 8pm. $10.
8. See the city on two wheels with a Boomerang Bike from multiple bike stations across Sydney for $14 an hour.
9. Sit beachside on a warm day and eat fresh cod, chippies and mushy peas ($20) at The Traditional Chip Shop in Bondi Junction.
10. Work up a sweat at No Lights, No Lycra's weekly dance party in the dark (pictured below). Mondays. $7.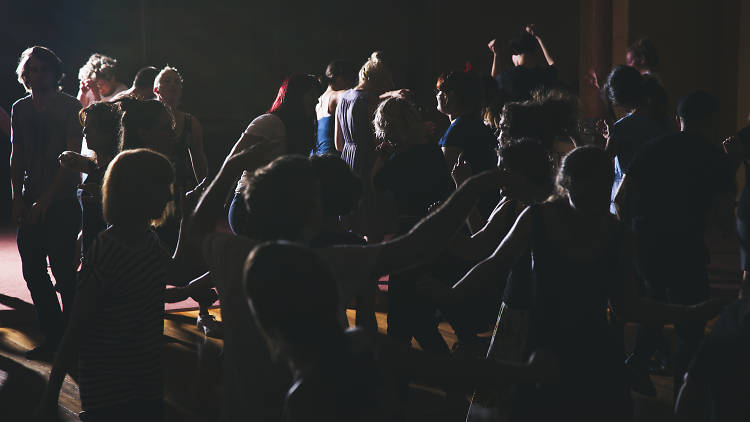 11. Take a picturesque tour of the elaborate Bare Island Fort, located in the La Perouse area of Kamay Botany Bay National Park. Sundays 1.30pm, 2.30pm & 3.30pm. $10-$15.
12. Eat up at Enmore's favourite Lebanese joint Emma's Snack Bar, where you can fill up on Moorish chicken ($20) and pillowy soft bread ($3 per serve).
13. Get the perfect Insta snap at Pylon Lookout beside the Sydney Harbour Bridge. $0-$15.
14. Ditch your inhibitions and get groovin' at Groove Therapy, a one-hour dance class designed to make you feel good about yourself. $20.
15. Practice your strokes at Surry Hills' impressive 50-metre Prince Alfred Park Pool, as seen below, (open all year round and heated). $4.80-$6.40.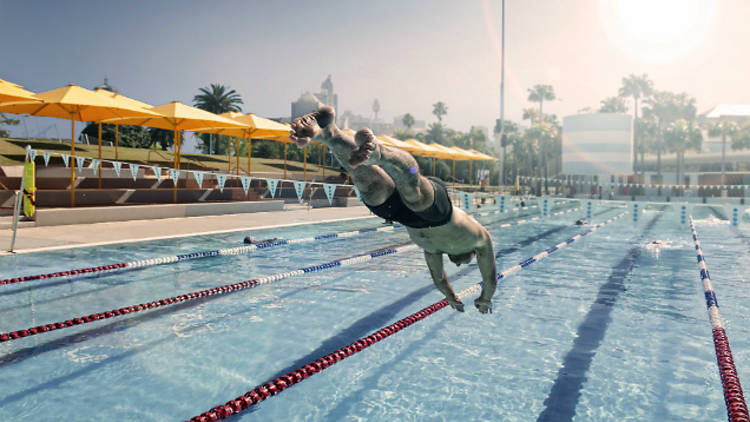 16. Up your cultcha with $20 Monday rush tickets at the Griffin Theatre Company, available every Monday from noon.
17. Dig into a hefty serve of pad si-ew with stir fried fat noodles with chicken and Chinese kale in a dark soy sauce at Chat Thai. $14.
18. Ever wanted to learn how to skate backwards? You can get an aerobic workout on four wheels at RollerFit. $20; skate hire for $5.
19. Or if ice is more your speed, head over to the Macquarie Ice Rink where the last hour of the day is discounted skating. $18-$19.
20. Put on your Grand Designs cap and stickybeak at the incredible '50s-era Rose Seidler House in Wahroonga (below). $8-$12.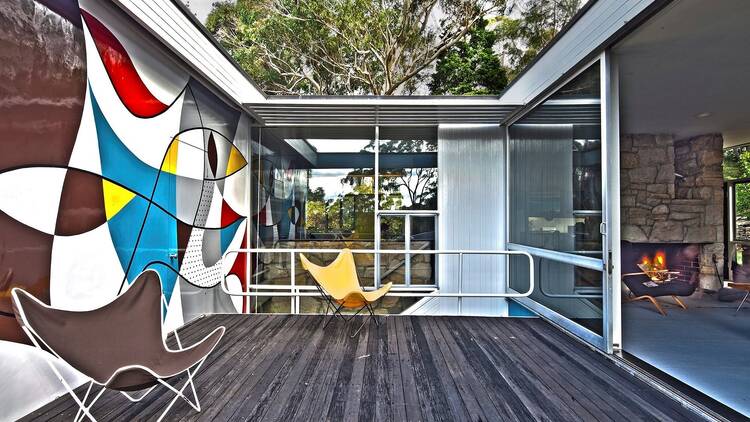 21. Grab some mates and pig out at Chicken Institute, a Korean restaurant on Fitzroy Street serving a surprisingly excellent combo of fried chicken in buckets, bibimbaps and milkshakes. From $22.
22. Explore Manly's beaches with Manly Kayak Centre where you can hire an XL stand-up paddleboard for $10 an hour per person.
23. Find fun for the kids and kids-at-heart at the Powerhouse Museum. $0-$15.
24. Head through the theatre door to Giant Dwarf and take your pick of the performance litter: poetry slams, comedy and improv nights and more for under $25 a ticket.
25. Get the best bang for your buck at Darlo's Trunk Road, pictured below, who serve up delicious curry fries and 'roadies', which are spicy fillings wrapped up in paratha bread. $12.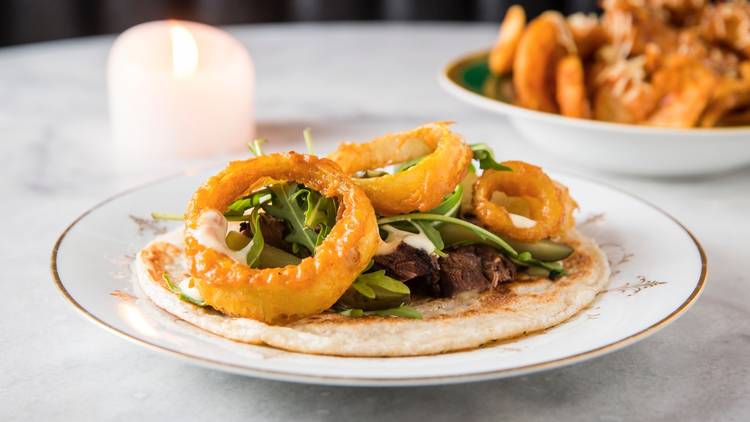 Sydney's best cheap eats
Hit up this definitive list of restaurants all around our fair town serving up tasty food at prices that won't leave your wallet empty.
Be a cheap date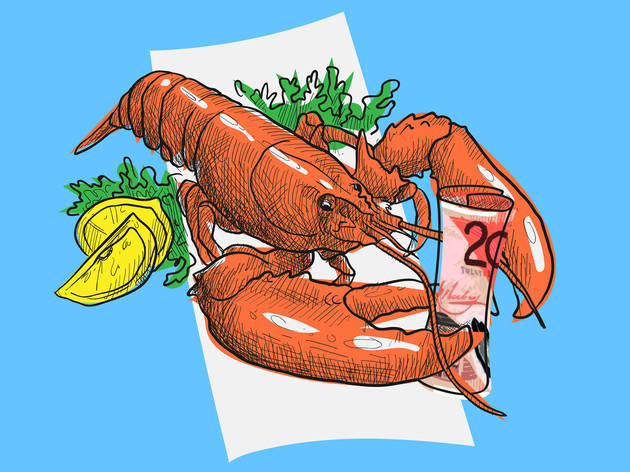 Whoever said you can't buy love had no idea how to haggle.
Pay less for the silver screen
The typical film ticket costs $22 in Sydney – more if it's in 3D – but there are opportunities around town for everyone to get into cinemas affordably.
More to explore