Swimmers are winners in our emerald city by the sea, so it's no surprise that there are countless spots across Sydney where you can take the plunge. But what kind of pool experience are you hoping to dive into? Perhaps your top priority is snapping that perfect summer selfie? Or maybe you're focused on smashing out some serious laps?
We have sorted you into five main swim types; Ariel Wannabee, Lido Influencer, the Next Torpedo, the Gentle Dipper and the Outback Bather, with each of these personalities attached to the perfect Sydney swim spot guaranteed to sing the most for you.
So, if you want to know where the best spots to swim in Sydney are – no matter what your poolside persona may be, this handy guide will help you find the Sydney swim that's exactly right for you.
What's your poolside persona?
1. The Ariel Wannabe
You're a child of the ocean, who only feels at home in the salty surf. You'll find your perfect swim at:
Built into the rocky cliffs overlooking Bronte Beach, this shallow sea pool is a great spot for those who like to pepper their swim time with a little casual people watching. A wooden divider demarks a lap-swimming zone in the middle of the pool's egg-shaped footprint, although the much shorter, sub-Olympic span means the pace here is more suited to relaxed bathers rather than serious athletes. Bronte Baths are accessible 24-7 and are known for being a top spot for night swimming.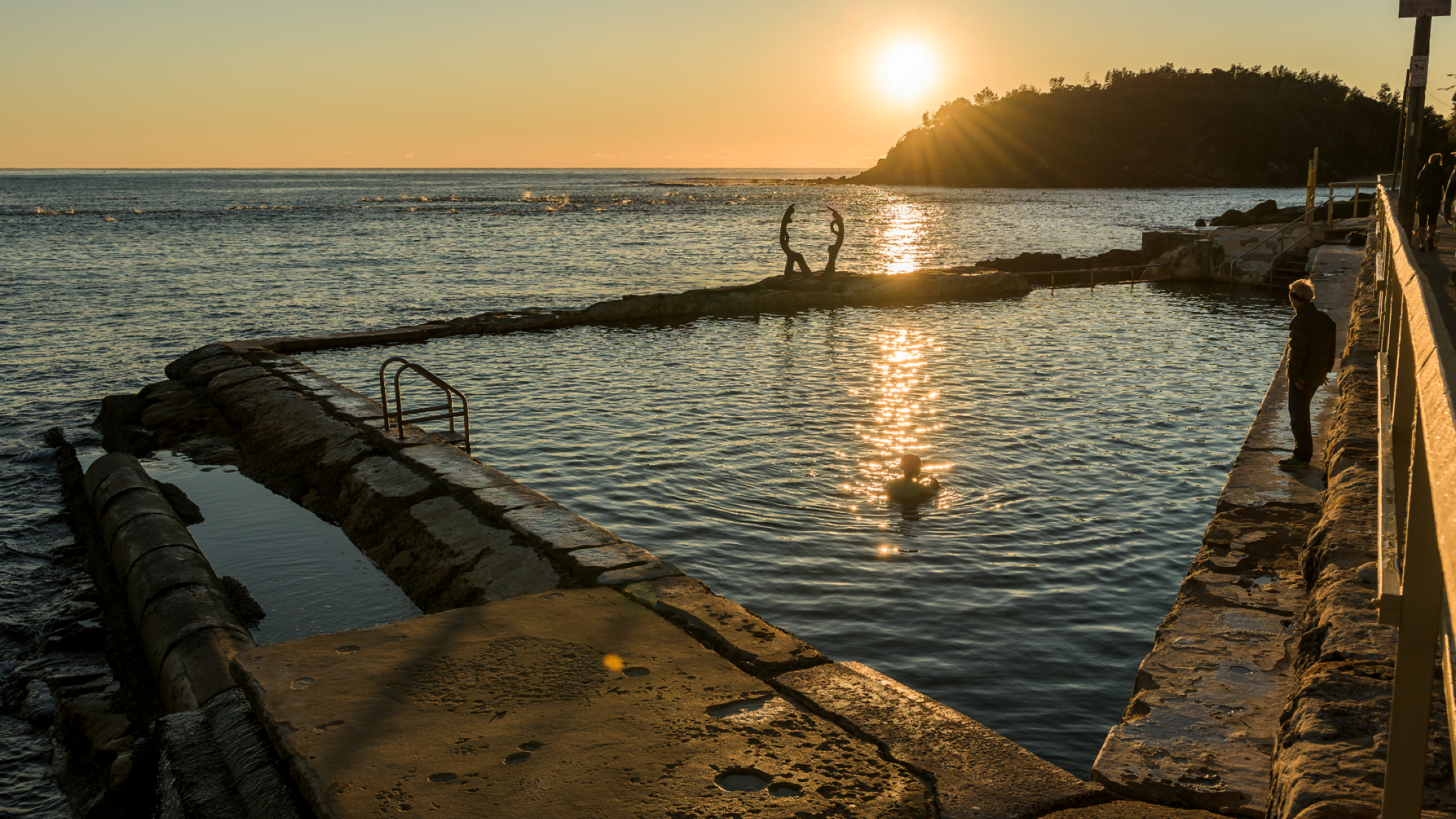 Photograph: Destination NSW
This charming pool, nestled between Manly and Shelly beaches, is a go-to for sunbakers looking to cool off. Its distinctive triangular shape was excavated in 1929, and for nearly nine decades, its gentle waters and shallow depth have provided the perfect day out for less confident swimmers, as well as families with younger nippers. Watching over pool-goers as they splash away are the ethereal nymphs of sculptor Helen Leete's 'The Oceanides', majestically cast in bronze.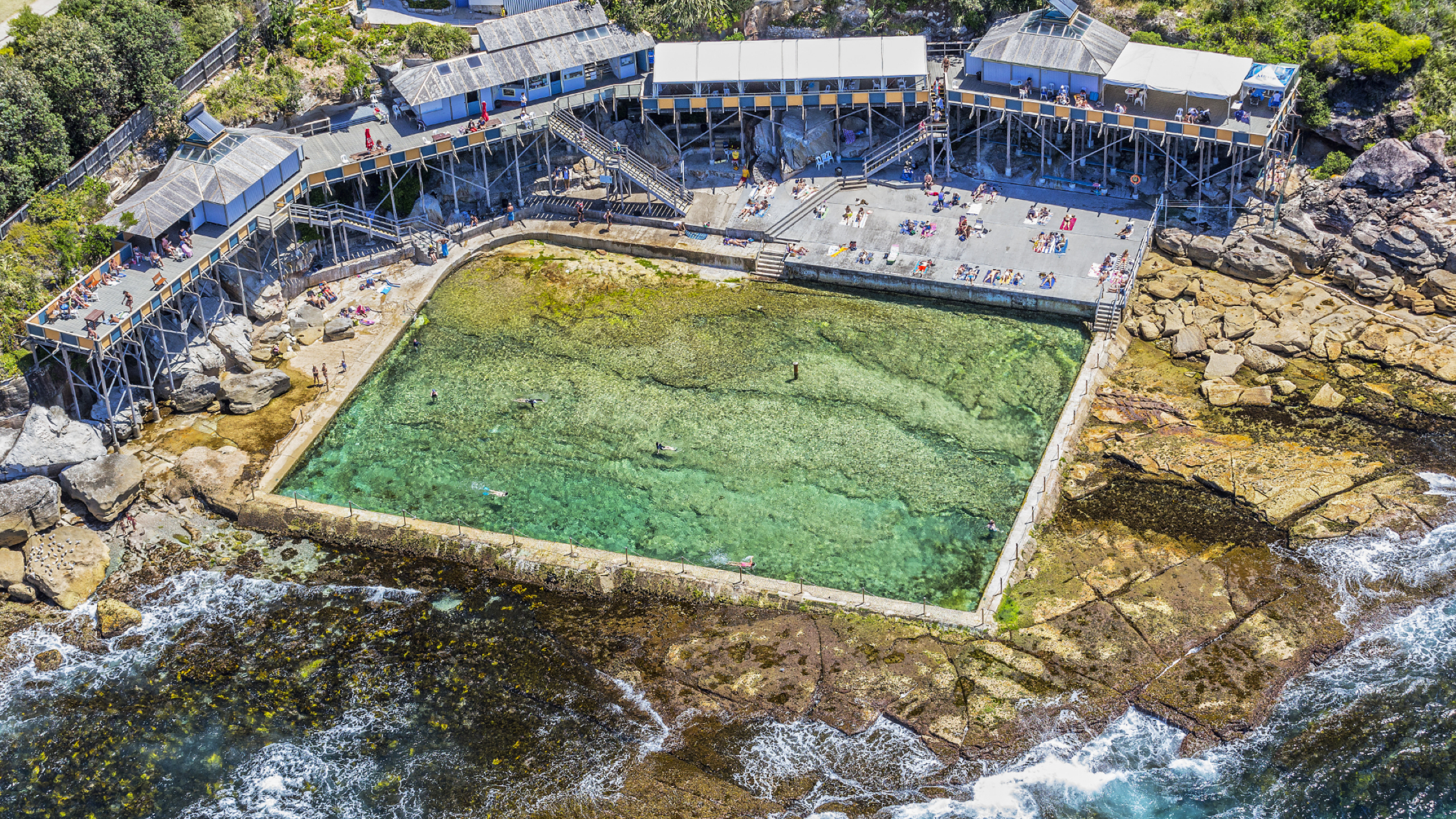 Photograph: Destination NSW
Of all the ocean pools in Sydney, this 100-year-old, heritage-listed marvel is by far the most lavish. You can catch a few rays stretched out on the sun-drenched lido or book in a rub down in the massage room, while the sounds of the sea wash away your stress. For those truly in love with the ocean, Wylie's is also a popular venue for wedding receptions, prized for its grand boardwalks and stunning coastal views.
2. The Lido Influencer
You're all about the double taps, the face-tune, and that perfect poolside 'gram. You'll find your perfect Sydney swim at: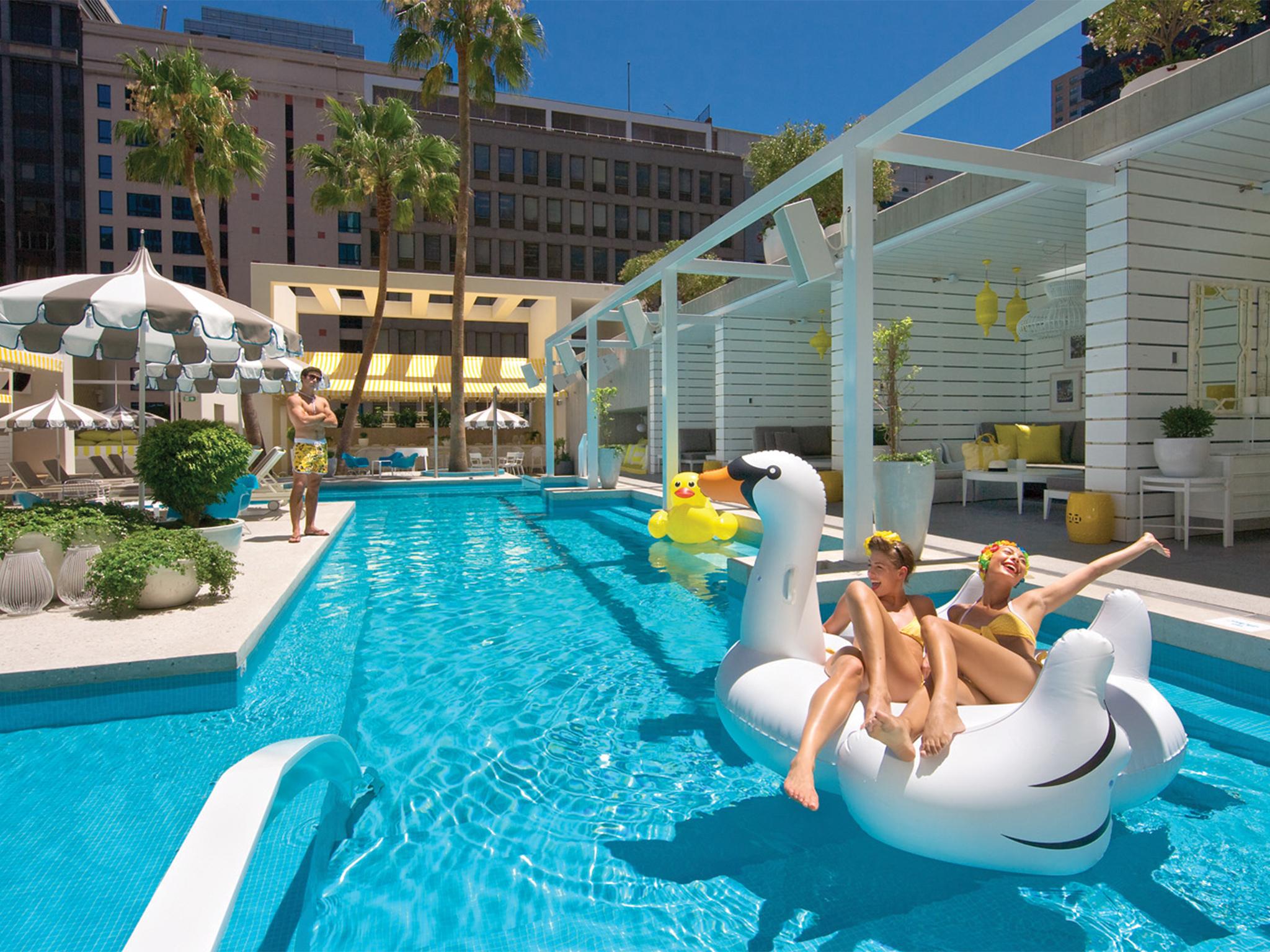 Photograph: Murray Fredericks
Channeling the spirit of Palm Springs, the Pool Club is a consummately Insta-ready urban oasis atop hospitality magnate Justin Hemmes' ultra-swish Ivy complex. From this rooftop perch in the heart of the CBD, you can forget all about the traffic, bin chickens and city grime just eight storeys below, while reclining on a lounger in your private cabana by aquamarine waters, cocktail in hand. The Pool Club is also a popular party haunt, so be sure to check out its calendar of events to enjoy the pool after dark.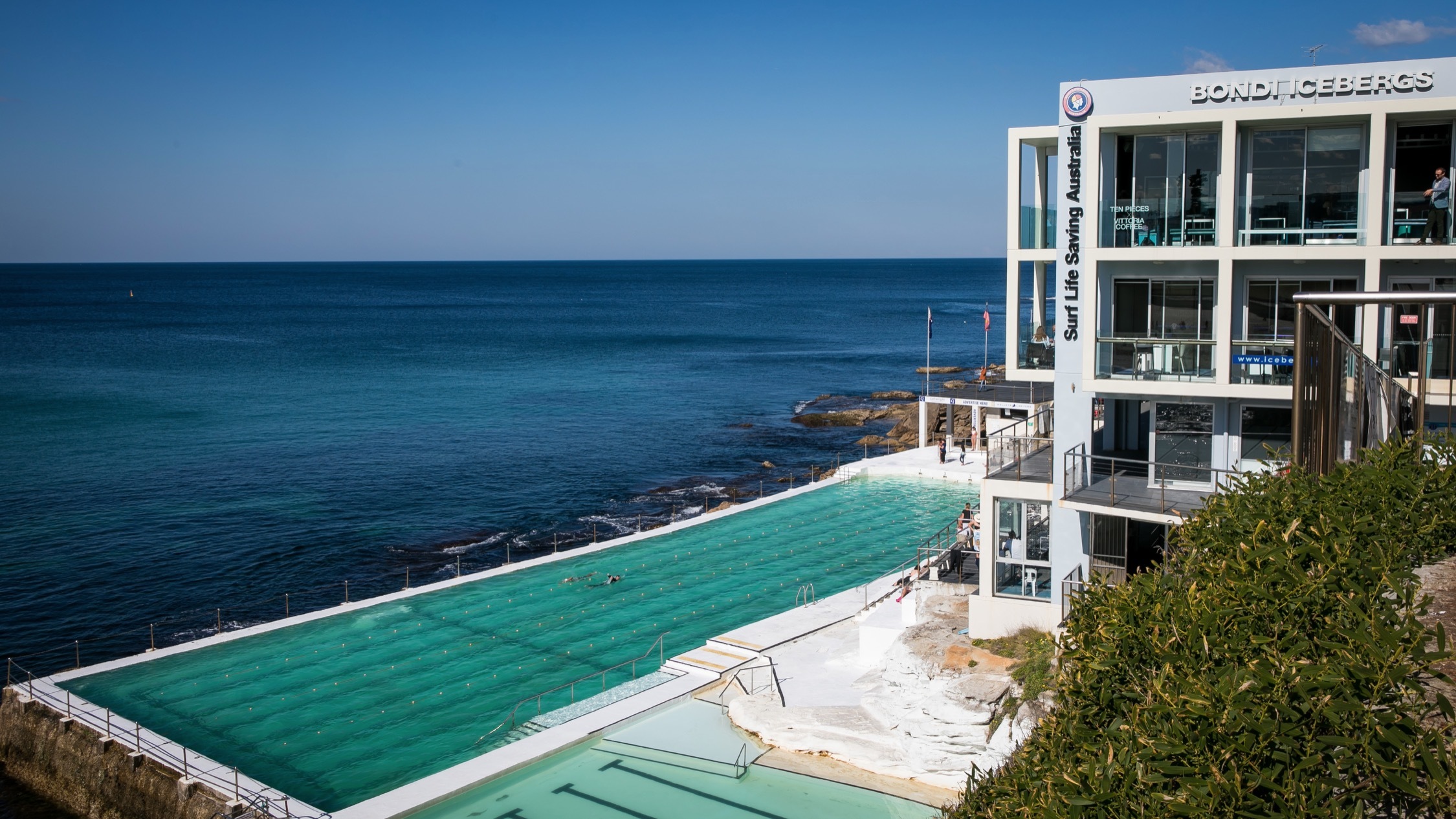 Photograph: Anna Kucera
With its unbeatable seafront location, this 50-metre saltwater pool has become almost as big a tourist draw as the world-famous beach it overlooks. Opened 90 years ago, it is home to the country's oldest swimming club, which has some pretty severe entry requirements: you'll only be eligible to become a member after completing no less than 75 swims over a five year period. Fortunately, casual visitors are also welcome to make a splash, for a small entry fee.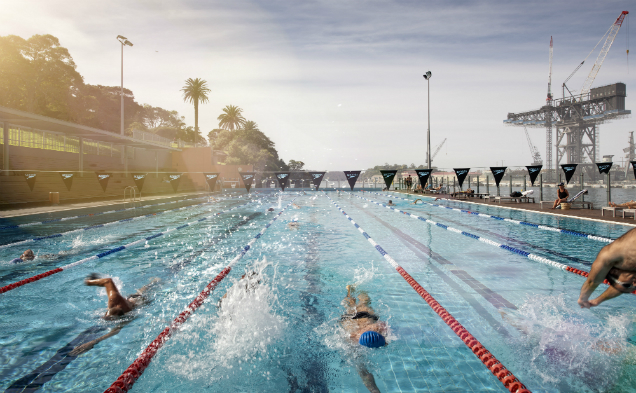 Photograph: Supplied
The illustrious, 160-year history of this inner-city institution makes it a hallowed landmark in the annals of Australian swimming. But in more recent times, it's also become a destination for those seeking social media glory. Its lush surrounds on the shores of Woolloomooloo Bay make for a double-tap worthy backdrop. But should you want to actually get some laps in, a $10 million refurbishment in 2015 has ensured this eight-lane, Olympic-sized gem a first-rate pool, selfies notwithstanding.
3. The Next Thorpedo
You're in it to win it, so if it's not Olympic-sized, it's not happening. You'll find your perfect swim at: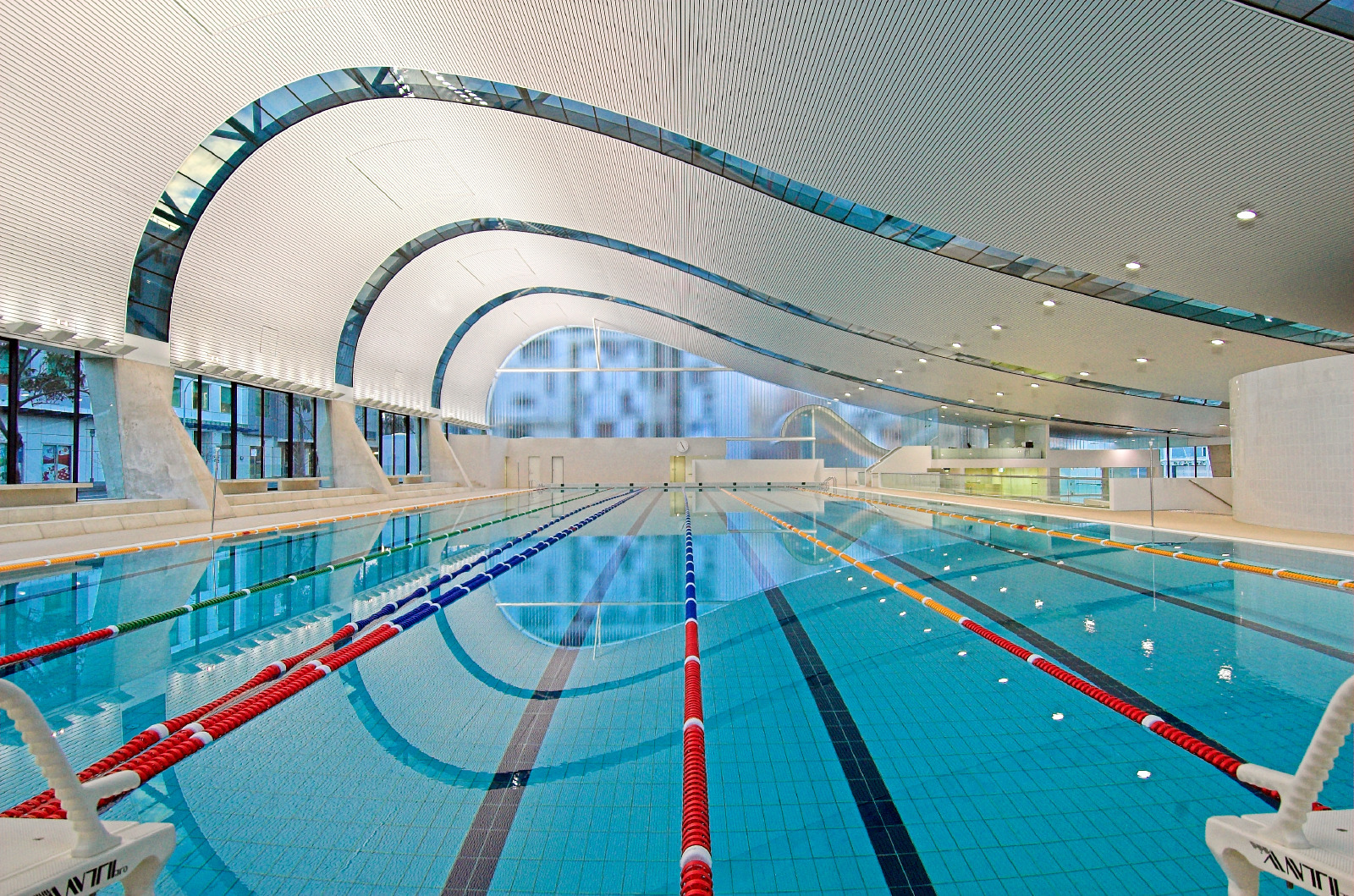 Living up to the unparalleled reputation of its namesake (one of the greatest Australian swimmers of all time), this world-class pool and fitness centre boasts some seriously schmick facilities. Designed by renowned architect Harry Seidler, it's cresting-wave roof shelters a heated, 50-metre, eight-lane pool, as well as a gym, sauna, steam rooms, and exercise studios.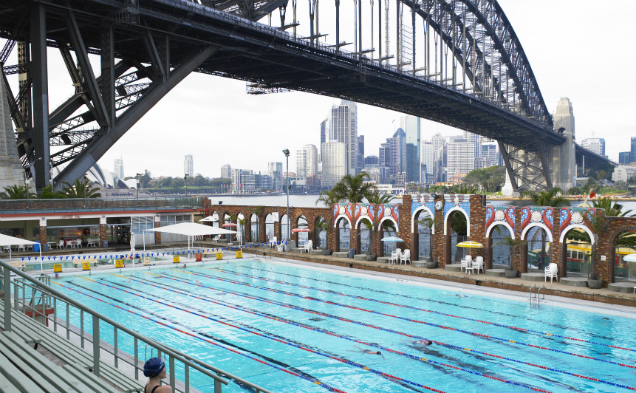 Photograph: Supplied
Given its extraordinary location, smack bang in the middle of Sydney's most iconic landmarks, this harbourside pool has become quite the Instagram hot spots. However, there's more to this place than mere photogenic scenery: dozens of world records have been set here by Aussie swim stars such as Shane Gould and Lorraine Crapp. From late 2020, the entire pool complex will undergo a $57.9 million facelift. However, due to its awkward harbourfront location, a staggered reno isn't possible, so enjoy North Sydney Olympic while you can, as it will be closed for two years during these upgrades.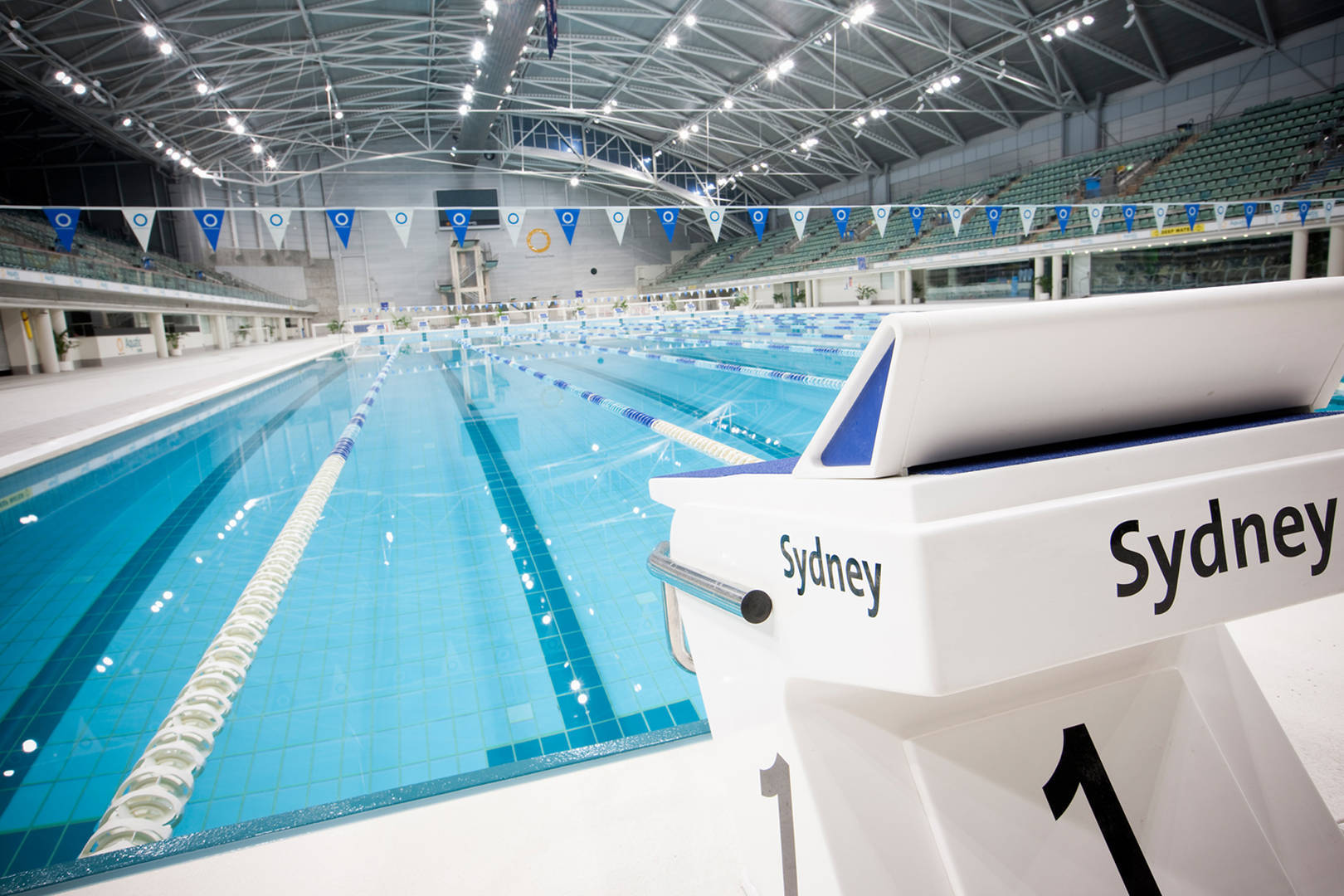 Although built in 1992, this pool really made its mark on Sydney's swimming psyche in 2000, when Ian Thorpe took out three gold and two silver medals, with the rest of the Australian swimming team picking up 39 more, during the Sydney Olympic Games. There are three lap pools to choose from here, but also fun play areas for younger swimmers. You'll also find a gym, complete with exercise studios, so you can train just like an olympian.
4. The Gentle Dipper
A lazy paddle in calmer waters is your idea of a dreamy summer's day. You'll find your perfect swim at: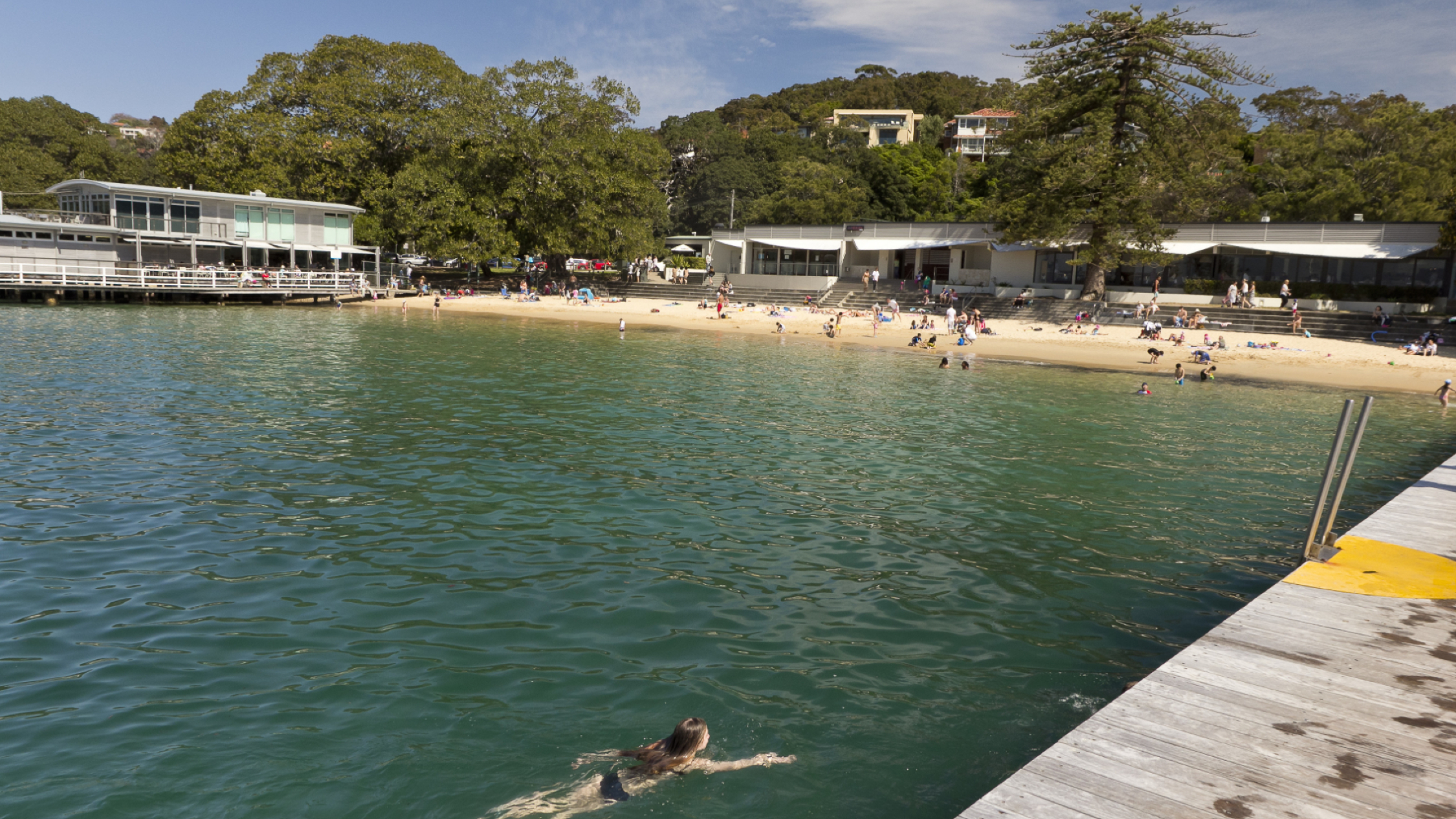 Photograph: Andrew Gregory/Destination NSW
Tracing the edge of Mosman's coastline, Balmoral is one of the inner-harbour's largest beaches, and also one of its most serene. The waters are reliably calm and there's a netted enclosure especially for simmers, ideal for some not-too-strenuous open water laps. It's also an excellent stretch for stand-up paddleboarding, and with its pleasant esplanade, dotted with eateries, cafes and concession stands, you can easily while away the day here.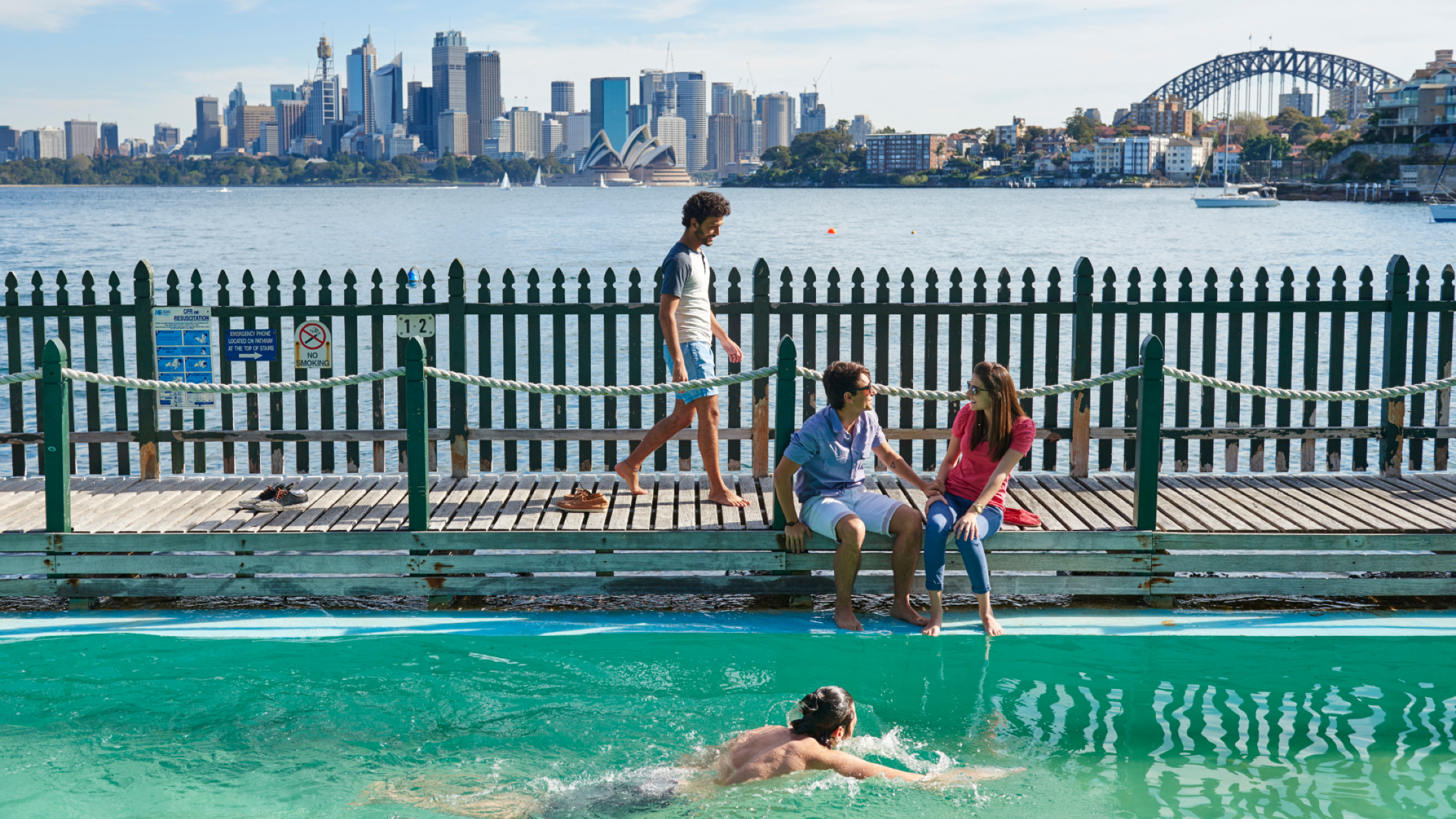 Photograph: Supplied
For an afternoon of relaxed bathing with a side of jaw-dropping views, you can't go wrong with this Cremorne favourite. Built in the 1920s, you'll find this salty, 33-metre harbourside pool, shaded by leafy flowering gums, on the water's edge with the epic Sydney skyline in the distance. The pool is open 24 hours, but is emptied and cleaned once a week, so check the schedule before you head over to avoid disappointment.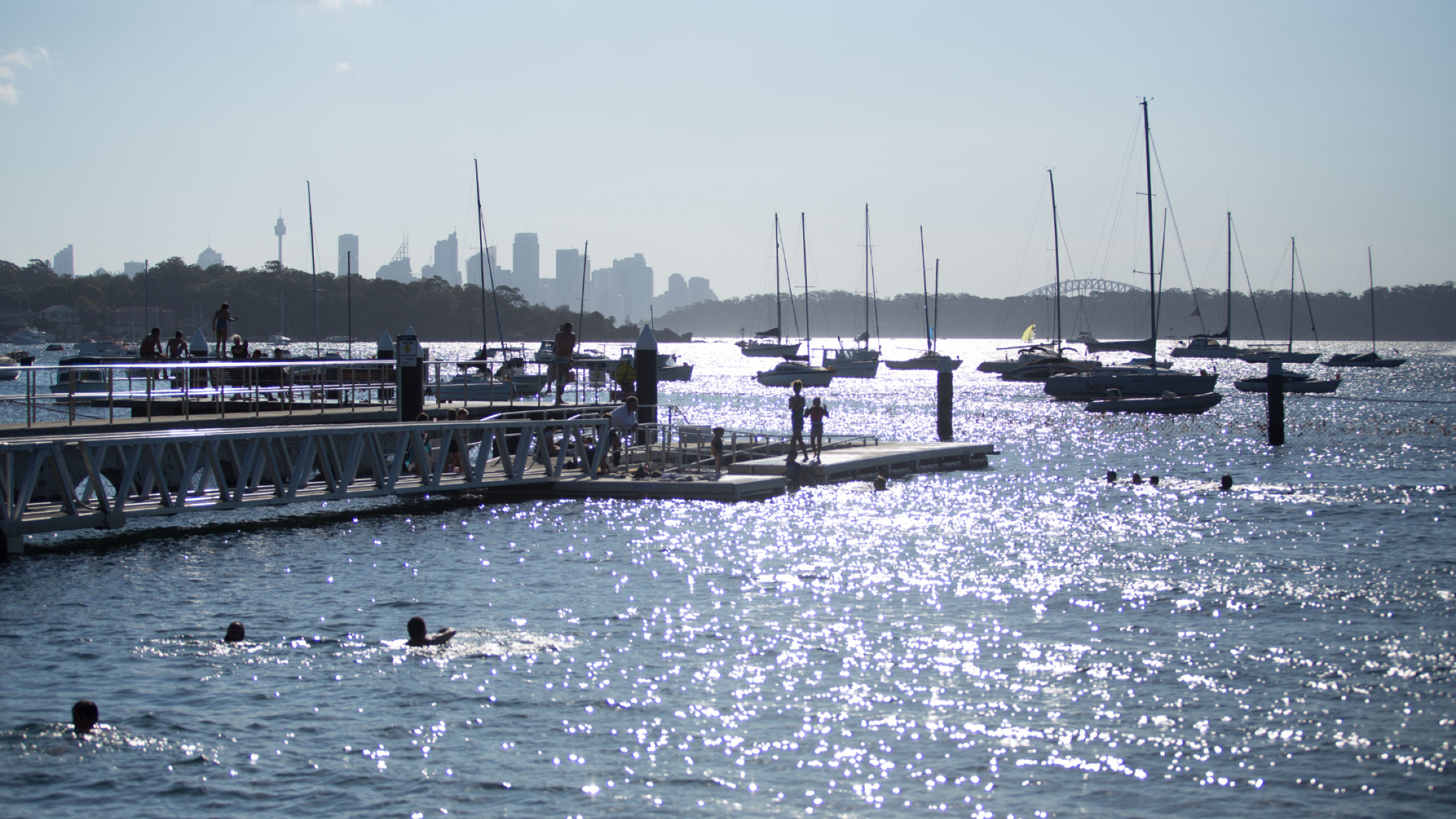 Photograph: Supplied
This tidal enclosure has been a place to paddle since 1905, but since its multi-million dollar refurbishment in 2010, it has really come into its own. It now has Olympic-sized lap lanes, but there's also plenty of water for less hardcore swimmers to enjoy. Once you've taken a dip, you can dry off on the sunbathing pontoon or grab a snack from the Tea Garden kiosk. The baths are open 24-hours and offer particularly breathtaking views of the harbour at sunset and dawn.
5. The Outback Bather
Who needs chlorine? A bush-bound swimmin' hole is your kind of plunge. Check fire-conditions before your visit. You'll find your perfect swim at: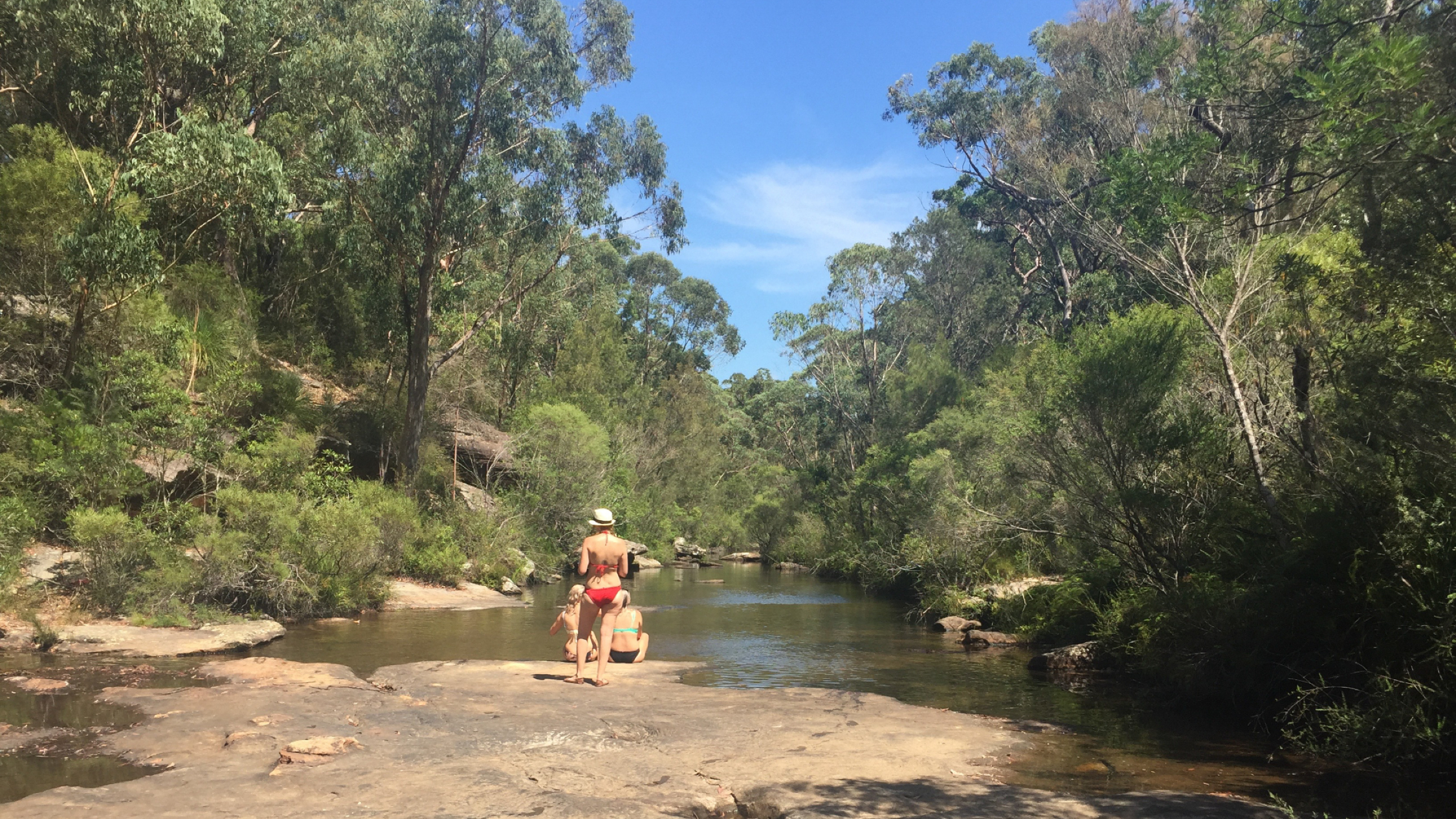 Photograph: Natasha Webb
This oasis in the bush of the Royal National Park is one of the best natural swimming spots near Sydney. Located a reasonably short hike (roughly 3 kilometres) from Heathcote train station, this collection of rock pools – the largest reaching 20 metres in length – is flanked by flat, rocky outcrops, ideal for a lazy arvo of sun-worshipping between dips. The nearest facilities are at Heathcote, so make sure to pack provisions if you're planning to make a day of it.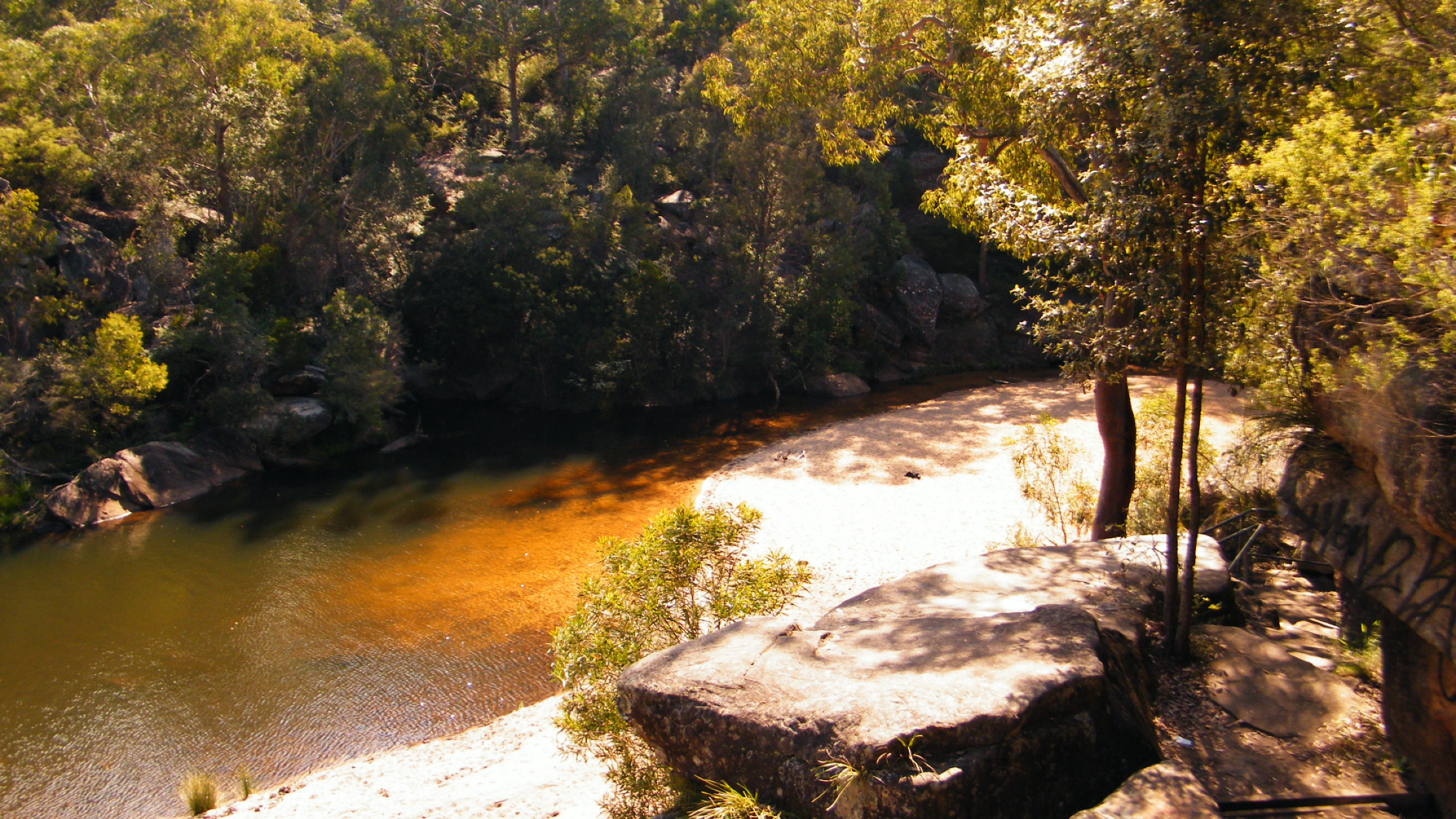 Photograph: Craig Marshall
Just an hour west of Central Sydney, a sharp meander in the Glenbrook Creek has created a beautiful swimming spot where the flow of the water is gentle and the surrounding gum trees create ample shade. Just half-an-hour's walk from the Glenbrook Trail Visitor Centre, where there's access to toilets and drinking water, this is one of the most easily reached swimming holes near the city, with the trail's forgiving terrain remaining passable in all weather conditions.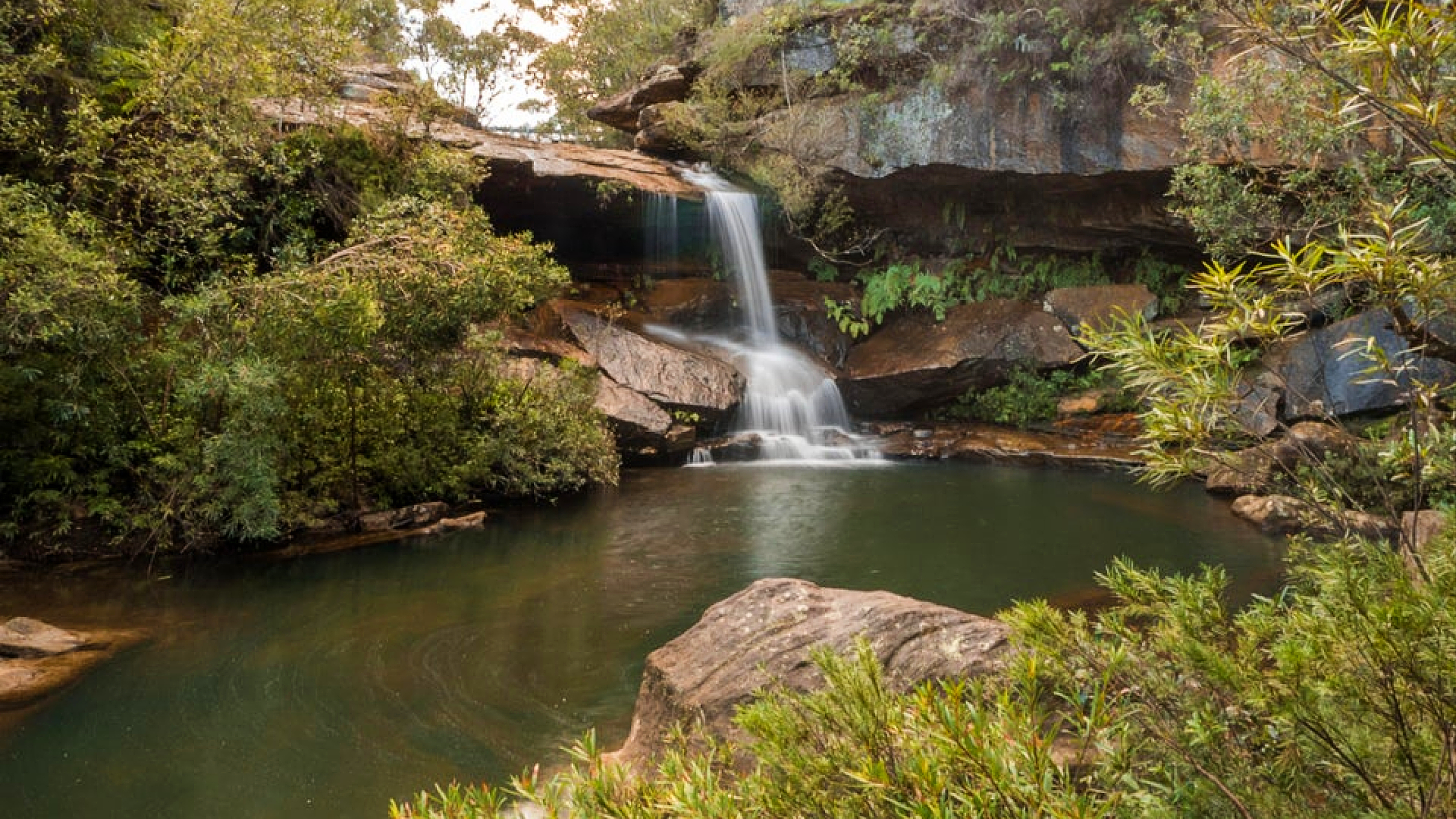 Cascading into a natural amphitheatre, the 10m wide pool at the base of this bush falls in Ku-ring-gai Chase National Park is about as tranquil a swimming spot as you'll find, despite being relatively close to a busy road. In fact, proximity to civilisation is definitely a plus: unlike other falls that require a trek to reach, Upper Gledhill is a fuss-free drive, less than 30 kilometres from the city centre. If you want to explore more of the area, we suggest you make the five-kilometre hike to Church Point Wharf and ride the ferry to beautiful Palm Beach.