Five of our favourite bars are doing $10 Singapore Slings this month
Set yourself up with a Singapore Sling this month for just $10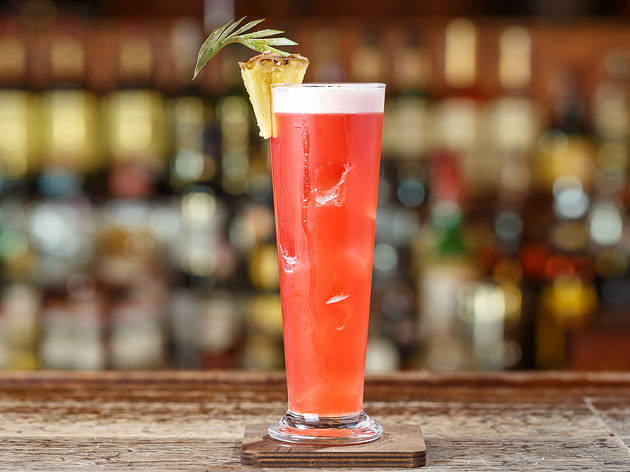 Around one hundred years ago in a Singaporean Hotel called Raffles, a man by the name of Ngiam Tong Boon mixed together gin, pineapple juice, grenadine, Dom Benedictine and a good squeeze of lime. The result? The now famous Singapore Sling.
This month some of our favourite beverage slinging establishments are offering a take on the popular cocktail for just $10. It's all part of the Singapore: Inside Out (SG:IO) showcase happening at Kensington Street, Chippendale, November 3-5, 2017.
Visit Gin Lane, Eastside Grill, the Dock, Pino's Vino e Cucina and Ramblin' Rascal Tavern to pick up your $10 drink. These aren't your average slings either: each bar has given the cocktail their own twist.
Tried one you loved? Vote for your favourite before October 26 and you could even win a VIP dinner at Singapore: Inside Out.