Local guide to Kings Cross with Ben Le Messurier, Kings Cross Hotel
Looming large on the landscape of Sydney, this iconic pub is a beacon for the local community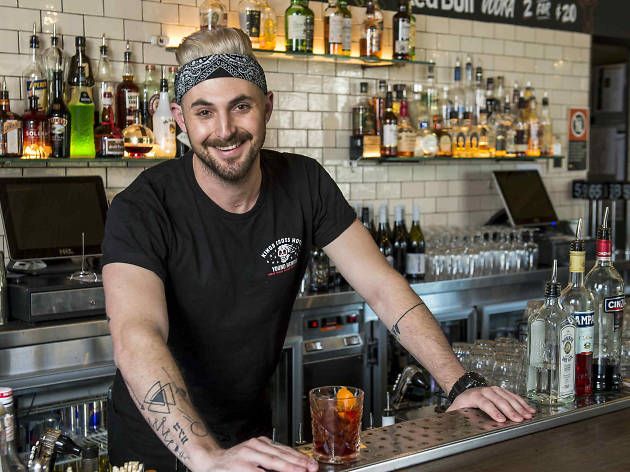 It's fair to say the venerable Kings Cross Hotel has witnessed some changes in its time. This six-storey edifice sits opposite the famous Coke sign welcoming visitors to Sydney's traditional red-light district, and while the lights of the Cross may have dimmed since the lockouts, the KX powers on. From the subterranean Dive Bar to the prized real estate of the Rooftop, the KX is a meeting spot for the diverse communities of Potts Point and Darlinghurst as well as a venue that knows how to party. We asked assistant manager Ben Le Messurier exactly what makes it tick.
Ben, how long have you worked here?
Just over one year. Before KX I was at Darlo Bar just down the road, so I've been in the area a while. I love bigger venues; it was kind of daunting at first when you look at the six levels we have, but it's a well oiled machine.
What do you love about your job?
I love working in a field that is so eclectic. There's never a normal day at work and our mix of customers is so vast that I am able to meet such colourful personalities daily.
Do you have any favourite regulars?
The most memorable would be two of our locals, Trish and Wayne. They know the staff by name and they have great stories about the history of not only about our venue but many others throughout their years living in Kings Cross. They are true locals. They both moved to the area back when it was vibrant, and they've told us that what we're doing at the venue is getting back to the roots of what Kings Cross used to be.
What does the Kings Cross Hotel bring to the locality?
Our goal has always been creating a diverse, inclusive and safe space for the entire Kings Cross community. We are able to so much within our six floors, from a beer and a game of pool in our Dive Bar before dancing the night away with our live band on the ground floor or a night at Kings Cross Theatre before finishing off with a cocktail at our Rooftop Bar. We will always be a venue with something for everyone.
Ben Le Messurier's Kings Cross highlights
"This is on Level 2 of the Kings Cross Hotel. The team bring amazing productions all year round – the shows have been getting good crowds. The people who come in to perform love that it's a theatre in a pub."
"Our newest neighbour, this mini-golf bar is a great addition to our colourful community. A lot of their staff come in here and a lot of our staff have been in there."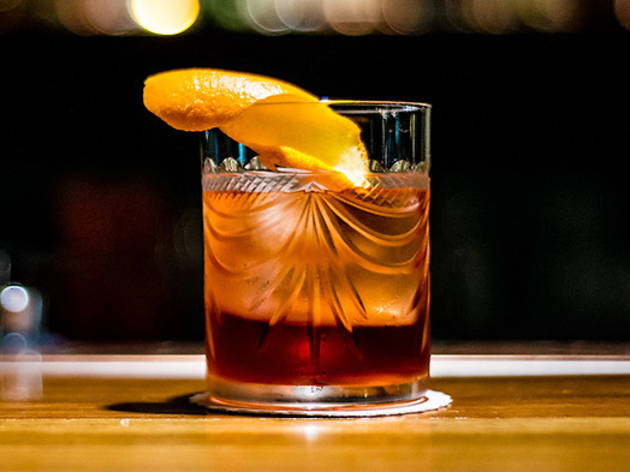 "One of the best small bars in Sydney are our neighbours at Jangling Jacks. The team are absolute legends. It's a dark cocktail bar, you can walk in and have delicious cocktails and great chat."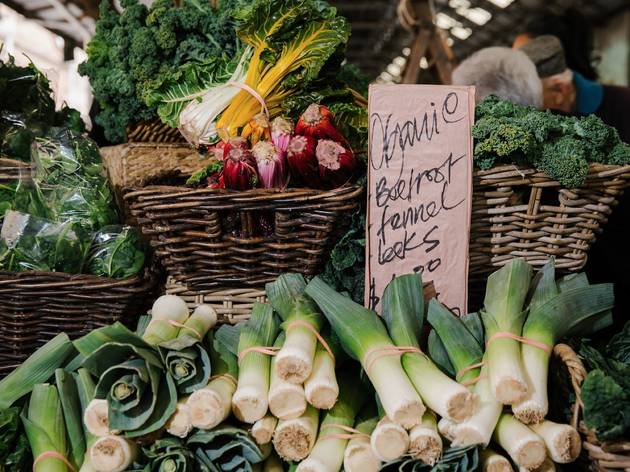 Photograph: Daniel Boud
Kings Cross Farmers Market
"These are one of the best market Saturdays in Sydney, located next to the famous El Alamein Fountain. You can find great coffee and epic bacon and egg rolls as well as an interesting mix of stalls. Plus, so many cute doggos!"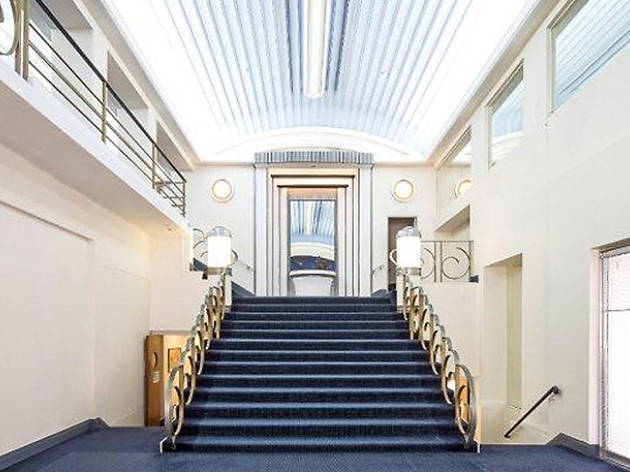 Kings Cross Arts and Cultural Festival Inc
"This team helps create and inform locals on amazing activities in the local area. The latest is Shaping the Cross, a series of monthly talks about aspects of the local heritage including architecture."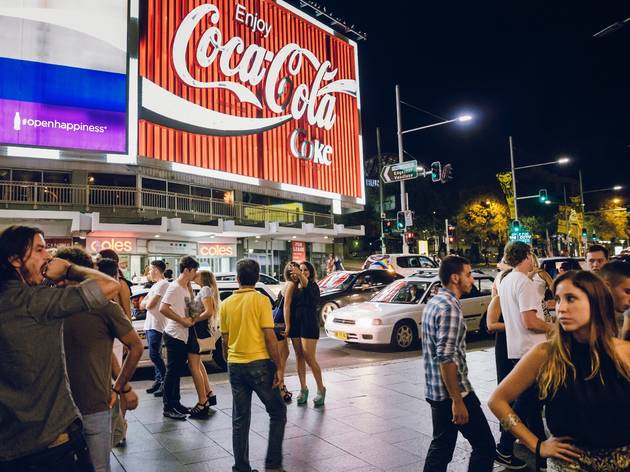 Photograph: Daniel Boud
"Vivid reaches our Kings Cross neighbourhood with a number of activations, the most prominent being the colourful light show of the iconic Coca-Cola sign. You can get a perfect view of it from our Balcony Bar or Rooftop and this year it was incredible."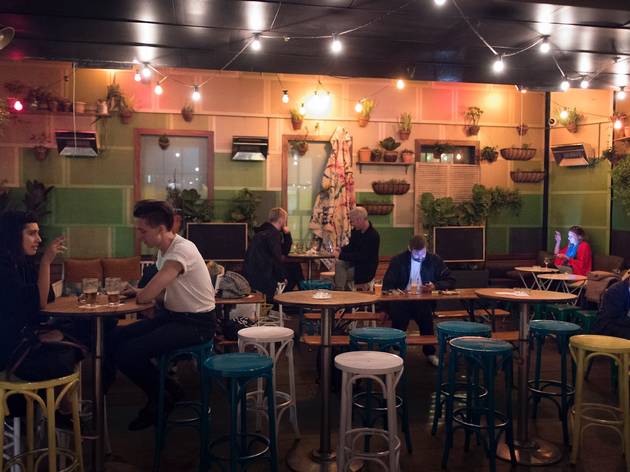 "These are our neighbours just over the tunnel. It's such a beautiful little pub with such a big, big heart. It's always been the loungeroom of Darlinghurst."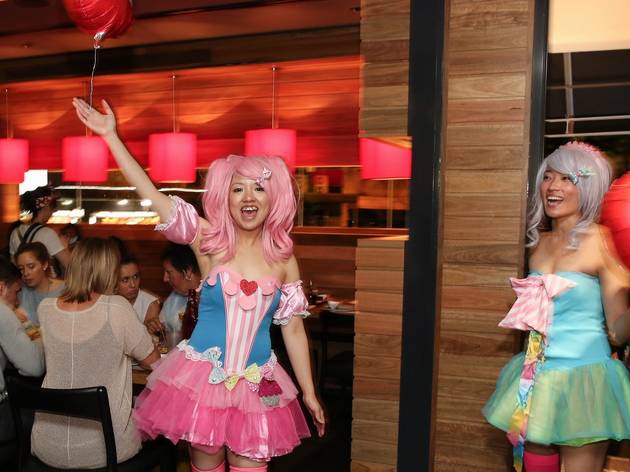 "They bring a unique Japanese dining experience to the area. They pour sake for you and yell like crazy in Japanese – it's really fun."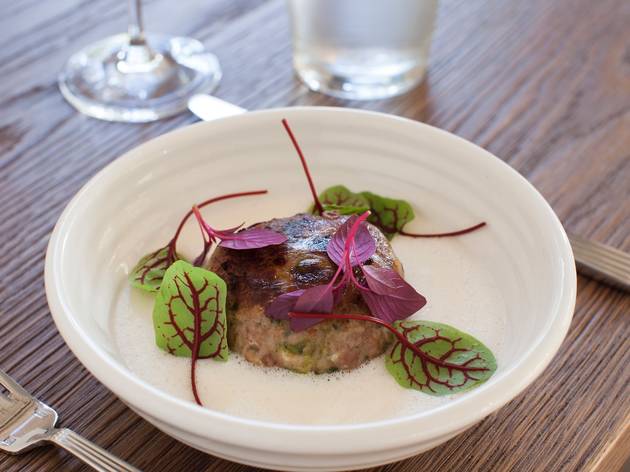 "One of my favourite restaurants in Sydney. The Saganaki cheese is to die for."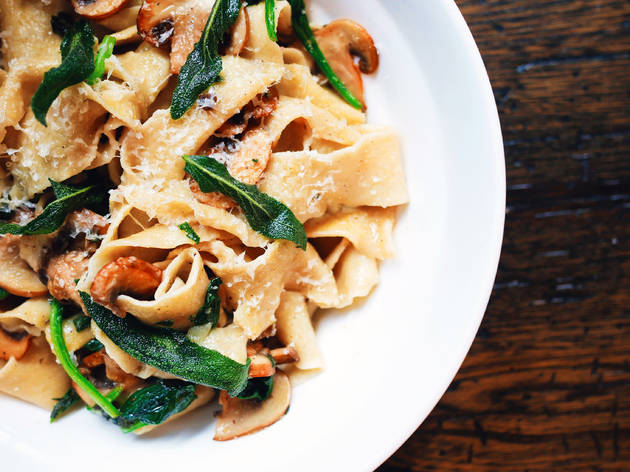 "It's still going strong. I used to go in there for lunch all the time. Everyone knows it, it's cheap and massive – you can always get a seat."