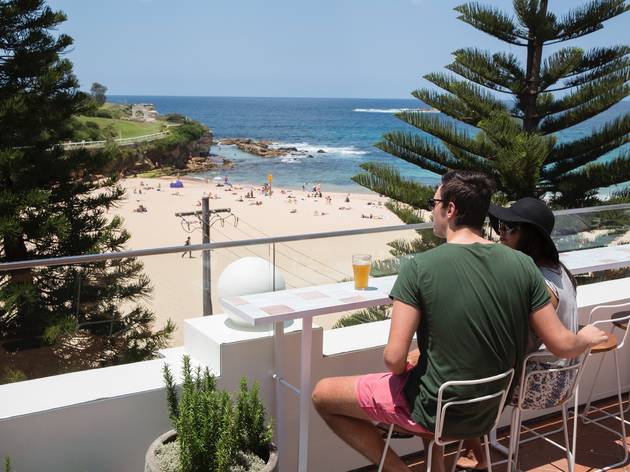 Beachside pubs in Sydney
Once you've got your gills wet, shake the sand off your feet and duck into one of Sydney's beloved beachside watering holes for some well-earned bevvies
Nothing makes you feel like a kid again like body surfing and generally frollicking in the sea, but the best part about not being a kid is that afterwards you can mosey over to the nearest pub, order up a cold beer, a plate of fish and chips and really let the salt soak into your skin.
Only a short stroll from the sea
Fancy a dip first?
From the biggest stretches of sand to the smallest sheltered coves, check out our guide to everything Sydney's shores have to offer.