The best bars for drinking alone in Sydney
These excellent Sydney bars are just as much fun when you're flying solo as when you have your party posse with you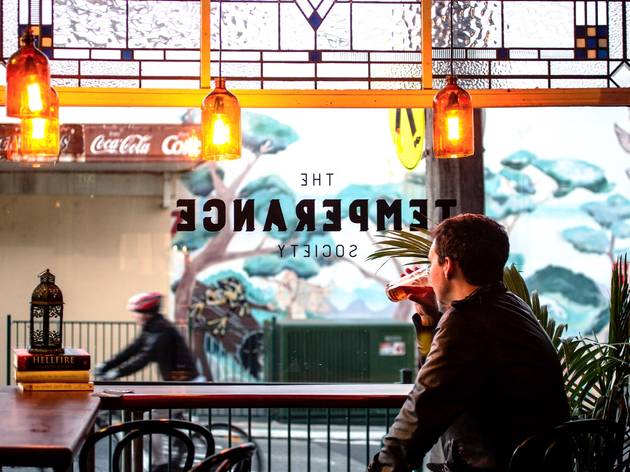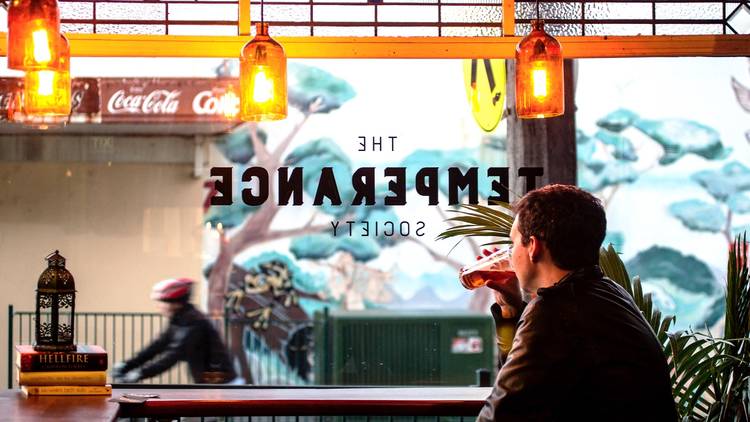 We're not talking about down in the dumps boozing, but there are some days when you just want to treat yourself to a little alone time with a five star drink and a little bowl of salty snacks. Or maybe you clocked off early and need to kill some time before your normal drinking buddy arrives. Whatever the reason, we're big fans of a cheeky bevvy when flying solo, and this is where we like to get them.
If you want a little alone time with a cocktail, a toastie and maybe a cult cinema classic later on, this subteranean cinema bar is the perfect spot. Small enough to feel cosy, but still personal-space friendly.
Read more
The name may suggest somewhere you'd get shanked but it's all class at this Darlinghurst cocktail bar where time stands still but the drinks keep flowing.
Read more
This is where we go to have a chat from a bar stool downstairs or curl up on an upstairs couch like a house cat, scarf down never-ending bowls of buttery, spiced popcorn and drink a big ol' glass of pinot.
Read more
Downstairs is always packed with Summer Hill locals showing mad love for their resident small wine bar, but upstairs has a library nook with plenty of books and comfy chairs.
Read more
It'd be pretty disappointing if you rocked up to an Irish whiskey bar and you didn't receive top class chat over the bar, but you're in no danger of that sad fate here. Post up at the bar and prep your best animal friendship stories.
Read more
You'll get a full-blown vinous education each time you take a seat at the long marble counter at this Paddington wine bar. Learning has never been so delicious.
Read more
More solo Sydney adventures
There's an art to hanging out by yourself. At worst, you'll end up sitting on a park bench staring wistfully at passersby. At best, you'll enjoy a marvellous escapade where the only person calling the shots is you. Make time for yourself and try out Sydney's best adventures for one.
Read more