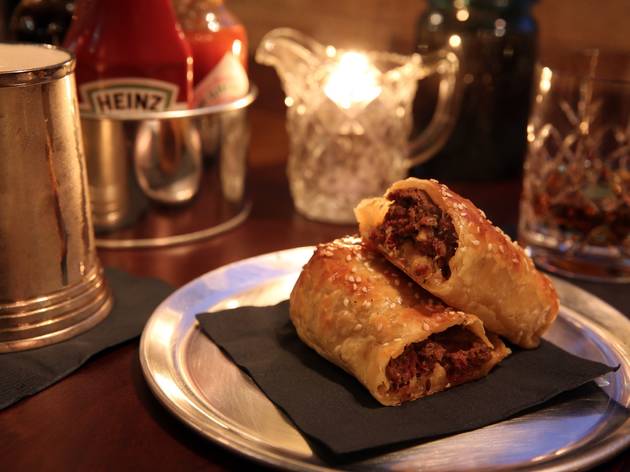 1/10
Photograph: Anna Kucera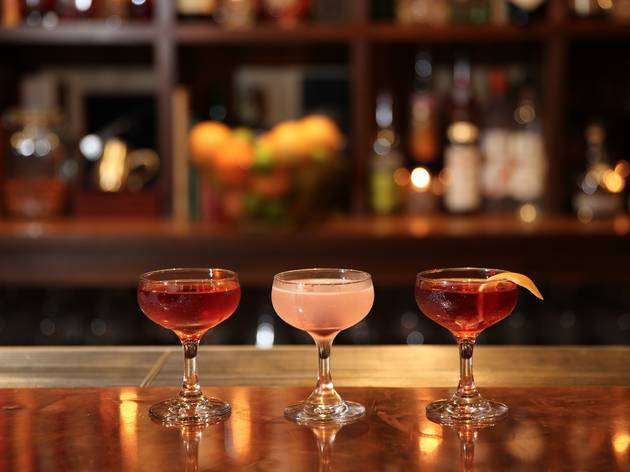 2/10
Photograph: Anna Kucera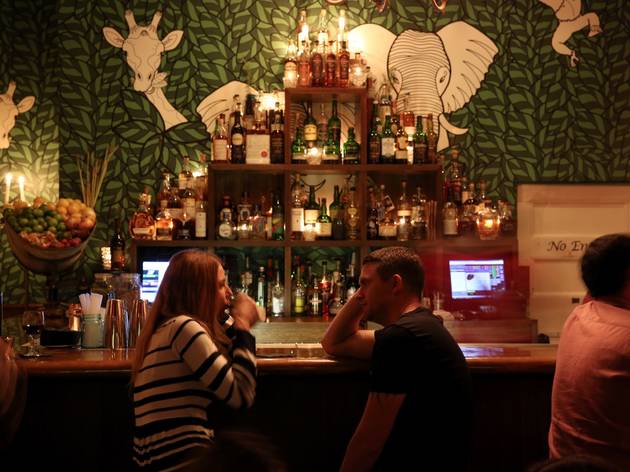 3/10
Photograph: Anna Kucera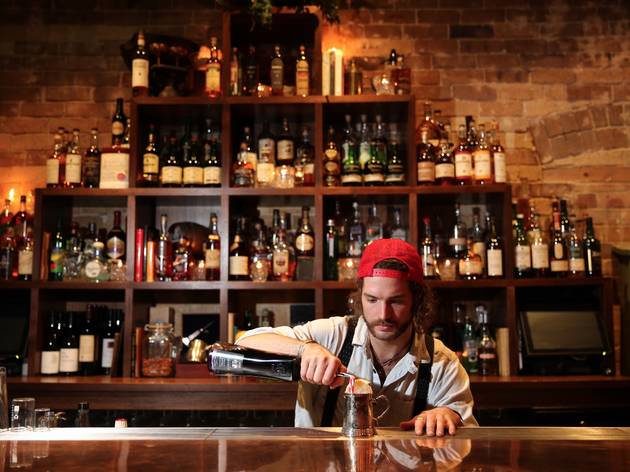 4/10
Photograph: Anna Kucera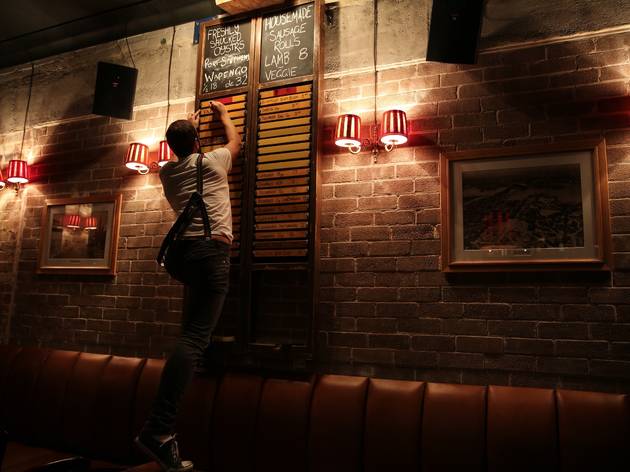 5/10
Photograph: Anna Kucera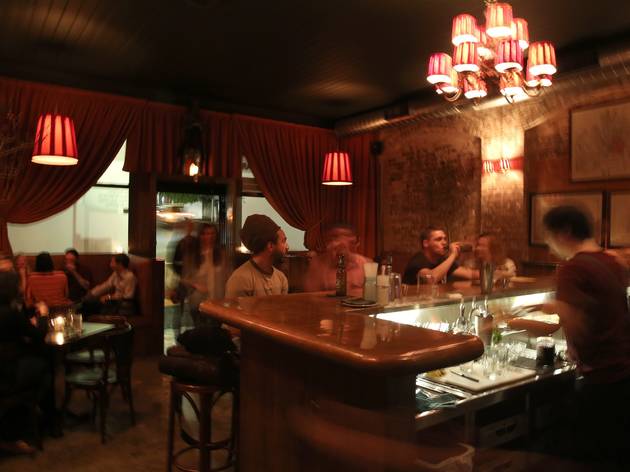 6/10
Photograph: Anna Kucera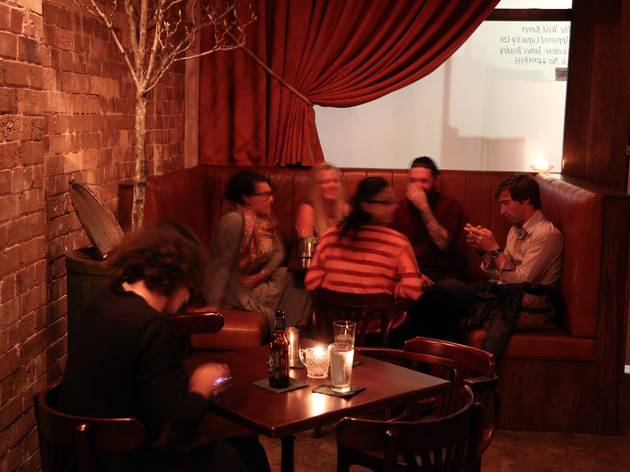 7/10
Photograph: Anna Kucera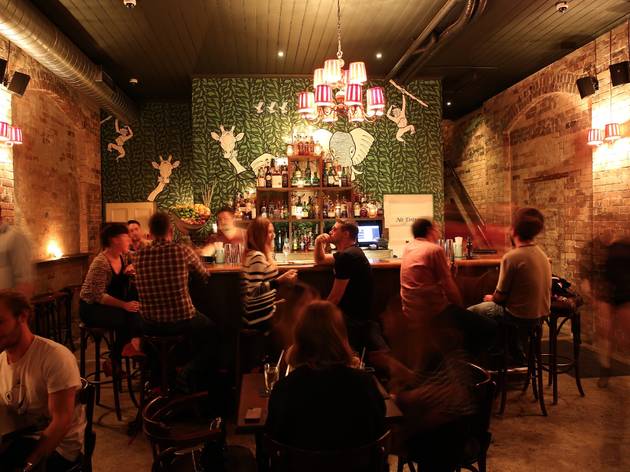 8/10
Photograph: Anna Kucera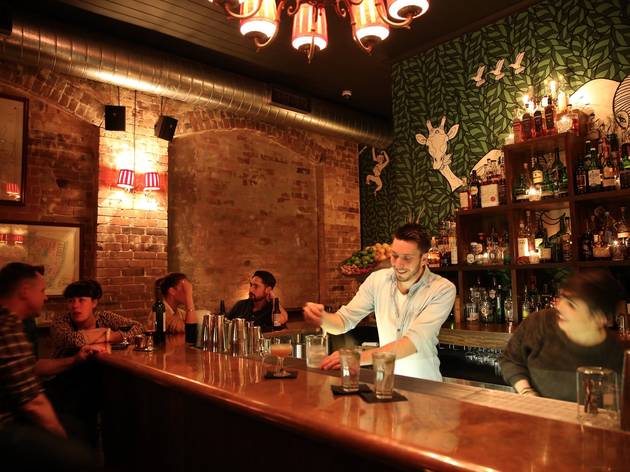 9/10
Photograph: Anna Kucera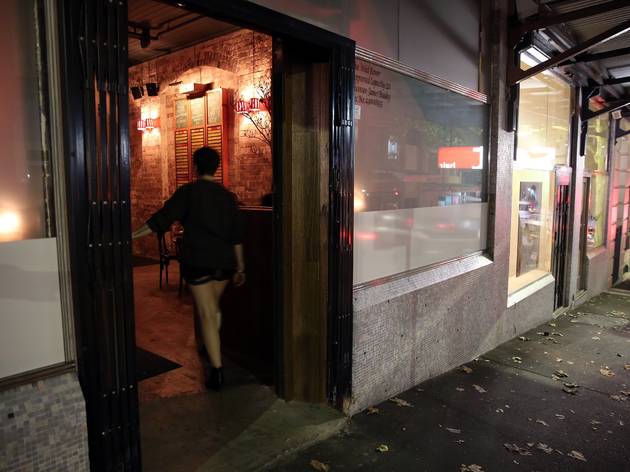 10/10
Photograph: Anna Kucera
Time Out says
This hidden whiskey den is probably Sydney's worst-kept, and best-loved secret spot
Sydney doesn't downplay its assets. The demand for photos of Bondi Beach is so great that it requires a dedicated gallery; the harbour is the ultimate artists' muse, and people pay well north of $100 to climb the bridge just for a better view. But Sydney has plenty of secrets too, and one of our favourites is a compact, two-story jungle whiskey bar with an Irish accent hidden in Surry Hills.
The Wild Rover is one of those bars that people like to think of as their personal hideout. A rough day is swiftly mended by a pewter tankard of Guinness, a round of oysters or a juicy, flavoursome lamb sausage roll cooked to order. And that brings us to the end of the snacks menu.
By contrast you'll run out of cash before you get to the end of the cocktail list, so we recommend starting at the end and working your way backwards, which will allow you to kick things off with an Irish Penicillin. It's a cold-busting lug of Irish whiskey mixed with fresh lemon juice, honey and ginger, plus a nip of 16-year-old Lagavulin to smoke out any lingering bad vibes. First the cure, then a lift from the carousel of dark, sweet and roasty flavours in the Cold Drip Suburban that blends Tennessee whiskey, dark rum, port, walnut bitters and cold drip coffee.
Lime, mint and apple juice with gin and agave is as fresh as a new day, though we're not sure about calling it the AA Meeting. If your palate needs a reset, look to the Italians for the bitter wash of an Amaro Montenegro or Campari with soda that will leave your tongue squeaky clean.
Drinking at the Wild Rover is kind of like being a member of a secret society, only without the hazing and awkward robe wearing. You'll find the door behind a security guard looking like he's just chilling on Campbell St, and each time you slide it back it's like entering an Aladdin's cave full of good times and ace drinks. There's not much space for posturing bullshit – in fact there's not much space generally, especially on a Saturday night when both levels are jam packed with low-key inner city types who know a little about single malts and are keen to know a lot more.
Though the walls sport what look like mural-sized jungle colouring book prints, the tunes swing Celtic and there's good craic over the bar – they've taken the idea of Irish hospitality to heart. Stop by on Tuesdays for Trivia, or clock off early for dollar oysters, or lob in for a whiskey whenever the spirit moves you. Any excuse will do.
Time Out Awards
2014Hot Talent Award
Details
Address:
75 Campbell St
Surry Hills
Sydney
2010

Price:
$10-$50
Contact:
Opening hours:
Mon-Sat 4pm-midnight
Best selling Time Out Offers