Where to watch the grand final
Where to watch the big game on grand final weekend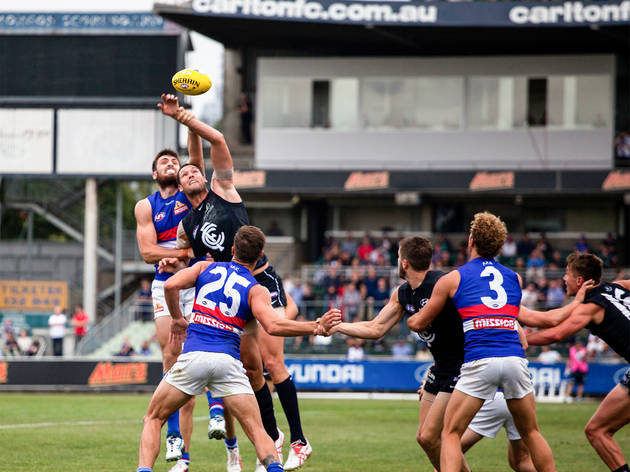 Whether you're barracking for the Bulldogs or the Swans, or more interested in seeing the Storm grin the Sharks into the turf, grand final weekend is like Christmas for sports fans. Teams have put their bodies on the line all season to get to this point and now the ulimate decider for both the AFL and the NRL will happen in 48 straight hours, crushing the spirits of some and showering the winners in glory. It's going to be a stressful weekend, which is why you need someone to be taking care of the hot eats and cold beers while your eyes remained glued to the big screens at these great venues screening the grand finals this long weekend.
Want to keep the celebrations going?
Here's where to go when 1.30am rolls around and the city is turned into a ghost town. Because no one wants to be caught out during lockouts.
More to explore