It's 35 degrees outside today and we all just need to chill out somewhere cool – and we mean cold, ice cold. If you're reading this in an air-conditioned office, make a detour to one of these places before you leave to that sweatbox of a place you call home.
1. Visit Sea Life Sydney Aquarium's Penguin Expedition. Hop on the short ride through the subantarctic landscape and you'll cool right down.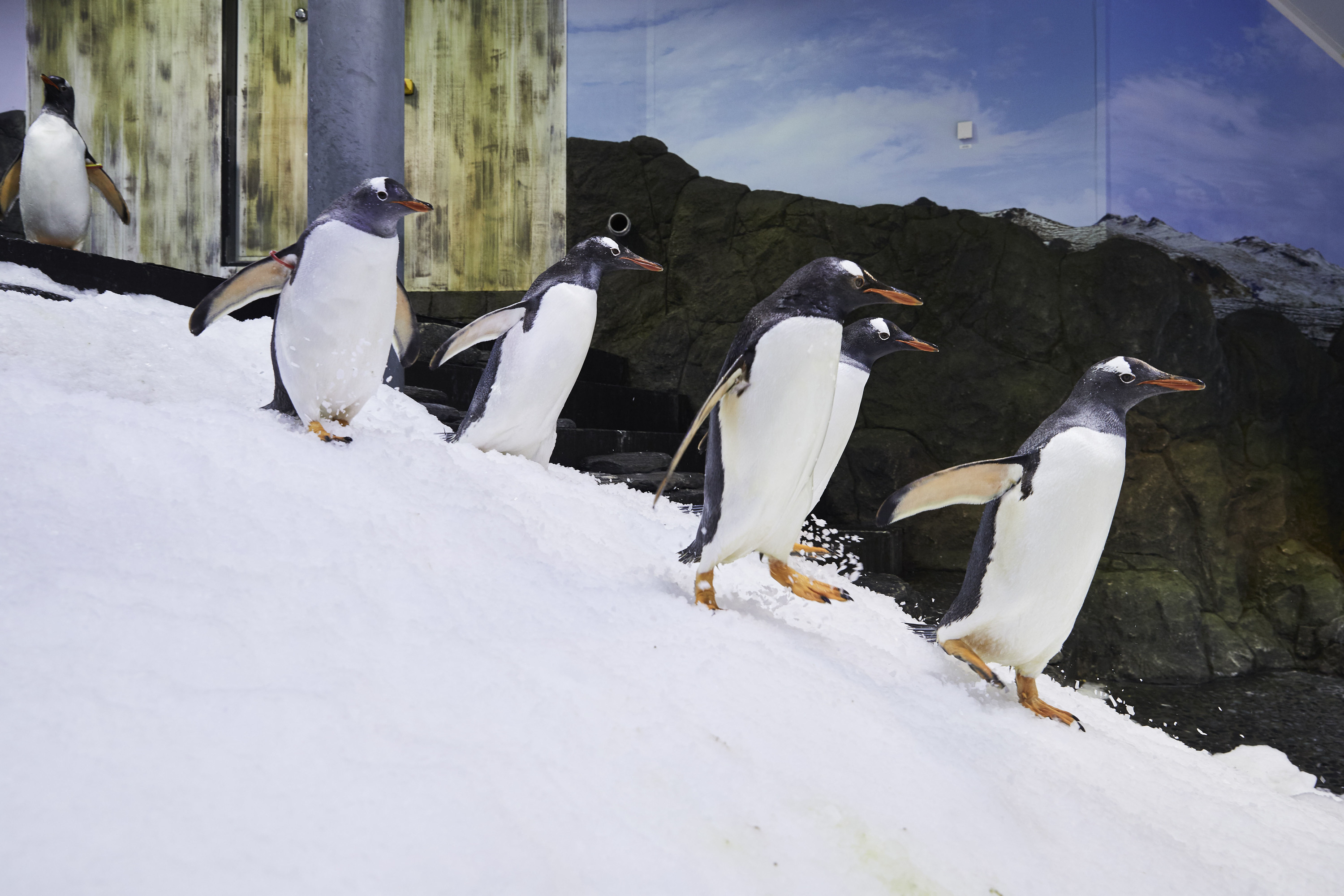 2. Strap on your skates at Macquarie Ice Rink. It's open every day and night and spectators can chill out on the sidelines free of charge.
3. Spend way too long deciding between beers in the walk in fridges at Dan Murphy's. Drinking beer is a totally legit way to cool down. *See also: dips fridge at Harris Farms and ice chutes at the Fish Markets.
4. Ride the fiercely air-conditioned Light Rail to the Tramsheds. There you'll find an icy cold supermarket, plenty of dinner options and Gelato Messina. Win-win!
5. Pretend to buy really posh meat at Victor Churchill. Spend 15 minutes in there and you'll probably need to buy pack of sausages, but we think that's a fair trade off.
6. Linger over a rum cocktail Lobo Plantation. It's a deliciously air-conditioned bunker of a bar.
7. See a movie at Hoyts Lux, Dendy Lounge or Event Gold Class. They keep it so cold in there you need a knee blanket even in the middle of summer. Plus, you can order snacks delivered to your seat.
8. Stand in the super chill cheese fridge at Fourth Village Providore. While you're there, get a tasting of the raw milk Roquefort.
9. Go to the library. From 11 January, the State Library, and other Sydney major arts and cultural venues like the Powerhouse Museum, will be open late every Wednesday night throughout summer – and they've got air-con.
10. Visit the cold, dark exhibition, Scent of Sydney. Sydney Festival's free exhibition is at Carriageworks and you can hang out there as long as you like.
Find more ways to cool down in Sydney, including the best outdoor pools, the best places to get gelato and the best cinemas in Sydney.