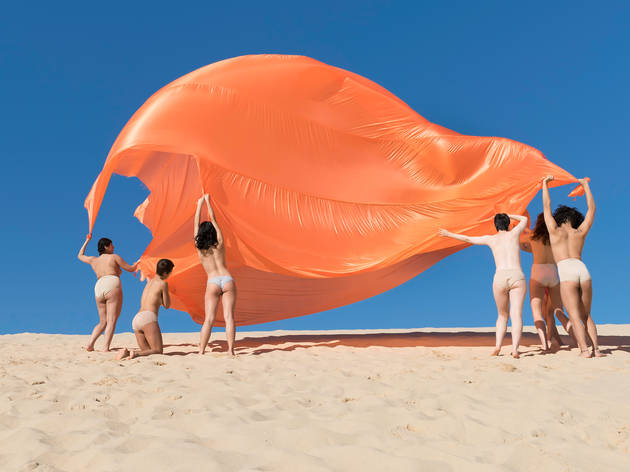 Head to the beach via an exhibition this week
Posted: Wednesday October 4 2017, 5:37pm
Welcome to the 39th guest blog post of Time Out Sydney's 52 Weeks of #SydCulture 2017 challenge! October's culture selector is Nerida Ross: Arts and Culture EP at FBi Radio, and the producer of Two Up talks and the after pARTY series. Every week in October, Nerida will be telling us what she loved the week before. Think of it as your recommendations for this week, from someone who sees a helluva lot of arts and culture. Over to her.
As we move into the warmer months, the dilemma facing many Sydneysiders is: "Do I participate in our city's creative culture, or do I go to the beach?" The question is particularly pressing now daylight savings has clocked over and the days feel longer. I think the clear answer is: more daylight = more time for activities! And that's why I'd like to unofficially title October "Sydney's Art Month". There's heaps to see!
First off the block is Underbelly Arts Festival. Underbelly Arts is self-described as Australia's 'boldest' contemporary arts festival and I would 100 per cent agree. It's a place for emerging artists to realise their most ambitious work. What makes it particularly special is that in the weeks before the festival you can go behind the scenes and see the works in development. It's called the Lab, and it continues Tuesday-Thursday nights this week.
Underbelly Arts doesn't do things by halves, and when artists are given the opportunity to realise their most ambitious project, turning the entire campus of the National Art School into their playground, things scale up. At this week's Lab, Amrita Hepi, Prue Stent and Honey Long blew up their giant burnt-orange inflatable for the first time, and it expanded through the courtyard of NAS and five metres into the sky. Come the weekend, Underbelly Arts Festival audiences will be able to walk inside it, as if entering the giant blanket fortress of their childhood dreams. (Long and Hepi, and performers Viola Ida, Jamaica Moana and Winnie Dunn, will also perform in the structure: Sat Oct 7 at 2pm, 5pm & 8pm; Sun Oct 8 at 1pm & 4pm).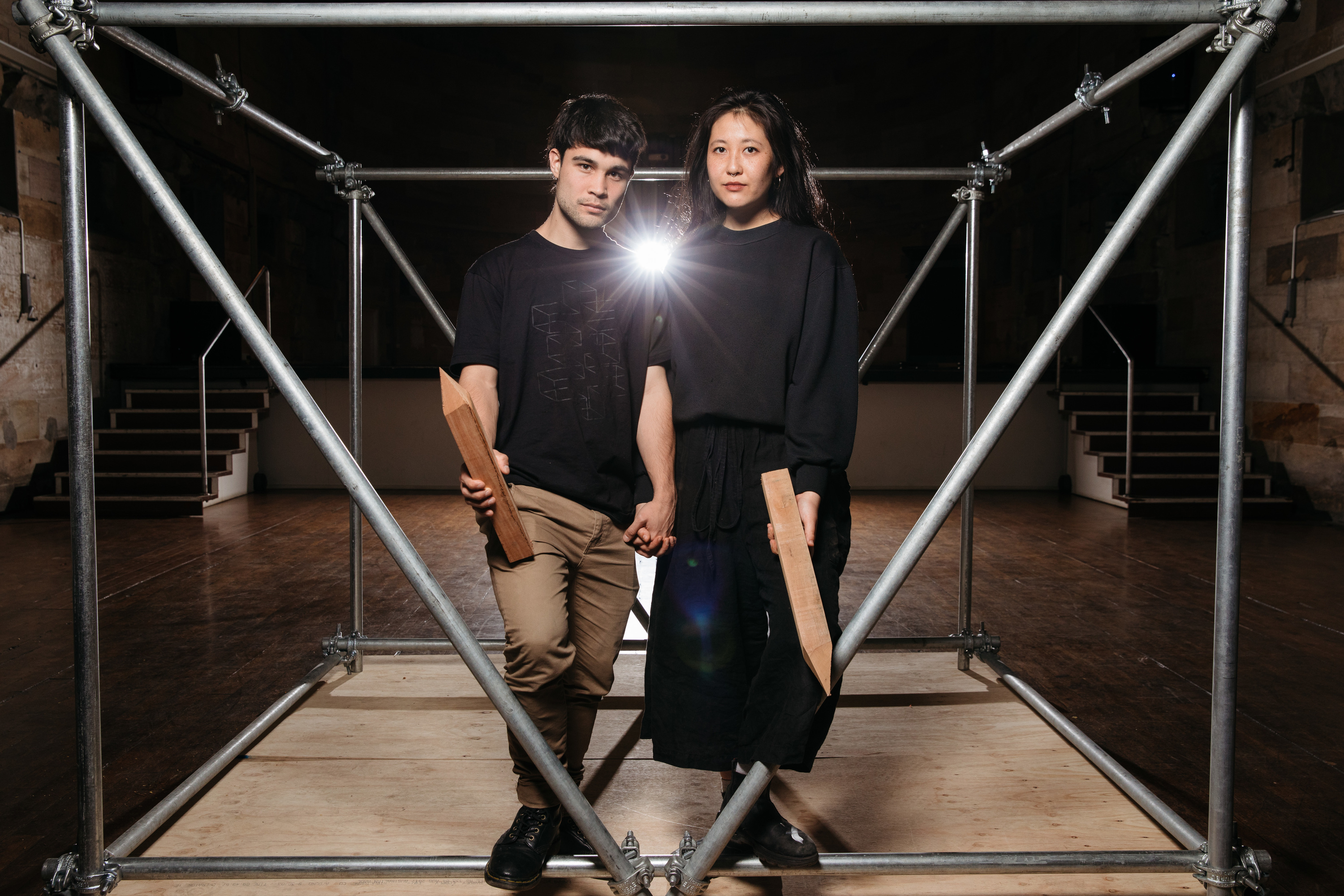 We also got a sneak peek into a rehearsal of Eugene Choi and Marcus Whale's performance piece, Praise! (showing Sat Oct 7 at 3.45pm & 6.55pm; Sun Oct 8 at 4.20pm, in the Cell Block Theatre). They have created a faux ritual that involves a community choir, four double basses and a human-sized scaffold. The work that goes into these projects is massive, and the final results, on show this weekend, are going to be epic.
I scaled down a little, and popped into Cold Cuts: an unassuming gallery in the Petersham garage of curator Talia Smith. The exhibition space is about a third of the size of the Underbelly inflatable, and stacked with 36 artists. The current exhibition, Could All This Be It, curated by New Visions (Kieran Butler and Katherine Rooke), aims to present a snapshot of contemporary photography.
There was energy about this show. It was unrestricted and risky. The works were nailed sporadically along temporary wooden beams and screens leant against the walls. Even leaving aside the radical presentation, the works really did push the boundaries of the medium: there was everything from digitally-printed chiffon by Lillian Burrows to human-sized cardboard cut-outs by Amy Clare Mills.
While these two exhibitions are not of comparable size, funding or profile, they both remind us of a very important thing: Sydney artists have great ideas, and young artists are doing cool stuff. So on the way to the beach, stop in to an exhibition.
Underbelly Arts Lab runs Tue Oct 3-5 from 6pm at the National Art School.
Underbelly Arts Festival Opening Night takes place Fri Oct 6 from 6pm at the Cell Block Theatre (National Art School).
Underbelly Arts Festival weekend takes place Sat Oct 7 from 1-10pm and Sun Oct 8 from noon-6pm at the National Art School.
Read more about this year's line-up in our interview with festival director Roslyn Helper.

While you're here, check our 52 Weeks of #SydCulture challenge, and let us know what you're seeing/loving on Instagram via the hashtag #SydCulture.
Share the story