Welcome to the 36th guest blog post of Time Out Sydney's 52 Weeks of #SydCulture 2017 challenge! September's culture selector is Abdul Abdullah, a four-time Archibald Prize finalist and photomedia artist, and co-host of FBi Radio's Canvas program. Every week in September, Abdul will be telling us what he loved the week before. Think of it as your recommendations for this week, from someone who sees a helluva lot of arts and culture. Over to him.
Dear lovers,
The sun is out, love is in the air, it's dating season.
But what if you're like me and you can't swim and you're allergic to grasses?
Worry not friend, these date ideas have you covered.
Idea 1: the Paddington gallery circuit.
Maybe your first date was ok, but you let slip you didn't know if haloumi was a cheese or a meat, and you think they might think you're stupid. It happens to the best of us. Take your date for a walk down Hampden Street in the fancy end of town. Start with Martin Browne Contemporary: two storeys of exhibition space, currently showing A.J. Taylor and Sue Ryan. A little way up the street, on the corner of Roylston Street under the shade of a big Moreton Bay fig tree, is Sarah Cottier Gallery, which is currently showing a new body of work by painter Gemma Smith. Taking your date here will prove you're not stupid. Pro tip: Use words like 'subtle' and 'gesture', and say 'hue' instead of colour. Whoever you're with will think you're a brain.
Lastly on this walk, turn right down Soudan Lane to find Roslyn Oxley9 Gallery. I don't know what the '9' is about, but the gallery shows some of the best art in Australia. At the moment there is a crazy good show by Patricia Piccinini. TripAdvisor gave it 4 stars!
Idea 2: the Chippendale gallery circuit.
I don't want to tell you how to live your life, but if you're going to do this one it's probably best to start at Pompom. Right now you'll catch shows by Gary Carsley and Deb Mansfield. These guys do fun openings on the first Wednesday of the month; there are good community vibes. The second stop will definitely impress a date, especially if they've never been there before: White Rabbit Gallery. This private museum houses the tip of the gigantic iceberg that is Judith Neilson's collection of Chinese art. There is always something to see.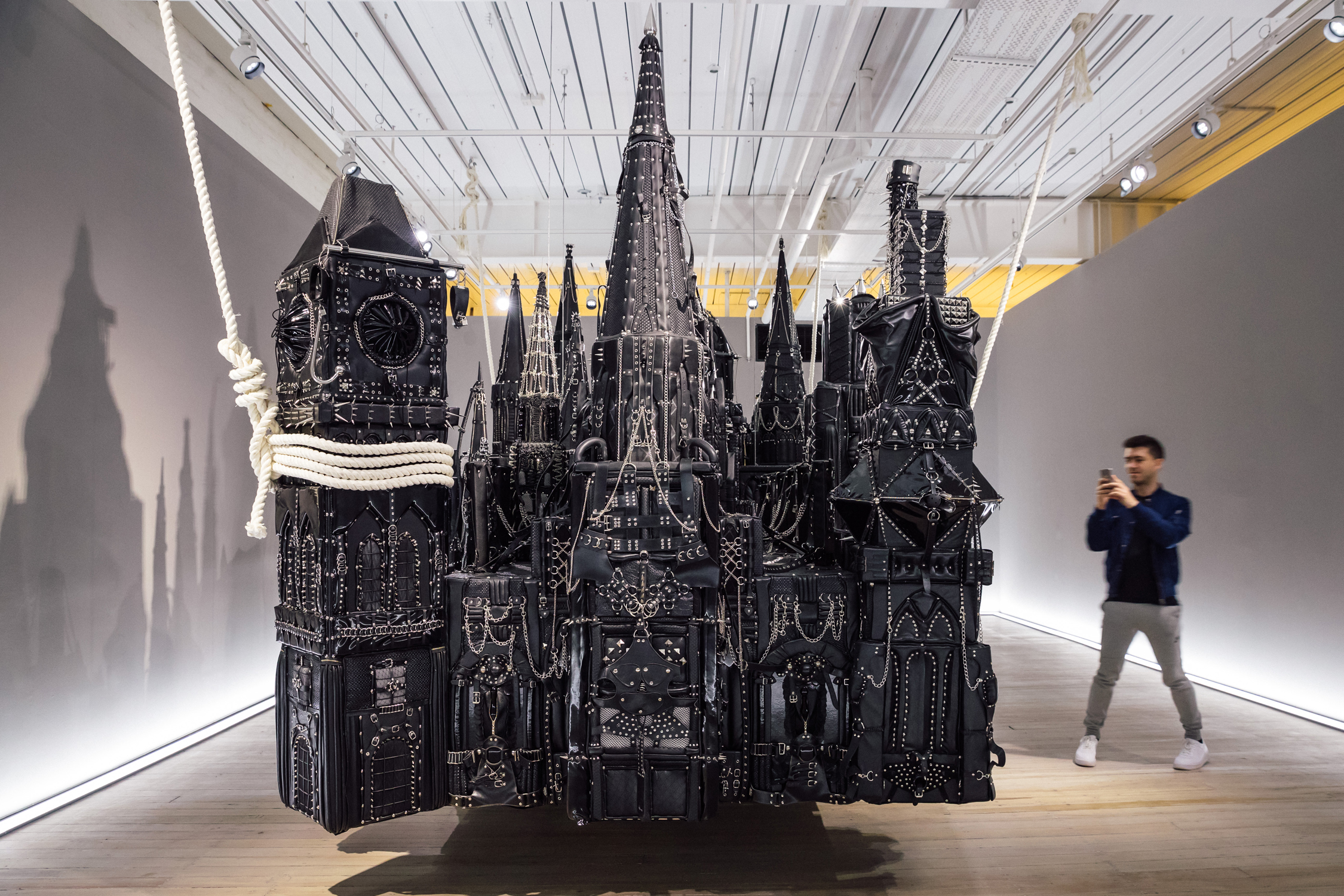 The last stop is the trickiest to find, but will probably give you the most cred: Wellington St Projects, tucked in a little courtyard in the heart of a complex of art studios (use Google maps). This artist run initiative just wrapped up a terrific group-show curated by Elyse Goldfinch; next up is an exhibition of work by Brisbane-based painter Simon Degroot (opening September 27). From there you could grab something to eat at Spice Alley, or grab a beer at the Gladstone, or visit my favourite petrol station Malaysian/Chinese Restaurant: Michael's (70 Regent Street). TripAdvisor: 4 stars. Date sorted.
L8rz lovers
Abdul
While you're here, check our 52 Weeks of #SydCulture challenge, and let us know what you're seeing/loving on Instagram via the hashtag #SydCulture.
Check out our hit list of the top ten things to eat at Spice Alley – then hit up the best art in Sydney this month.