Sydney's best party crews
Meet the groovers, shakers and merry makers behind Sydney's best parties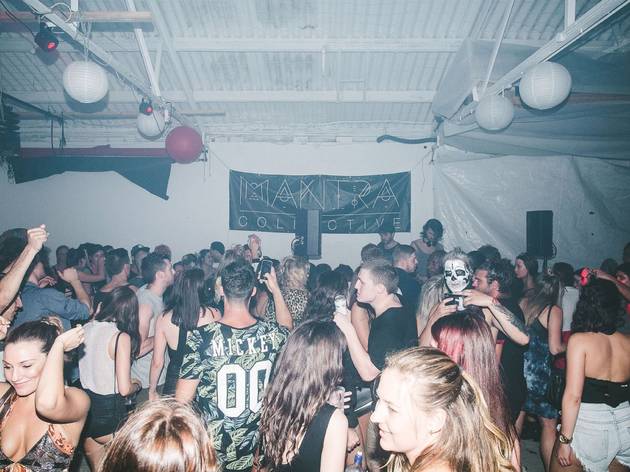 They bring world-class DJs and producers to our shores, host parties at pubs, clubs, carparks, warehouses, basements and rooftops, and make our music and cultural festivals pop with talent.
Whether you're gay, straight or somewhere in between, you'll have a heaps good time at one of Sydney's favourite queer and inclusive parties.

We sat down to have a chat with Heap Gay's founder Kat Dopper (pictured, top left, alongside her buddies from the Bearded Tit) to find more out about the project, its internet incarnation and her hopes for Sydney's queer scene in the future.
Read more
Meet Whitecat, Space Junk, Aboutjack and Antoine Vice, the lads behind the warehouse party-throwing, underground music contingent.

These boys are all about showcasing well-versed selectors from Sydney and abroad at their vinyl-only club night Black Gold and at their regular outdoor parties at the Factory Theatre.
Read more
This long standing Sunday sesh has become a favourite among techno heads, hospo workers, bender boys and industry folk a like.

Whether you want to get down at their day party at the Greenwood Hotel or party till the break of dawn at their night time edition at Home, SASH know how to kick on.
Read more
Whether they're making Sydney boogie until the sunsets at Summer Dance or until the sunrises at their club shows, Astral People will show you a good time.
Read more