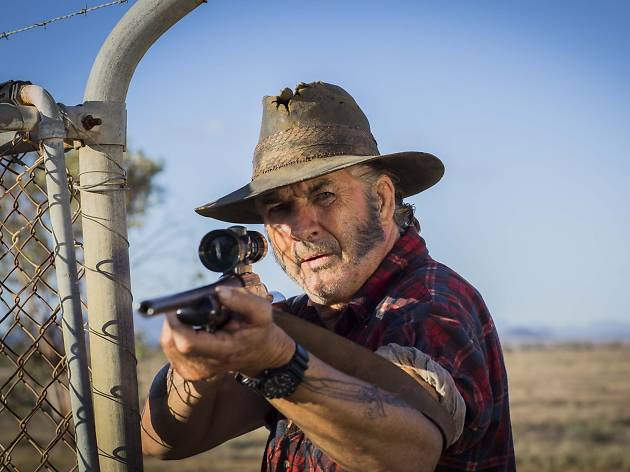 11 Aussie films to scare off tourists
Watch this sweaty handful of films that make Tourism Australia's job that little bit harder
More than a few trips Down Under have likely been inspired by depictions of this green and golden land on the silver screen. Some visitors come seeking a glittering stiletto, gliding through the dust, ala Priscilla, Queen of Desert. Others make the trip in search of Porpoise Spit, thanks to Muriel's Wedding. And who knows how many have been lured here by the true blue charm of Australia's eternal cinematic ambassador: ol' mate Crocodile Dundee.
However, there's another side to Australia's on-screen identity. This remote and untamed land, a place of wild and brutal beauty, has become a potent muse for filmmakers from the horror genre. Here is our pick of the most terrifying Aussie-made movies ever committed to celluloid.
Honourable mentions go to: Long Weekend (1978); Wolf Creek 2 (2013); The Last Wave (1977); The Loved Ones (2009); Hounds of Love (2016); The Cars That Ate Paris (1974); Patrick (1978); Van Deimen's Land (2009) and Cargo (2017).
If that was all rather intense, check out these stunning Sydney attractions and these calming hidden beaches to soothe your soul, Sydney style.
RECOMMENDED: The most epic hikes from Sydney.
The scariest Australian horror films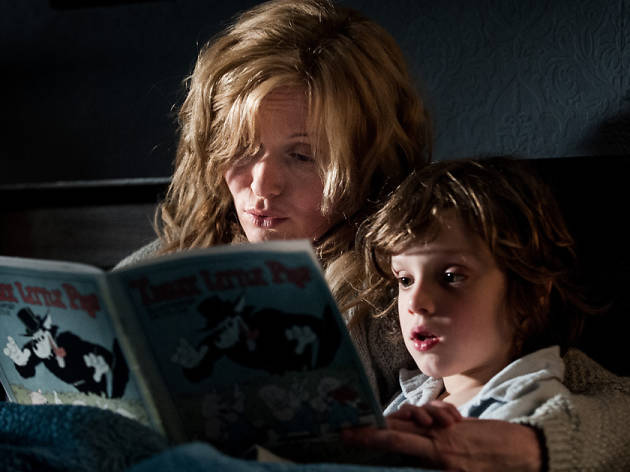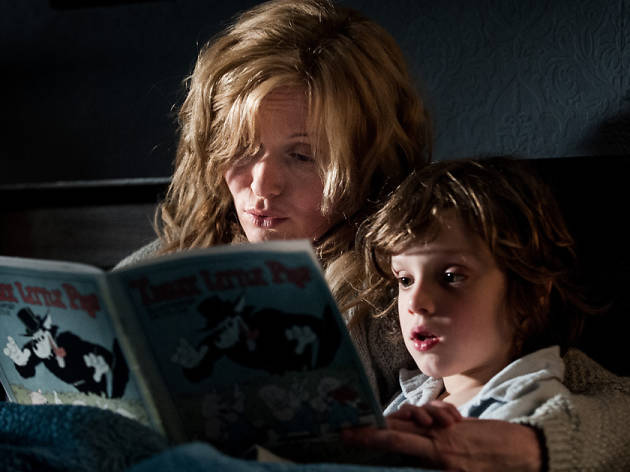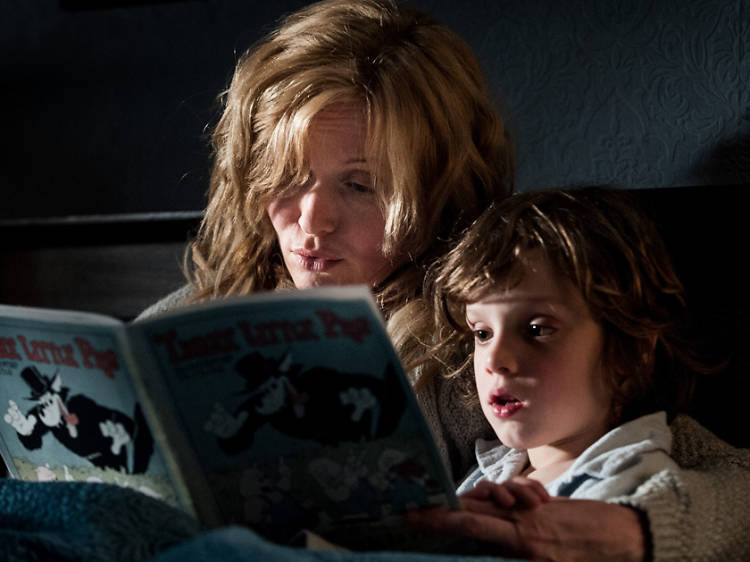 Photo: Courtesy of IFC Films
Who brings a children's book called Mister Babadook, rife with illustrations of toothy terrors peering around bedroom doors, into their home? The answer to that is left deliciously vague in this slow-building, expertly unsettling horror film, but it's probably safe to assume that it wasn't the broken family at the heart of the story. Amelia (Essie Davis), a tired-looking caregiver working in a nursing home, grapples with single motherhood in the wake of a catastrophic car accident that killed her husband while he was driving her to the maternity ward. Samuel (Noah Wiseman), the surviving child, now six, is stuck in his shrill phase, has a hyperactive imagination and is obsessed with building weapons.
These are precisely the wrong people to be reading dark bedtime stories, yet mysteriously, there's the book on the shelf. And there goes your peaceful night's sleep. Maybe the better question is: Who thinks up a film like The Babadook? Actress-turned-debuting-feature-director Jennifer Kent has the narrative chutzpah to show her entire hand in the pop-up story and then make us squirm as foretold events come true. Even more impressively, Kent doesn't shy away from Amelia's off-putting mental state, an internal battle between parental love and palpable resentment (young Sam will always be a reminder of her marital loss).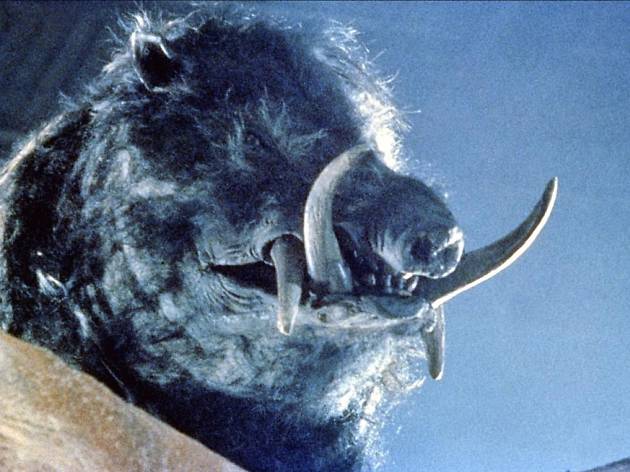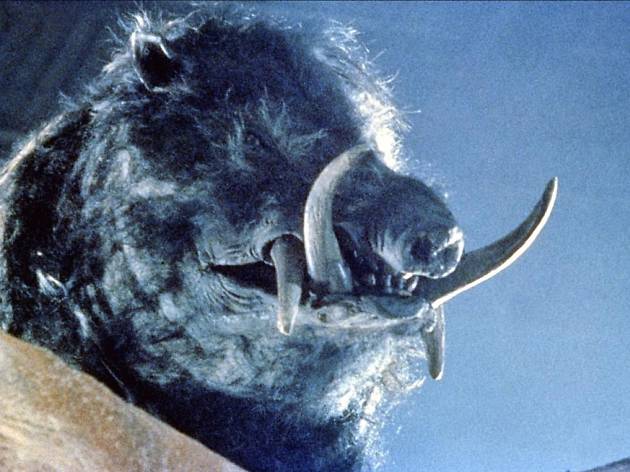 Photograph: Greater Union Film Distributors
Everyone knows that Australia is home to some pretty nasty critters: crocs, funnelwebs, great whites, dropbears. The ways in which nature can bite you on the arse are as numerous and varied as they are well documented. Something that visitors might not be expecting to have to worry about, however, are giant homicidal pigs.
Thankfully, Melbourne-born director Russell Mulcahy found time in between directing some of the 1980s' most famous and campest music clips to address this lack in essential outback survival knowledge and cook up this fun and visually startling cult classic. And it's surprisingly smart for a film about a boar the size of a kombi-van leading a squealing horde of pigs in a vendetta against the local populace.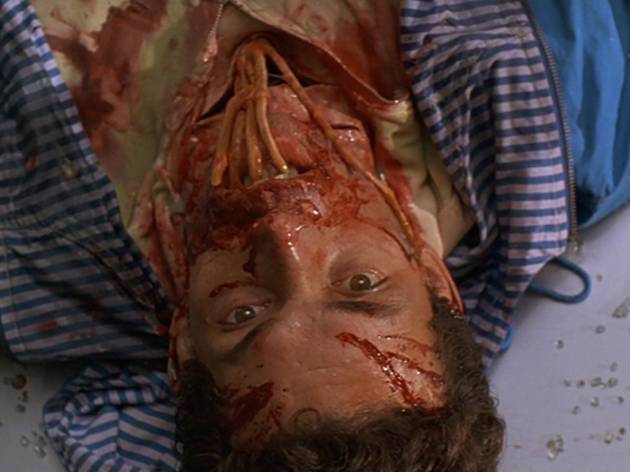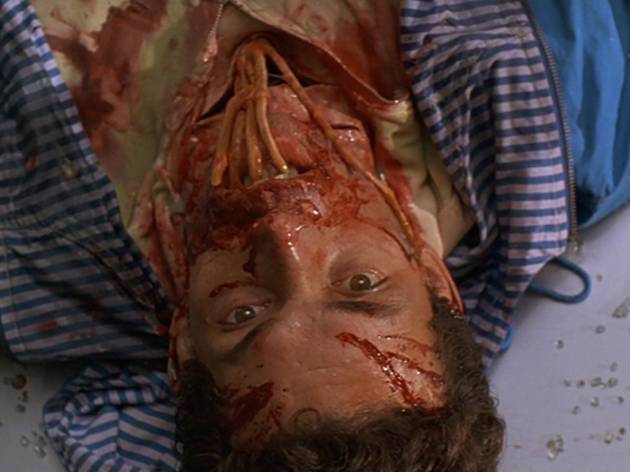 Photograph: 21st Century Film Corporation
Give a round of applause to Australia's entry into the very small and very sloppy 'melt' genre. These films may have been primarily a (thoroughly commendable) excuse for the special effects guys to see just how much latex and corn syrup they can shovel into a film before someone calls them on going that little bit too far over the line. But Body Melt manages to keep the viewer entertained during the parts where Melbourne suburbanites aren't turning into puddles of colourful gloop, too.
It's maniacally funny, has a killer electronic soundtrack and gets in many a dig in at the image-obsessed, health gimmick fixated culture of the pill-popping early '90s. If you have a strong enough stomach, this film is worth tracking down even if it's only to watch Ramsay Street's Harold Bishop gleefully throwing himself into the madness as a psychotic doctor.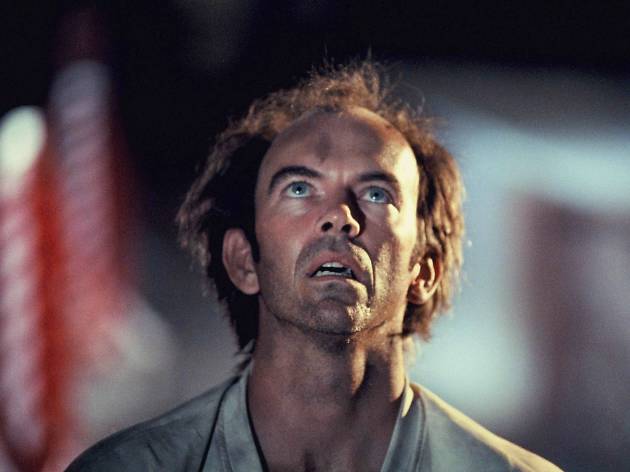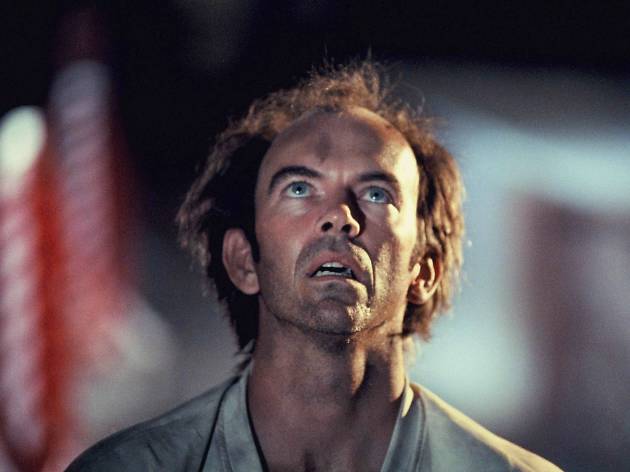 Photograph: Roadshow Entertainment
A film to make you glad that you decided to leave Adelaide and go to Melbourne, Bad Boy Bubby tells the twisted tale of a 35-year-old man taking his first steps into the outside world after having been confined to his room for his entire life by his abusive mother.
Bubby's darkly funny and oddly touching odyssey through the city of churches involves incest, murder and blasphemy, but it's the scenes of him 'playing' with his pet cat that really got people worked up. I'm pretty sure that isn't an animatronic kitty, and would be willing to bet that the words 'no animals were hurt in the making of this film' aren't to be found anywhere in the credits...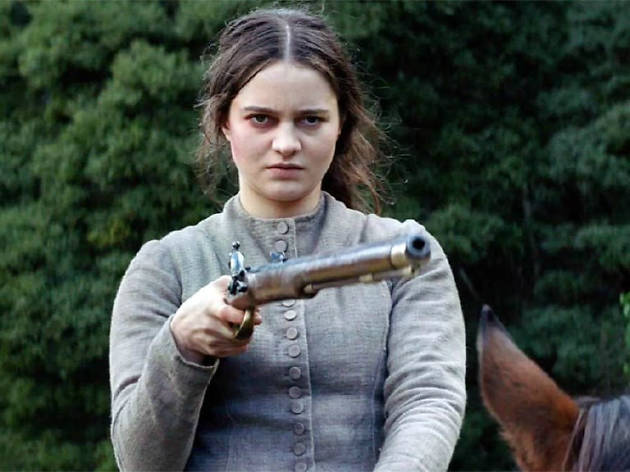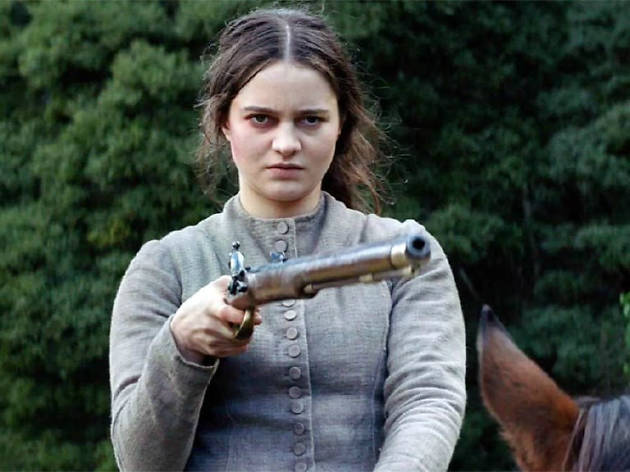 Photograph: Transmission Films
5. The Nightingale (2018)
File The Nightingale under good films that you will never want to watch again. The divisive factor of the new film by Jennifer 'The Babadook' Kent is undoubtedly the horrific, lengthy depictions of rape. Set in 1825 in Tasmania, the film follows Irish-born convict Clare (Aisling Franciosi), who has served out her sentence but is held in indentured servitude and awaiting her legal release by amoral British officer, Hawkins (Sam Claflin).
What this depraved character and his officers do to Clare and her family will leave your every muscle tense and all sense of hope extinguished. Clare subsequently enlists the help of Indigenous tracker, Billy (a remarkable performance by Baykali Ganambarr), and as a wary duo they pursue Hawkins and his men, who are headed north to the settlement that will become Launceston. The retribution Clare and Billy are seeking has complicated repercussions for both of them. The assaults suffered by Clare are not the only depictions of rape in the film: as the officers travel overground, they rape an Indigenous woman, a vicious reminder of the atrocities committed against Indigenous people. In terms of depictions of the savagery of the colonial era in Australia, The Nightingale is up there with The Proposition, Van Diemen's Land and The Chant of Jimmie Blacksmith.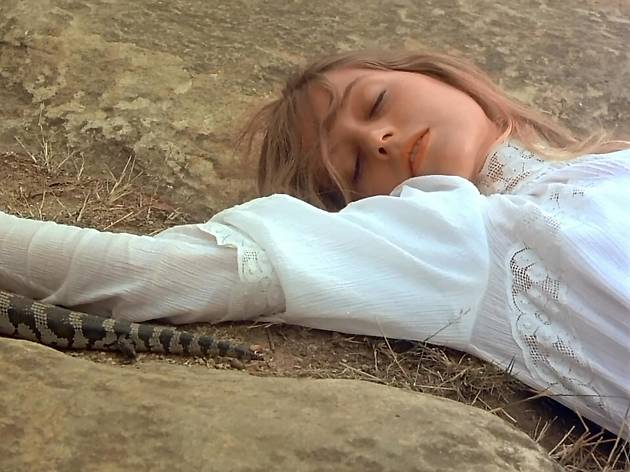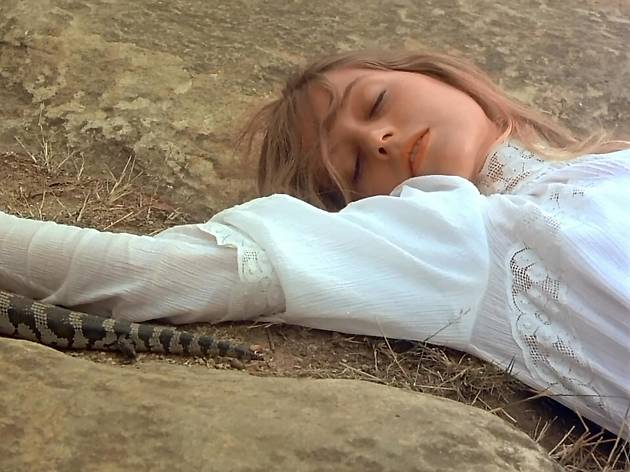 Photograph: British Empire Films
6. Picnic at Hanging Rock (1975)
As if rampaging bikies, killer fauna and Harold Bishop with a handgun wasn't enough to worry about, the villain here is a million-year-old volcanic rock formation. The dreamy feel and period setting of this film, which tells the story of the unexplained disappearance of several schoolgirls and their teacher during an outing to the eponymous rock, belies a creepiness that settles over the imagination and is difficult to shake.
Whilst the supernatural is never explicitly alluded to, the film does an excellent job of anthropomorphising Hanging Rock into a malignant, manipulative entity capable of stirring a weird fascination and repulsion in the impressionable young minds of those who wander too deep amongst its crevices and phallic peaks. Like the novel it was based upon, the film ultimately offers no real explanation of what happened to the girls, and is all the more disturbing for it.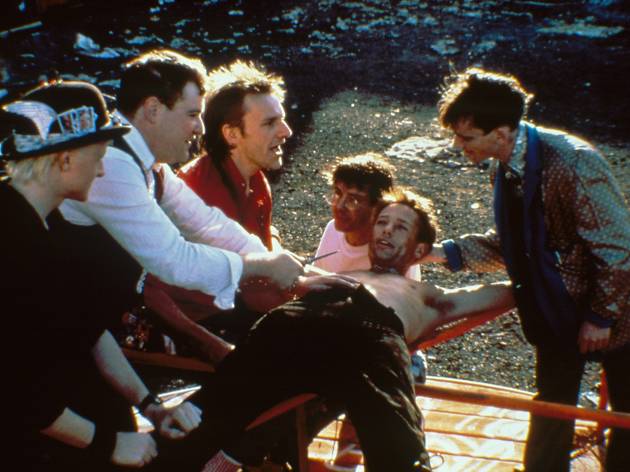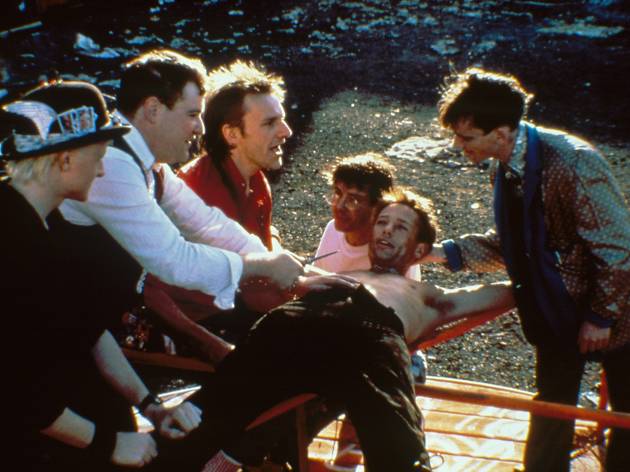 Photograph: New World Pictures
7. Dead End Drive-In (1986)
Lawless youth running amok and daring escapes from unusual prisons are two things that filmmakers in the '80s apparently couldn't get enough of, and this film combines both in a masterstroke of celluloid genius.

Problem teenagers are rounded up into a drive-in and left to their own devices. Attempts to keep them occupied with fast food, trashy television and Hunters and Collectors songs inevitably go tits-up and the movie lot is soon looking like an adolescent version of Mad Max. The whole mad mess is rather surprisingly based on a short story by esteemed Victorian novelist Peter Carey.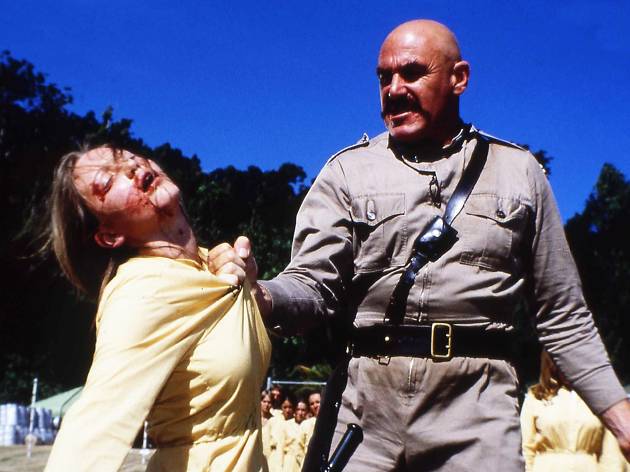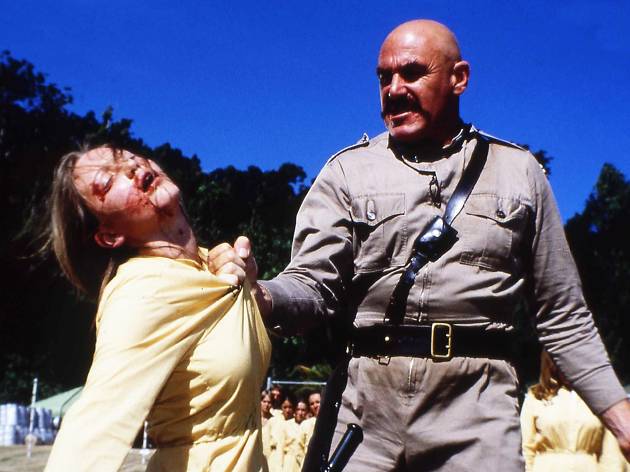 Photograph: Roadshow Films
Prisoners are hunted down and creatively murdered for entertainment in the bleak dystopian future that is Turkey Shoot. No, it's not The Running Man, it's a low budget but imaginative, bat-shit insane exploitation film notable for its ludicrously over-the-top gore and sheer number of Australian soap actors and actresses.

What it lacks in Arnold Schwarzenegger/Jesse Ventura cage matches it more than makes up for in crossbow wielding lesbians, severed limbs, top-hat wearing wolfmen and gratuitous nudie scenes in the shower block. Possessing the same crazy genius as Peter Jackson's Bad Taste, it makes modern day grindhouse imitations such as Machete and Planet Terror seem like anaemic shadows in comparison.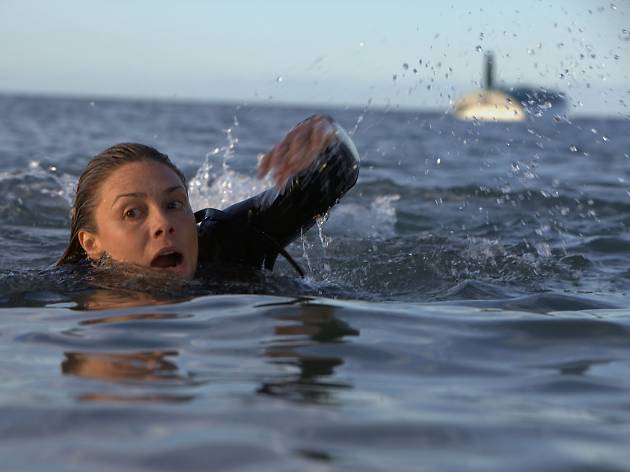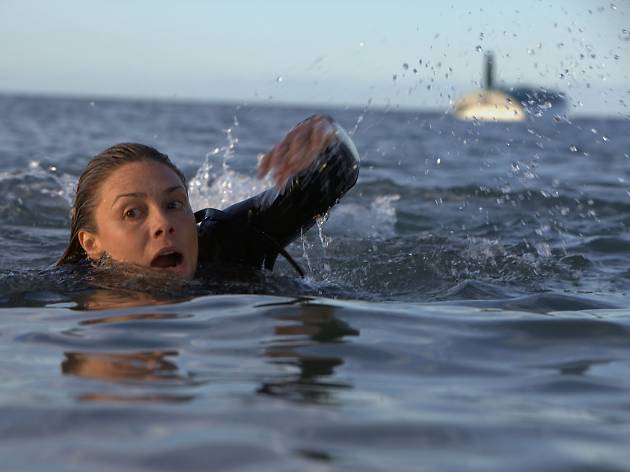 Photograph: Lightning Entertainment
Sharks: Australia has 'em in spades (those famous underwater scenes in Jaws were filmed off Adelaide, FYI) but it was only in 2010 that someone decided to make an Australian stranded-yacht-crew-getting-picked-off-by-a-great-white movie.
The characters in Andrew Trauki's film are as shallow as the water they're frantically paddling in isn't, but the actors (including Gyton Grantley) are good enough to make you feel their terror as the monster fish stalks and devours them one by one. Welcome to the famous Great Barrier Reef!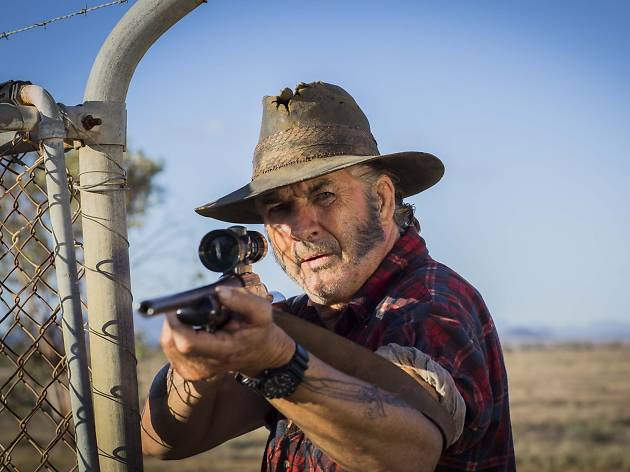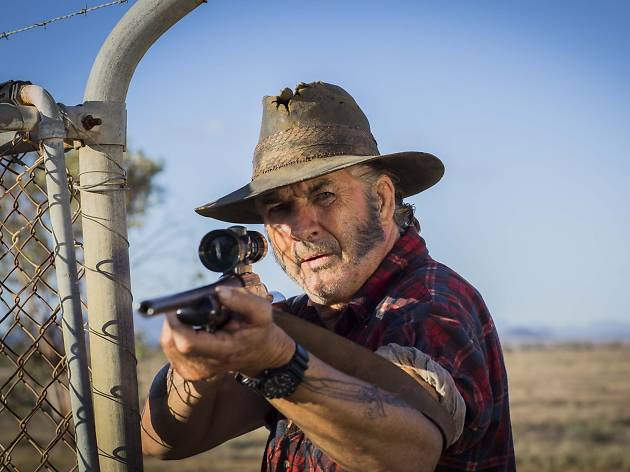 Photograph: Roadshow Entertainment
The bleak documentary feel, the senselessness of the slayings and the everyman mundanity of the antagonist in Greg McLean's shocking debut feature set the worms of doubt squirming in the brains of many a backpacker planning a road trip through the Australian outback. Nicely touching on themes explored in films such as Picnic at Hanging Rock and Jindabyne, it drops hints that the land itself holds a mysterious and not necessarily benevolent power over those that walk upon it.
It is also responsible for tainting a much loved scene in cinema: here the words "that's not a knife..." aren't followed by an affable bloke showing some New York street thugs who the boss is, but rather an affable bloke giving an explanation, then demonstration, of what a 'head on a stick' is.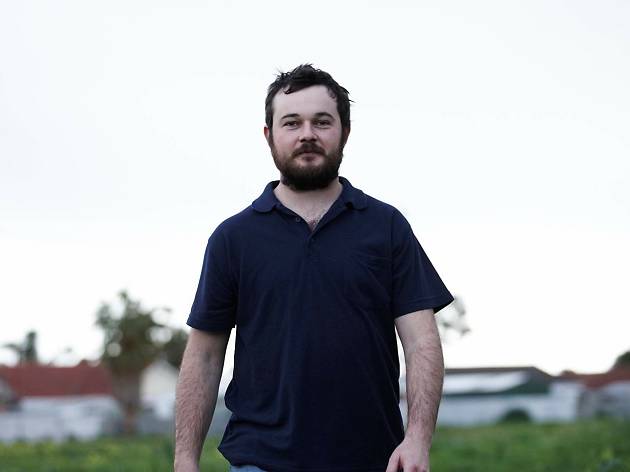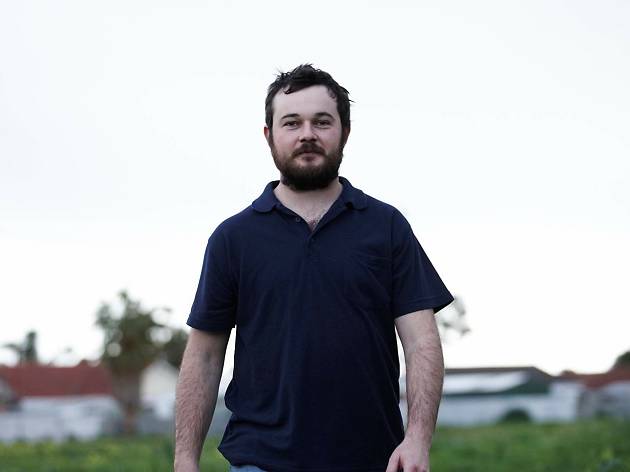 Photograph: Madman Films
All too believable in its depiction of the horrific Snowtown murders of the 1990s, Justin Kurzel's film has had viewers all over the country asking, is it too soon?
By showing how popular and likeable John Bunting (Daniel Henshall) was, and yet how utterly without remorse he went about torturing and murdering anyone he took dislike to, the film puts a question mark above the head of every seemingly friendly ocker bloke the unsuspecting visitor should happen to meet. Gourmet travellers, beware: in South Australia, it's not just the wine that ferments in barrels.
Keep scaring yourself on a spooky Sydney excursion
With open minds and willing spirits, we invite you to explore Sydney's most haunted sites. These former insane asylums, abandoned roads, converted gaols and chilly tunnels may not appear to be the stuff of nightmares in the sensical light of day, but one too many shadowy coincidences coupled with gruesome histories have inspired us to get our ghost-hunting gear together and investigate.