Heads up! We're working hard to be accurate – but these are unusual times, so please always check before heading out.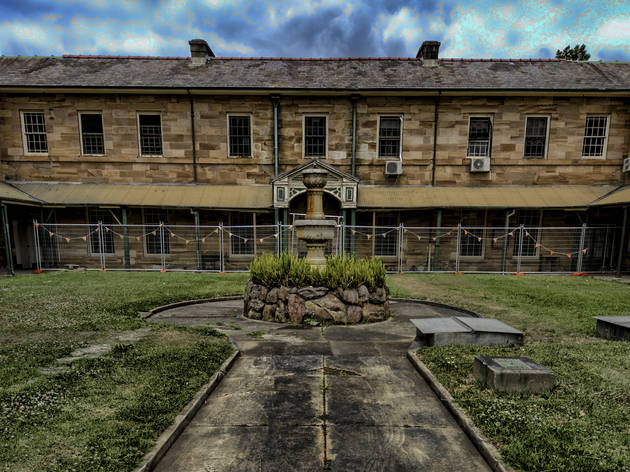 Haunted sites you can visit in Sydney
Gather your thermographic cameras and EMF readers and approach these paranormal locations with caution
The paramount rule in any spooky situation is to not be the denier. The jock who says, "ghosts aren't real" is always the first one to get throttled by an angry apparition. So with open minds and willing spirits, we invite you to explore Sydney's most haunted sites. These former insane asylums, abandoned roads, converted gaols and chilly tunnels may not appear to be the stuff of nightmares in the sensical light of day, but one too many shadowy coincidences coupled with gruesome histories have inspired us to get our ghost-hunting gear together and investigate.
If you want some wraith-watching advice from a pro, check out these spine-tingling ghost tours operating in Sydney. And if you need a moment of reprieve from the manic hunt, forget all these grisly tales while you get pampered at Sydney's best spas.
RECOMMENDED: The best underground bars in Sydney.
Haunted spots within Sydney's spooky boundaries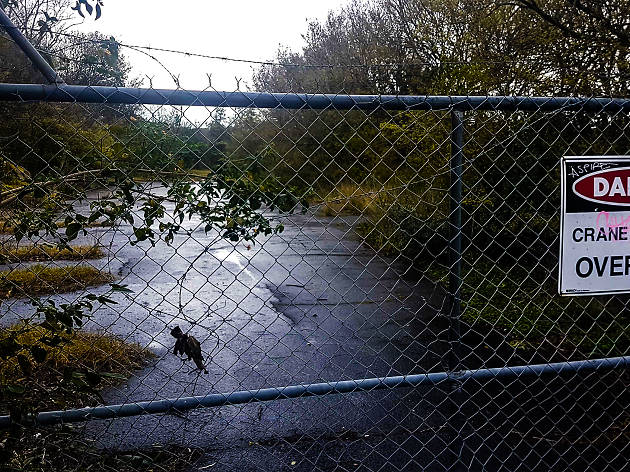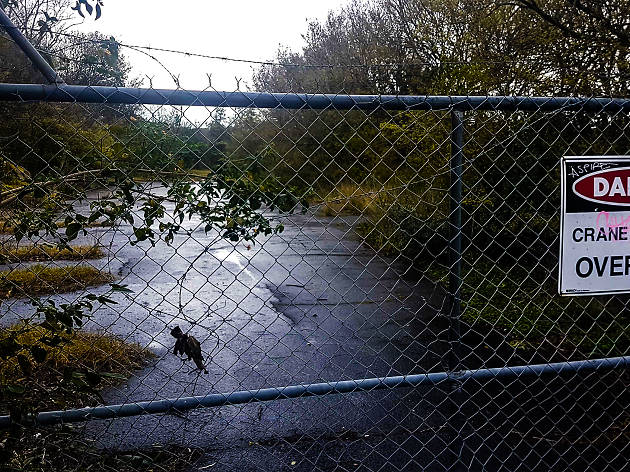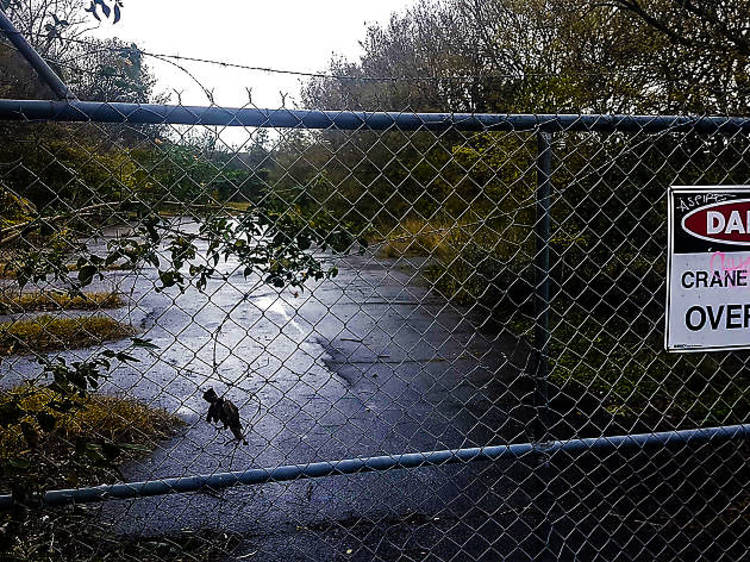 Photograph: Olivia Gee
1. The street with no name
You wouldn't think that a well-to-do Inner West area next to the swanky shops at the Tramsheds would have a paranormal reputation, but the nicknamed 'street with no name' is a well-known – and oft avoided – spectral site. You'll find the nameless street behind a padlocked and barbed wire gate, overgrown with sufficiently spooky brambles and a sign reading 'danger: crane working overhead'. The distinct absence of a crane or any visible construction work leads us to believe that the real danger lies in a realm that's beyond our senses. The alleged haunting of the site is connected to a string of deaths and murders in the area, from the death of a railway worker on the tracks that now ferry the Light Rail and the mutilation of a young boy in the 1960s, to the 2000s murder of a homeless man at the nearby Jubilee Park grandstand. Today, otherworldly reports include dogs (the wisest of us all) behaving strangely around the area and human visitors experiencing unusual temperature shifts, hearing ghostly footsteps and feeling nauseated and anxious.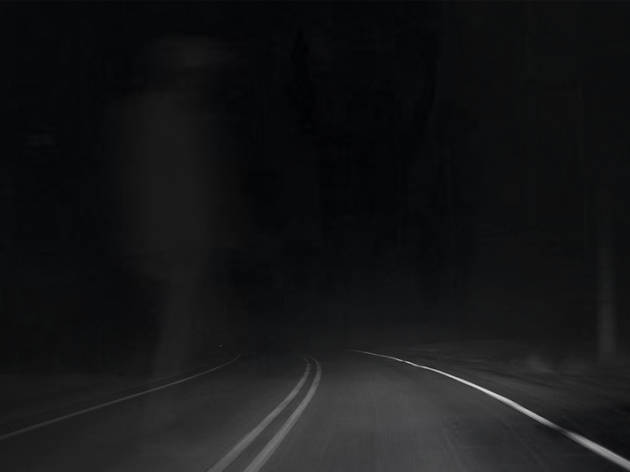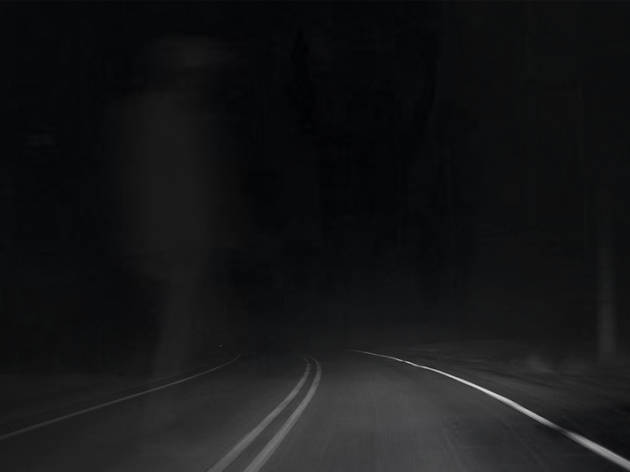 Photograph: Creative Commons
Bloodthirsty rumours surround this exceptionally dark road on the Northern Beaches, but the standout tale is of a ghost who hops into the backseat of unsuspecting cars driving down it after midnight. Stories vary, but most centre around a section of the road near Oxford Falls, where it's been reported that a young girl or older nun opens a car's back door and compels drivers to crash. Like all good ghost stories, there's a lot of hyperbole: the apparition allegedly has piercing green eyes that torment the driver via the rear-view mirror, and there are recounts of the spirit invoking a need to return after you've encountered them once, forcing drivers to come back to crash again and again...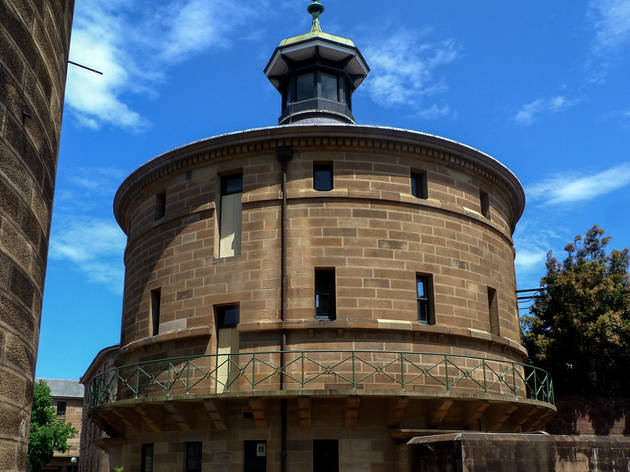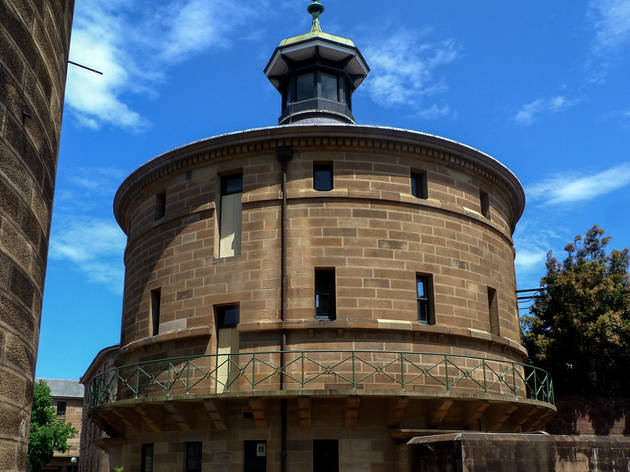 Photograph: Creative Commons
If you're ever checking out an exhibition at the National Art School, be sure to keep your wits about you: the halls of this colonial sandstone complex are said to be heavily haunted. While it is now home to a prestigious visual arts institute, the centuries-old structures used to be the site of the Darlinghurst Gaol. It's said that 76 restless spirits wander the gallows, seeking vengeance (maybe?) for their executions which took place at the gaol from 1841-1907. You can find out all about the grisly conditions suffered by these sad souls and other prisoners on an historical tour, or be brave and explore the halls as a solo ghost hunter.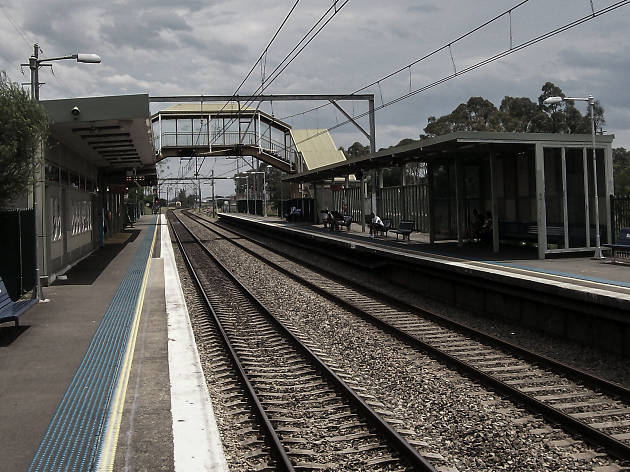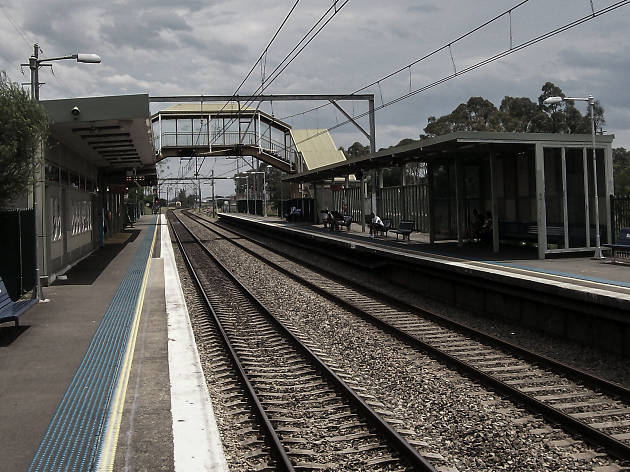 Photograph: Creative Commons
4. Macquarie Fields Train Station
You know it's a serious haunting when news of ghostly apparitions pops up in the Wikipedia page of a Sydney traino. The figure many claim to see at Macquarie Fields Train Station is a girl or woman dressed in white, screaming or sobbing on the tracks. She's splattered with what looks like blood, and said to appear after the last train leaves the station. Some in Sydney's spectre-stalking community have suggested that the figure is the Earth-bound spirit of Emily Hay Georgeson, who supposedly committed suicide on the tracks in 1906. While she doesn't appear to be malevolent, Georgeson would strike a terrifying figure after the witching hour.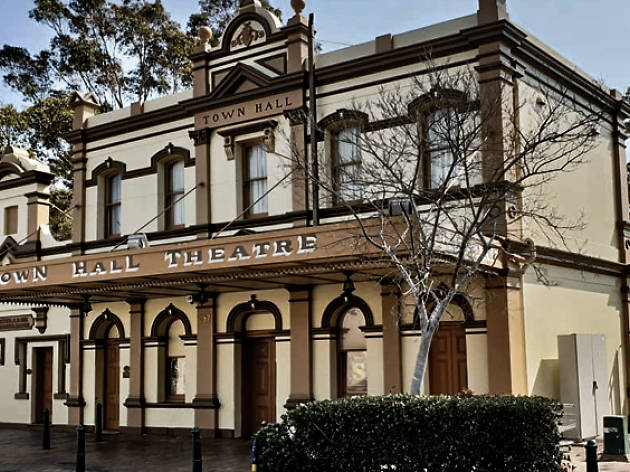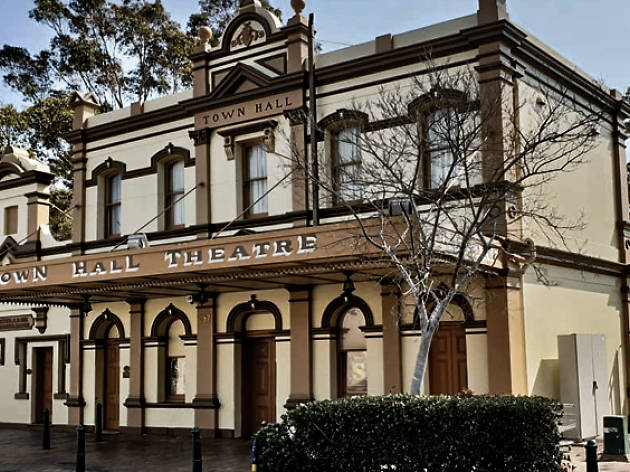 Photograph: @photosbykerryleigh
5. Campbelltown Town Hall Theatre
The legend of Fred Fisher's ghost has become a favourite in supernatural Sydney folklore over the years, with online rumour mills suggesting a particular attachment to the Town Hall Theatre. The story goes that, on the evening of June 17, 1826, Frederick Fisher left his home and disappeared. Months later, it's said that Fisher's otherworldly form appeared to a local farmer and successfully pointed out the whereabouts of his Earthly remains. It eventually came out that George Worrell – who looked after Fisher's estate while he had spent time in prison – was the murderer. None of the savvy locals believed his claim that is was an accidental killing, as Worrell was known to have designs on Fisher's rather sizable estate. The Campbelltown Town Hall Theatre now sits on Worrell's former land, so you can understand the ghost's interest in the site. While modern-day sightings of ol' Fred are few and far between, you can regularly relive this spooky history at the annual Festival of Fisher's Ghost.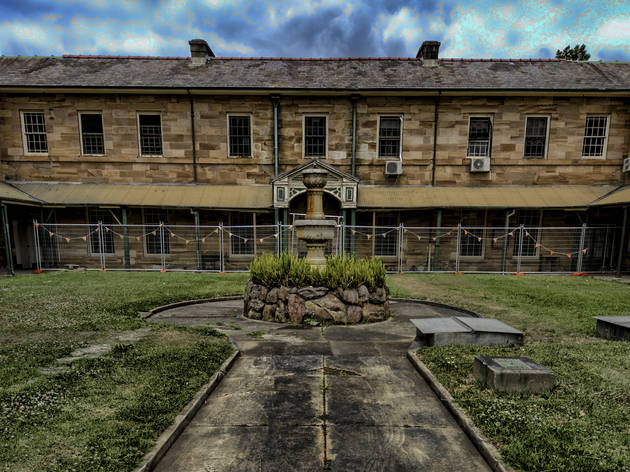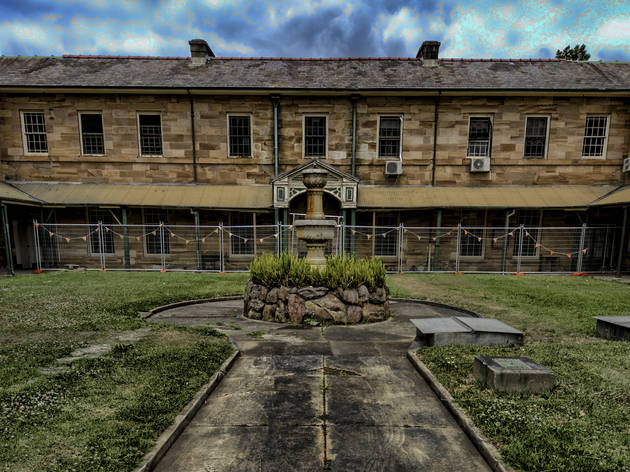 Photograph: CC/Frederick Manning
6. Gladesville Mental Hospital
Sydney's first purpose-built mental asylum sat on the northern banks of the Parramatta River. In classic 1838 style, it was horrifically titled Tarban Creek Lunatic Asylum, and institutionalised people who were of sound mind – perhaps being depressed or having experience domestic violence – along with the clinically insane. Intentions were to rehabilitate and release patients, but there are stories of them being unethically restrained and abused in the overcrowded centre until it was decommissioned in 1997. It's reported that more than 1,000 corpses of former inmates were buried in an unmarked lot on the site. Add to this the more than 100 anonymous graves that the asylum was supposedly built on top of – they were just asking to be haunted with this move – and you've created one of the bloodiest supernatural sites in Sydney. Some say they feel an eerie presence beside the derelict buildings, and have claimed to have captured a haunting outline in a photograph (that apparently only mediums can decipher. Darn it).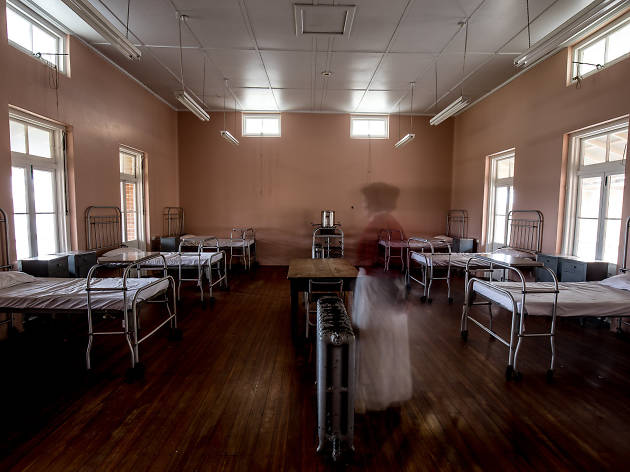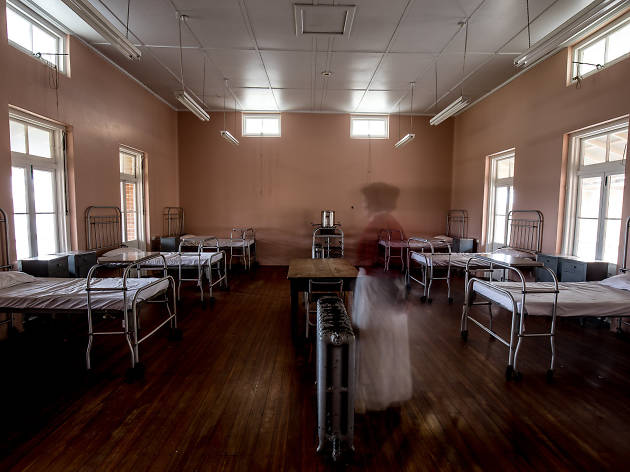 Photograph: Supplied
Q Station really should have kept their original name to attract the ghost-tracking tourist trade – because 'Quarantine Station' already sounds like a horror movie. Located at North Head, the Station used to be the first port of call for ships coming in during colonial times that were carrying passengers with contagious diseases. The station is said to be home to a large number of souls tethered to this plane, from playful spirits to intellectual ghosts and the strict matron who takes a no-nonsense approach to guarding the wards. If you're keen to be introduced to these spectres by lantern light, Q Station runs a number of ghost tours.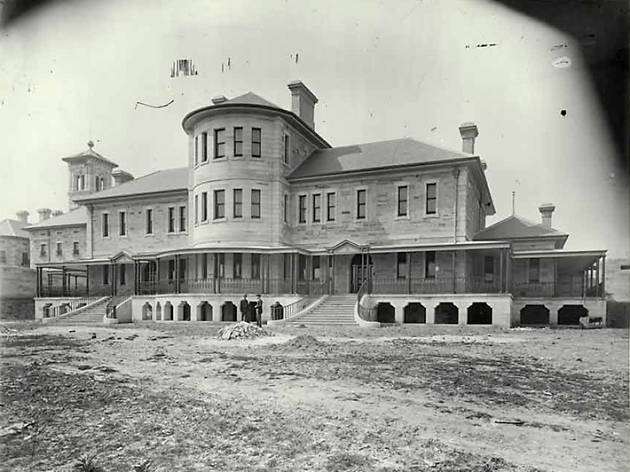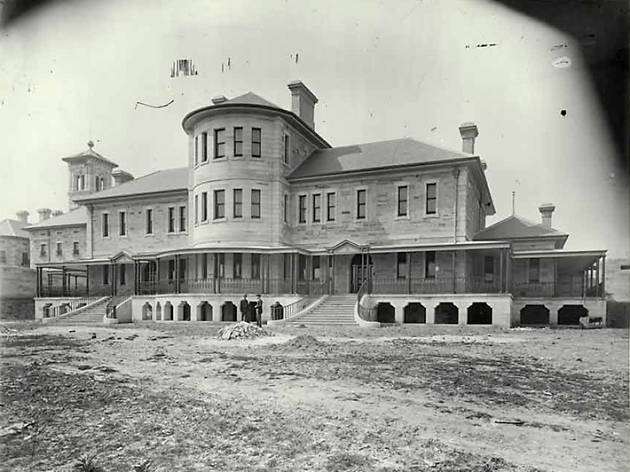 Photograph: NSW State Archives
Callan Park, which is home to the Sydney College of the Arts (it's slated to move to the University of Sydney campus in 2020), has a storied past. The expansive grounds housed a mental health facility called Callan Park Hospital for the Insane in the late 19th century. The treatment rooms and patient accommodation were later turned into studios and classrooms for Sydney's aspiring artists. The myth that echoed through these halls is that there was an underground tunnel system that transported unsightly patients from ship ports to the Callan Park facility. Along with the neglect and abuse, multiple deaths were reported – perpetrated by patients and as a result of the dreadful living conditions – and it's said bodies were buried in mass graves, as the stigma of mental health issues deterred families from claiming them. When visiting the grounds, take a few photos from the shadows; people have reported feeling dramatic cold shifts and catching hints of ghostly figures on film.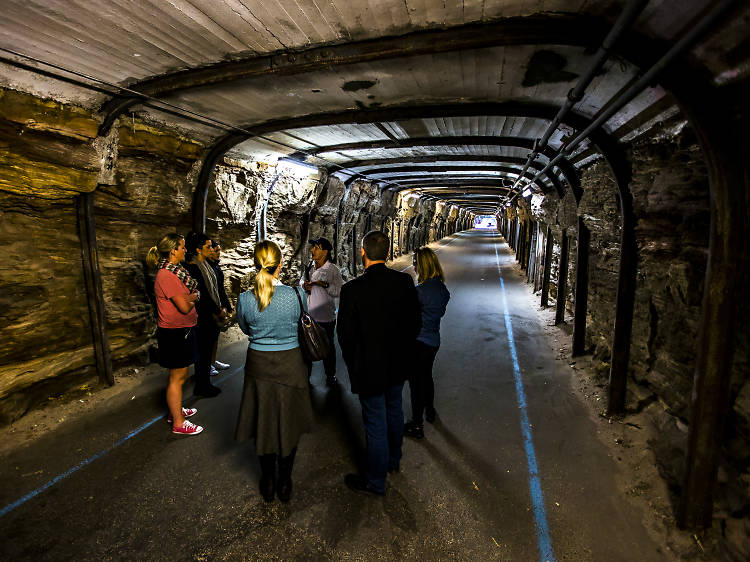 Photograph: Supplied
Cockatoo Island: arty, historical, haunted. The long and varied history of the harbour island since European colonisation means it's attracted quite a few otherworldly visitors over the years. Living visitors have reported unexplainable bursts of air, as though someone is breathing down their necks, and recall the scent of tobacco and an unexplained chill in the air. While you can explore the historic structures of the harbour island at no (Earthly) cost, there's also a spooktastic ghost tour running every Saturday night. On the family-friendly haunted history tour you'll explore the island's eerie convict forced labour workshops and gaol, dry docks, tunnels and Biloela House (which housed orphans and wayward children).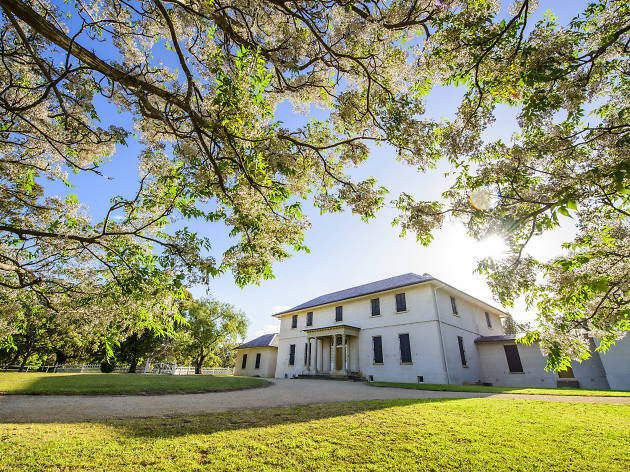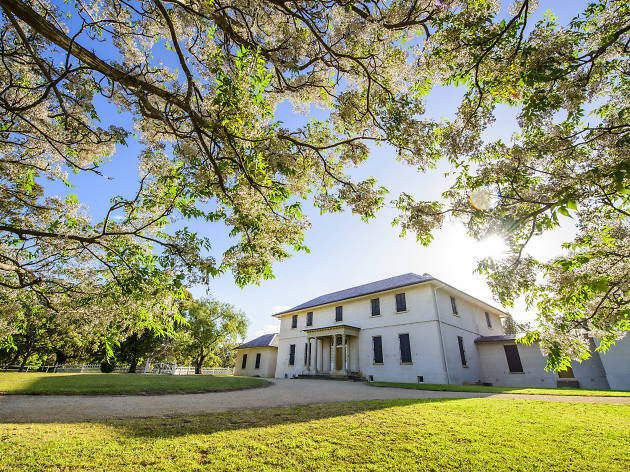 Photograph: Supplied
As one of Australia's oldest colonial buildings (circa 1799), it makes sense that Old Government House in Parramatta is haunted. But that doesn't mean all the ghosts are unfriendly. Regular ghostly patrons include 'the lady in blue and her dog' in the upstairs window – thought to be one of Governor Bligh's daughters. Lady Fitzroy is also said to haunt the estate, having died in a horse and cart accident on December 7, 1847. Her body was brought into the centre of the house foyer and to this day people refuse to stand there. While you can mosey up to the scary structure on a walk through Parramatta Park, you'll only be granted entrance via an organised tour. And jump scare enthusiasts will want to go inside: visitors have reported feeling like they're being strangled, especially in the servant's quarters. This feeling is thought to be caused by the ghost of 'the man in black' – a mean colonial overseer.
Want to look on the brighter side of Sydney life?
It's easy to hate on Sydney – it's an expensive city to live in, and too often our 'lockout' reputation precedes us – but every now and again we clasp eyes on that glittering city skyline and feel lucky to call this city our home. We'd recommend heading to one of these parks, walks, beaches and lookouts to gaze on the Emerald City.