The best kid-friendly restaurants in Sydney
Looking for a place to eat where the kids are going to be looked after?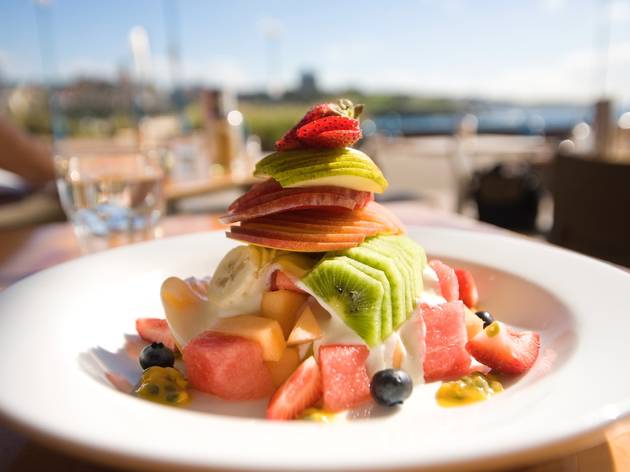 We've picked the brains of some of Sydney's most clued-up mums and dads to make these recommendations.
The enduring classic of Potts Point has a bustling atmosphere and a solid menu, peppered with a few surprises for the adventurous parent.
This Cabramatta restaurant is huge and impressive, and caters heavily to families: pram spaces, plenty of high chairs and a menu that understands tiny tastes. There's also tanks of fish and lobsters, which are always awesome.
A Castle Hill favourite with a decent kids menu (including a $14.90 set menu including a main, a dessert and a drink) and a family-friendly atmosphere.
It's a big ol' suburban restaurant, offering unpretentious steaks, seafood and most things in between in a friendly family environment, complete with a kids play area.
This Leichhardt landmark is a lively restaurant, so noisy kids are just going to blend into the ambient bustle. Prices are very reasonable, and the quality is high.
Sydney's home of boistrous German dining knows how to deal with rowdy littlies – and there are colouring in placemats to distract 'em with until your schnitzel arrives.
Mascot's home of family-friendly dining, with a solid kids menu and a welcoming, child-friendly atmsophere.
Balmain's got no shortage of family-friendly places, but this modern Australian restaurant offers a decent kids menu (complete with word jumble!) as well as meals both light and coma-inducing from breakfast to dinner.
Right across from Allowah train station (and next door to the Allowah Hotel, if you fancy picking up a BYO bottle), this Chinese restaurant has a friendly, family atmosphere.
This Lebanese restaurant is right on the beachfront at Brighton-Le-Sands, and contains a play area if you'd rather not just point your youngsters toward the water. Which you could also do, of course.
If you're heading out to Penrith, this wildly popular family restaurant has an excellent play area – including a soft play section for the very small ones – and plenty of activities like face painting and kids movies.
The sign may say not to feed the seagulls, but no-one's told them that – and the outdoor dining area is just made for an impromptu fish'n'chip picnic beside Blackwattle Bay.
Looking for baby-friendly brekky?
Take the little ones for a babyccino and a cookie at the most kid-friendly cafés in Sydney.