Rainy day activities for kids
Don't let the weather stop play – there are plenty of places to stay dry and keep children entertained when it's bucketing cats and dogs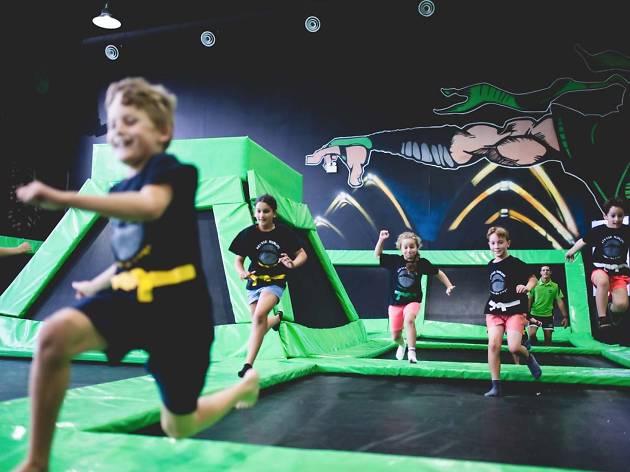 When it rains in Sydney, it pours. So it pays to have a few wet-weather saviours up your sleeves for when the kids are home and bored with cartoons and colouring-in books. Luckily, our city has a number of indoor playgrounds and kid-friendly museums – as well as craft workshops, leisure centres and escape rooms – to keep 'em busy for a while. Pull on the gumboots and try one of these ten activity ideas.
Rainy day activities for kids in Sydney
Find more indoor fun
Make like it's your tenth birthday party all over again and head to one of these indoor activities to shoot lasers, bounce to your heart's content, down some pins and more. You'll soon forget it's cold and miserable outside.
Read more