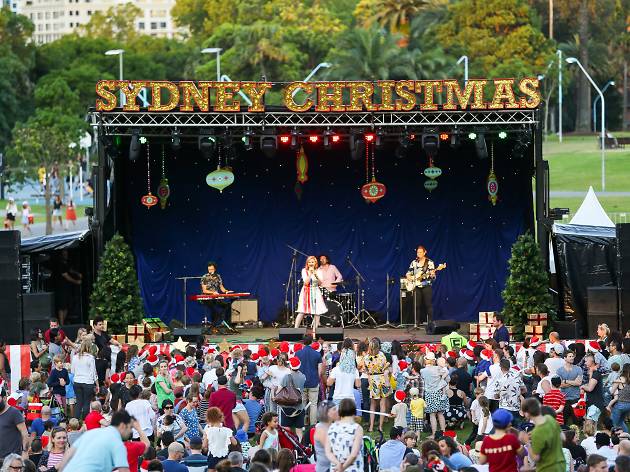 Whether you want to hear classic Christmas carols performed by professionals or the best festive pop songs sung boy band style, these Christmas carol concerts, gigs and family-friendly events have it all. And who knows, Michale Bublé may have defrosted in time to scramble out of his cryogenic chamber and belt out a 'It's Beginning to Look a Lot Like Christmas.'
But before you settle in, take a tour of the best Christmas lights in Sydney, or visit one of these sparkling Christmas markets to fill stocking and your stores of Christmas lunch condiments.
Listen to carol singers around Sydney
Twinkle twinkle little Sydney
Things to do, Fairs and festivals
There are some pockets of Sydney that go all out for Christmas and you'll always see a family or two on an adventure around local neighbourhoods to see the extravagant light displays outside people's houses.
Go see these 13 unmissable Christmas movies