Behind every good hotel, there's a well stocked bar. In 2016, Time Out set out to find the best hotel bartender in Sydney, and after two years it was time for a rematch. For the second Time Out Hotel Bars Cocktail Competition, hosted by Zeta Bar, we invited five hotel bartenders offer colourful reimaginings of classic cocktails.
Behzad Nvaziri from Sokyo Lounge got the party started with a smoky rendition of an Old Fashioned. Using a bacon fat-washed Irish whiskey, he emulated flavours from a winter feast in rural northern Iran – where wild bacon is charred while the cooks sip on bootleg whisky – sweetened with lemon thyme.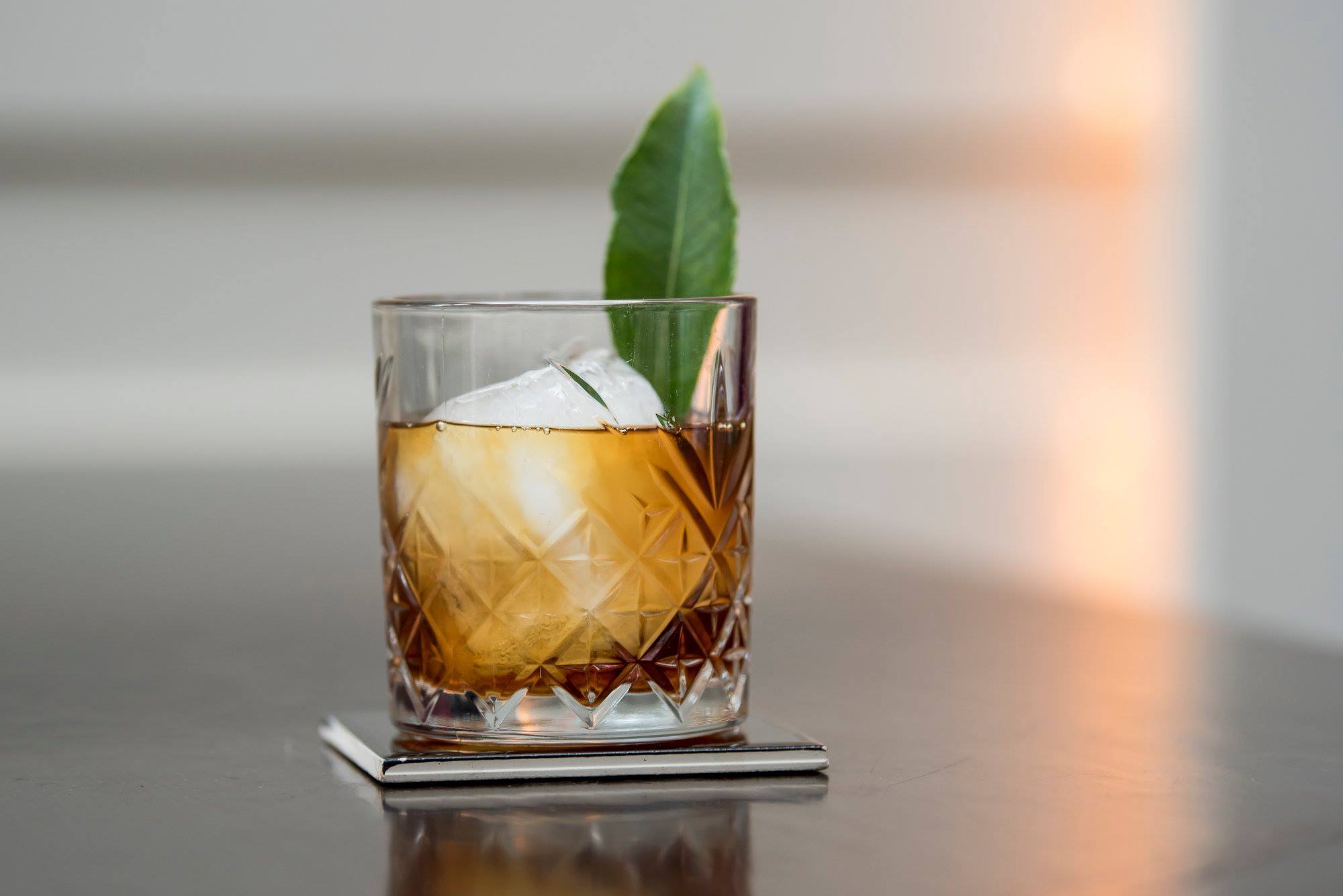 Photograph: Cassandra Hannagan
Alibi's Leonid Zaytsev also riffed on the Old Fashioned, but with a tinge of Australiana. His Old Fashioned used Dead Man's Drop rum – a concoction from Bathurst's Stone Pine Distillery that celebrated the town's 200-year anniversary – to evoke the era when the cocktail was invented, along with a hit of ringwood and cinnamon myrtle for those native Australian flavours.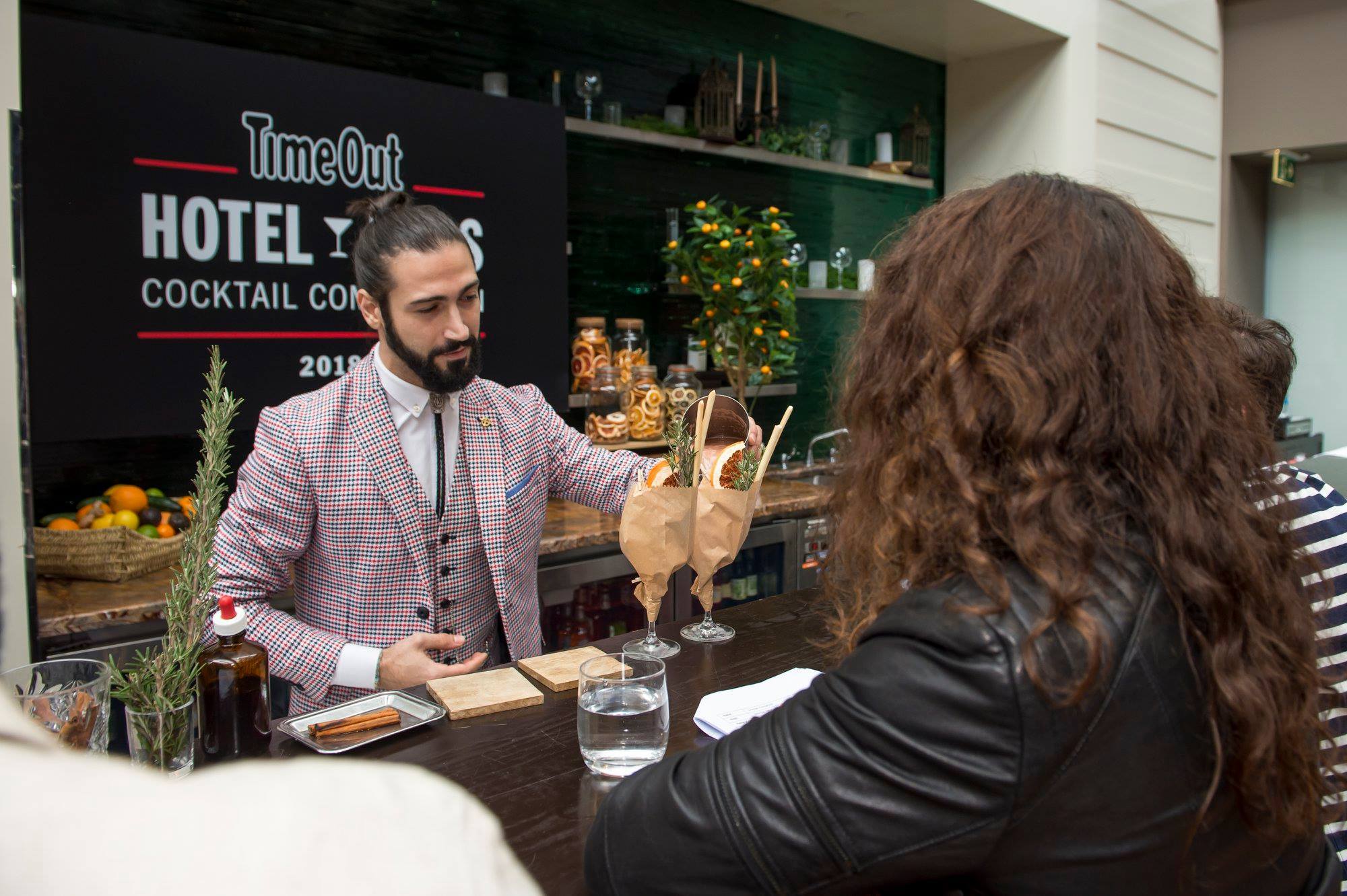 Photograph: Cassandra Hannagan
Channeling the essence of a Cuban marketplace, Christian Comparone of the Hilton's Zeta Bar infused a classic Mojito with the fresh flavours found inside the Caribbean island's produce stalls. An olive-oil wash smoothed the Havana three-year-old rum; rosemary replaced mint; and a mixture of refreshing pink grapefruit and honeyed vinegar balanced sweetness with acidity.
Taking an even sweeter turn and representing Sydney's cultural diversity, Hemant Kumar from Zephyr Sky Bar spun a rum-based Espresso Martini with coconut syrup and cold brew coffee liqueur. He topped it with a silver-glazed coconut cream foam infused with Southeast Asian pandan leaf, and added a doughnut on the side for a flavour from the west.
From Hacienda at the Pullman Hotel, Kevin Londero refashioned another Old Fashioned, blending a smoky single malt whisky with a sweeter rum and maraschino cherry syrup for a warming winter twist.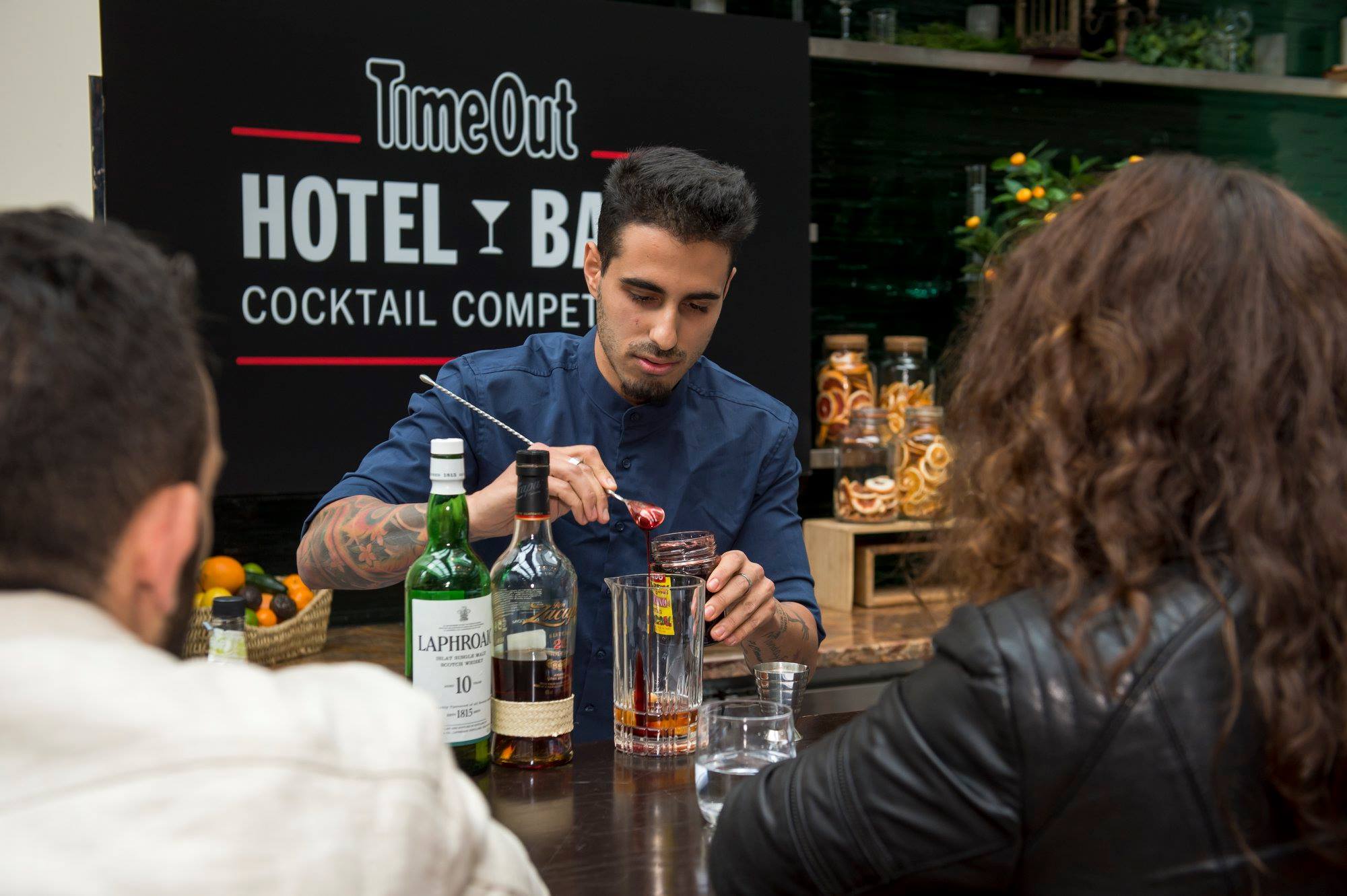 Photograph: Cassandra Hannagan
The tough job of sampling and judging these beverages came down to three industry experts: the co-owner of Bulletin Place and Dead Ringer and the 2012 Diageo Reserve World Class Global Bartender of the Year, Tim Phillips-Johansson; Time Out's national food and drink editor Emily Lloyd-Tait; and Matt Linklater, who's the bar manager at Melbourne's world famous and award-winning Black Pearl.
The judges had some work on their hands choosing a standout winner. While taste was obviously key, they also had to consider creativity, the drinks' suitability for preparation behind a busy bar and the stories behind their creation. But after a few stiff drinks, they announced their verdict: Sokyo's Behzad Nvaziri impressed them the most with the creative flavour origins of his Thyme Out cocktail, inspired by winter evenings spent with friends beside the charcoal barbecue in his homeland of Iran.
All of the Time Out Hotel Bars Cocktail Competition drinks are available to try in the venues from July 3 to 31.
Like to boogie with your beer? Find the best pubs and bars for live music in Sydney.