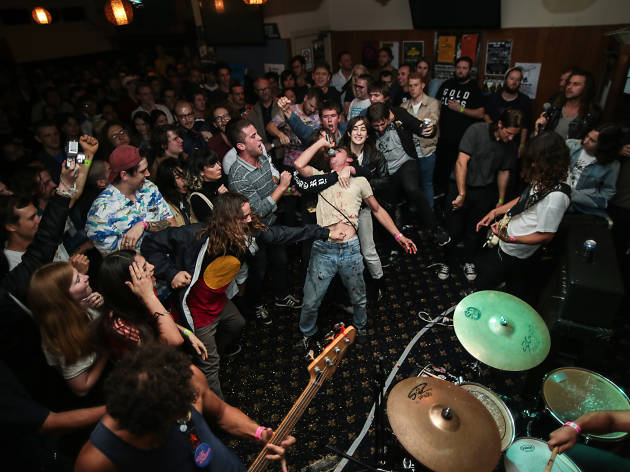 The best bars and pubs in Sydney for live music
Yes, you can still watch live music in pubs, here's where
Contrary to contemporary yarns, there are still pubs who play live music in Sydney. Many of them have even lashed back at the encroaching frontline of pokie machines and casinos – the money gobblers that seem to be eating our culture like bloated hungry hippos. Many venues have already had their last rites read to them, yet gigs and live music still thrive in the smaller drinking hole worlds of the Inner West and beyond.
More into dancing to a DJ? Check our guide to the best clubs in Sydney. Or, get acquainted with where to see the larger shows with the best music venues in Sydney list. Want it all the time, never resting, always watching bands, forever and ever? Here is where to see free live music every night of the week.
Bars and pubs for live music
Missed the gig but still want to pub?
Do you possess freaky accurate knowledge of the Simpsons oeuvre? Do you know your Australian cricket captains better than you know your own uncles? Use all the weird, wonderful and utterly useless facts in your arsenal at one of Sydney's best pub trivia nights.