The best drunk food in Sydney
Eats that are hot, bad for you and open til late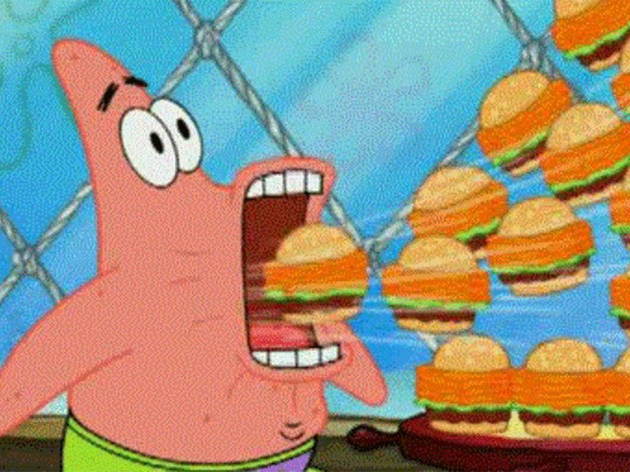 The best drunk food in Sydney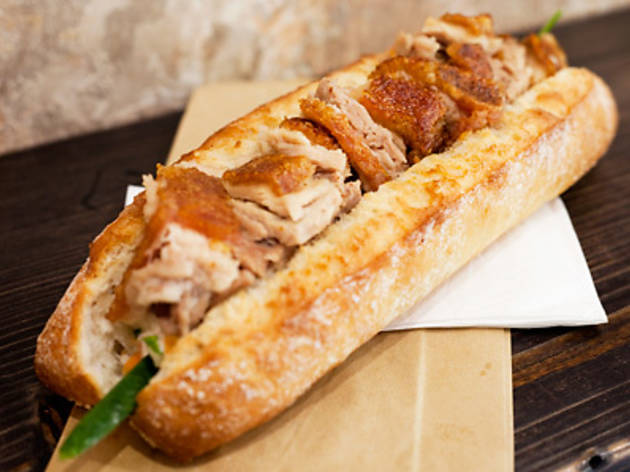 Open til 2am and cranking truly obnoxious pop music the whole time, stopping by
Mr Crackles
at the end of the night takes a normally furtive part of your drinking ritual and turns it into a full blown social experience. This place is never not packed with groups of tipsy revellers – sometimes shirtless, often covered in glitter and wearing fairy wings or bachelorette veils. Mr Crackles is the love child of a Bahn Mi hole-in-the-wall and an RSL roast buffet, but the people in charge of the kitchen are genuinely technically competent. Their roast meats are never dry, their crackling is usually fresh and crunchy, and so are their bread rolls. But if you've truly overindulged, you should order fries instead. Specifically you should order the 'Crispy Pork Nacho Fries', which come with chunks of pork belly, slathered in cheese, chilli and sour cream. They're disgusting, by which we mean amazing.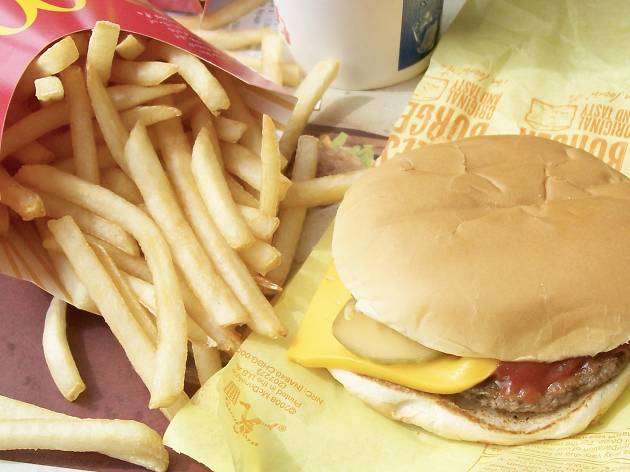 Photograph: Breanna Schulze
For when all standards go out the window
We too foreswore Maccas for ethical reasons at a certain point in our lives. We too were once vegetarians. But like you, our ethics, under the influence, are impaired – as is our judgment. Sometimes nothing is as good an idea as a Junior burger. Even if getting it means making the cab driver take a drive-thru detour. Or begging our partners in life and crime to drive us there. And since we're there with a full tank of gross to soak up, then we might has well go the full Happy Meal. The toys aren't as good these days. Neither are the hangovers.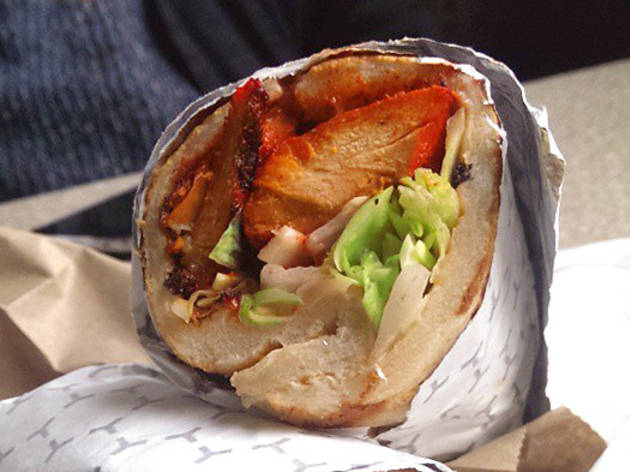 There are times when only a shitty white bread and cheap cheddar sandwich will do. It's an amazing thing to eat when plastered (ideally melted under the grill with chillies and onions and served with shed-loads of mayonnaise). But when you're so far gone that cooking is off the cards, we're all about the chicken tikka rolls from
Curry Palace
in Neutral Bay. It's bliss for a boozy head: soft, yeasty naan bread encasing tender, marinated chicken meat stained Barbie pink, paired with crisp-fried then smashed aloo chops (that's deep-fried mashed potato, baby) and that sweet butter curry sauce which really should be labelled 'Heinz Tomato Soup'.
You've had one too many G&Ts in plastic cups and you're wondering how you ended up at
World Square
in the first place: you don't even work there. Strange. It's time to sober up with fatty roadside food and reassess your life choices. Avoid the battlefield of fallen backpackers and office workers inside Hungry Jack's and forget about
Belly Bao
at
Plan B Small Club
(10pm came and went hours ago); head to
Hot Star Large Fried Chicken
and get crisp, Taiwanese-style fried chicken in a bag. Order the chilli seasoning and the alcohol will stream straight out of your tear ducts.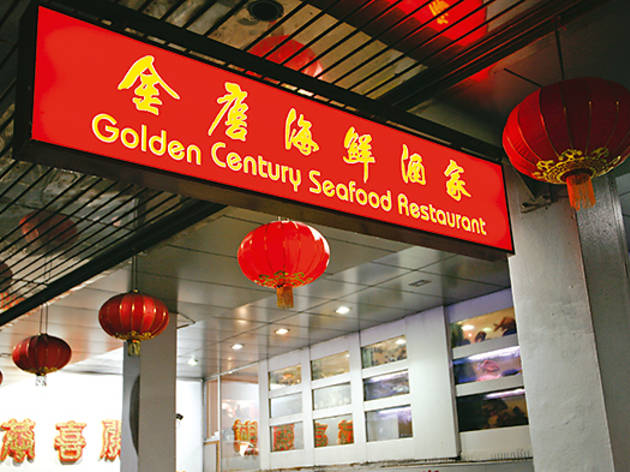 Maybe you've been at an event where the canapé waiters couldn't find your corner of the room, or maybe you've been at a work function where you never got an opportunity to cram some tiny burgers in your mouth in between schmoozing. Whatever brought you to this point, you've found yourself full of cheap sparkling and wondering the city in search of an oasis. And it's at this moment that you remember that
Golden Century
on Dixon Street is open until 4am, which means dumplings, roast pork, maybe a whole duck, and definitely some pippies in XO sauce are going to make everything OK again.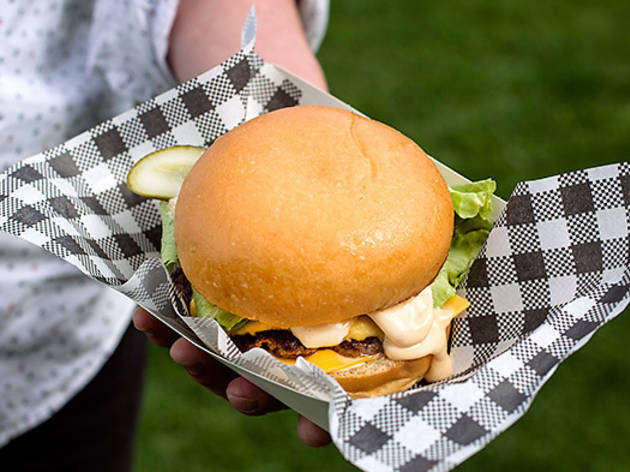 We've all made the rookie error of not eating enough at music festivals. Festival sustenance is an essential part of the experience, and navigating your way past average gozleme joints with offensively long lines to one of Sydney's awesome food trucks is a sure-fire way to have a good and tasty time. If you spot
Nighthawk Diner's
silver slip stream van at a festival then you're in good hands. Can't decide between the mac'n'cheese burger and the 'Cheesy B'? Get both. The cheesey vego number is like a handheld pasta fritter and the cheeseburger is one of the better ones in Sydney. It's filling, greasy dude food but done well. Plus, you'll dance off the calories anyway – win-win.
More late night action
Here's where to go when 1.30am rolls around and the city is turned into a ghost town. Because no one wants to be caught out during lockouts.