The best hot chocolate in Sydney
Stay warm this winter with a hot choccy brew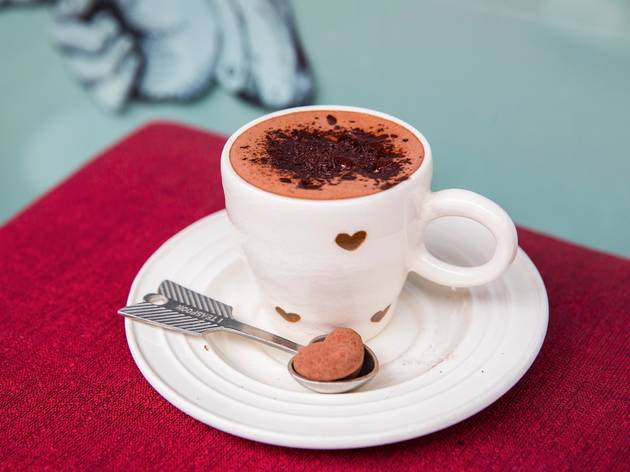 Like heat? Like chocolate? Lucky you – we scoured the streets of Sydney to find the best hot chocolates in town. And we're still on a jittery sugar high. From thick and rich to smooth and creamy, these five drinks will make any winter's day a whole lot sweeter.
After something more caffeinated? Check out our guide to the best coffee in the CBD.
RECOMMENDED: The 50 best restaurants in Sydney.
The best hot chocolate in Sydney
And now for something chilled...
Restaurants, Ice cream and gelato
Ever since Messina opened back in 2002, Sydney has been head over heals in love with gelato. Which we always should have been, really, given that we are a seaside city that's also stinking-hot half of the year – because what do beaches and heat equal? That's right: ice cream. There are a thousand places to get it – from the gummy, overly saccharine crap, to smooth, silky excellence. Rest assured, though, that these ten are all in the latter category. Here are our top ten favourite gelaterias in Sydney right now.