Best Café: Time Out Food Awards 2016
Where the coffee and the daytime meals are extraordinary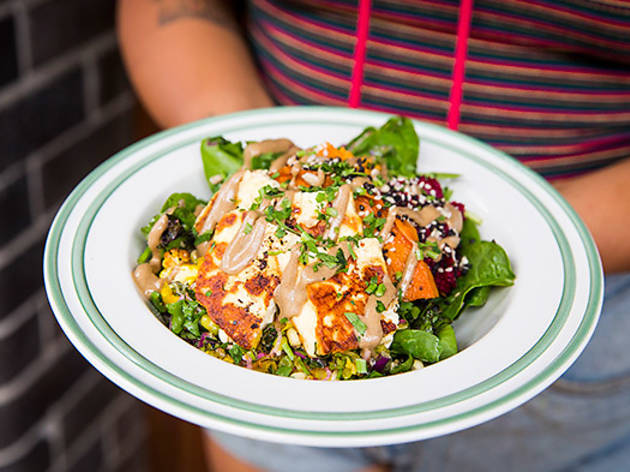 1/9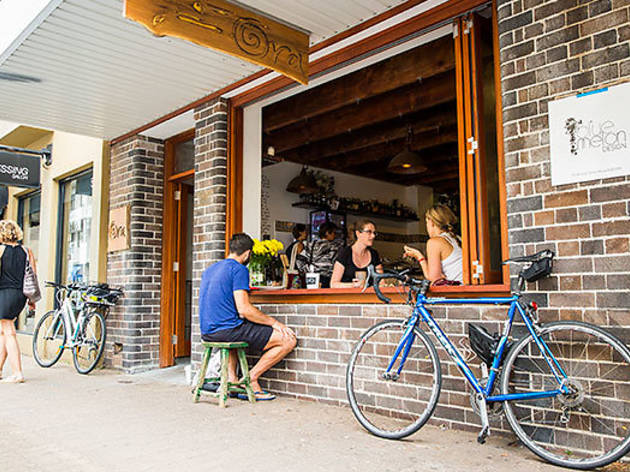 2/9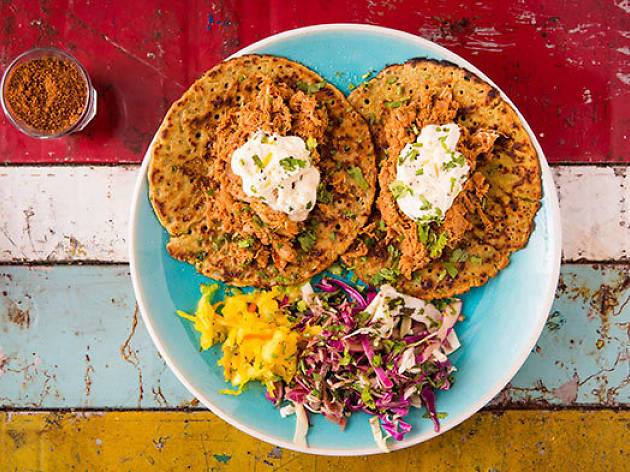 3/9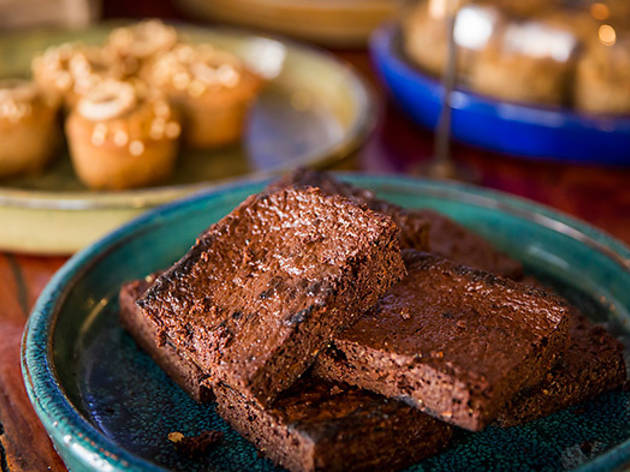 4/9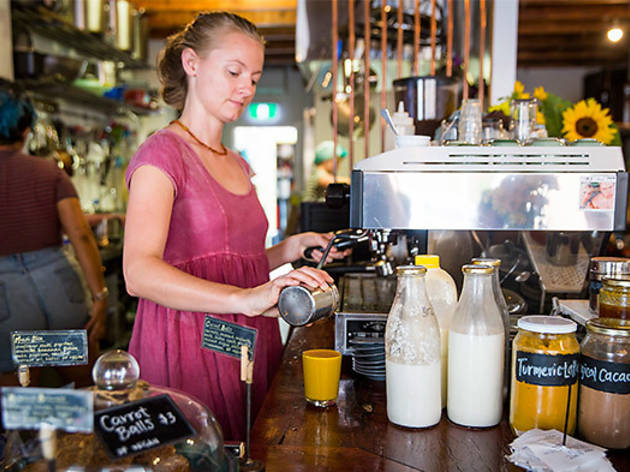 5/9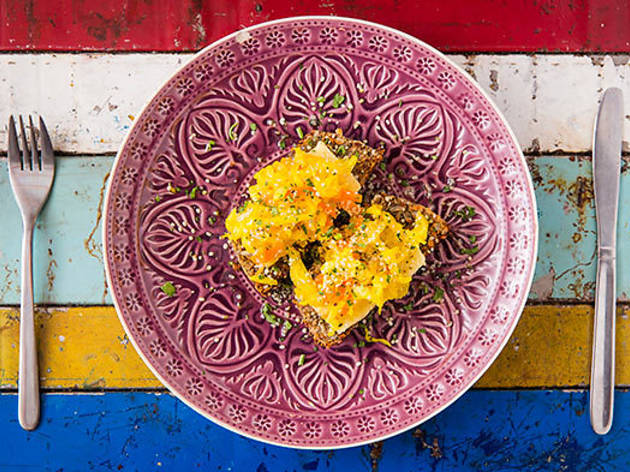 6/9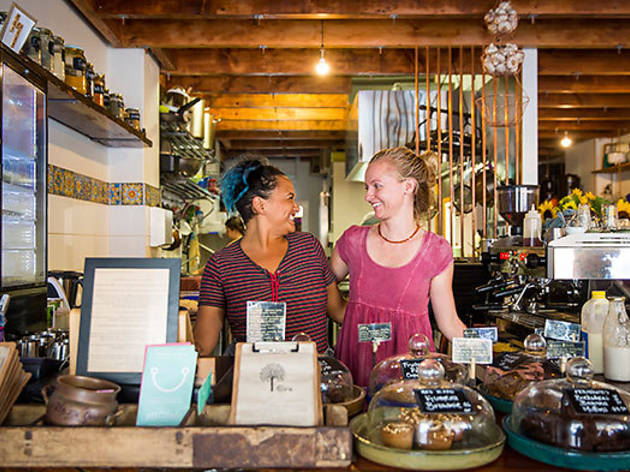 7/9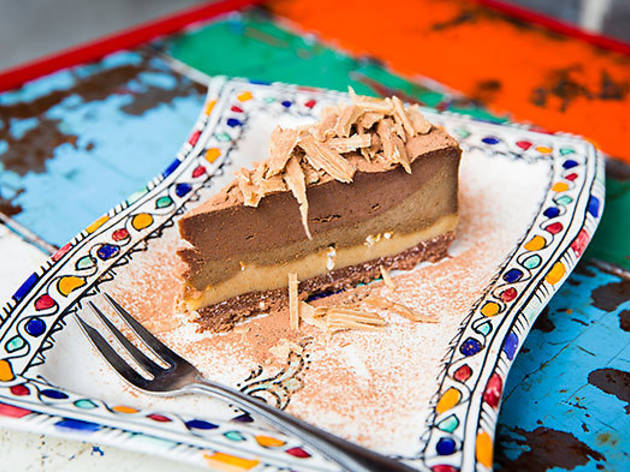 8/9
9/9
Winner: Ora
Café food in Sydney has seen a shift this year. Don't get us wrong – we still love our waffles and bacon; but finally, after many years of dry, imitation bread and mouth-cutting kale, health food has come into its own. And nowhere is doing it better than Ora in Manly.
The venture comes from partners in life and business, Alex Johnson and Alex Rast, who wanted to open a café where every ingredient delivers something positive to your body – which, handily, is right line with the current Sydney's café zeitgeist. They make almost everything themselves from organic and ethical produce sourced as locally as possible, and anything that doesn't 100 per cent fit this model is starred on their menu. Meat is sourced from organic butchery Shiralee Meats, beans are from Background Coffee and they get their sourdough from Berkelo, all a few kilometres away in up-and-coming Brookvale. And it doesn't stop at the food –­­ even the pans are Teflon-free. Talk about commitment.
But none of this is at the expense of flavour – the food here is goddamn delicious. The Ora plate is our pick at breakfast. You get two eggs fried in ghee alongside a pile of greens sautéed with mushrooms and topped with gingery chilli sauce, avo, and pink, sour sauerkraut. You also get sai bread: the dense, seedy, soft bread they make in-house (which they now sell by the loaf to take away). Not that hungry? Try a snack of the same bread topped with soft, Central Coast cheddar, sauerkraut and olive oil.
At lunch, we're all about the Ora Bowl – sautéed and raw veggies with different ferments and dips, and a choice of either grilled eggplant, haloumi or chicken. Or try the bowl of veggie-rich kitchari dhal for something more soothing.
There's kombucha or water kefir for a refreshing tipple, but we can never walk past the deeply savoury cup of bone broth. Everyone, though, is ordering the Friendly Coffee – espresso blended up with warm cream, butter, coconut oil, maple syrup, gelatine and salt. All that fat means that the caffeine hits you gradually rather than at full force, keeping you alert for longer. Plus it tastes like drinking the coffee version of a Piña Colada, so it's pretty much a holiday in a cup.
Which might as well sum up Ora: a celebratory holiday of all things good. From the genuine, warm and knowledgeable service to the chilled-out tunes, and the tasty food that's as good for your body as it is for your tastebuds, we can't quite believe that health food has come this far. But we're so glad it has.