Tinder, Grindr, Snapchat, Bumble… Remember when dating meant actually taking the time to get to know each another IRL? We've found a few ways to bring back the golden age of love with these activities for two inspired by the good old days of dating.
RECOMMENDED: Sydney's best pick-up bars.
1. If you reckon you and boo really balance each other out, show off your synchronisation at Maximum Skating. Glide onto the roller rink on Saturday from 6pm for moody lighting and lovesick tunes.
2. Find a ride without bucket seats so you can have a pash while you see the latest moving pictures at Sydney's last drive-in cinema, the Skyline in Blacktown.
3. Show your love through lactose and share a milkshake at Daisy's Milk Bar. The retro joint has got the neon-coloured classics, as well as vegan shakes and fancier blends to slurp together.
4. Swing Patrol run classes around the city where you can hone your swing dance skills before twirling your date onto the Newtown studio's late-night social dancefloor, the Swing Pit.
Photograph: Supplied
5. Keep your rebellious love alive at the Rock 'n' Roll & Alternative Market. You can test your newly acquired dance moves or pick up a retro present for your sweetheart.
6. Row-row-row your love interest gently down the stream in a charming dinghy or not-so-ironic swan paddle boat from Lane Cove Boatshed.
7. A round of croquet will showcase both your finesse and patience as you wield the mallet like the lords and ladies of old. Try the Coogee Croquet Club or the Marrickville green.
8. Hot to trot? Live out your McLeod's Daughters fantasies in a horse riding lesson for two with Eastside Riding Academy (maybe save the steamier stuff for the farmstead).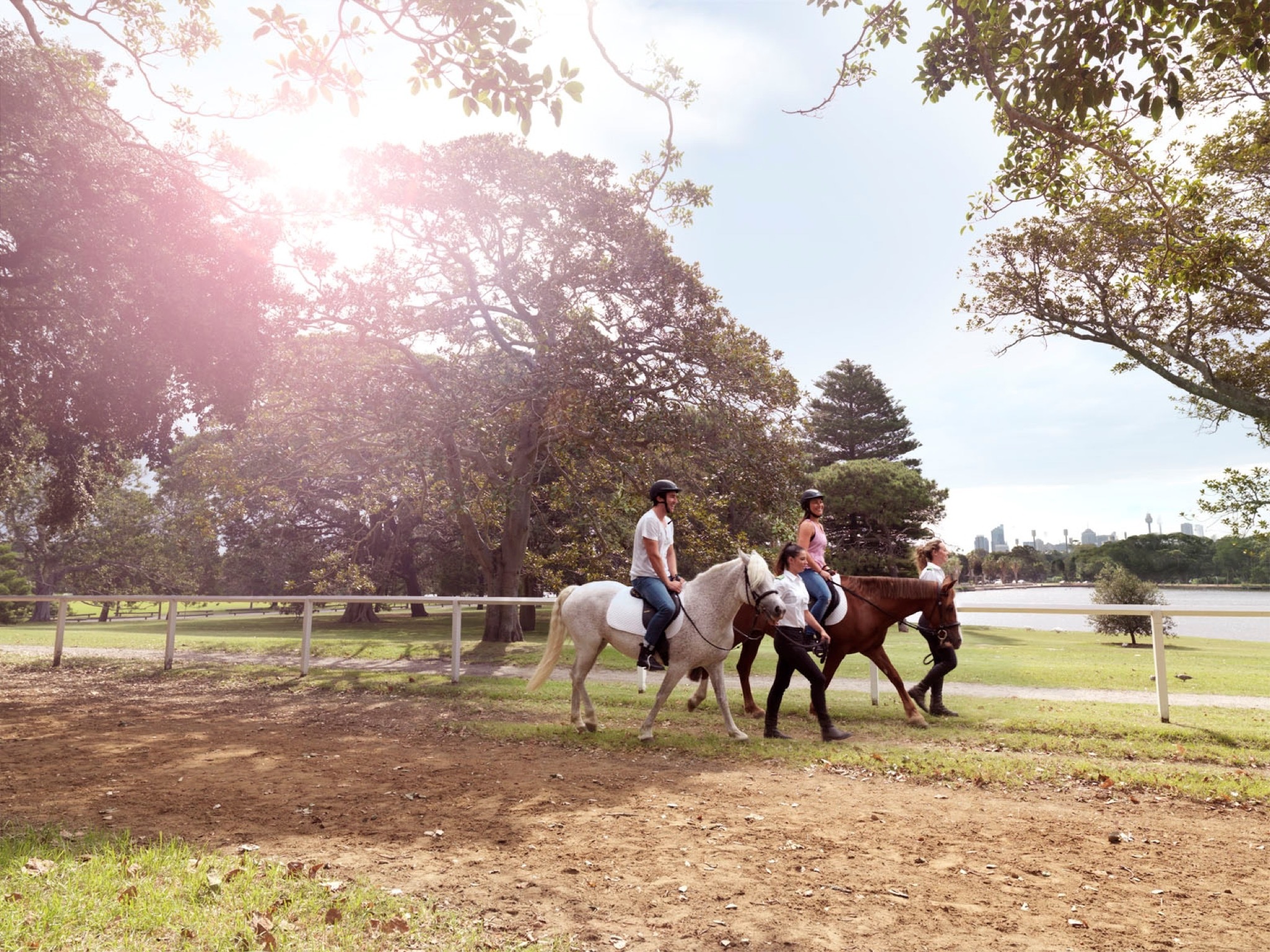 Photograph: Supplied
9. Throw on some rockabilly threads and swing by Manhattan Superbowl for an evening of old-school ten-pin bowling with dinner and drinks served at the lanes.
10. Continue your nostalgic love affair with retro games and tooth-rattling desserts at Archie Brothers Cirque Electriq.
11. Want to take it slow? Visit one of the best picnic spots in Sydney where you can wind down without any modcons.