The best first date bars in Sydney
Sit close, grab a drink and get to know each other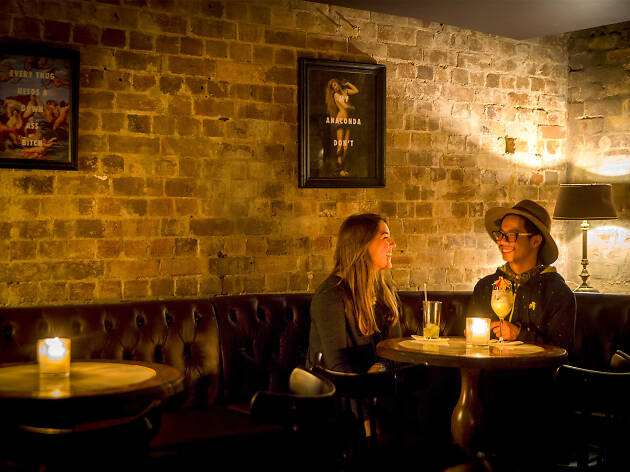 Nobody ever said first dates are easy. Our advice? Pick a place where the cocktails are excellent, the food is good, and the service is outstanding. Why not factor in great views, drag shows, show-stopping drinks or standout locations while you're at it? That way, if all goes well, things can only get better. And if it doesn't...well, it's time to move on.
Need a new date?
Sex and dating, Speed dating
These modern-day cupids are doing things the old-fashioned way – face-to-face! We've profiled the best matchmakers in Sydney to find out how they got started, their biggest success stories and what they think of online dating. Plus, we've got a list of upcoming speed dating nights and our top picks for first date bars.