Shoppers' guide to South King Street
The bottom end of King boasts shopping that's good for the soul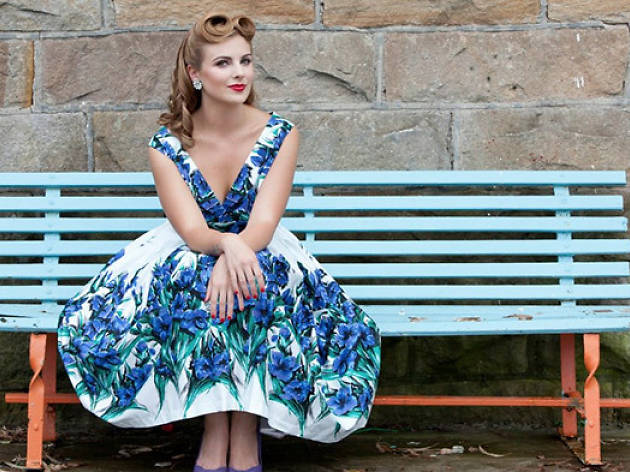 Next time you're in Newtown, do yourself a favour: head straight past the train station and right to South King Street. This section of the inner west suburb strip has long been overshadowed by its busier northern end, but your jaunt will be rewarded with quirky vintage finds, ethical shopping choices and authentic craftsmanship that seems all that much harder to find these days.
Near the top of the strip you'll find The Social Outfit (353 King St, Newtown 2042), a new venture that specialises in ethically produced clothing, accessories and home wares made in collaboration with social enterprise projects. The store has a sewing school out the back and offers employment and training opportunities to people from migrant and refugee communities living in Sydney.
Over at Bodhi Books and Gifts (375 King St) they have a range of vegan-friendly cookbooks and fair trade gifts from around the world. A little further along sits The Cosmetic Kitchen(397 King St), a beautifully arranged store that stocks certified vegan and cruelty-free cosmetics. The natural mineral make-up range is enormous and reasonably priced, with a selection of foundations starting at $36 and mineral mascaras at $19.95. The staff are friendly and more than willing to teach you about the ingredients in your products.
South King Street has recently become home to Sydney's first Lentil as Anything (391 King St) – a not-for-profit enterprise that offers wholesome vegetarian food for a pay-by-donation fee. Diners are invited to decide what they think the meal is worth and pay accordingly, or simply to part with whatever they can afford. Opened by founder and former Sri Lankan refugee Shanaka Fernando, the social and dining experiment has been running successfully in Melbourne since 2000. Pick up a recipe book from their shop for $54 and try the dishes at home.
Newtown institution Caramba (428 King St) is Sydney's home of the Panama hat. Exuberant owner Julio will greet you in a mixture of Spanish and English, proudly demonstrating his skill as a salesman by measuring your hat size just by looking at you. Julio will quickly convince you that his hats are the best on the market. (We went home with a handcrafted, chocolate brown Ecuadorean-style chapeau). Stop by All Buttons Great and Small (419a King St) for a store entirely devoted to the sale of the humble button. It's worth a look even if you have no need or patience for needlework.
Vintage clothes and retro furniture are all at home on this strip, but Retrospec'd (451 King St) ups the ante when it comes to classic cuts and patterns. Sister duo Sharon Hanley and Teena Boorg create bright, fun, reproduction vintage-inspired styles, namely from the 1940s and '50s. A full-skirted floral dress will set you back $190 and everything is Australian made. Keeping the focus on high quality, locally made clothing is Dragstar (535a King St), whose timeless threads and accessories are made right here in Sydney. Another reason to visit is their collection of beautiful clogs from Scandinavia and Australia; 'Anna Clogs' by Swedish brand Troentorp are currently exclusive to the shop.
And if you're hunting for vinyl, you've come to the right place. Seek out Repressed Records(413 King St). They specialise in both new and second-hand vinyl and is well known for its section of well-curated discs from Australian indie favourites.
The best shops on South King Street
More to explore