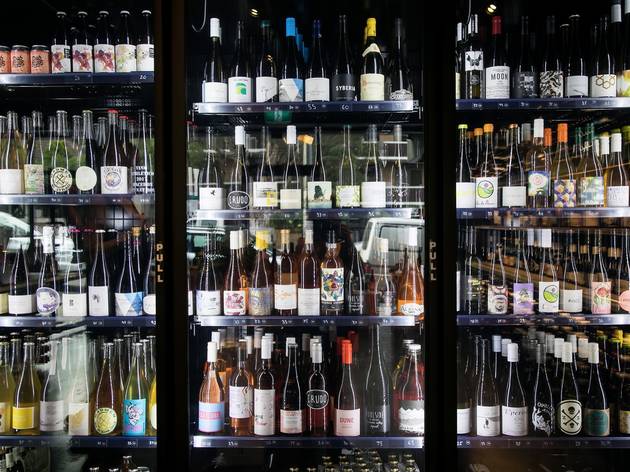 The best Sydney bottle shops offering home delivery
Is there anything better than booze brought straight to your doorstep?
Stepping into a bottle shop can be dangerous. You drop in for a quick six pack, but end up leaving with a ten-buck bottle of wine from the bargain bin, a couple of mini Campari bottles displayed on the counter and a bag of salt-and-vinegar chips because why the hell not? Or maybe all you're looking for is an aromatic white to go with dinner at your favourite BYO restaurant, and suddenly you're at the till with something shmancy the staff have sweet-talked you into buying for three times more than you wanted to spend. We get it. We've been there.
Thankfully, there are the bottle shops out there that let you browse their excellent wares from behind the safety of a screen, so you can keep the cellar stocked with just a couple of clicks or have the essentials at the front door for when the going gets rough.
Need some nibbles to go with it? Head to one of the best delis in Sydney.
Prefer to do your drinking in a bar? Here's our list of Sydney's best wine bars.
Sydney's best bottle shops that deliver
Keen for an adventure? Pack that esky!
Head to one of these parks, walks, beaches and lookouts to gaze on the Emerald City in all its glory. The best part is: it's free to enjoy.